Old Fashioned Cocktail Slushie
Beat the summer heat with this fun and easy Old Fashioned Cocktail Slushie! Bourbon, bitters, orange juice, and ice mixed together along with a cherry on top make for a killer happy hour cocktail! Grab a straw and let the giggle juice flow!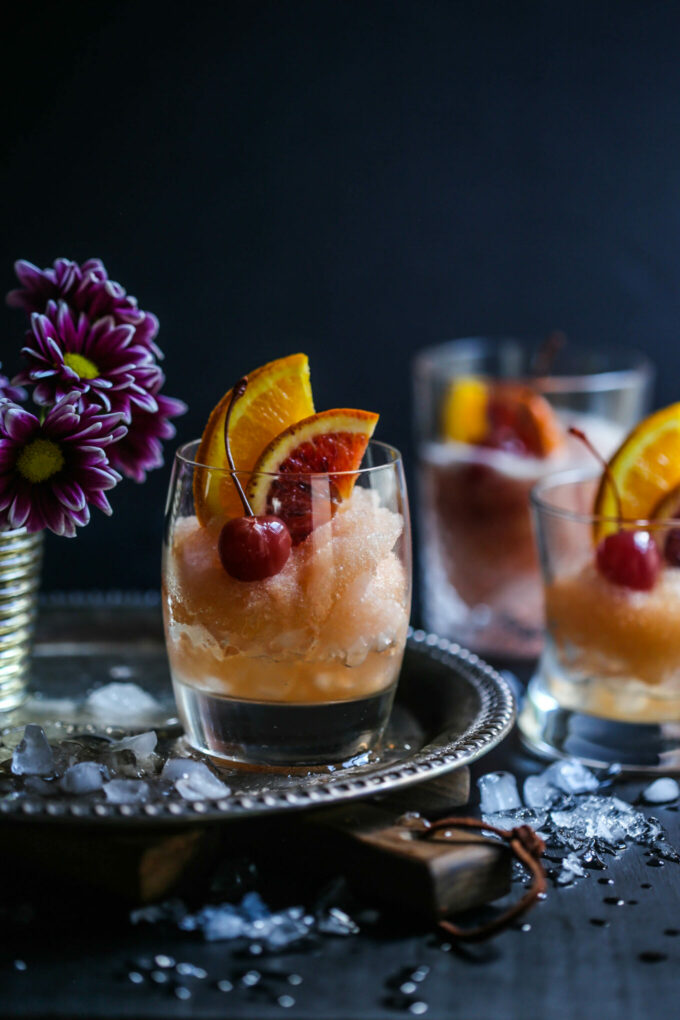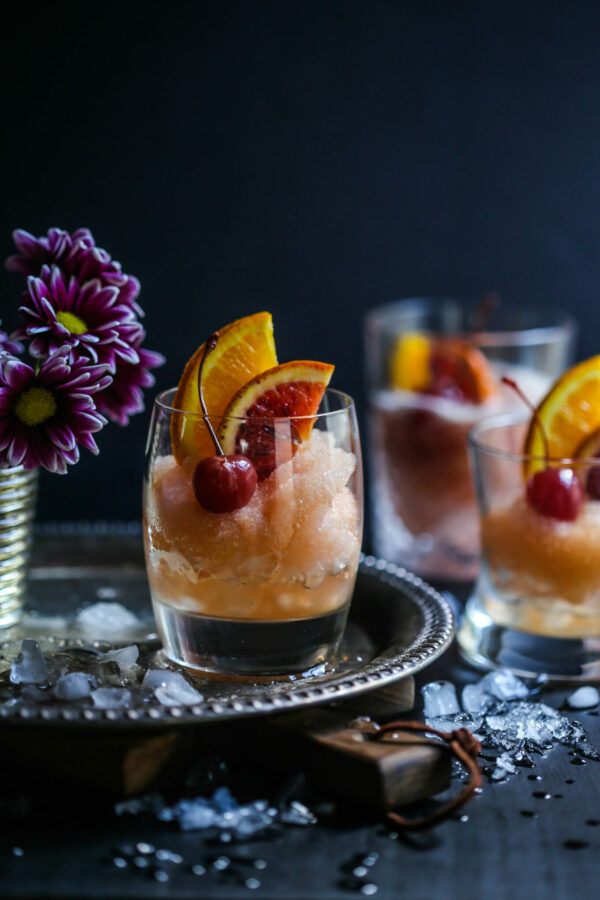 Prank calling.
Remember those days?
When you picked up a phone connected to the wall, pressed down a finger at a time to complete the seven digit number, the phone started to ring, and then, ACTION! My favorite prank call script was acting like a concerned Sears maintenance person. "Mam, this is Glenda down at Sears department store. We are doing a follow up on your fridge. Is your fridge running?" "Well, yes", says the homeowner. "Then you'd better go catch it!" CLICK. BAHAHAHAHA.
Clearly I was destined for SNL.
I might be assuming, but with the whole smart phone situation, I feel as though no one prank calls anyone anymore? Or is there a prank call app that is flying under the radar that yours truly doesn't know about? Come on, you can tell me!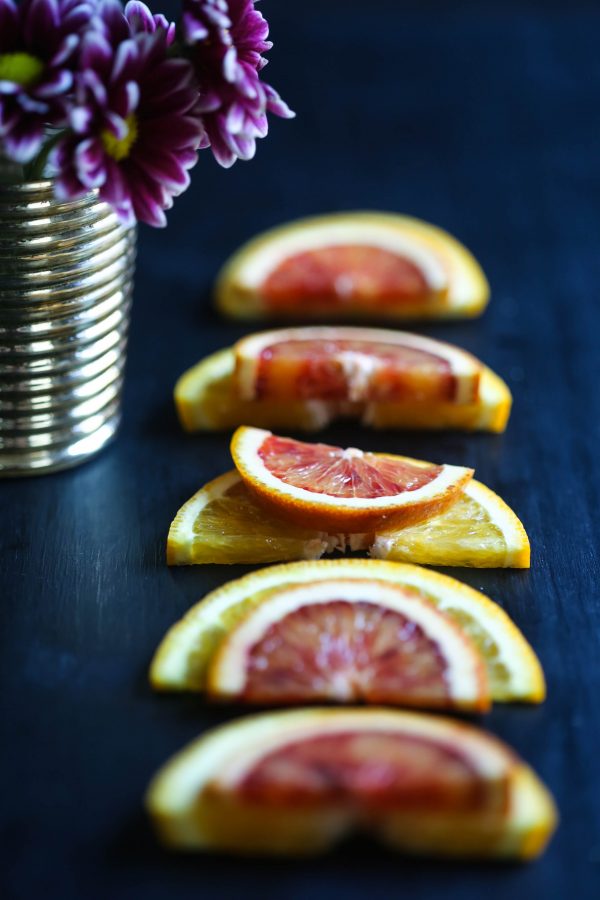 Don't get me wrong, I do love my smartphone, but sometimes I miss the old days! I was watching Bill and Ted's Excellent Adventures the other day and they used a payphone to call their parents. I about died! The whole having a quarter on you to make a call was annoying, but I miss the unknown. Maybe someone will be home, maybe not? Does that make sense? I just revealed how old balls am I didn't I?
Well, if you are feeling the need to maybe bring back some prank calling today, I have a glass of liquid courage that will help you in your endeavor. Right now at this very moment, Old Fashioned cocktail is my jam. I AM OBSESSED. But! With it being 4,298 degrees outside, I need this drink to keep cool longer than usual. Insert: Old Fashioned Cocktail Slushie.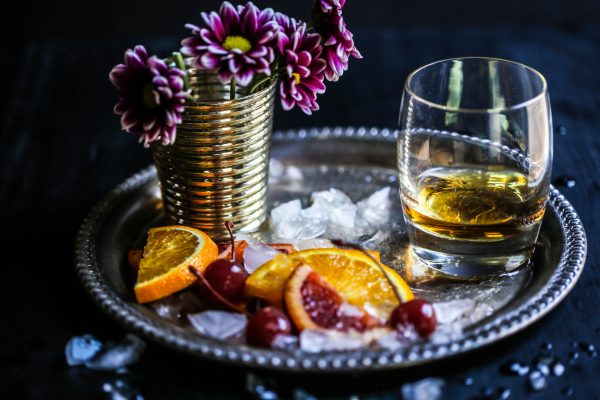 I wish I would have thought of this sooner. I did make a killer Orange Mismoa Slushie last year that is making a giant come back for al fresco brunch. I'm surprised Sonic hasn't started on the booze happy hour slushie train. All the usual suspects are in this drink – bourbon, bitters, orange slice, and cherry. The only new additional is crushed ice, blend, and slurp away.
"………………….dial tone, "Hello, this is Glenda……."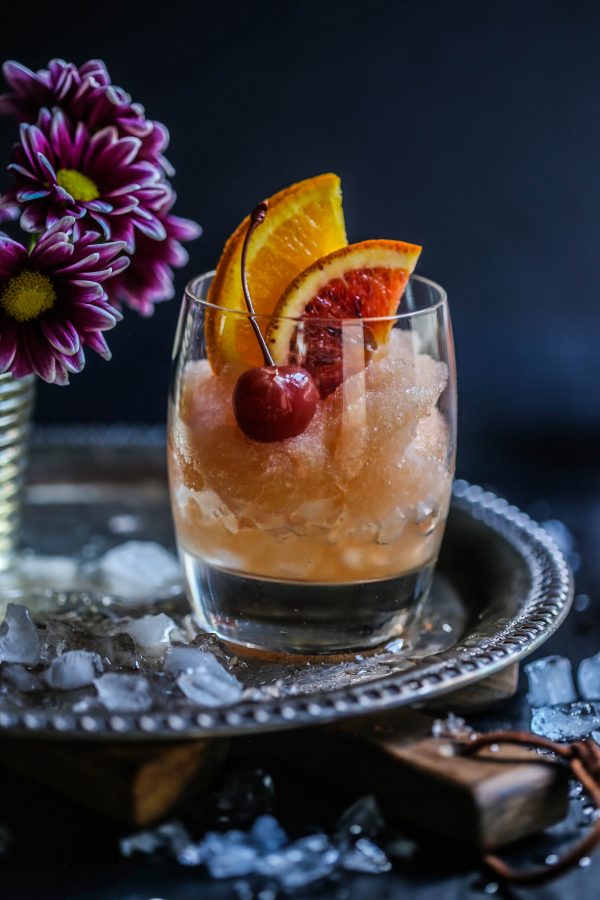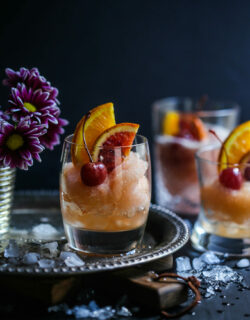 Old Fashioned Cocktail Slushie
Ingredients:
1 shot bourbon
1 cup ice
4 half moon blood orange slices, skin removed
1 tablespoon bitters
1 tablespoon orange juice
Orange slices, garnish
Cherry, garnish
Directions:
In a food processor, add the first five ingredients. Pulse until smooth. Add more if desired or more orange juice if to thick. Pour mixture into a glass and garnish with orange slice and cherry.
All images and text ©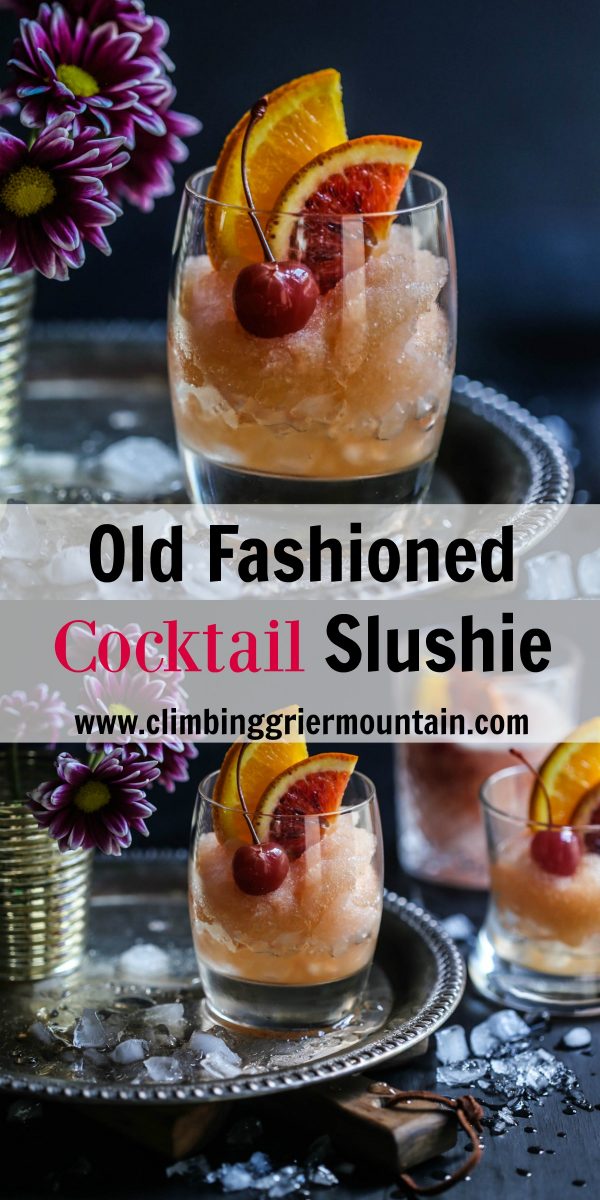 As we reach the bottom of the glass, we hope the Old Fashioned Cocktail Slushie has added a cool, timeless touch to your moments. Stay tuned for more nostalgic sips and creative cocktails. Cheers to great times!