cuban chicken black bean & kale soup with fried plantains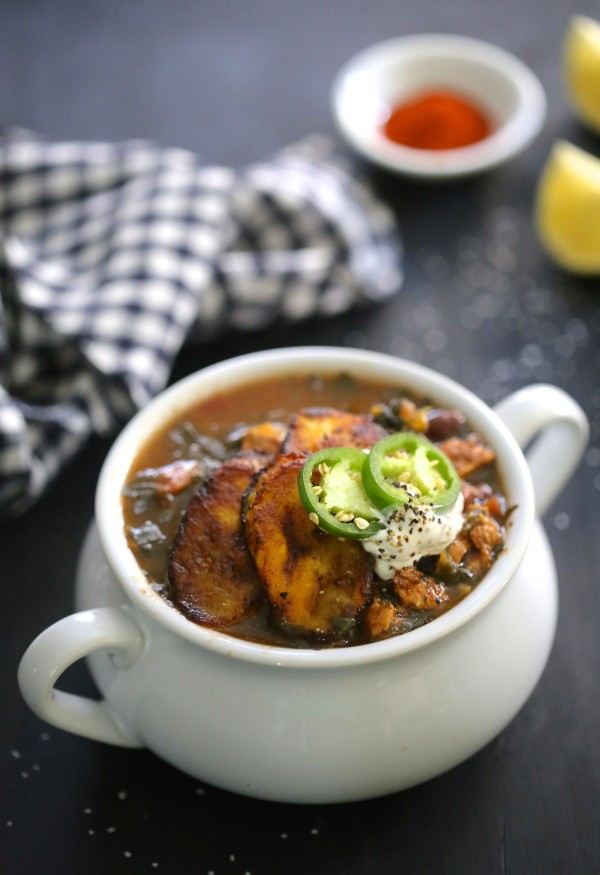 Leftovers, YAY or NAY?
I feel like this is a hard question to answer.
Because there are certain things that are automatically deemed as leftover material and others that are not. In the not category, french fries. In the okay category, pizza. Of course, you could be like Mr. B and see everything as leftovers. Lord help me sometimes I wish I had his palate.
I think I lean more towards the NAY side simply because I hate eating cold, savory food. Call me crazy, but I want to nosh on something that warms up my belly. And a cold plate of spaghetti isn't going to cut it.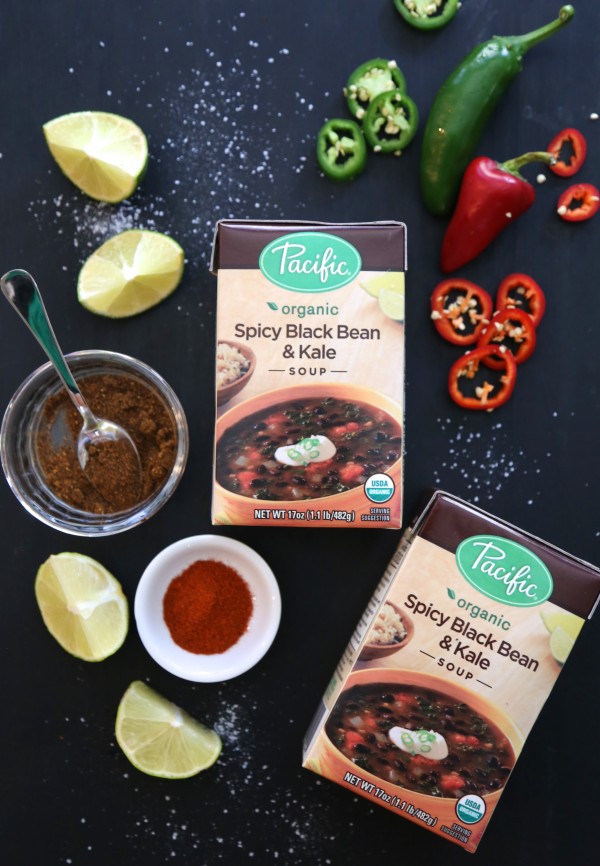 So, when I was contacted by Pacific Foods to try one of their hearty and creamy soups as part of the #NourishEveryBody campaign, I had to take a step back and look at my leftover snobby-ness. Pacific Foods is on a mission to donate 50,000 meals through their food access program, #NourishEveryBody. Did you know that more than 133 billion pounds of food are wasted in the US each year? It's super sad, friends.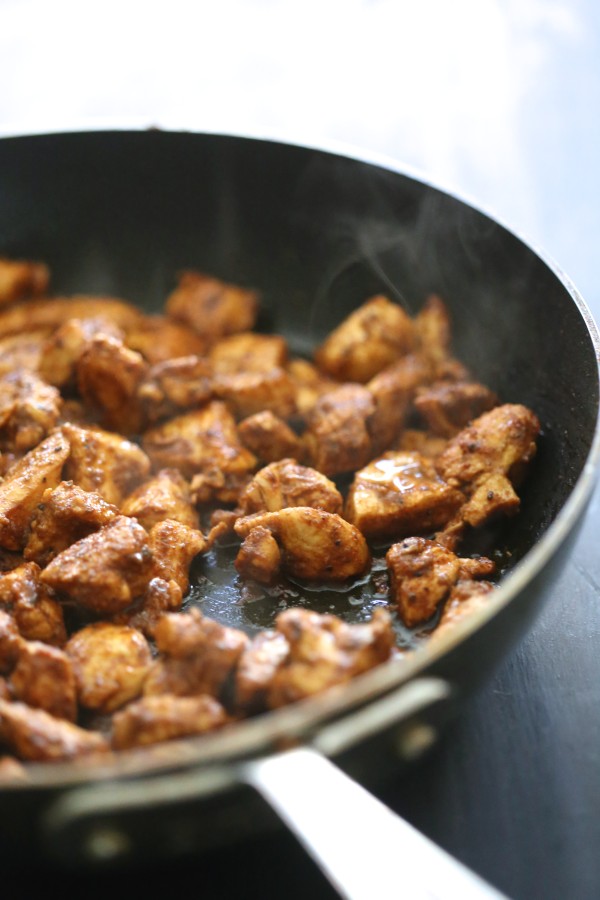 Well, to cut back on food waste, I decided to put on my big girl unmentionables and use up some leftovers in their high-protein Black Bean & Kale Soup. YOU GUYS. Have you tried their soups? Um, seriously, Campbell's has nothing on them. The flavors are fresh and you would never know it came from a box
Anyways, I had some leftover Cuban chicken from the previous night along with some plantains. All I did was heat up the soup, stir in the chicken, add some plantains on top, and BOOM. Cuban Chicken Black Bean & Kale Soup with Fried Plantains in minutes. Leftovers gone from drab to fab.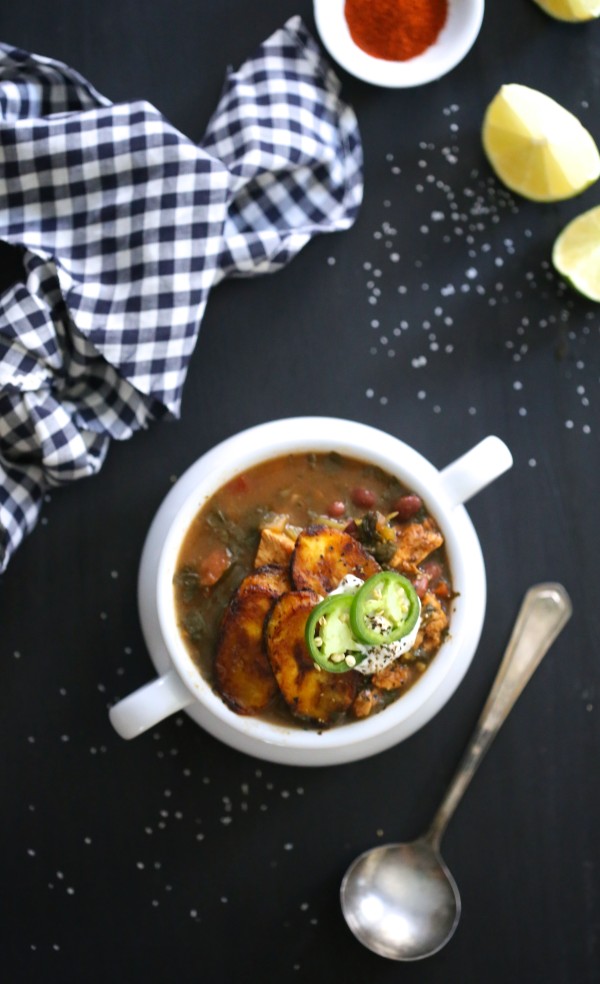 ***This post was sponsored by Pacific Foods. As always, all opinions expressed are 100% my own.***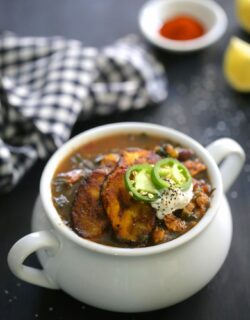 Cuban Chicken Black Bean & Kale Soup with Fried Plantains
Ingredients:
for the chicken:
1 large chicken breast, cut into cubes
1 teaspoon cumin
1 teaspoon paprika
1/4 teaspoon allspice
1 teaspoon finely grated lime peel
1 lime juiced
3 tablespoons olive oil
salt and pepper
for the plantains:
1 large plantain, sliced into rounds
3 tablespoons unsalted butter
for the soup:
1 box Pacific Food Black Bean & Kale Soup
Sour cream, garnish
Jalapeno rounds, garnish
Cilantro, garnish
Directions:
for the chicken:
In a large bowl, combine chicken, cumin, paprika, allspice, lime zest, lime juice, salt and pepper. Preheat a skillet to medium-high heat and add the olive oil. Saute the chicken until cooked about five to seven minutes. Set aside once cooked.
for the plantains:
In a medium skillet preheated to medium heat, melt the butter. Add the plantains to the skillet. Brown on the first side for about two minutes, flip, and continue to brown for additional two minutes or until caramelized. Remove skillet and set aside.
for the soup:
Pour black bean and kale soup into a heat safe microwave bowl or heat on the stove top. Once warmed, stir in the chicken. To serve, pour soup into a bowl and garnish with fried plantains, sour cream, and jalapenos. Serve immediately.
All images and text ©