Four Cheese Pumpkin Spaghetti Pie
In need of a healthy, but cheesy one-pot meal? Well, look no further because this Four Cheese Pumpkin Spaghetti Pie will be a regular in your weeknight dinner rotation. Whole wheat spaghetti tossed with pumpkin, four kinds of cheese, and baked until golden. Grab a fork and dive in!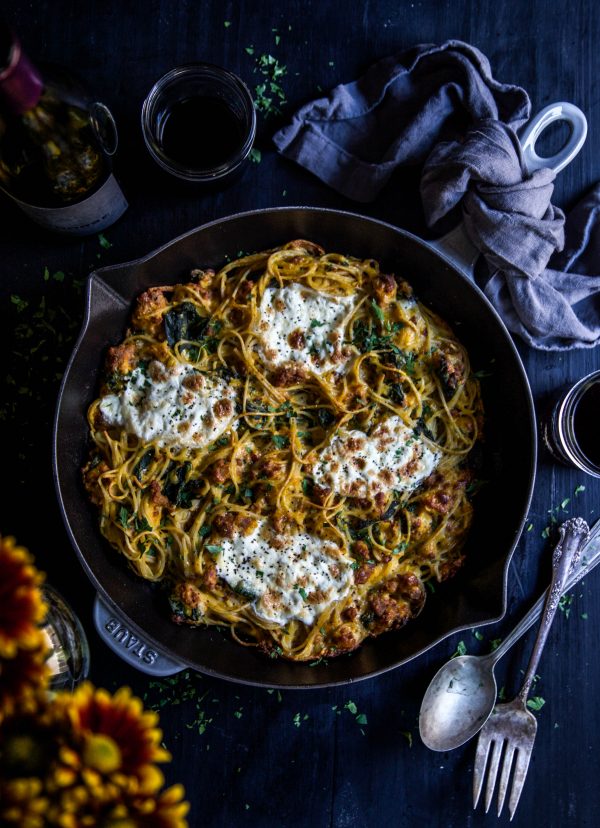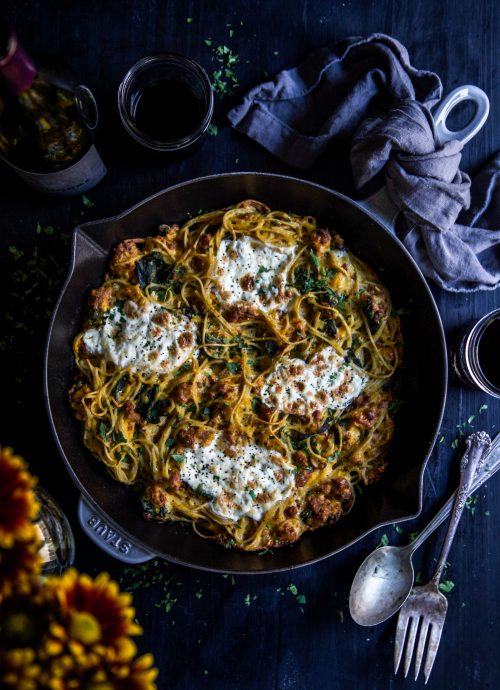 Well, we've got another one.
To add to our insanely long list of must-watch TV shows.
SEND HALP.
Okay, you can be honest. Does there come a point when you have too many shows to watch? I feel like Amazon Prime and Netflix are to blame not the other way around. Right now we are into Hell on Wheels, Suits, Mr. Selfridge, Longmire, Walking Dead, and now, Westworld.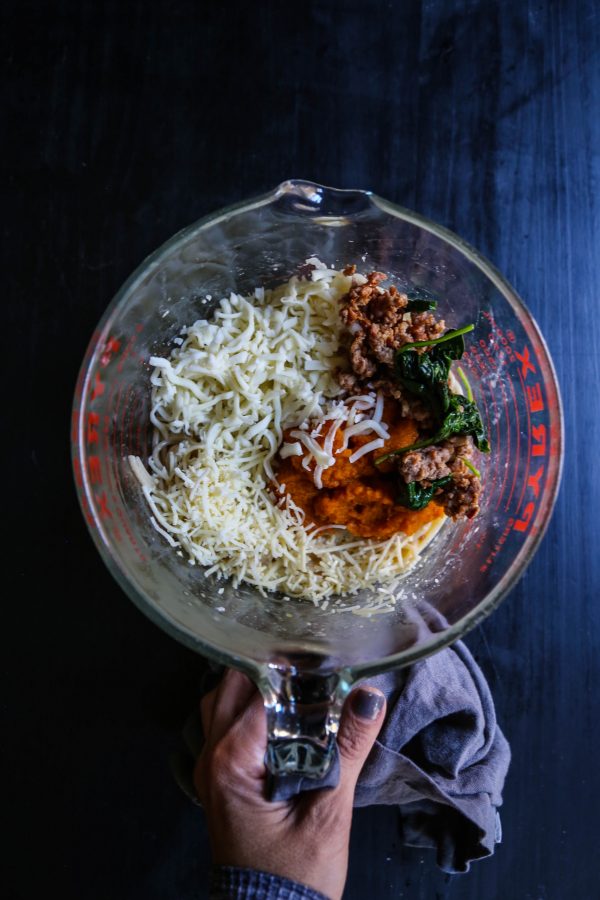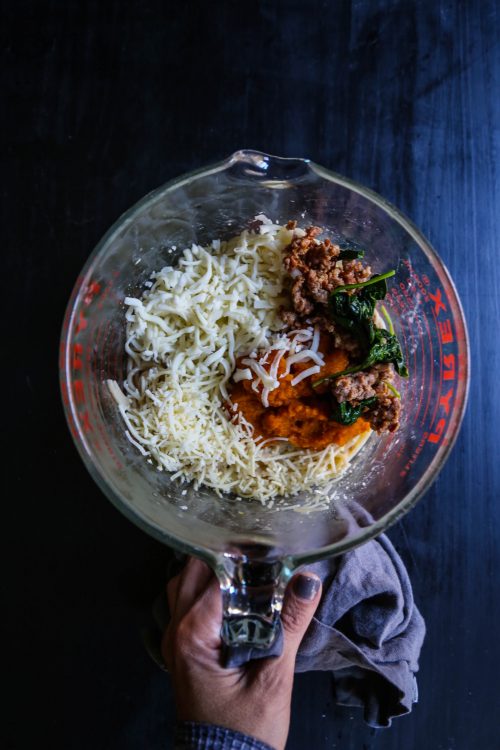 Um, let's talk about Westworld for just a second. If you don't know a single thing about this show let me explain. Basically it's about a futuristic western theme park with artificial beings. You pay money to go experience another world with these "robots" playing out certain roles. We watched the pilot episode and about died from constantly saying, "What the hell is going on?"
I realize that may sound bad, but in fact, it's quite the opposite. This show will hook you in three seconds. After the first episode ended, Mr.B and I talked for at least 30 minutes about the ins, outs, and what have yous on "what the hell happened!" So, the moral of this story, watch the show and be prepared to ask a zillion questions.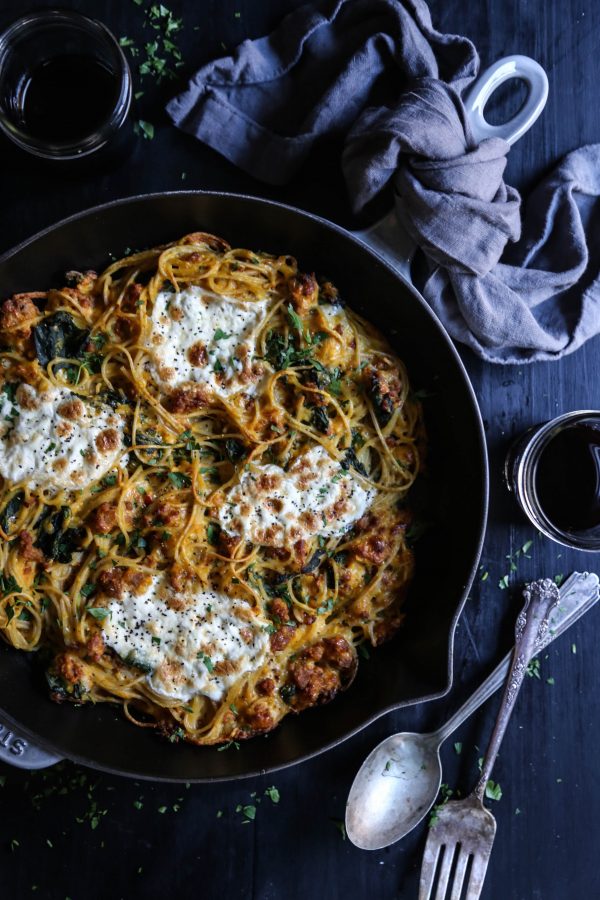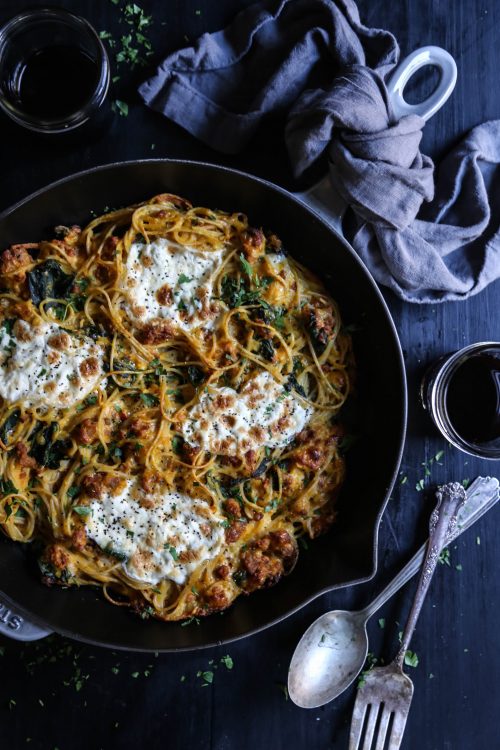 Alright, on with the real show! Have you ever made a spaghetti pie? In my thirty-three years on this earth, I've never made nor tried spaghetti pie. I feel like that's effed up. It's like I'm missing out on the greatest comfort food EVER. Well, this past weekend I set out on a mission to try this comfort food and give it a fall twist. Hello, Four Cheese Pumpkin Spaghetti Pie!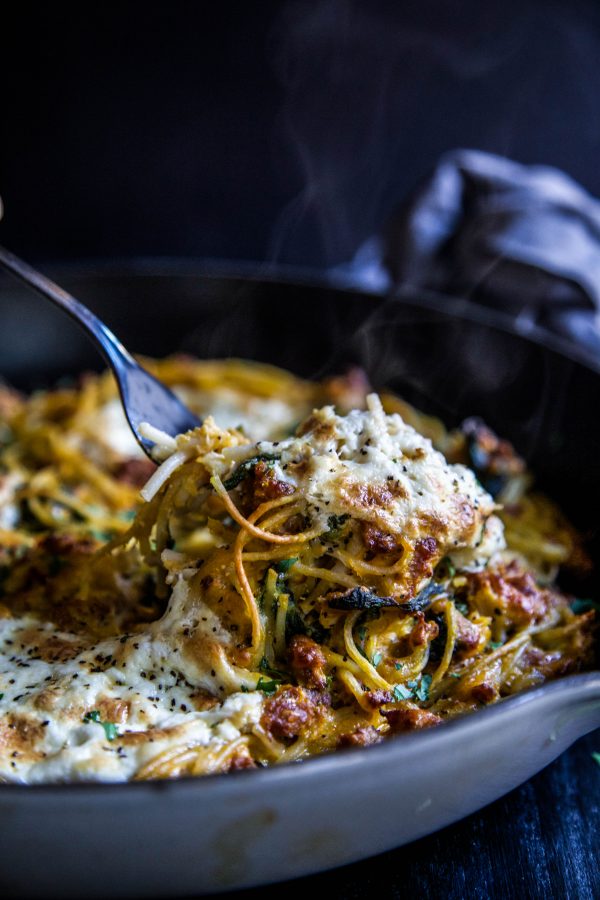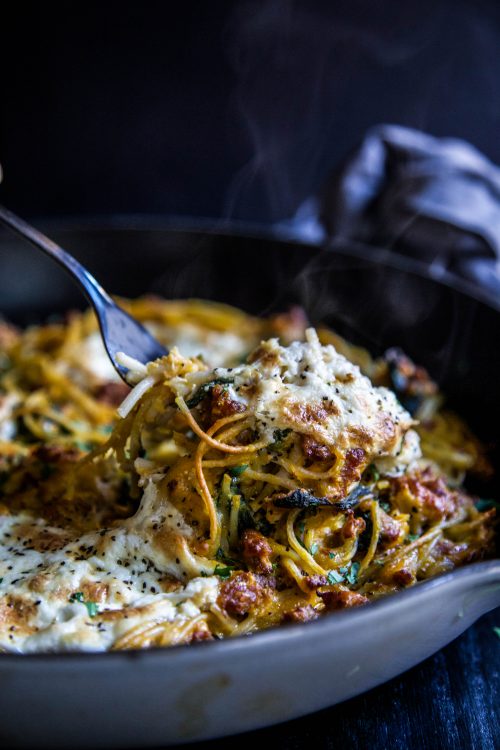 This beauty is beyond easy to make. Like I should have been making this over and over again while back in college. All you do is toss warm pasta with eggs, pumpkin puree, a shit load of cheese, and bake. Is your mind blown? Wait. You've probably eaten a spaghetti pie or two in your life time. This is why you are awesome-sauce!
So if you doing anything on this Monday make sure it includes this spaghetti pie and binge watching Mr. Selfridge. Wait. Longmire. EFF! Hell on Wheels.
Okay, really, send halp.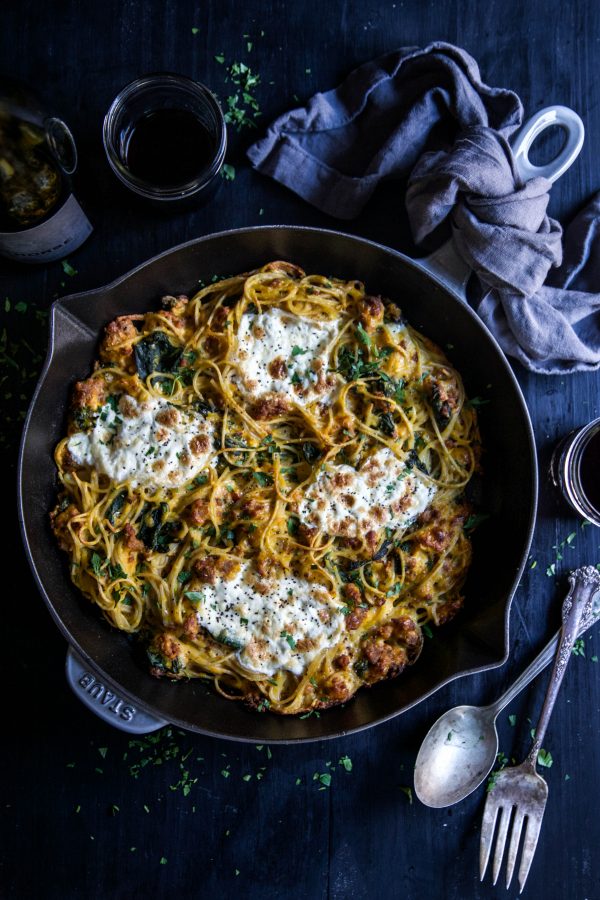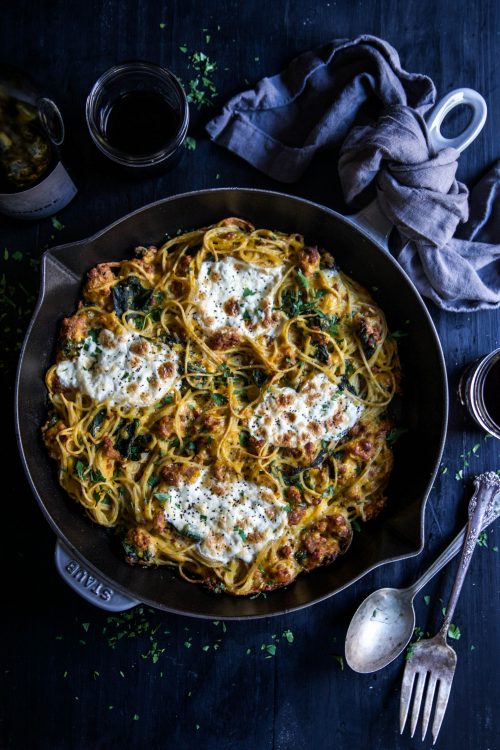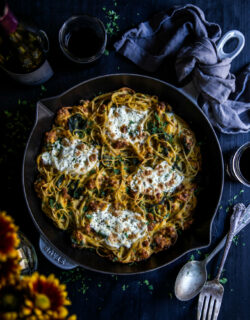 Four Cheese Pumpkin Spaghetti Pie
Ingredients:
8 ounces whole wheat spaghetti
2 eggs, whisked
1/2 cup pumpkin puree
1/2 cup Italian sausage
1 1/2 cups spinach
2 garlic cloves, diced
1/4 cup yellow onion
1/4 cup Parmesan, shredded
1/4 cup Mozzarella, shredded
1/4 cup Gruyere, shredded
1 cup Burrata
Parsley, garnish
salt and pepper to taste
Directions:
Preheat oven to 425 degrees.
Once the oven is heated, place a 10-inch cast iron skillet into the oven until ready to fill with ingredients.
Bring a large stock pot full of water to a boil. Add the spaghetti and cook for about 10 minutes or until al dente. Drain the spaghetti. In a large bowl, add the whisked eggs and warm spaghetti. Toss to combine.
In a large skillet preheated to medium-high heat add one tablespoon olive oil and sausage. Cook until the sausage is no longer pink remove from skillet and place sausage in the bowl with the spaghetti. Next, add another tablespoon of olive oil to the same skillet and saute onions, garlic, and spinach. Once cooked (about five minutes), add the mixture to spaghetti. Next, add pumpkin, Parmesan, Mozzarella, and Gruyere. Toss to combine.
Remove skillet from oven and spray with non-stick cooking spray. Add the spaghetti mixture to the skillet and top with burrata. Place skillet into the oven and bake for about 20 minutes or until golden brown. Garnish with parsley and serve.
All images and text ©