Tahini Chai Pancakes
Tahini Chai Pancakes are a fall breakfast must! Fluffy pancakes infused with tahini and chai spice tea make for a splendid morning meal! 
Greetings from, Napa!
Feels good to be back in California.
Last time I visited wine country I was with my mom. We were celebrating her 60th birthday by eating our way through Yountville, biking to wineries and riding in a hot air ballon ride. True story: we even saw Thomas Keller washing dishes at The French Laundry.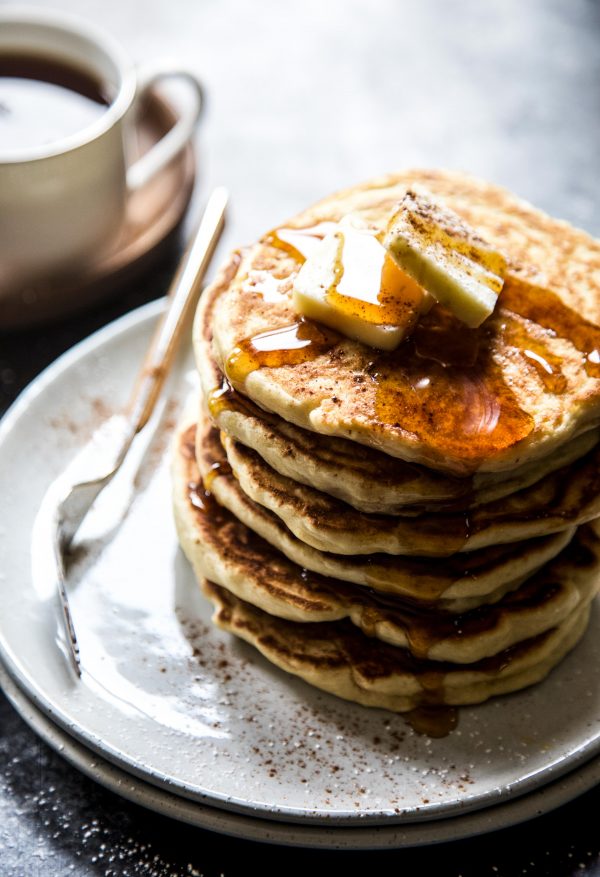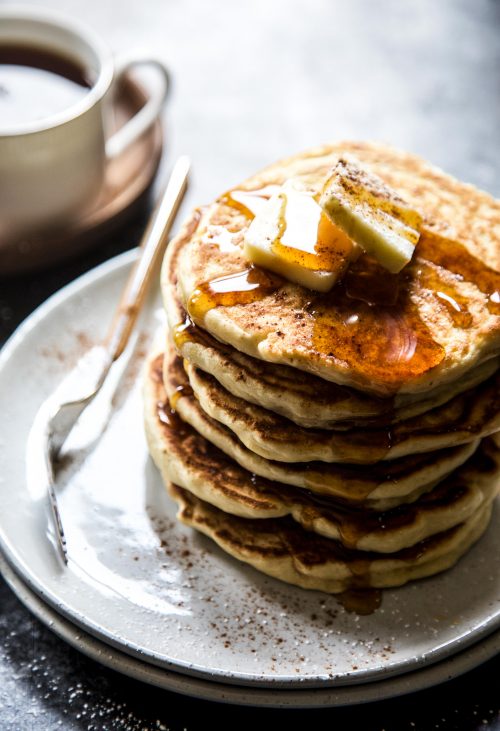 The schedule is still jammed packed like last time only for this trip I'm learning about the prune making business. Yep, yep! I'm here with the California Prune Board to get my prune on. Curious, what do y'all know about prunes? I'll admit I know nothing. So I'm excited to get the full orchard to table experience. Anyway, if you've been to Napa I would love any recommendations on things to do, see and eat!
Before I forget let's chat about todays recipe. I thought we could all use a hearty, yet healthy meal to start this Monday off on the right foot. These Tahini Chai Pancakes are the secret to making this week an 11/10 situation. Take your standard pancake ingredients and simply add in tahini and brewed chai tea. Easy peasy.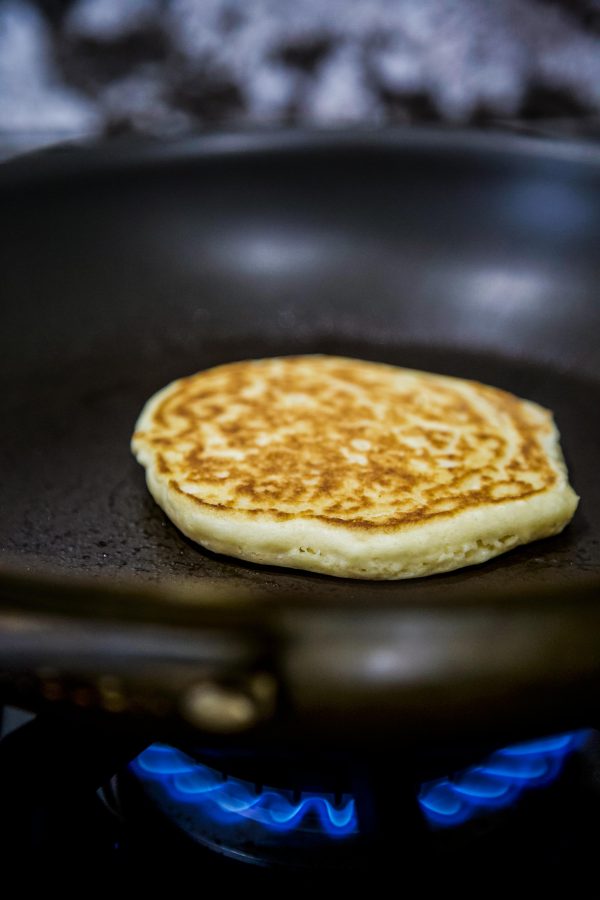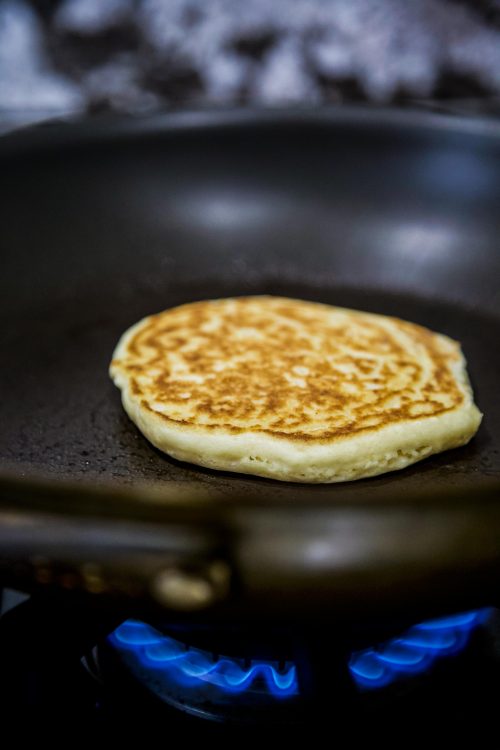 What I love about these pancakes is you can make a big batch and freeze them ahead of time. All you have to do is reheat the morning of and BOOM! Breakfast is served. Also, can we just all agree that tahini and and chai are basically soulmates. When they get together it's like a Nichols Sparks novel (PG rated, of course).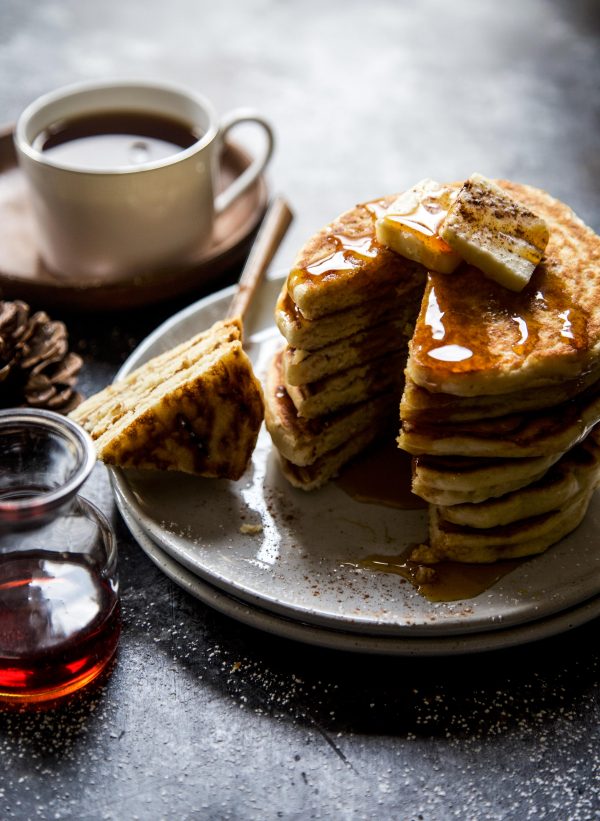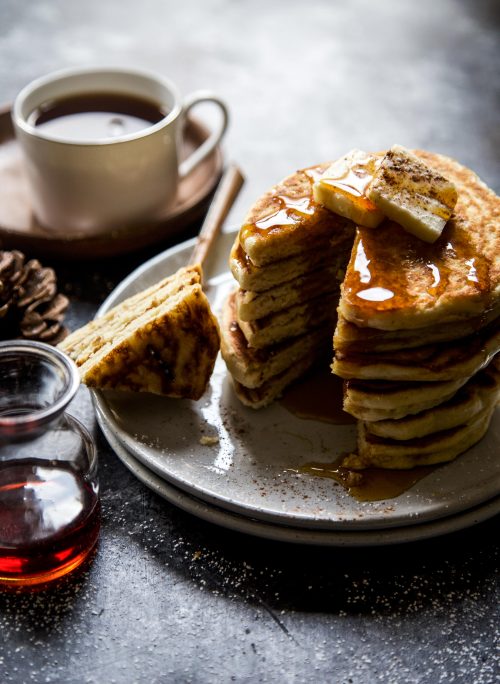 Okay, I'm off to Prune School. I wonder if Thomas Keller would make me pancakes this morning. Maybe wishful thinking.
Tahini Chai Pancakes
Ingredients:
1 1/2 cups all-purpose flour
3 tsp baking powder
1 tsp kosher salt
1/4 tsp ground cinnamon
3/4 cup whole milk
1/2 cup sour cream
2 tbsp tahini
3 tbsp brewed chai tea
2 large eggs
1/2 tsp vanilla extract
maple syrup, for garnish
Directions:
In a medium bowl  combine flour, baking powder, kosher salt and cinnamon.
In another medium bowl combine milk, sour cream, tahini, chai tea, eggs and vanilla extract.
Take the wet mixture and combine it with the dry mixture. If the mixture is too thick add water to help thin out.
Preheat a skillet to medium high heat. Measure out a 1/4 cup of batter and pour it into the skillet. Use a spatula to help spread out the pancake batter. Once the top of the pancake begins to bubble, flip and continue to cook for another minute or until golden brown.
Repeat process until all batter has been used. Garnish pancakes with maple syrup.
All images and text ©