a weekend in manhappiness
Mr. B and I are back from a whirlwind weekend in Manhattan, Kansas. Phew.  It's been over a year since we've visited the ol' college stomping ground and we were excited to be back to visit family and watch the Cats play a little pigskin.
Friday afternoon we caravanned up to Manhattan from Wichita with Scott, Jessica, Gabby, and Susie. We were meeting the rest of the Griswolds at Harry's for our weekend kickoff dinner.
But before dinner, we had to have a quick photo shoot of Gabby (my niece) playing in a big pile of leaves! Is this girl not the cutest thing you've ever seen?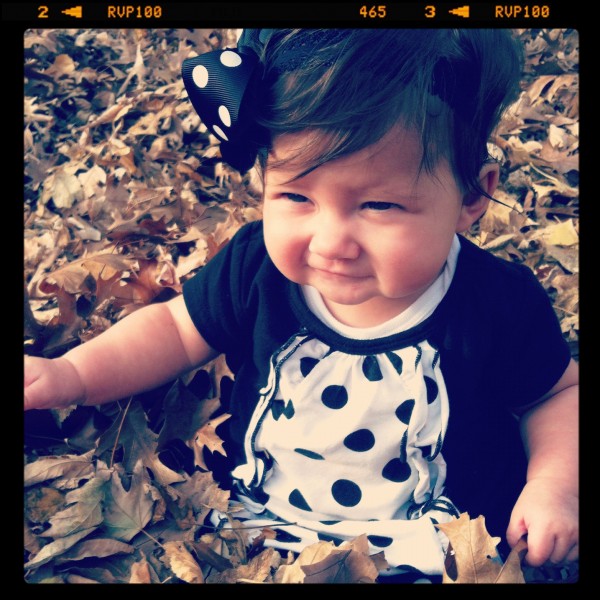 Dinner was at my favorite restaurant in town, Harry's. I love Harry's. If you're ever in Manhattan, this is the place to eat. The restaurant is located downtown inside the historic Wareham Hotel.  The crown molding, large wood bar, and eclectic food makes this restaurant the perfect place to gather with friends and family.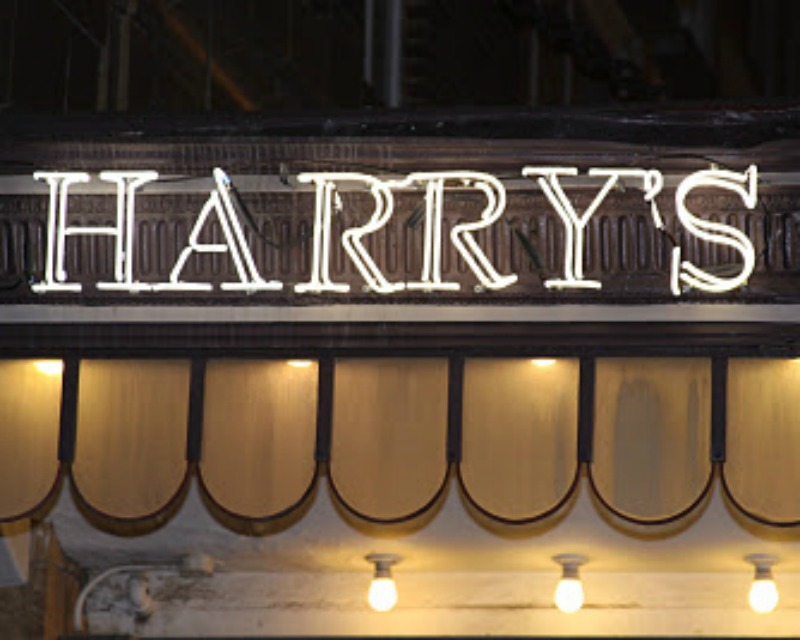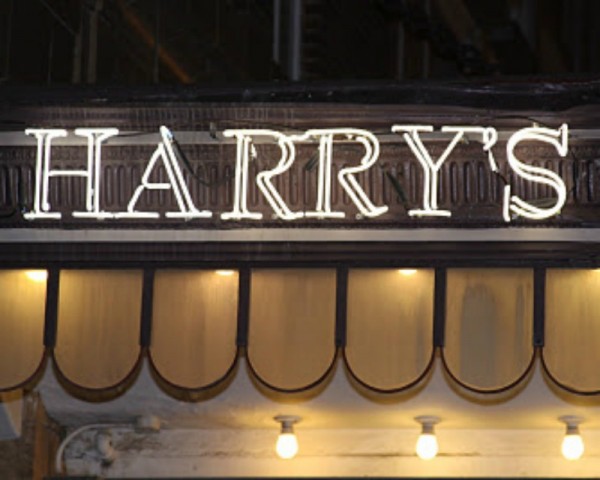 We shared a bunch of appetizers between the group – bruschetta, oysters, stuffed shrimp and crab chile relleno. I ordered the 'Kobe" flat iron steak that was cooked to perfection. Of course, we had to wash it all down with a chocolate torte and pumpkin ice cream.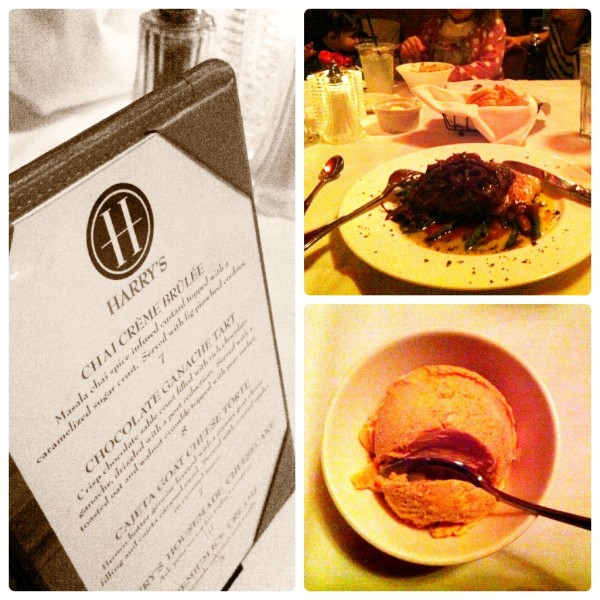 Saturday we ventured downtown to grab lunch at Harry's Deli. I wasn't kidding when I said I loved this place. The deli is actually next-door and a great place to grab a delicious sandwich, salad, or the most decadent mac and cheese on the planet!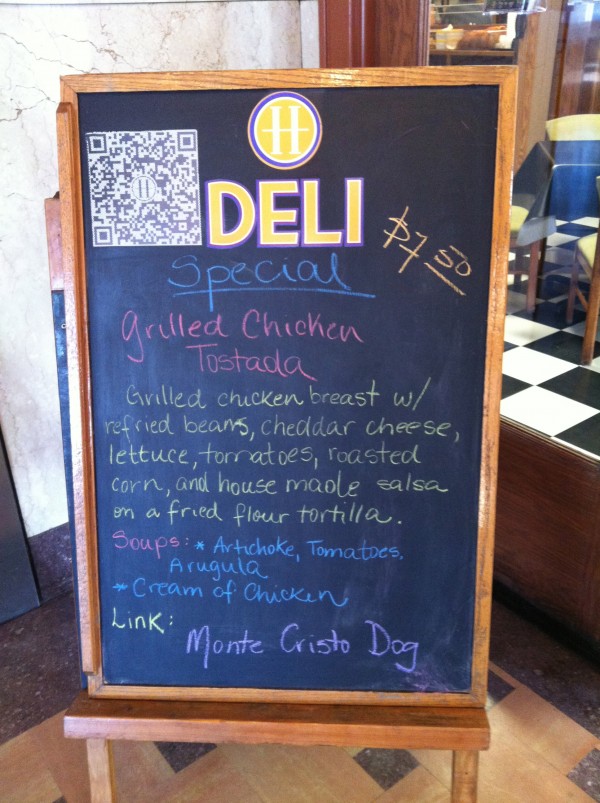 Once lunch was over, a quick snooze was in order and then it was time to get serious about tailgating.  With kickoff at 7pm we figured we should do some tailgating at the "Little Yellow House" before heading to the stadium.
We snacked on hamburger and pumpkin soup. Andrea made Anaheim stuffed peppers wrapped in bacon as a side. Holy YUM. Need to get that recipe ASAP. With Mr. B and Scotts birthdays just around the corner we had to celebrate with birthday cake. Chocolate sheet cake anyone?
With the game clock ticking, we boogied over to the stadium and dove further into the giggle juice. Bourbon and Coke,? Yes, please!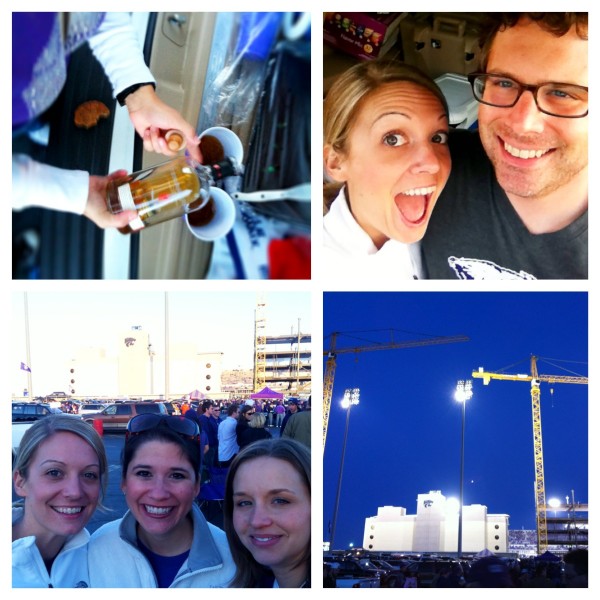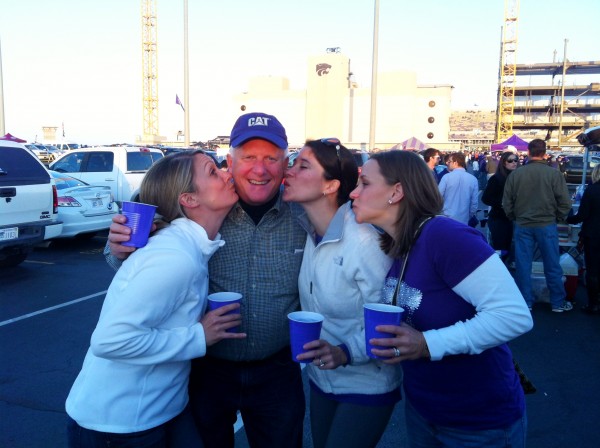 We tailgated for a bit longer and then made our way into the stadium to watch the Cats take on the Oklahoma State Cowboys. Even though the Cats are ranked #2 in the country, we didn't play spectacular. I guess I can't blame them, that's a lot of pressure. They did come up with a win! I'm still keeping my fingers crossed that a trip to Miami is in our near future.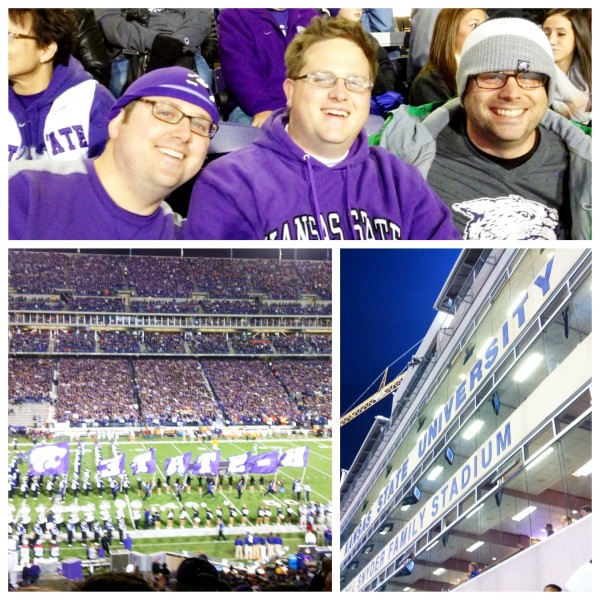 Today we bummed around the house, played with Gabby, and grabbed a quick bite to eat before we left town.
People always ask, "Why do you miss Kansas?" Well, how can you beat this view?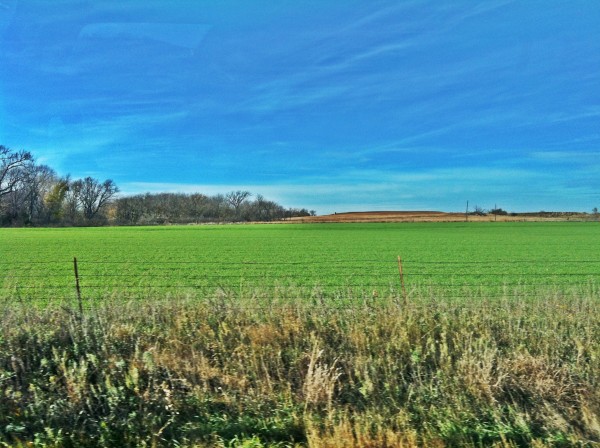 Until next time, sunflower state.