Cardamom-Spiced Pecan Crumb Cake
Cardamom-Spiced Pecan Crumb Cake is a decadent breakfast treat full of spice!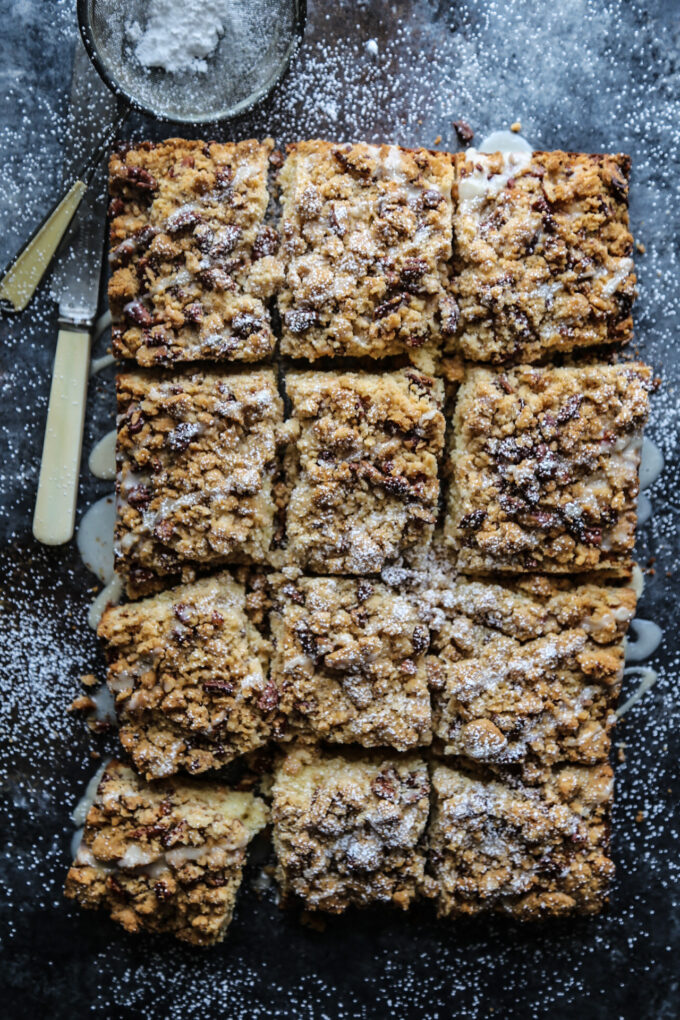 Happy April 1st!

Or better yet, Happy April Fools. Wait. Is that what you are supposed to say? Maybe I have that wrong? 
I guess that would sound weird if you switched out granulated sugar for kosher salt and said, "Happy April Fools." Because the look on my father's face when I completed said prank when I was seven years old was not a look of joy.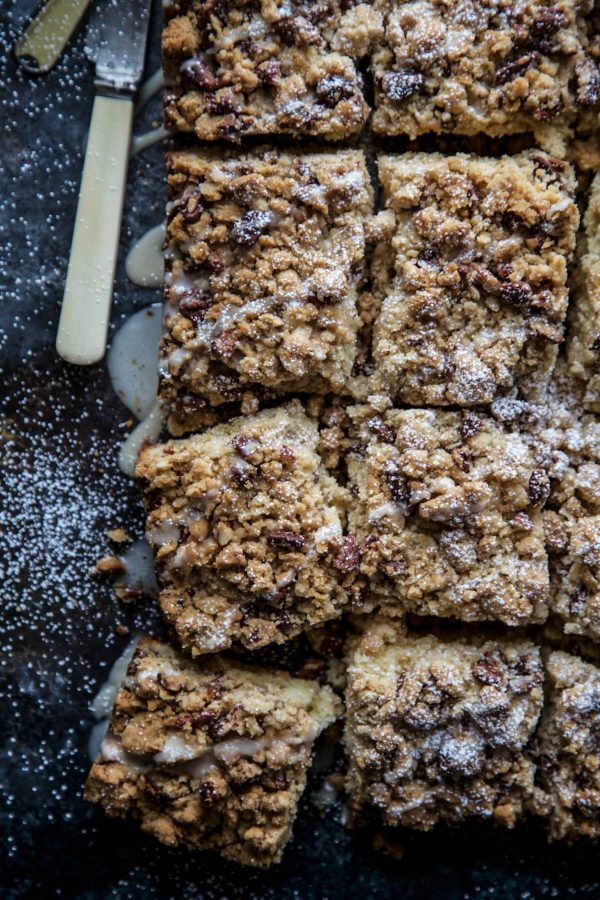 Curious though, do you prank people on April 1st? I think it used to be all the rage when I was little. But I haven't seen a whole lot of pranking since. Are people to sensitive? Or have the pranks become to recycled that everyone can see them coming? I dunno.

What I do know is this Cardamom-Spiced Pecan Crumb Cake will change your life. I might have to dub 2019 a year of firsts because I am on the fast train to making dishes I feel I should have made when I started this blog like sheet pan dinners. Well, the train continues because I have never made a coffee cafe. GASP!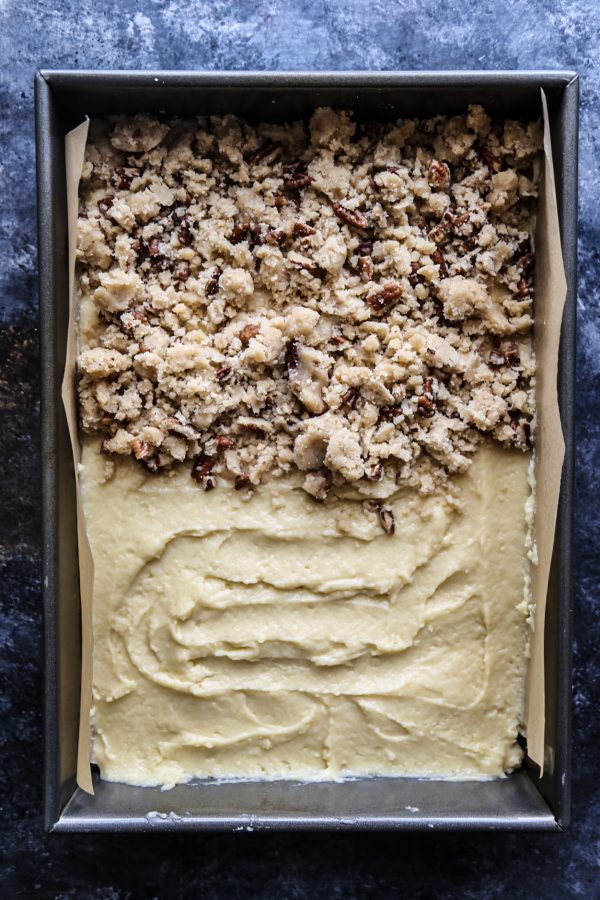 I guess if I am going to make a coffee cake for the first time it better be legit. This version, you guys, is dense, moist and full of spice from the cardamom. It will make enough to feed a church crowd, but it's so freaking buttery that you'll want to make a batch for yourself. Truth: I hoarded this coffee cake. Phew. I feel so much better saying that.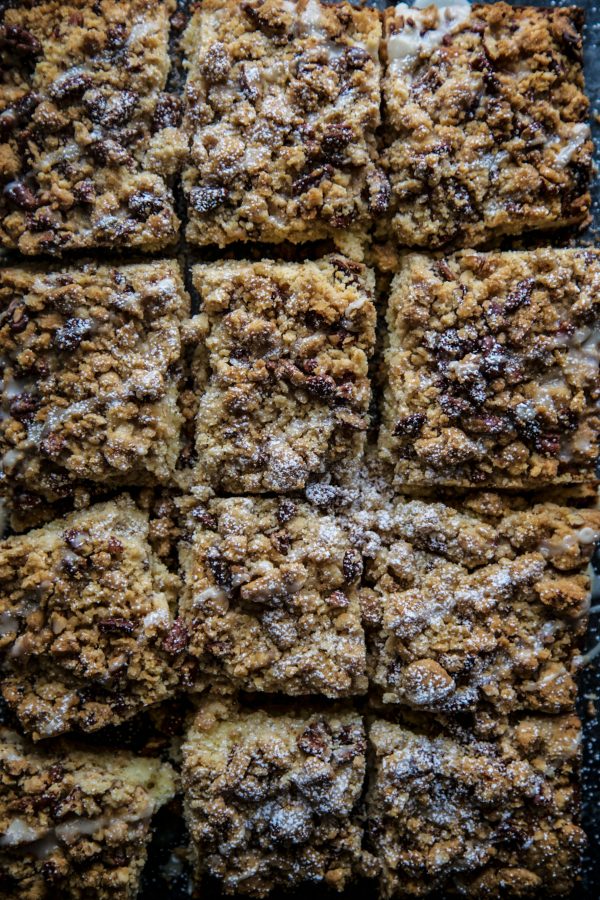 Anyway, if you need a recipe that will make the big JC glad he came back for an Easter celebration make this Cardamom-Spiced Pecan Crumb Cake. Whatever you do don't change out the sugar for the salt. He may not find that very funny.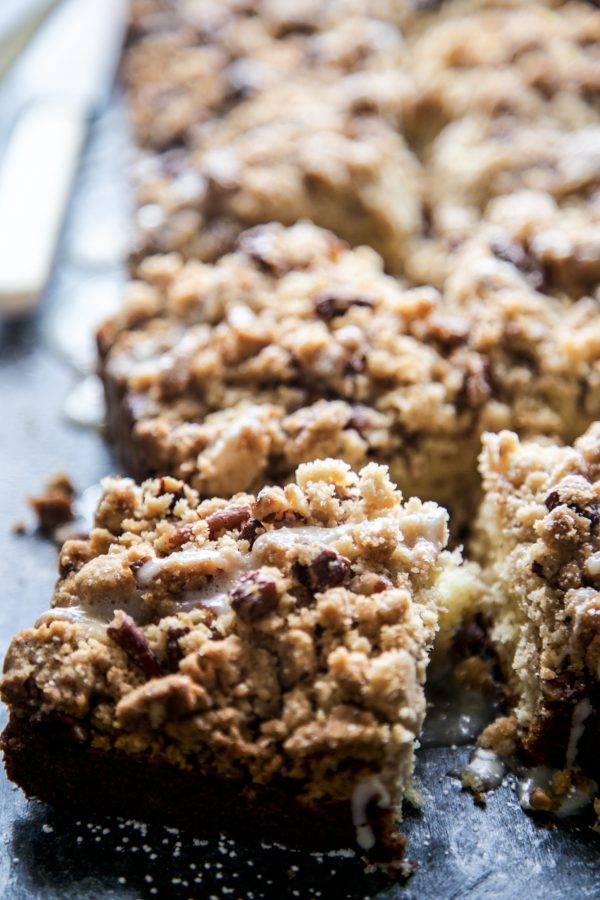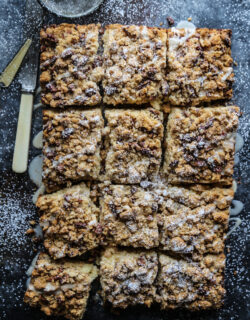 Cardamom-Spiced Pecan Crumb Cake
Ingredients:
for the crumb topping: 
2 cups pecans, roughly chopped
2 sticks unsalted butter, melted
3/4 cup brown sugar
1/2 cup granulated sugar
1/2 tsp ground cardamom
1/2 tsp kosher salt
2 2/3 cups all-purpose flour
for the cake:
3 cups all-purpose flour
1 1/4 cups granulated sugar
1 1/2 tsp baking powder
1 tsp kosher salt
2 large eggs
1 cup whole milk
1 1/2 sticks unsalted butter, melted
 2 tsp vanilla extract
for the glaze:
1/2 cup powdered sugar
2 tbsp unsalted butter, melted
2 tsp milk
1/2 tsp vanilla extract
Directions:
for the crumb topping:
Preheat an oven to 350 degrees. Spray a 9X13 baking dish with non-stick cooking spray.
In a medium bowl add the melted butter, brown sugar, granulated sugar, cardamom and salt. Stir to combine and then add in the flour. Continue to stir until clumpy. Fold in the chopped pecans.
for the cake: 
In a large bowl combine the flour with granulated sugar, baking powder and kosher salt. In another bowl add the eggs and whisk. Pour in the milk, melted butter and vanilla extract. Continue to whisk until combined.
Next, add the egg mixture to the dry mixture. Stir to combine and then pour the batter into the prepared baking dish. Take the crumbs and top the batter; scattering into an even layer.
Bake the cake for about 45 to 55 minutes checking midway to make sure the top isn't burning. If if starts to burn place a sheet of foil on top and continue baking. Once the cake is down remove from oven and cool completely before adding the glaze.
for the icing: 
In a bowl combine all the ingredients. If you need to add more milk to then out then do so. Take the glaze and drizzle it over the cake. Serve and enjoy!
All images and text ©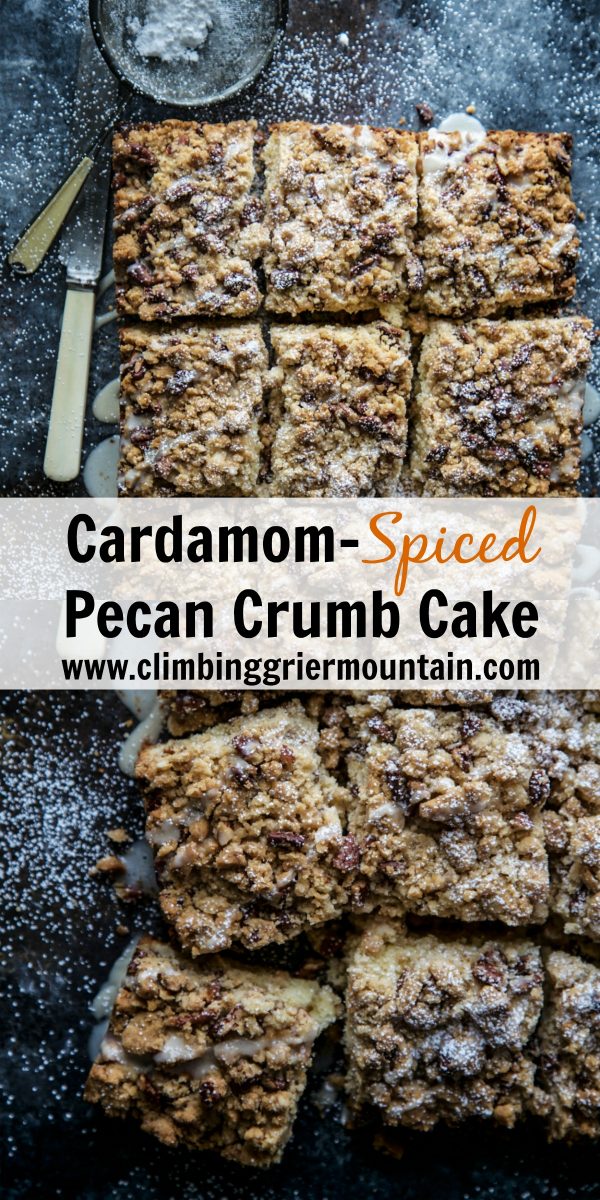 Indulge in the rich symphony of cardamom-spiced pecan crumb cake, a decadent treat that captivates the senses. This delightful dessert is a perfect conclusion to any occasion, leaving a lingering sweetness that resonates with warmth and culinary sophistication.