Cuban Spiced Sockeye Tacos with Lime Crema
Kick dinner up a notch by making these sassy Cuban Spiced Sockeye Salmon Tacos. Sockeye salmon is full of hearty omega 3 fatty acids and is the perfect star ingredient for these light and healthy tacos! "Embrace the vibrant fusion of flavors in our Cuban Spiced Sockeye Tacos with Zesty Lime Crema, a tantalizing journey through the heart of Cuban-inspired culinary delight."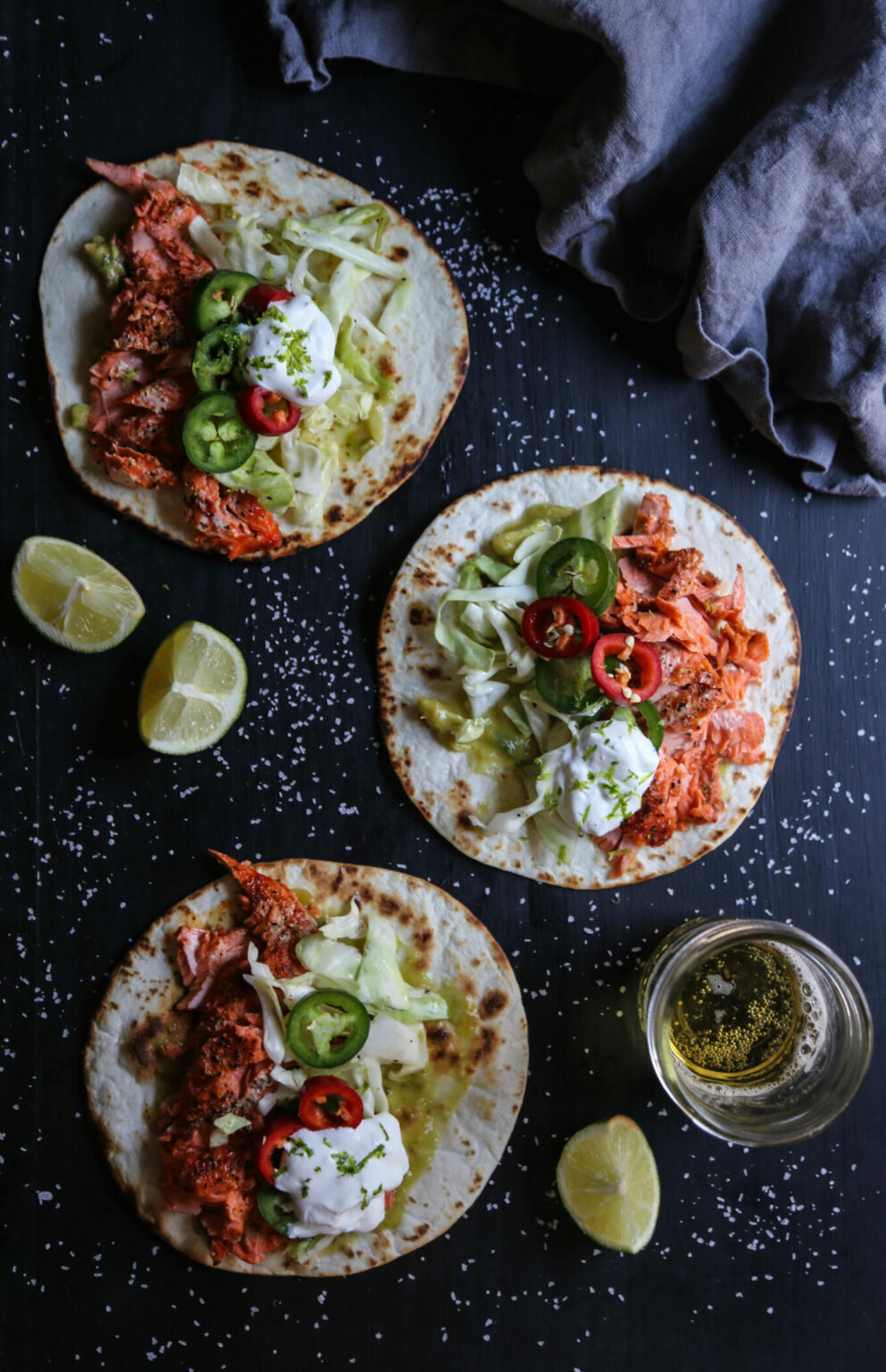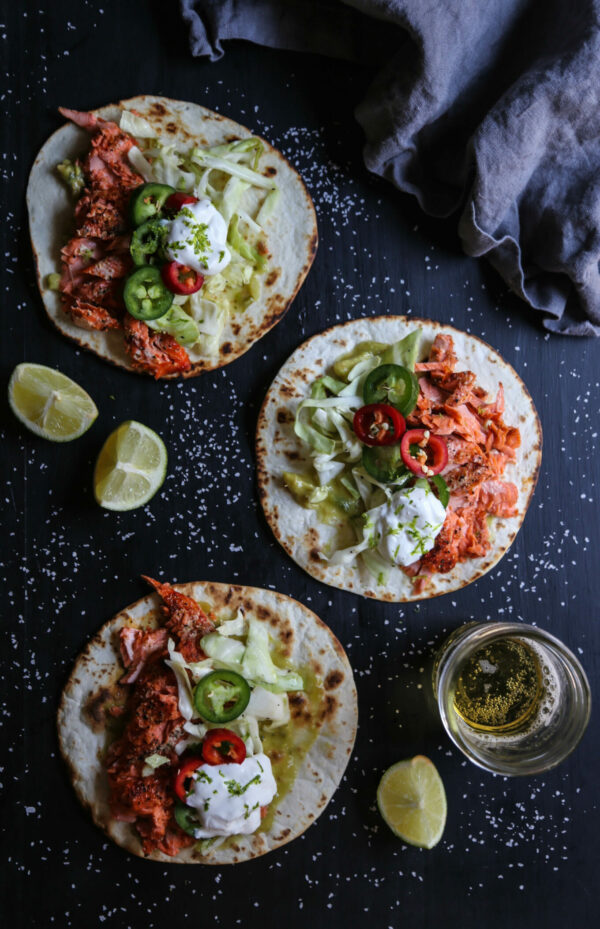 Two of my favorites things: Cuban spices and fresh salmon.
Shoot.
Better make that three of my favorite things because you can't go through the week without a tasty taco. Could you imagine a world without tacos? Um, maybe we shouldn't answer that question. Someone might get a crazy idea and start an anti-taco campaign. Wait. That would never happen, right?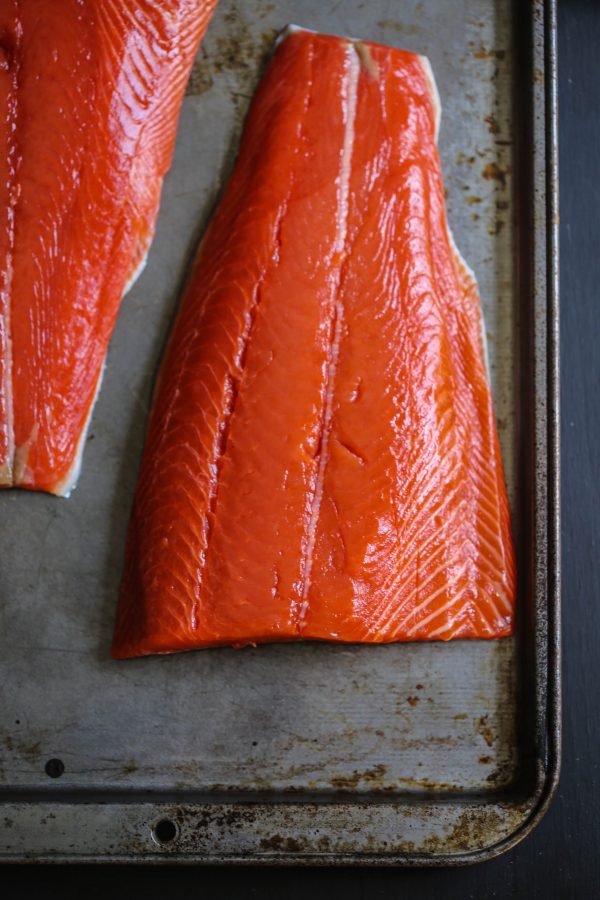 Since summer is in full, sweaty swing choices for taco toppings and fillings are just about endless. Farmers' Markets are bursting at the seam with fresh produce and sockeye salmon are making their grand appearance. I don't know how life could get any better! Which is how these Cuban Spiced Sockeye Tacos with Lime Crema came to fruition.
I am working with the wonderful folks of Copper River Salmon and I can't tell you how spoiled I feel having freshly caught salmon delivered right to my doorstep. A girl could get used to these things. This past week sockeye salmon showed up and to tell you the truth, I don't think I've ever had proper sockeye. Sometimes I wonder how I survive in this world.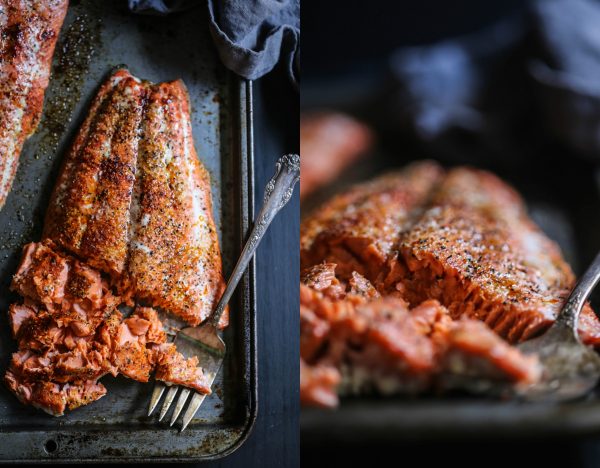 Fun factoids about sockeye salmon to bring up at your next cocktail party conversation – their season lasts from May to August. It's known as the red salmon for it's hearty omega 3 fatty acids and vitamin D. And it's the most harvested salmon in Cordova, Alaska!
Anyway, if you are wanting to try sockeye salmon for the first time or are looking to spice it up, these Cuban Spiced Sockeye Tacos with Lime Crema are definitely the way to go. Easy, delicious, and the Cuban spices really bring this red, hearty salmon to life.
Now, who needs a taco?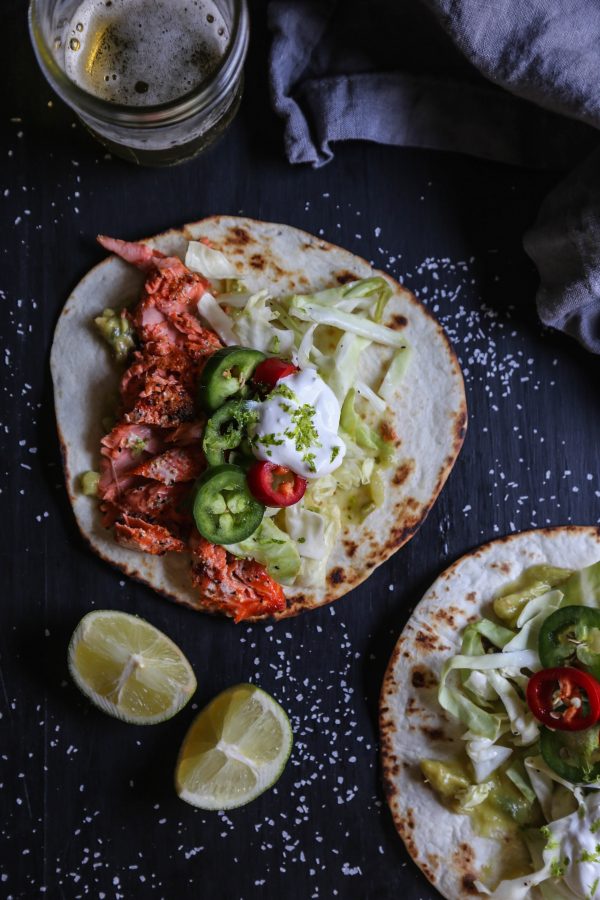 ***This post was sponsored by Copper River Salmon. As always, all opinions expressed are 100% my own.***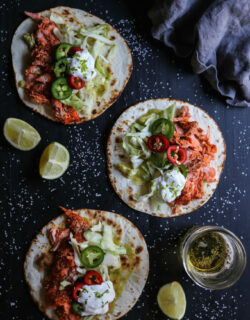 Cuban Spiced Sockeye Tacos with Lime Crema
Ingredients:
for the tacos:
1 tablespoon cumin
1 teaspoon paprika
1/4 teaspoon cayenne
1 tablespoon olive oil
1 tablespoon orange juice
1 tablespoon lime juice
salt and pepper to taste
Napa cabbage sliced thinly, garnish
Jalapenos, garnish
Guacamole, garnish
Flour tortillas
for the lime crema:
1 cup Mexican crema
zest of one lime
2 teaspoons lime juice
Directions:
for the tacos:
Preheat oven to 400 degrees. Place sockeye on a baking sheet. In a bowl, combine paprika, cumin, cayenne, salt and pepper. Pour olive oil, orange juice, and lime juice over the sockeye. Next, rub the cumin mixture on top and place the baking sheet into the oven for 12 minutes. Remove and allow the sockeye to cool. To serve, take some of the sockeye and place it into a tortilla and top with whatever toppings you desire, but don't forget the lime crema!
for the lime crema:
In a bowl, combine crema, zest, and lime juice. Place bowl in the fridge to set for at least 30 minutes to allow for the flavors to blend.
All images and text ©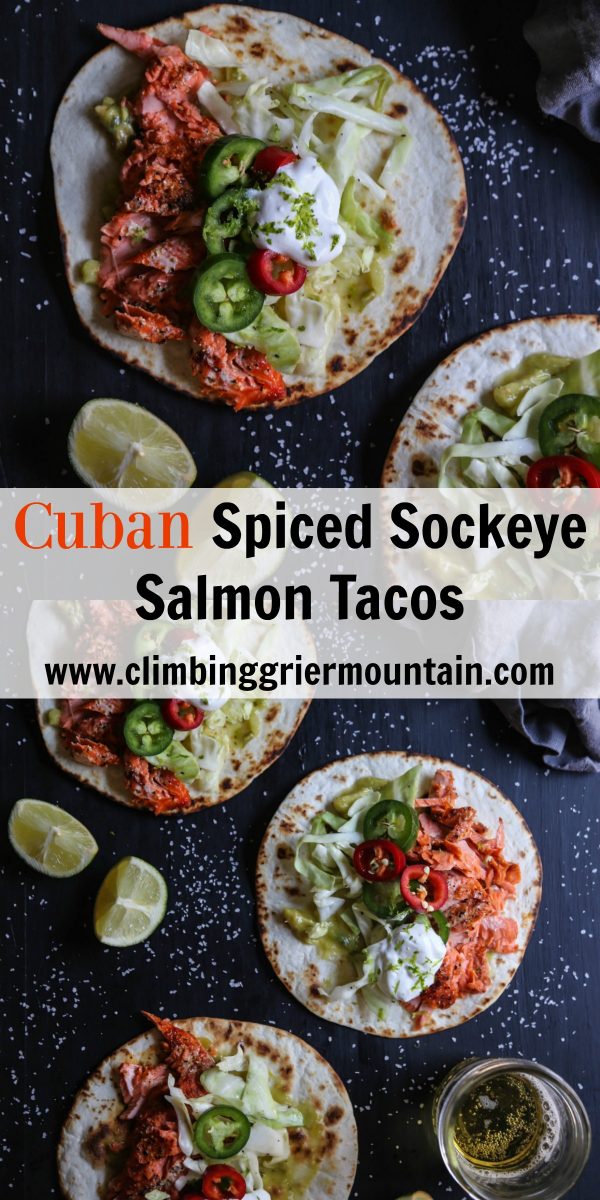 "As we wrap up this culinary journey, we hope Cuban Spiced Sockeye Tacos with Lime Crema have added a burst of flavor to your dining repertoire. Stay tuned for more exciting recipes!"