Korean Barbecue Quinoa Bowl
Korean Barbecue Quinoa Bowl is a quick and flavorful dish that's perfect for dinner on the weeknight! Slow cooked pulled pork topped with all the fixings!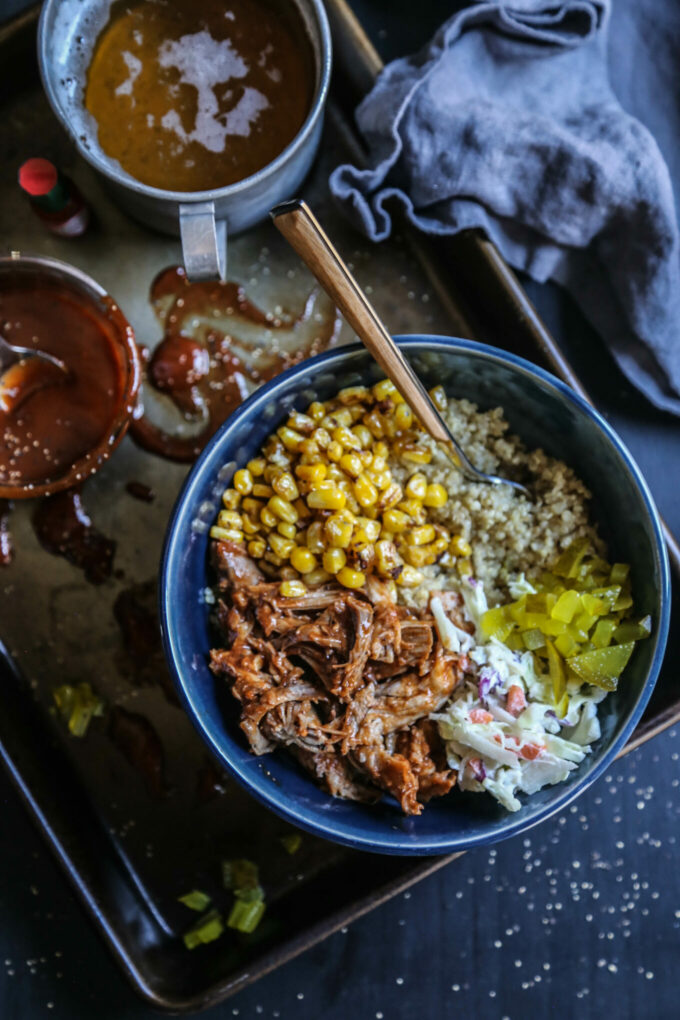 Well, it's balls HAWT outside.
I know that summer is officially here, but can we chillax on the whole 100 degree weather situation? Good Lord. Before we left for Scotland, Denver was having lovely spring weather, but as soon as we got back from across the pond, BOOM! Inferno level hotness.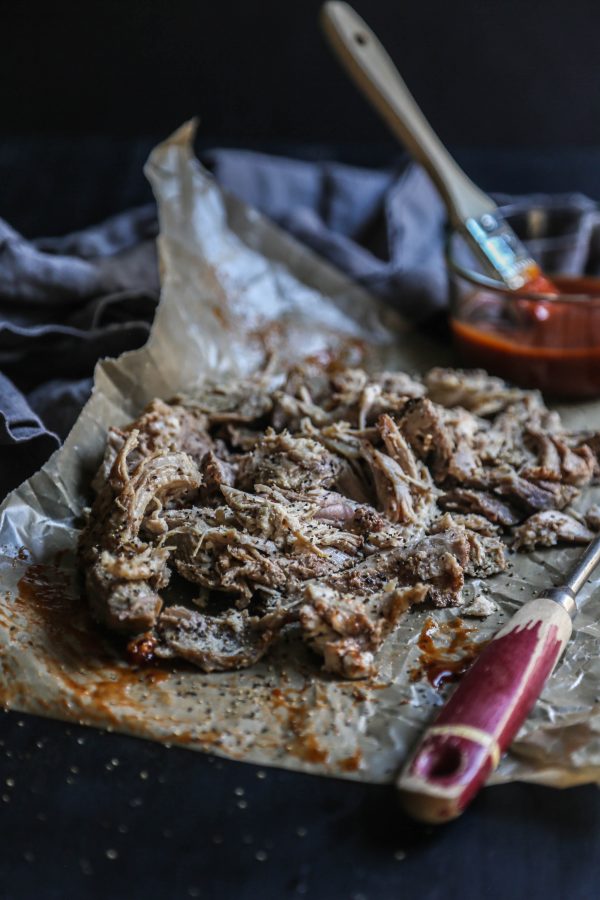 Is it hot where you are? Are we all going to wilt like flowers before the fourth of July? OMG. The 4th will be here before we know it. I am so not ready for that holiday to burp up.
So, before I melt like an ice cube and have a panic attack because apparently summer is on fast forward at the moment, let's talk barbecue. Being from Kansas City I am a little bias when it's come to traditional barbecue. Um, KC in my opinion has the best BBQ period. BUT! Rather than get tied up in trying to replicate superior barbecue, I thought I would make a simple version with Korean flavors.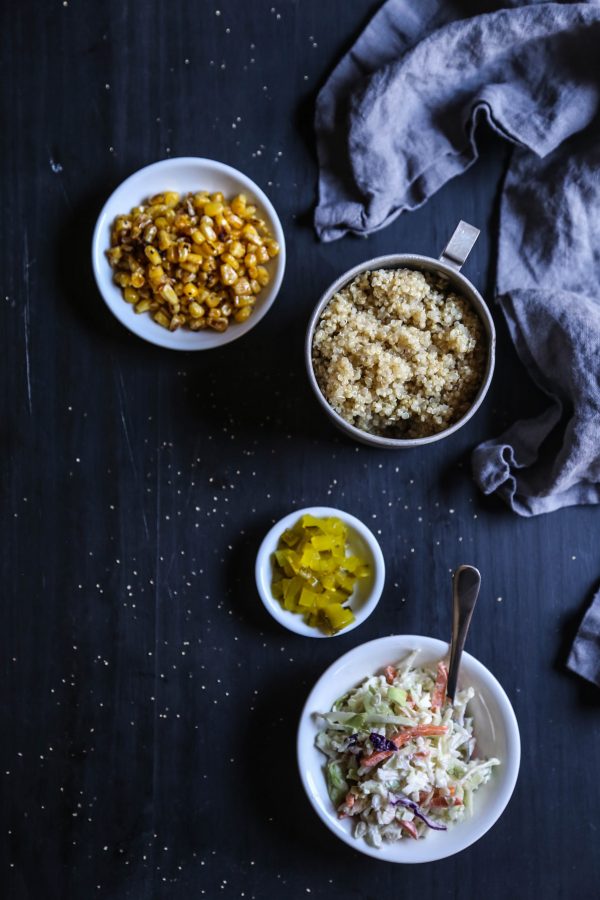 Since it's 4,273 degrees outside, my slow cooker and I are total besties at the moment. What I love about this Korean flavored pork is it's versatility. You can put it on a sandwich, pizza, or my current favorite adding it a bowl filled with quinoa. This Korean Barbecue Quinoa Bowl is two-snaps up. Add whatever toppings your heart desires – coleslaw, grilled corn, okra, pickles, oh my!
Just don't forget the extra barbecue sauce and a cold beer.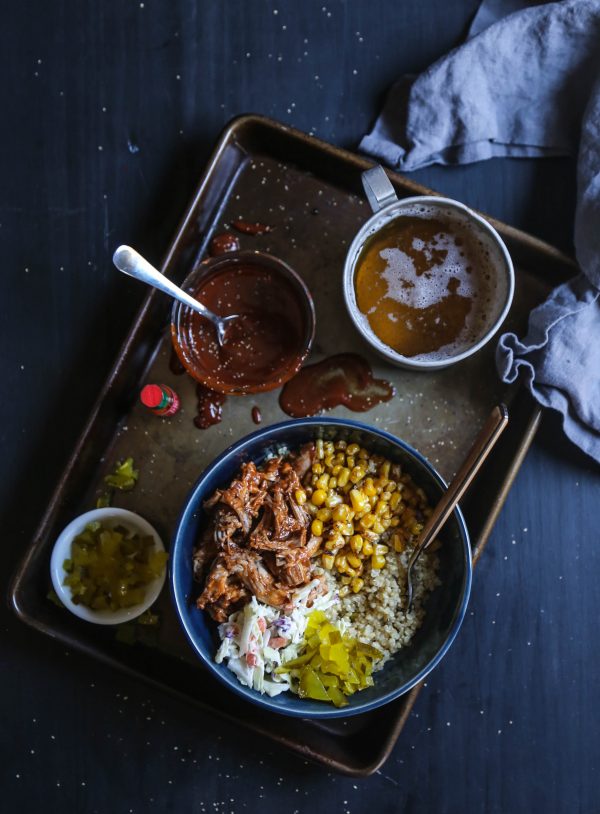 Korean Barbecue Quinoa Bowl
Ingredients:
3 lbs boneless pork shoulder
1 yellow onion, sliced thinly
1/2 cup brown sugar
1/3 cup soy sauce
4 garlic cloves, minced
2 tablespoons fresh ginger, minced
2 tablespoons rice vinegar
1 1/2 teaspoons sesame oil
4 cups beef stock
4 cups quinoa cooked
grilled corn, garnish
coleslaw, garnish
barbecue sauce, garnish
pickles, garnish
salt and pepper to taste
Directions:
In a slow cooker, place yellow onions on the bottom. In a small bowl combine brown sugar, soy sauce, garlic, ginger, rice vinegar, sesame oil, salt, and pepper. Place the pork shoulder on top of the yellow onions and pour the soy sauce mixture over it. Add the beef stock and set the slow cooker on low for 8 hours.
Once the pork has been cooked, remove from the slow cooker and shred. To make the bowl, add 1 cup quinoa to a serving dish. Top with pork, corn, coleslaw, and pickles. Continue process for the remaining servings.
All images and text ©