foodie fridays: angel food cake with ginger-berry compote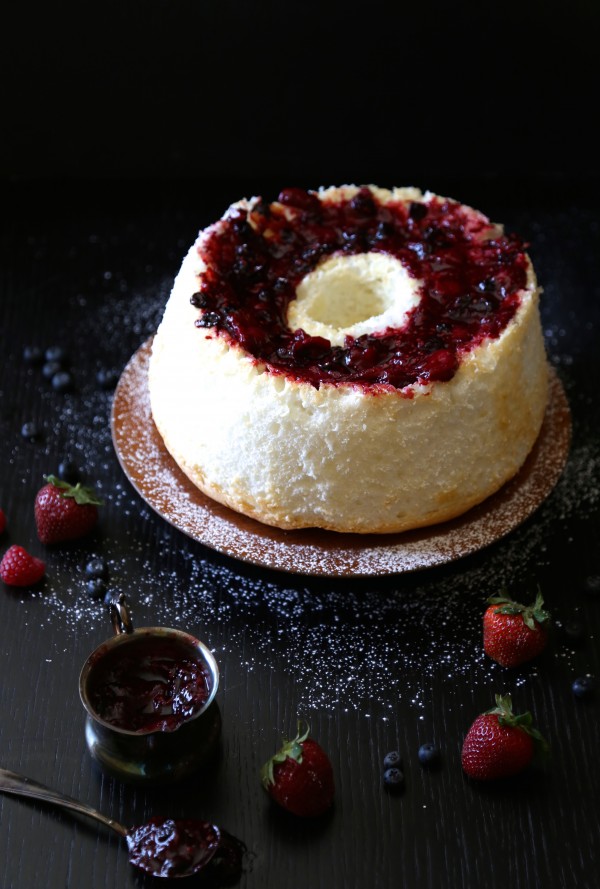 Thankful.
Thankful that today is Friday. Good Friday at that.
Thankful the weekend is here. After dealing with 6,237 tax related questions at my day job this week, I was ready to punch a puppy by Thursday. Friendly reminder, be nice to your accountants and financial gurus during this season. We want to get things right so Uncle Sam doesn't throw a fit and come back hounding you for a penny you forgot to pay.
Anyways, now that 1040's and contributions to retirements are behind us, let's talk Easter! Mr. B and I are headed to the mountains this weekend to celebrate Easter and the return of the big  JC. Hey, you know if Jesus lived closed to the Rockies back in biblical times, he totally would have hucked his meat off a halfpipe. I feel as though he had a bit of a rebel streak. Hence why Judas was major jelly.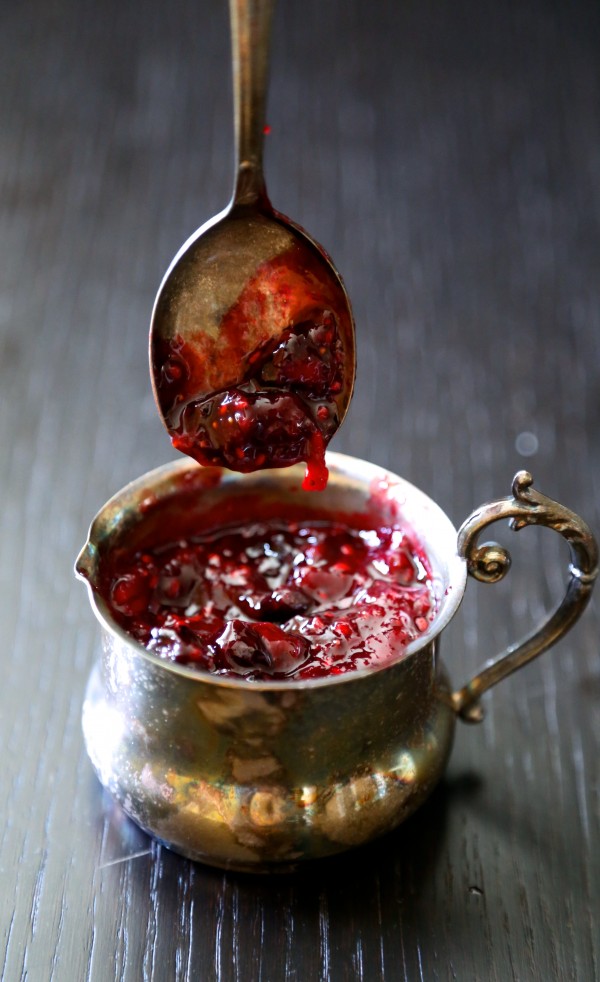 Since this so happens to be the last weekend for skiing at a few major resorts, we figured why not have a feast in the mountains and cut some fresh turns. It did snow 15 inches on Monday. Do wha? I am in charge of making the brisket, but I am also thinking this Angel Food Cake with Ginger-Berry compote needs to make an appearance.
I whipped up this light and whimsical cake for the folks over at Coca-Cola. I am contributing editor to their The Opener website which features articles about life, food, entertainment, etc. Check out my grill here!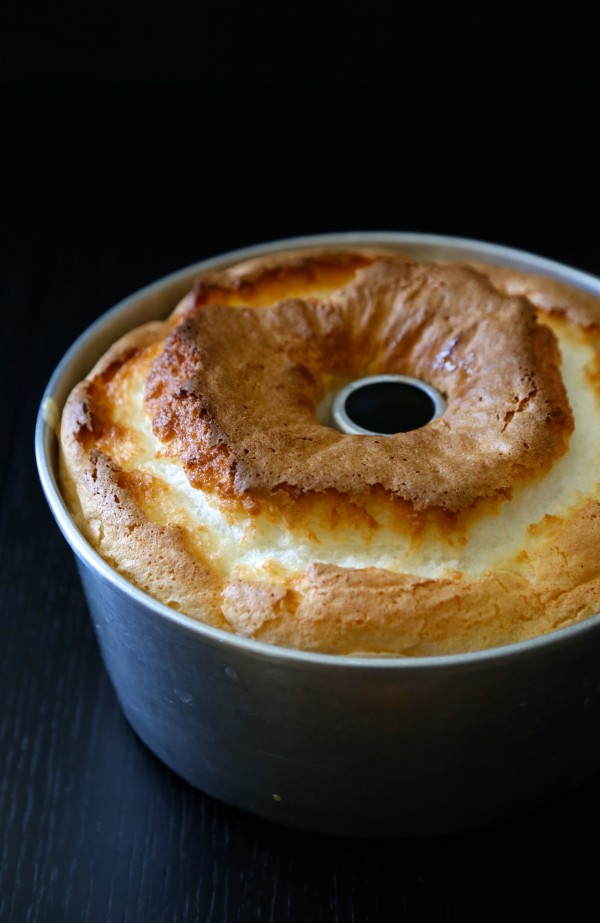 Well, yours truly thought Coca-Cola fans needed a gorgeous cake topped with a warm, sugary-berry topping to celebrate Easter. What do you think? Make sure and stop by The Opener for the recipe! (click here)
Don't worry, Pepsi fans, you can stop by too. Just don't bring Judas.
Happy Easter!