spiced spring veggie danishes with fresh chives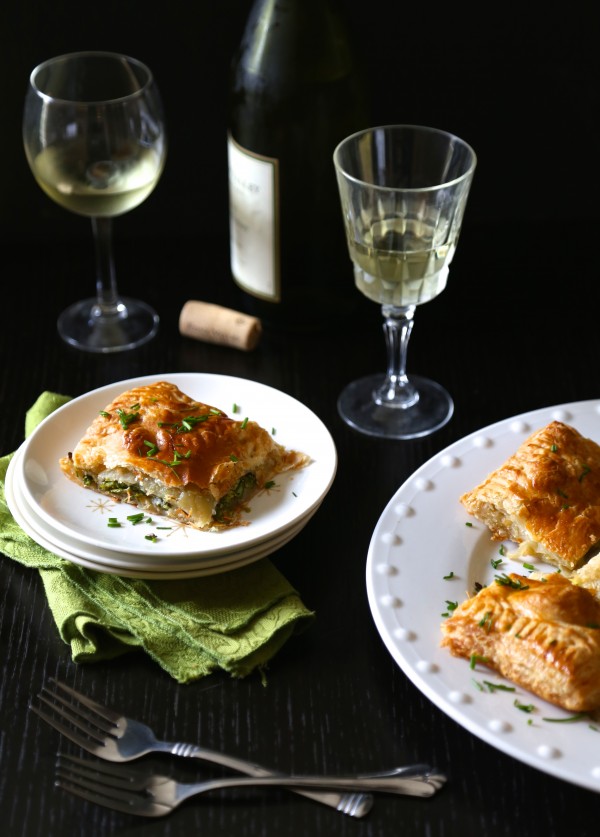 Four fingers in.
Not two.
Not just a knuckle. Count 'em, 1-2-3-4 fingers. That's how deep Old Man Winter is in the giggle juice. He went from creating beautiful snow perfect for skiing and building snowman to major awkwardness by snowing this close to Easter.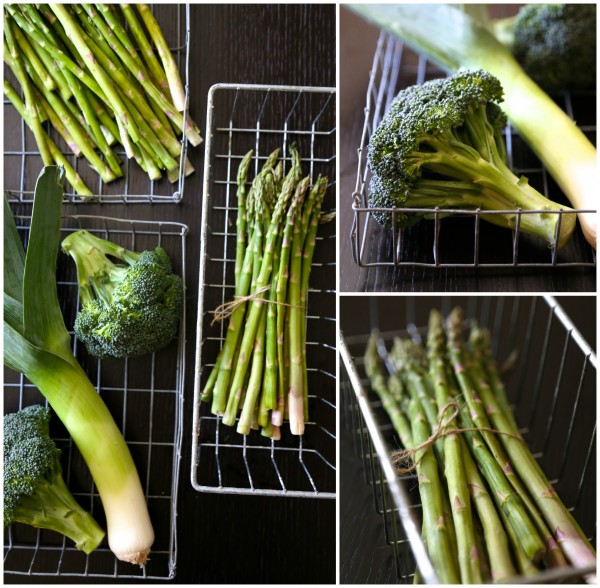 You'd think he would have learned his lesson eight seasons ago. Maybe Old Man Winter needs an intervention? If I was spring, I would totally gather up summer and fall and tell them, "Dudes, Old Man Winter has got to lock it up. He's totally cramping my spring showers mojo."
Well, if an intervention won't work, then this Spiced Spring Veggie Danish with Fresh Chives will definitely drag Old Man Winter from the saloon. This danish is packed with all sorts of seasonal veggies right now – asparagus, broccoli, leeks, chives, oh, my! Not only are theses danishes like ridic easy to make, you can fill them with whatever seasonal veggie your green thumb desires!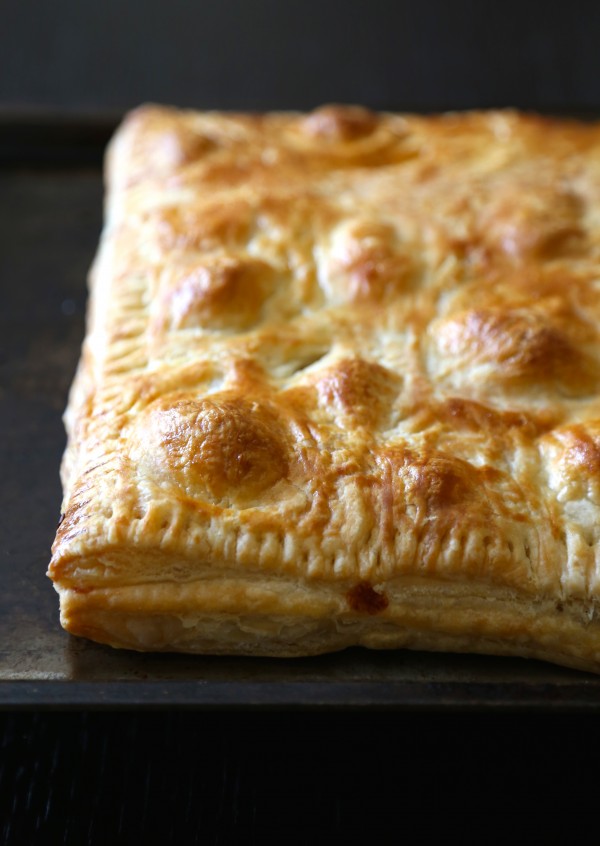 Oh, and to make them super fun and "brunchy", you could totally fry up an egg and put it on top! So major.
Seasonal Eating Series: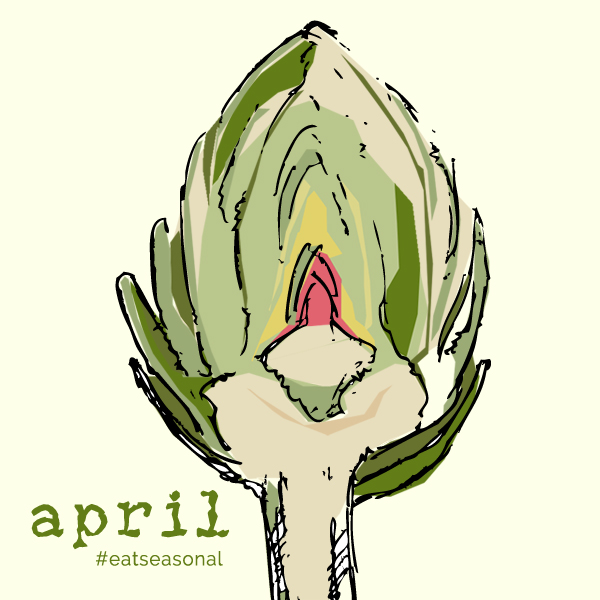 My talented and fantastic friend, Becky, author of The Vintage Mixer, and her husband Josh, are showing us that eating seasonally can be fun! Each month they will provide a Seasonal Produce Guide, which you can save on your iPhone or desktop so you can get in the seasonal eating spirit.
Not only do they provide a beautiful illustration each month like the one above, you can also join me and a few fabulous food bloggers who are serving up seasonally inspired recipes. Follow us on Instagram and tag your photos with the #eatseasonal hashtag!
Aimee from Simple Bites
Molly from My Name is Yeh
Lindsay from Cafe Johnsonia
Lauren from Lauren's Latest
Heidi from Foodie Crush
Maria from Two Peas and Their Pod
Katie from Cookie and Kate
Erin from Naturally Ella
Dara from Cookin Canuck
Annalise from Completely Delicious
Kelley from Mountain Mama Cooks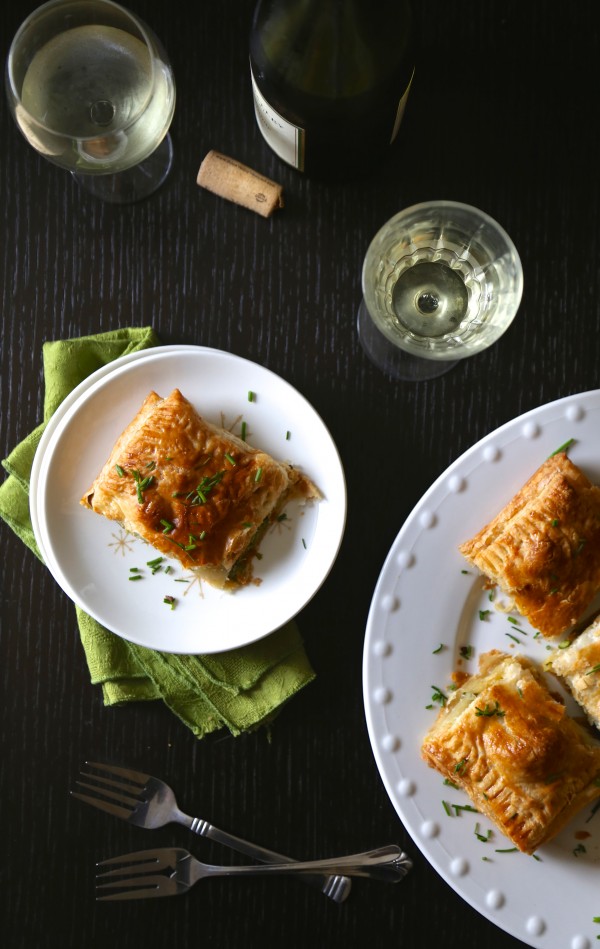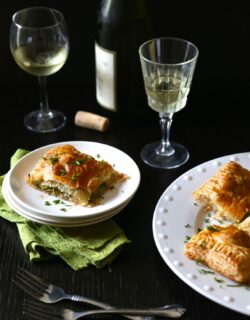 Spiced Spring Veggie Danishes with Fresh Chives
Ingredients:
1 package frozen puff pastry sheets, thawed
1 egg, whisked for egg wash
6 asparagus stalks, cut into thirds
1 leek, cleaned, sliced
1 cup broccoli florets
1 teaspoon red pepper flakes
1 cup Fontina, shredded
Chives, garnish
Directions:
Preheat oven to 400 degrees.
Spray a baking sheet with non-stick cooking spray. Place one puff pastry sheet on baking sheet. Top puff pastry sheet with asparagus, broccoli, leeks, broccoli, red pepper flakes and Fontina. Place remaining pastry on top and using a fork seal all four sides. Brush the egg wash on top and make three or four slits on top to allow the steam to escape. Bake for about 30 to 40 minutes or until golden brown. Cut into squares and garnish with chives.
All images and text ©