foodie fridays: blueberry bourbon cooler with fresh mint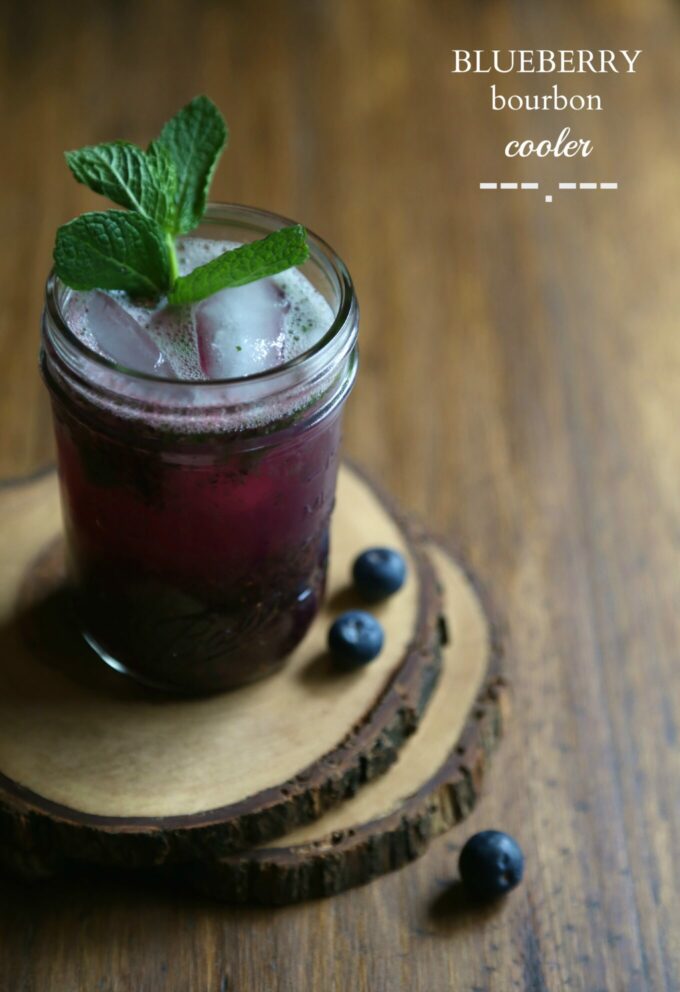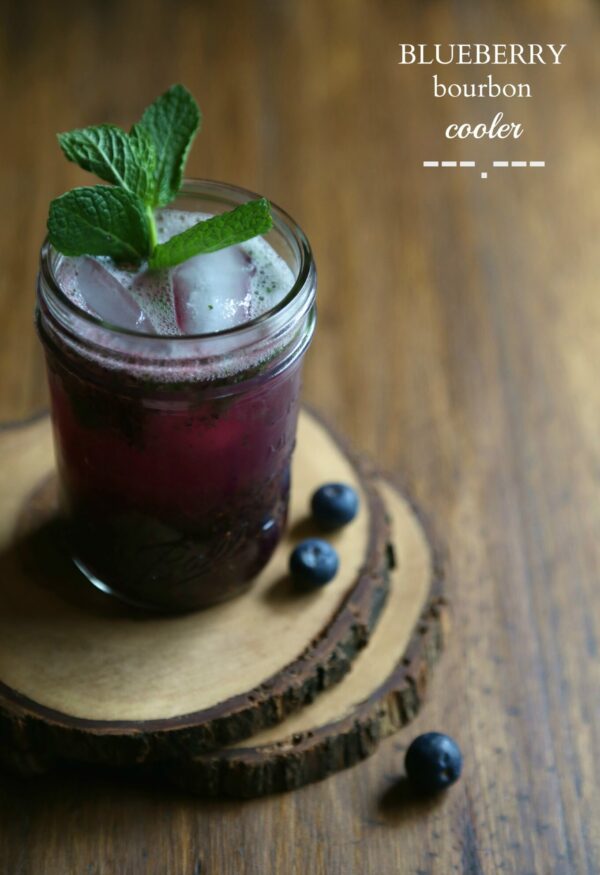 Today, I am headed west.
Off to a city in sunny, southern California that I have never been before, Temecula. Temecula is located about an hour north of San Diego in beautiful SoCal wine country. The reason for my visit is to attend the Big Traveling Potluck.
I am jazz hands excited about attending this food blog conference. Not only do I get to talk food the entire weekend I get to room with my two favorite peeps, M-squared (Megan and Meagan)!! Not to mention the jaw-dropping scenery and endless supply of giggle juice.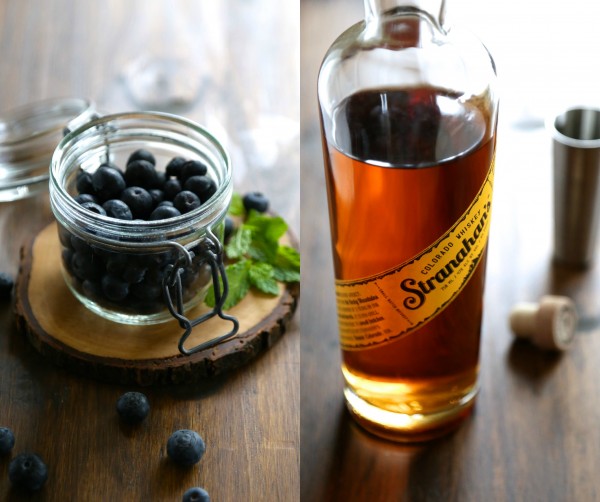 However, before I jet across half the country and surround myself with all things vino; let's take a minute and talk about a new favorite spirit of mine – bourbon. For me, bourbon is a newly acquired taste. Mr.B has always been a bourbon man at heart. But I didn't jump on the bourbon bandwagon until we opened a family-owned restaurant back in Kansas called Bourbon and Baker.
After learning the ins-outs-and whathaveyou's about bourbon from my brother-in-law, I discovered that bourbon can be just as rare as wine. Case in point: have you ever had Stranahan's? More than likely, probably not. It's distilled and distributed only in Colorado. At $60 a bottle you bet your sweet tookus this stuff better be legit, and it is.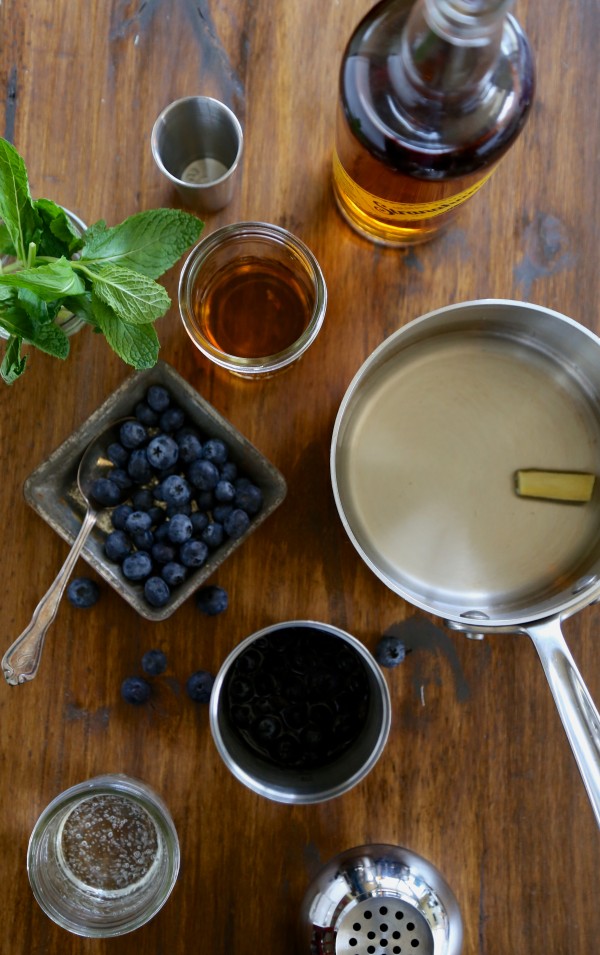 I used it as the main star in this blueberry bourbon cooler with fresh mint. The warmth of the whisky mixed with the cool flavors of the blueberry and mint, makes this drink my official summer go-to!
Now, off to the Golden State.
P.S. You can follow my shenanigans on Instragam! Or follow the hashtag–> #BTP2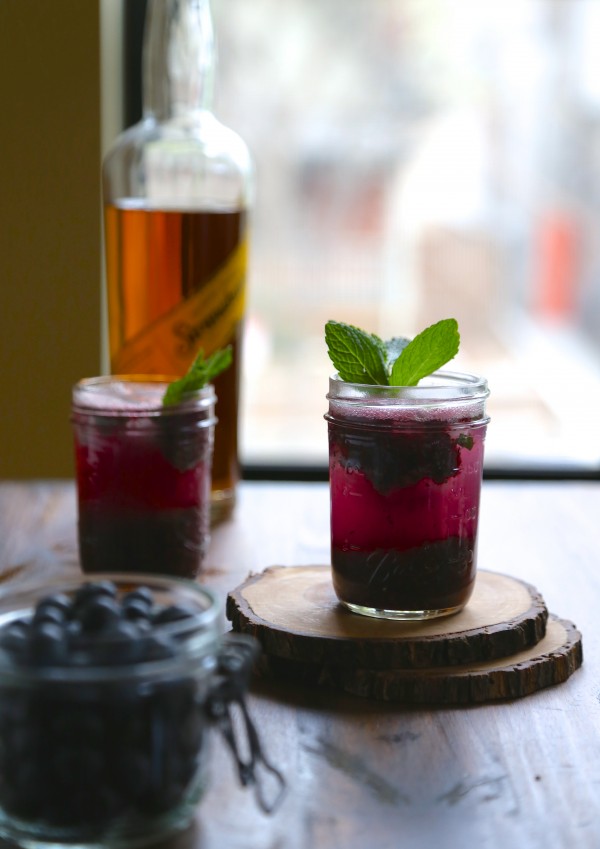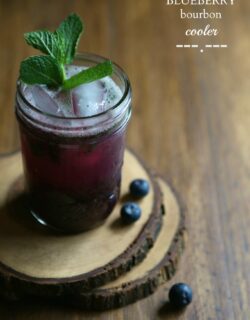 Blueberry Bourbon Cooler with Fresh Mint
Ingredients:
1/2 cup water
1/2 cup granulated sugar
1 tablespoon fresh ginger, grated
1 cup fresh blueberries
2 shots bourbon
1/2 cup fresh mint (+more for garnish)
Club soda
Ice
Directions:
In a small saucepan, add sugar, water, and ginger. Bring to a slight boil, stir, and reduce heat. Once the sugar has dissolved, remove from heat and let the simple syrup cool.
In a small food processor, add 1/2 cup blueberries, 1/4 cup mint, bourbon, and the simple syrup, pulse a few times.Fill a glass with ice. Divide blueberry-bourbon mixture between glasses and fill the rest of the glass with the club soda. Garnish with fresh mint.
All images and text ©