tres leches french toast with cinnamon whipped cream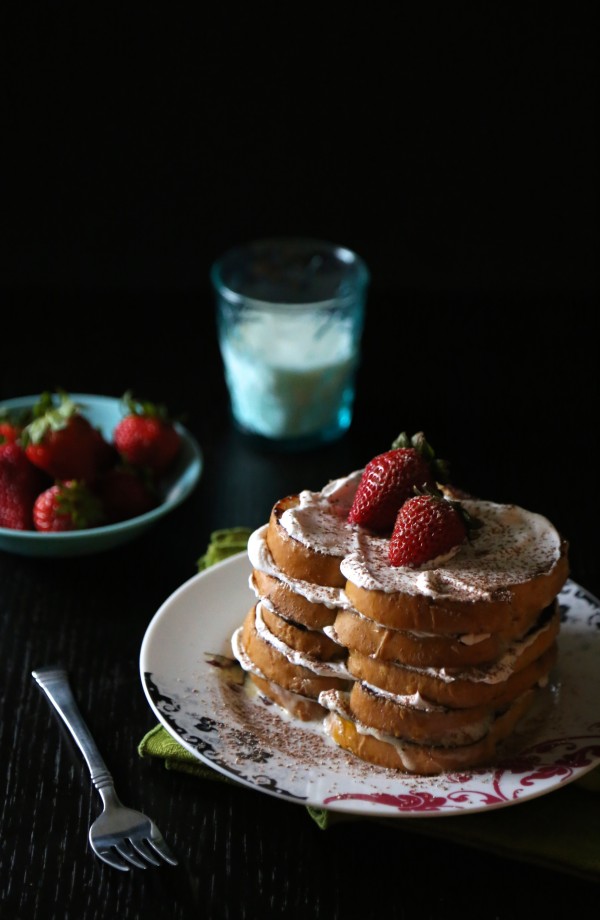 T-minus one week.
That's right folks. We are exactly seven days away from one of my FAVORITE food holidays, Cinco de Mayo! Can I get a what-what?
I have a minor obsession with tortilla chips, salsa, guacamole, queso, tacos, enchiladas, taco burgers, tostadas, margaritas, and sopapillas. You'd think I would have some kind of Hispanic blood running through my veins, but no, I am full on honky.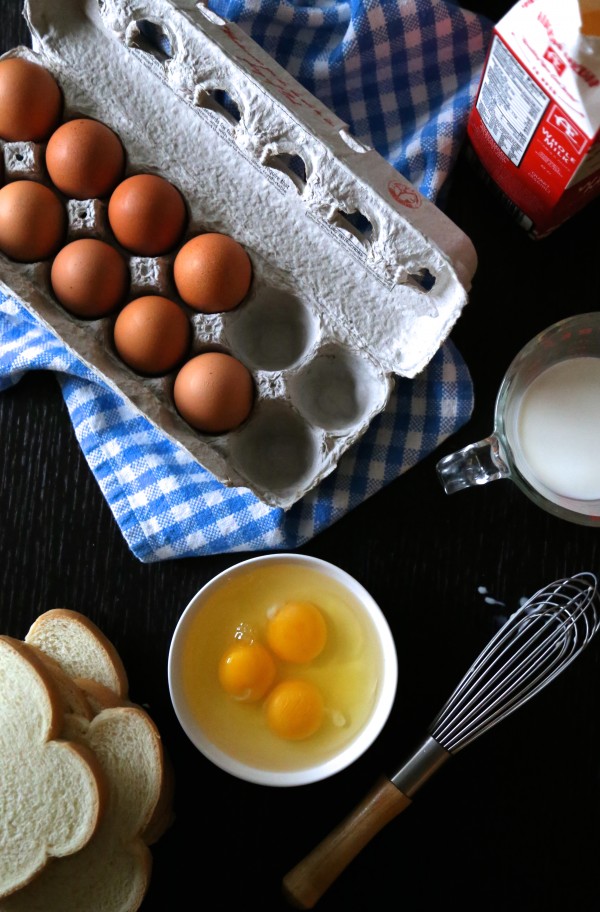 In the Grier household, we eat at least one Mexican themed meal a week….quite possibly two. I keep telling myself I should buy stock in Chipotle because our Thursday nights usually consist of piled high chicken burrito bowls or some version of nachos.
So, what are you doing to celebrate this sassy, tequila-filled holiday? Do you go out? Have a fiesta at home? Since we are starting to show signs of old balls, Mr. B and I will probably stay at home, sip jalapeno margaritas, and whip up some spicy pork tacos. But! We will be starting this holiday with Tres Leches French Toast! Oh, yes.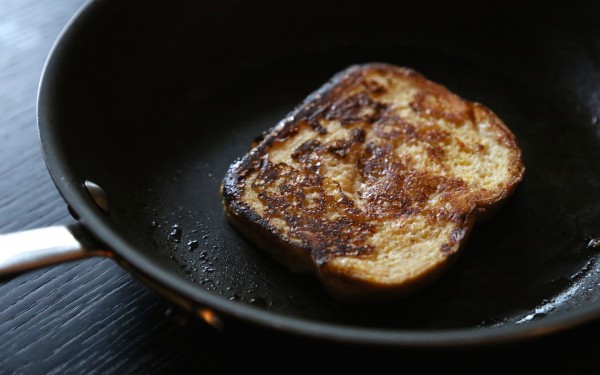 You know the famous tres leches cake…the one made with three kinds of milk? Well, I just turned dessert into breakfast by taking the batter sans flour of course, and dipped some delicious buttery bread and made french toast! I know. Could there be anything better?
Now, about those burrito bowls….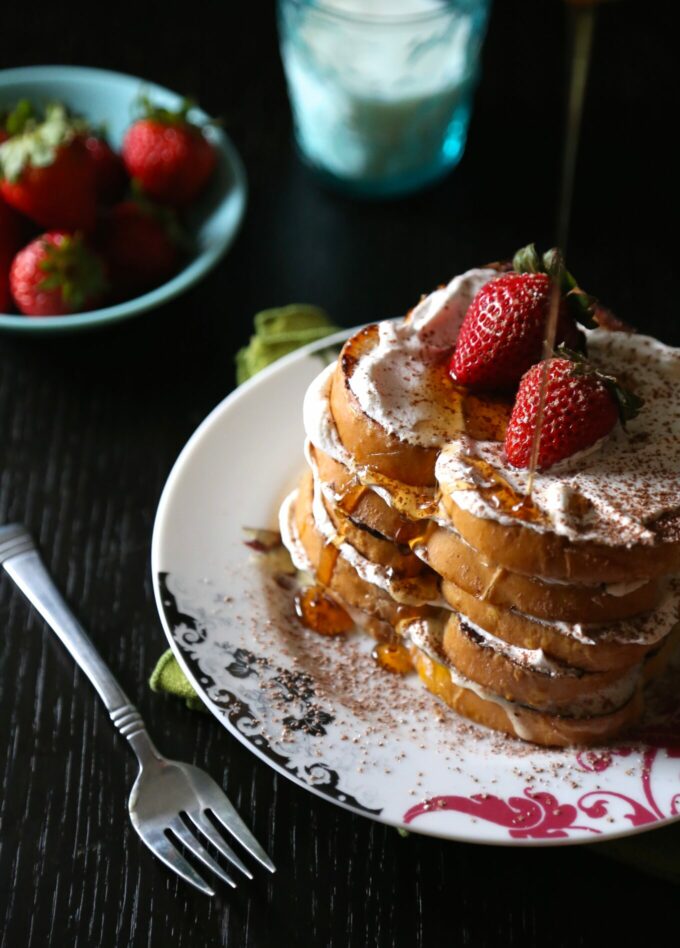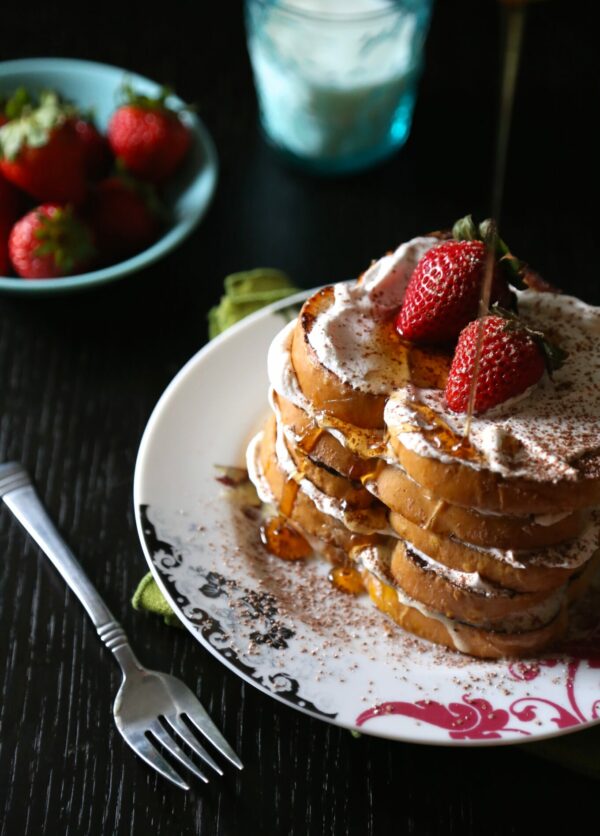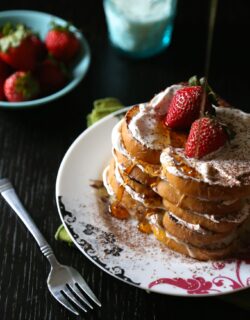 Tres Leches French Toast with Cinnamon Whipped Cream
Ingredients:
8 slices brioche bread
4 tablespoons unsalted butter
1 14 ounce can sweetened condensed milk
1 12 ounce can evaporated milk
1 cup whole milk
6 large eggs
1 teaspoon vanilla extract
fresh fruit, garnish
cocoa powder, dusting
maple syrup
for the whipped cream:
1 cup whipping cream
1 teaspoon cinnamon
Directions:
In a large bowl, combine condensed milk, evaporated milk, eggs, whole milk, and vanilla extract. Preheat a non-stick pan to medium-high heat and melt one tablespoon butter. Take a slice of bread and dip it into the milk mixture. Place slice of bread onto the skillet followed by another slice of bread and cook on one side for about 3 minutes. Flip slices and cook for another 2 minutes or until golden brown. Remove from pan. Repeat process with remaining slices of bread. Dollops tops with whipped cream and garnish with fresh fruit and coco powder. And pour syrup over top.
for the whipped cream:
In a bowl, combine cream and cinnamon. Whip until soft peaks form.
adapted from all recipes
All images and text ©