Jalapeno Margarita Watermelon Slices
Jalapeno Margarita Watermelon Slices are a quick, boozy treat perfect for summer parties!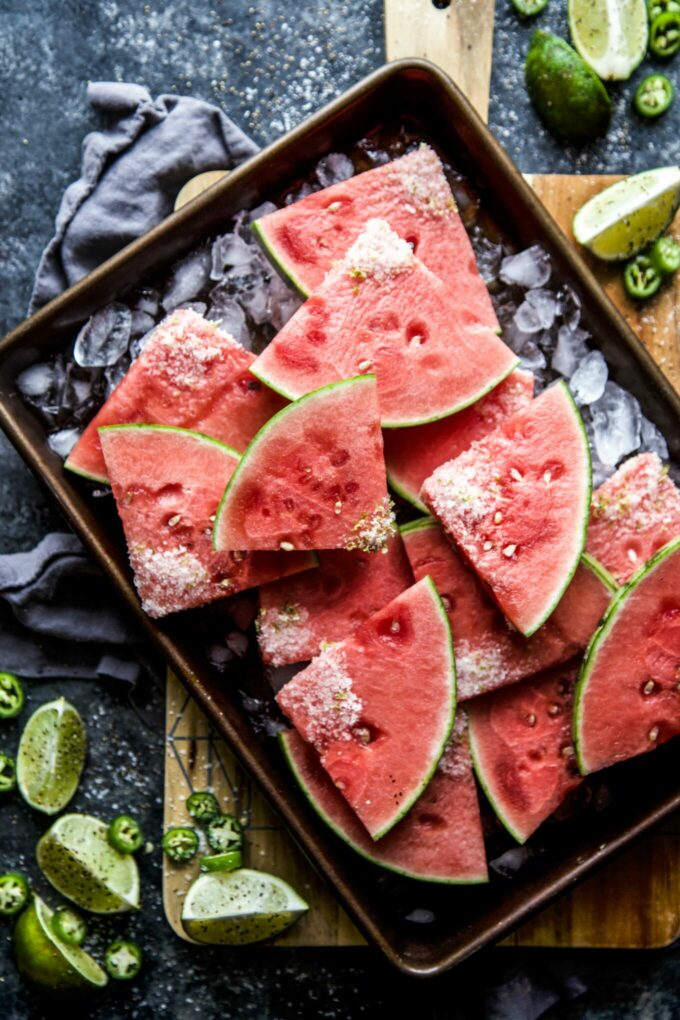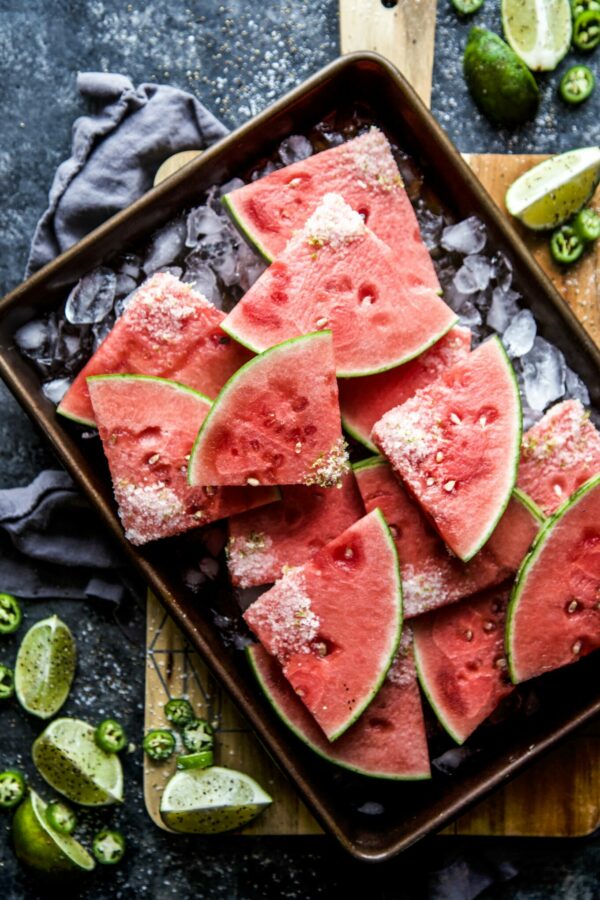 Happy Memorial Day, friends!
So, does that mean we are officially in summer mode? Please say, YES?!!
I don't know about you, but I am super pumped for summer this year. It may be because I am in full-on nesting mode with the baby and the whole remodel situation.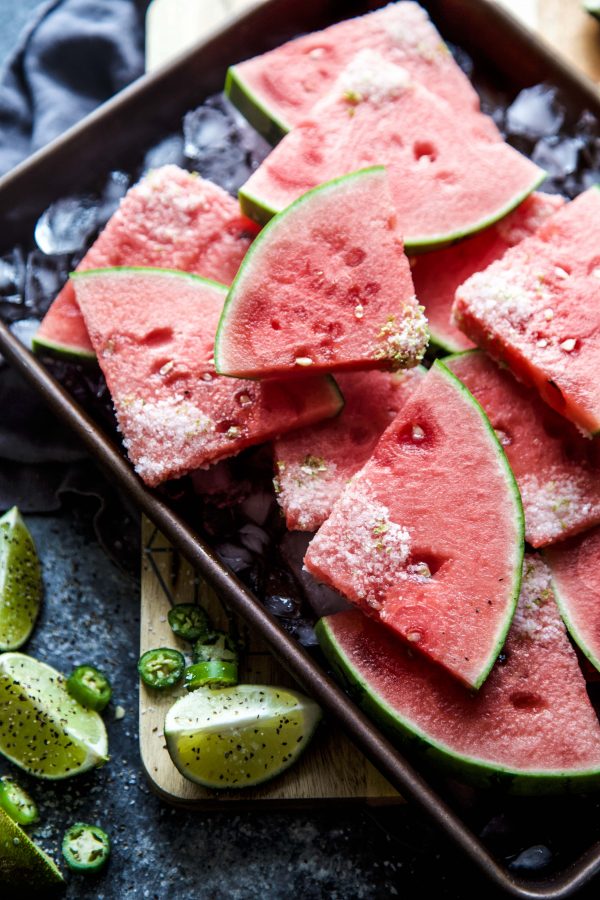 BUT! Besides working on the house, I am looking forward to grilling, farmers markets, local street festivals, traveling to the lake, and just enjoying the time to be with Mr. B, family and friends.
Do you have summer plans already lined up? I would love to know what is on your summer bucket list. Speaking of a list, I kind of think I should start one since this will be the last one sans kid. Curious, what should I put on said pre-baby bucket list?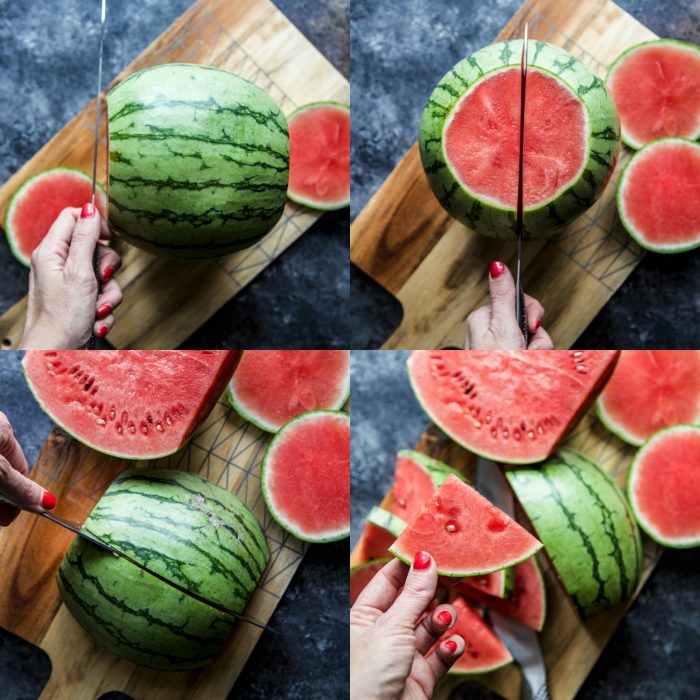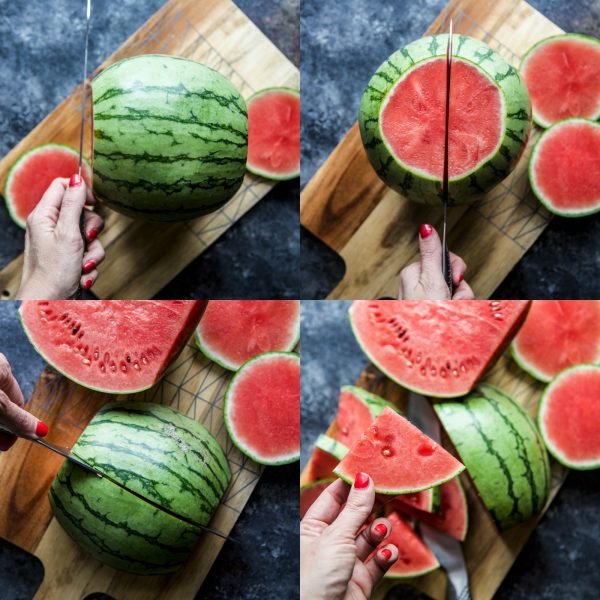 Okay, that is a lot of questions for a holiday especially on a Monday holiday. Let's get straight to today's recipe because it's a boozy one. And when I say boozy it can be made without alcohol as well. Watermelon screams summer to me and I'll be the first to admit it's not my favorite.
I don't understand how folks can eat watermelon as if it's a dessert. Chocolate is dessert. Well, I think I may have found a way to comprise because these Jalapeno Margarita Watermelon Slices are the best pre or post treat! Simply soak your watermelon in the standard margarita mix for at least an hour. If you aren't doing the booze portion a simple syrup would work well too.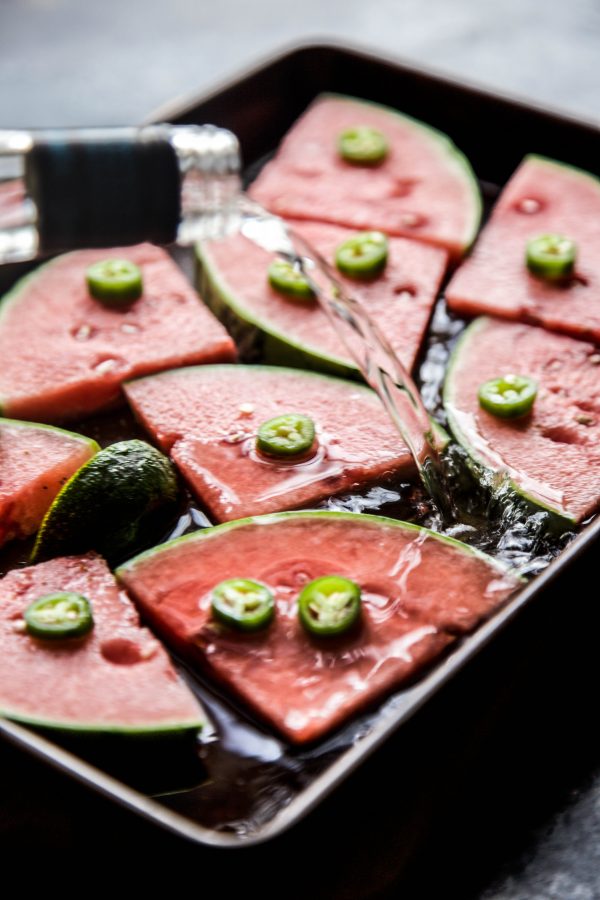 Once the watermelon is ready add your garnishes and serve! Super simple and a fun treat to snack on all summer long! Happy Memorial Day, friends. I hope this summer is the best yet!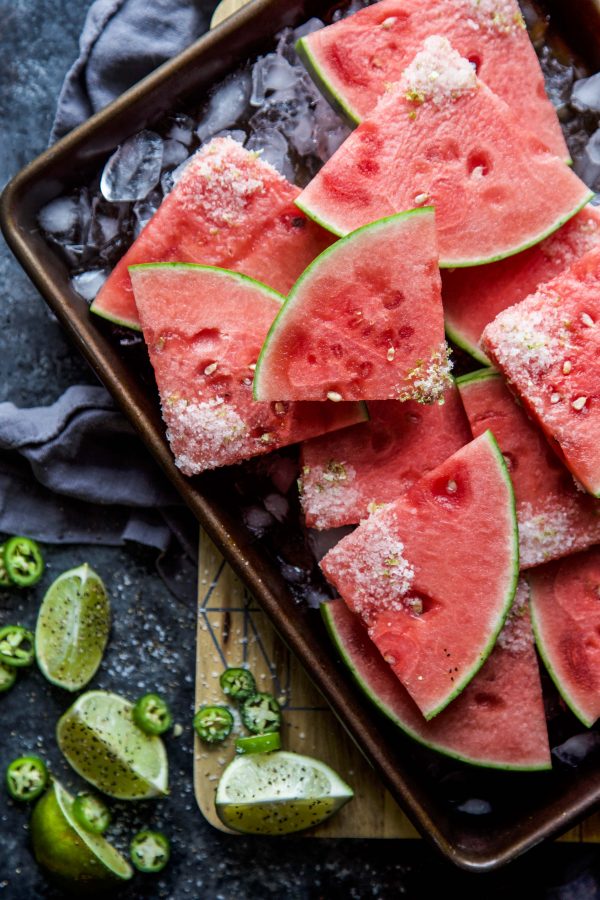 Jalapeno Margarita Watermelon Slices
Ingredients:
1 watermelon, cut into triangles
1 cup tequila
1/3 cup triple sec
1/4 cup lime juice
2 jalapenos, cut into rounds
Kosher salt, for garnish
Lime zest, for garnish
Directions:
In two large casserole dishes, lay the watermelon slices flat.
In a large pitcher combine the tequila, triple sec and lime juice. Divide the mixture over the watermelon followed by the jalapeno rounds. Let the watermelon soak for at least 1 hour in the fridge or longer for a more boozy flavor.
In a small bowl combine kosher salt and lime zest. Take a watermelon slice and dip the end of the triangle into the garnish. Repeat process with remaining slices and place on a serving tray to enjoy!
All images and text ©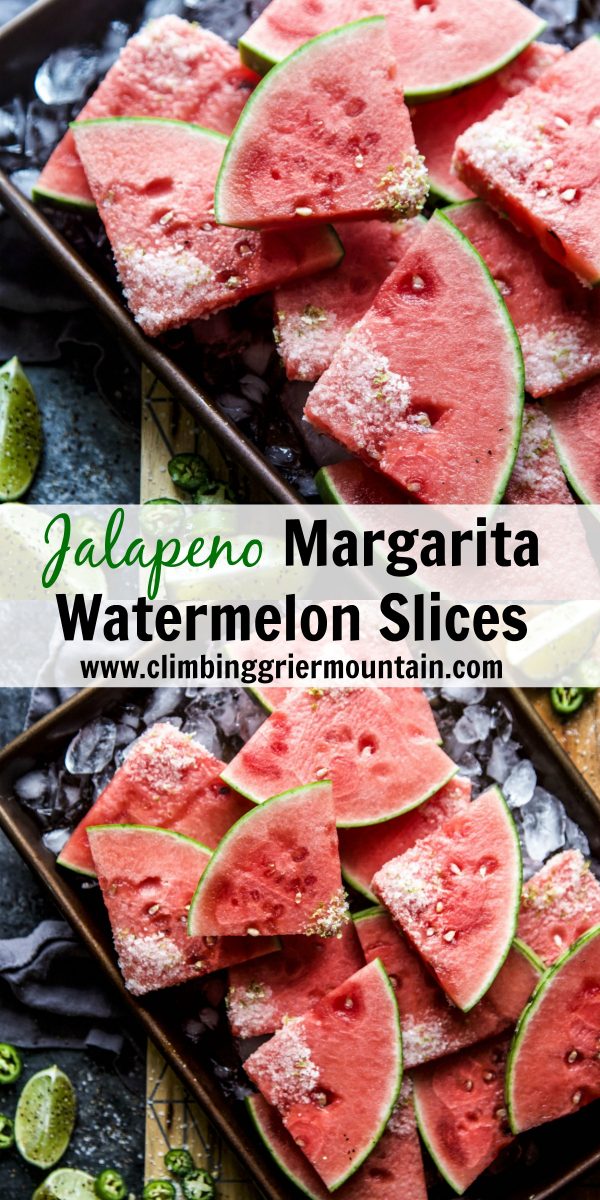 In conclusion, Jalapeño Margarita Watermelon Slices offer a spicy-sweet symphony. The infusion of jalapeño and margarita flavors in juicy watermelon creates a refreshing conclusion to a flavor-packed culinary adventure. Enjoy the unique and invigorating combination in every delightful slice.