spicy lamb tacos with harissa pico de gallo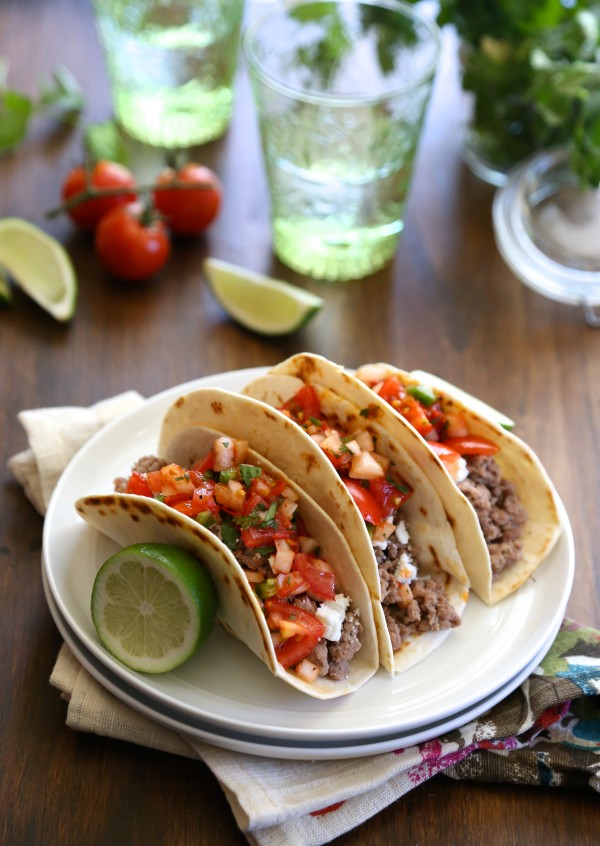 Brain sparkle.
As in things that make your brain sparkle sans a badazzler.
For me, I'm pretty simple. I love gardens blooming with pink peonies, office supply stores (especially the pencil section!),a cup of piping hot coffee, rows of shoes at Nordstrom's, old vinyl photography, the edges of brownies, the smell of old library books, and spicy tacos; but not necessarily in that order.
Come to think of it, a jubilee of pencils and an assortment of food truck tacos often duke it out for the top sparkle spotlight. What girl wouldn't "ooooooohhhh and aaaaaaahhh" over metallic colored sharpies? Let's be real. But today, we are leaving the Big Chief paper back at the schoolhouse and talking all things tacos. Because Cinco de Mayo is five minutes away, duh.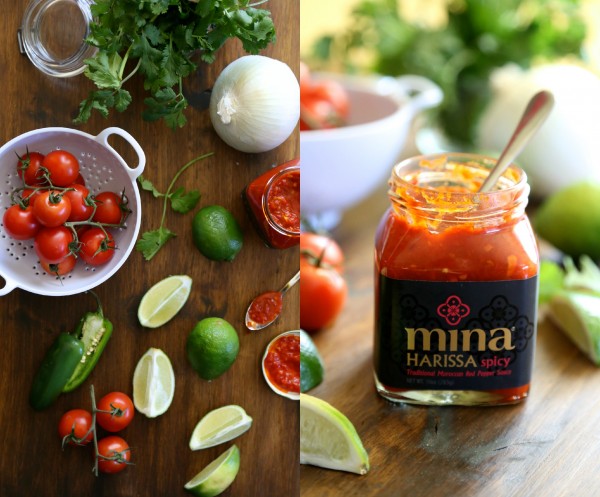 I think I've hit the jackpot. Wait. The pinata jackpot of the taco world. These spicy lamb tacos topped with harissa pico de gallo may hands down be my favorite taco, EVER. I love switching out the traditional beef or chicken meat and using lamb with a sprinkle of red pepper flakes. But let's talk about the real star of these tacos, the harissa pico de gallo.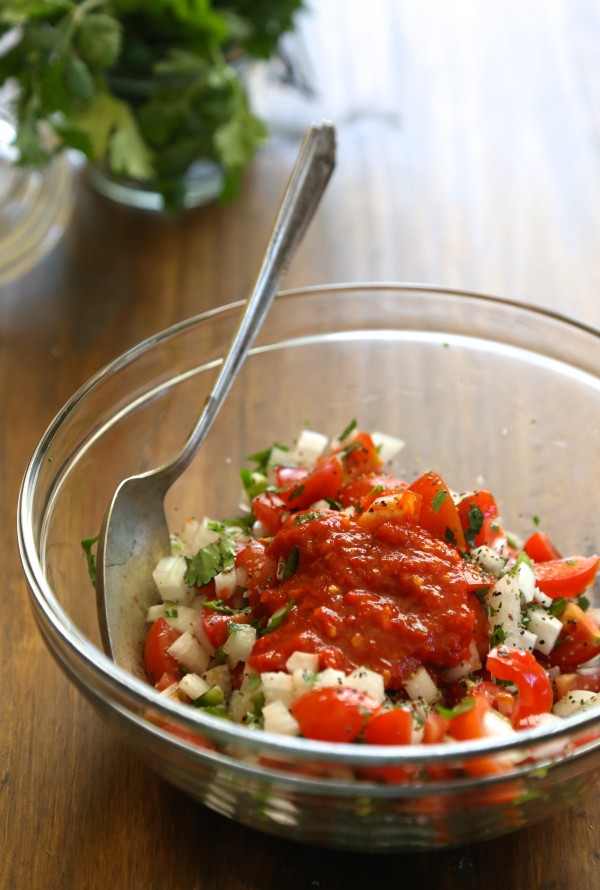 If you haven't heard of harissa, it's a North African hot sauce made of either red peppers or green peppers. Well, my favorite kind to use, especially in this pico, is Mina Harissa. You can find Mina Harissa in select stores. It comes in a beautiful jar filled with ready to eat harissa perfect for adding a spicy kick to pico de gallo. I'm telling you, once you go harissa, you never go back.
Make sure and check out the Mina Harissa website for more ideas/recipes, or on Twitter and Facebook!
***This post was sponsored by Mina Harissa. As always, all opinions expressed are my own!***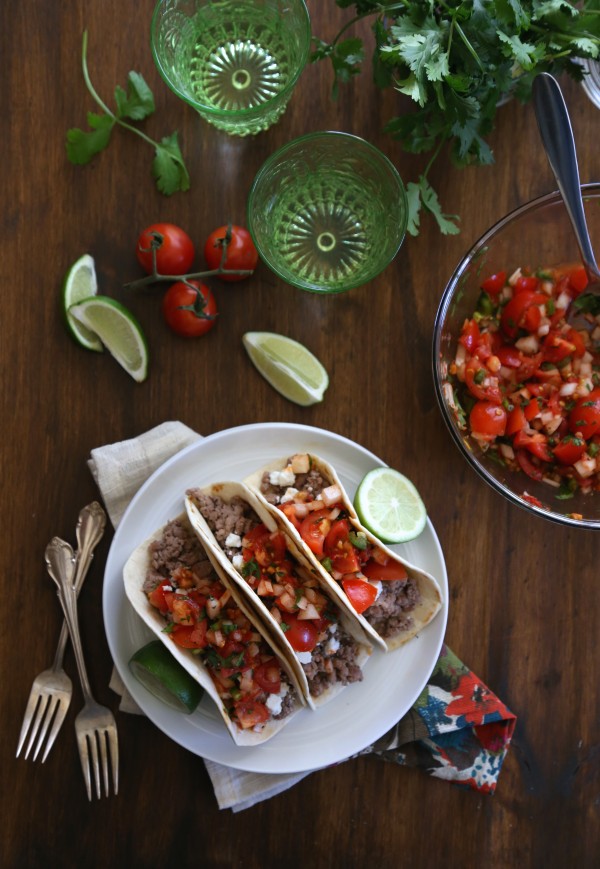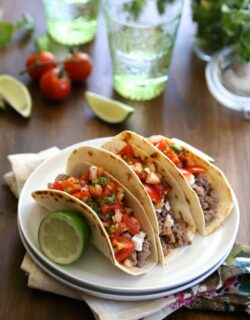 Spicy Lamb Tacos with Harissa Pico de Gallo
Ingredients:
for the tacos:
1 lb ground lamb
1 tablespoon olive oil
1/2 teaspoon red pepper flakes
10 tortillas
Queso fresco crumbles, garnish
Cilantro, garnish
salt and pepper to taste
for the harissa pico de gallo:
1/2 white onion, diced
2 tablespoons cilantro, diced
3 cups grape tomatoes, sliced in half
1/2 jalapeno, deseeded, diced (*may omit if to spicy)
1 lime, juiced
1 to 2 tablespoons Mina Spicy Red Harissa (*more or less depending on spice level)
salt and pepper to taste
Directions:
for the tacos:
In a skillet preheated to medium-high heat, add olive oil. Add ground lamb and using a fork break up the meat. Add the red pepper flakes, salt & pepper. Cook until no longer pink. Remove from skillet and start forming your taco. Place ground lamb in the tortilla shell. Top with queso fresco, harissa pico de gallo, and cilantro. Serve immediately.
for the harissa pico de gallo:
Mix all ingredients in a large bowl. Cover the bowl with plastic wrap and place in fridge. Let the flavors combine for at least 30 minutes.
All images and text ©