foodie fridays: chorizo and tater tot stuffed poblanos with chipotle cream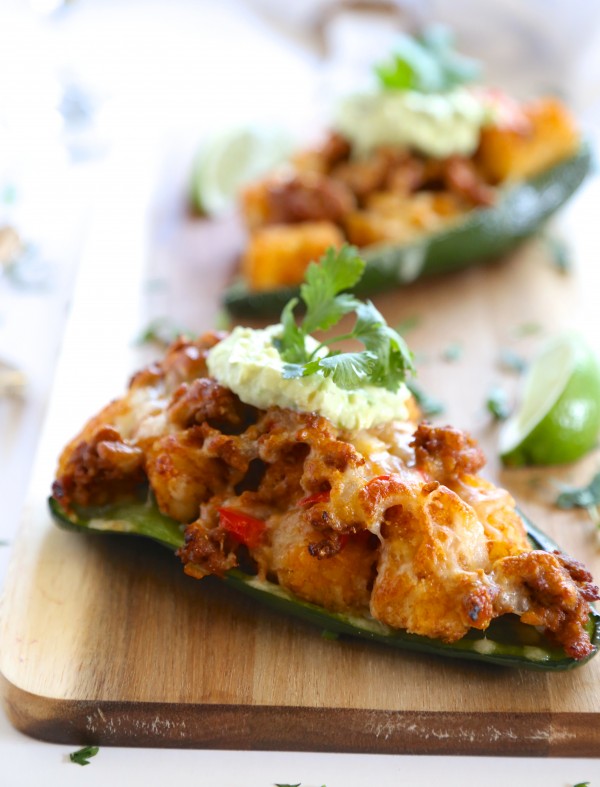 Some may say I have a problem.
I reward myself…with food. Not all the time, but easily 86% of the time.
I think most folks do. It's only natural. The question is, what is your go-to reward food? Ice cream? Cookies? Red wine? There is no wrong or right answer. Well, unless you curl up with a big bowl of salad at the end of the workweek and say, "I've been waiting all week for this salad." Then I may have to cut you loose. Kidding! Maybe.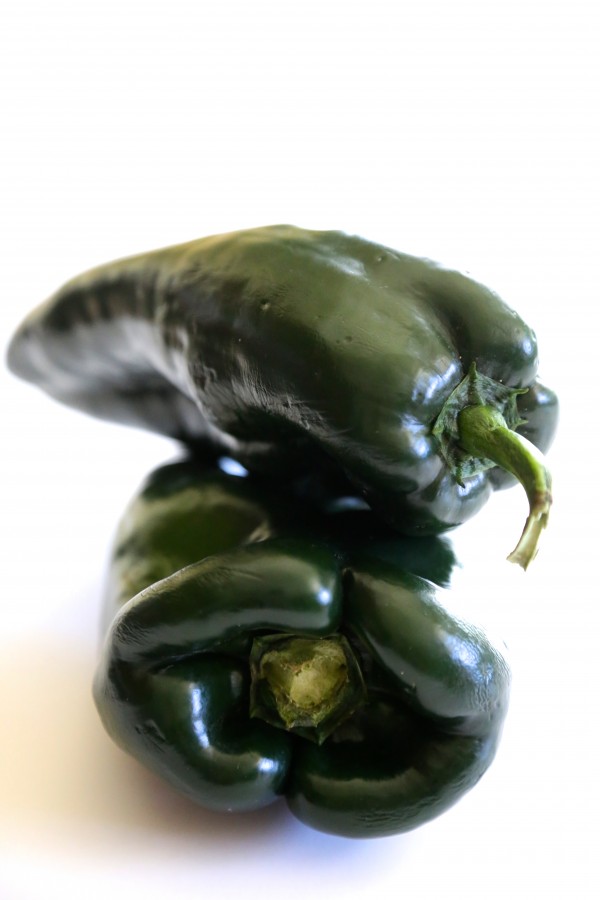 My go-to reward food is always some form of savory concoction. Oh, how I wish I could join the sweet-treat circle of love. I would love to frolic down to the local ice cream parlor and get a suicide cup filled with assorted flavors. But let me ask you, why isn't there a nacho parlor? Or a tater tot dispensary? It's not too much ask.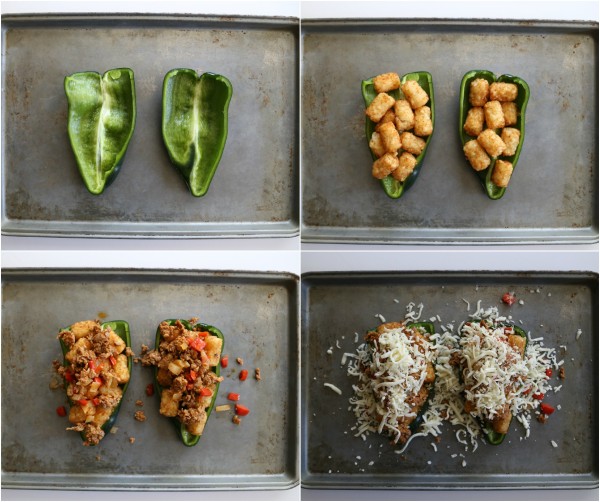 So, until that day happens, I will have to take matters into my own mitts. Keeping with the spicy, Cinco de Mayo flavors I've got going on this week, I thought stuffing poblano peppers with tater tots and chorizo was the best reward to the end of the week. Am I right? Pour myself a margarita and my weekend just became an 11/10 situation.
Salud!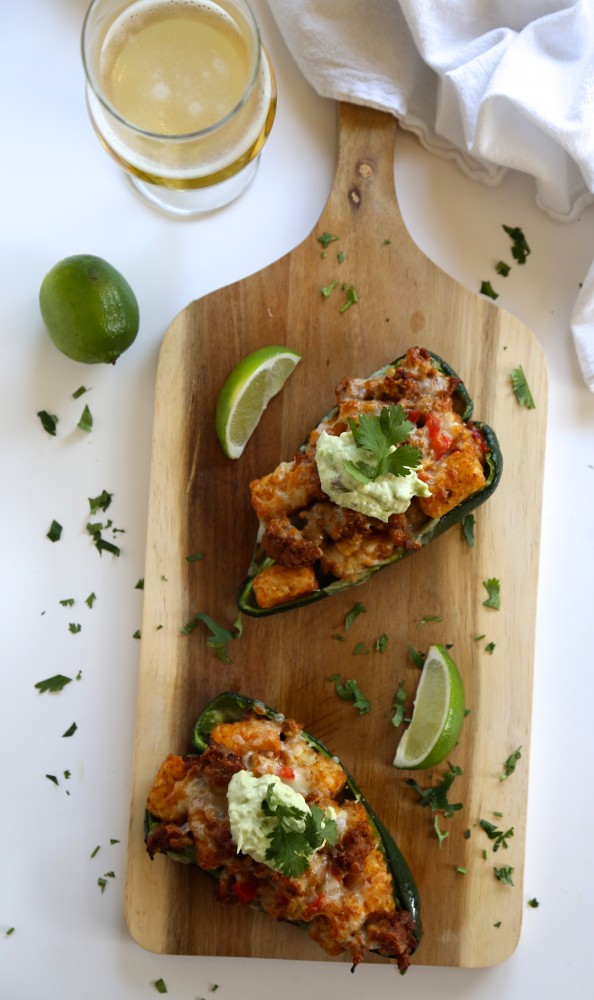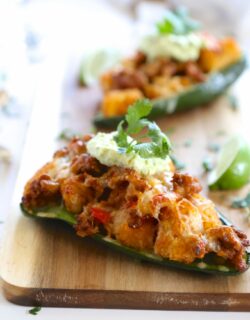 Chorizo and Tater Tot Stuffed Poblanos with Chipotle Cream
Ingredients:
for the poblanos:
4 poblano peppers, sliced lengthwise, (seeds discarded)
1/2 bag favorite frozen tater tots, cooked according to package directions
1 tablespoon olive oil
1/2 pound ground chorizo
1/2 yellow small onion, diced
1/2 green pepper, diced
1/2 red pepper, diced
2 1/2 cups Monterrey jack cheese, shredded
Cilantro, garnish
Salt and pepper to taste
for the chipotle cream:
1 cup sour cream
1 tablespoon chipotle in adobo sauce
Directions:
for the poblanos:
Preheat oven to 400 degrees.
Place peppers on a baking sheet, skin side down and bake for 5 minutes to help soften. Remove from oven and set aside.
In a medium skillet preheated to medium-high heat, add the olive oil. Next, add the chorizo and begin to brown for a couple of minutes. Then add the onion, red pepper, green pepper, and salt & pepper. Cook for about 5 minutes until the chorizo has cooked through and the vegetables have softened.
Next, take about 4 to 5 tater tots and nestle them inside the poblano peppers. Spoon some of the chorizo mixture over the top. Sprinkle tops with cheese...I always add a lot! Bake for about 15 to 20 minutes or until golden brown. Serve with chipotle cream drizzled on top and cilantro.
for the chipotle cream:
Mix together sour cream and adobo sauce. Set in fridge for at least 30 minutes or until flavors have combined.
All images and text ©