jalapeno mango-peach freezes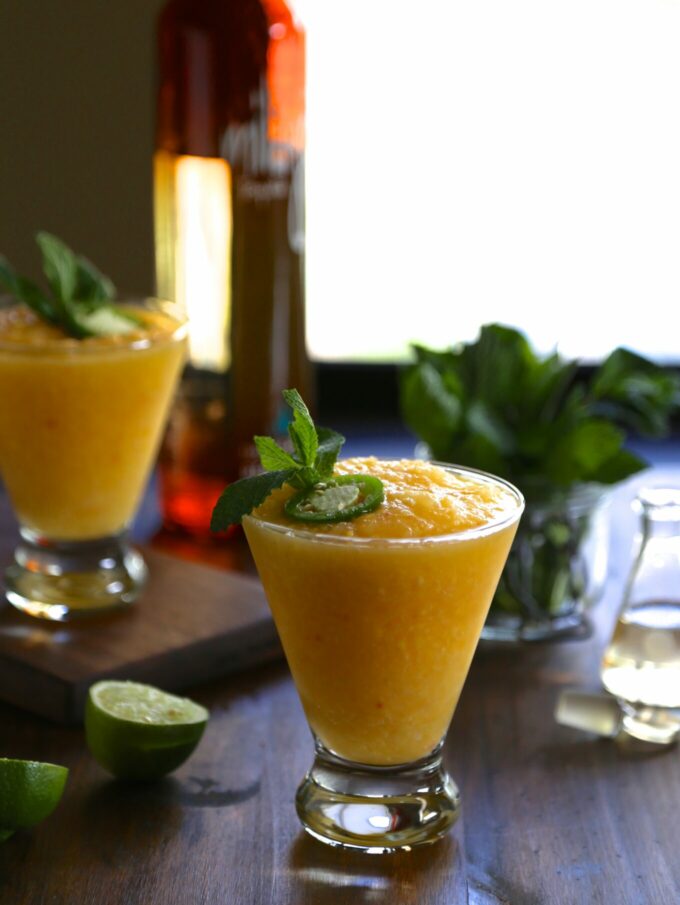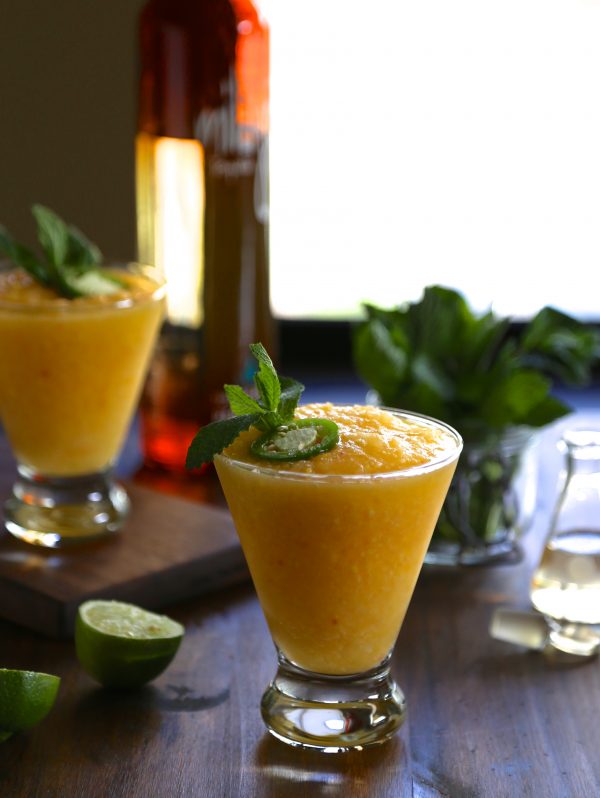 Perfect timing.
Cinco de Mayo that is.
It's Monday, and I don't know about you, but any excuse to celebrate and make the beginning of the week more tolerable, I am two fingers waaaaaaaay in. Which is why I figured we could all use some giggle juice this morning. Or a stack of these tres leches french toast. There are no wrong answers on Cinco de Mayo.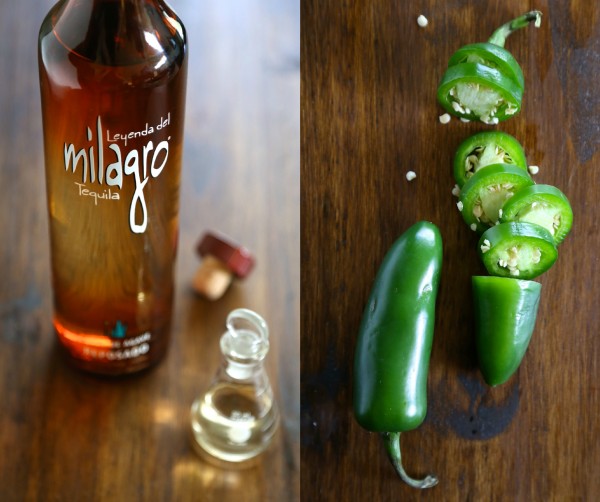 I haven't made a frozen drink since the movie, Encino Man came out about like a bazillion years ago. Remember that movie staring Brendan Fraser and Pauly Shore? One of my favorite scenes in the movie is when Pauly Shore is at the Seven Eleven and he puts his head under the slushy machine and says, "wheezing the juice." Classic Pauly Shore. Whatever happened to him anyways?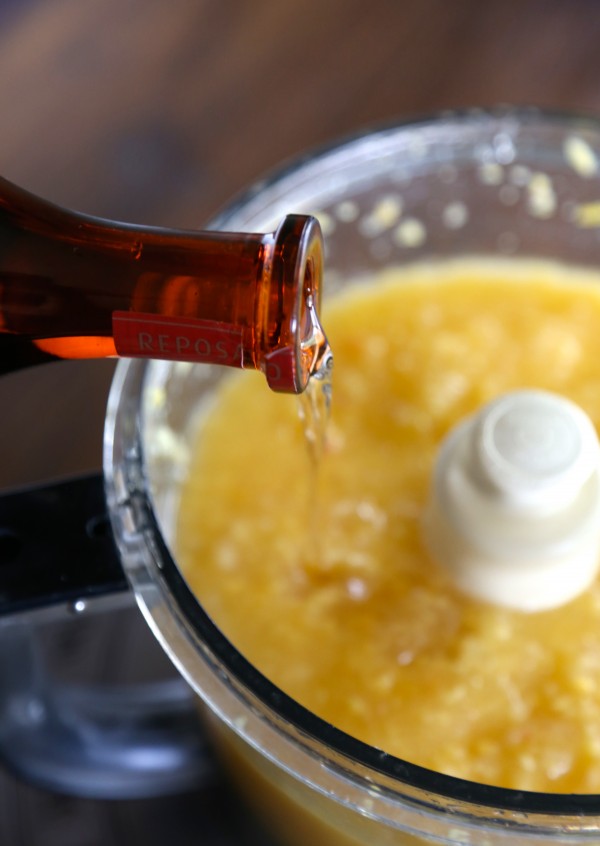 Since it's Cinco de Mayo, you can either sip or wheez your freeze. I am kind of smitten with this version of a frozen margarita because it doesn't have all the sugar. It's clean, fruity, slightly spicy, but full of sass.
So, pour yourself a glass…..errrr maybe two, and cheers to giggle juice Monday!
Happy Cinco de Mayo!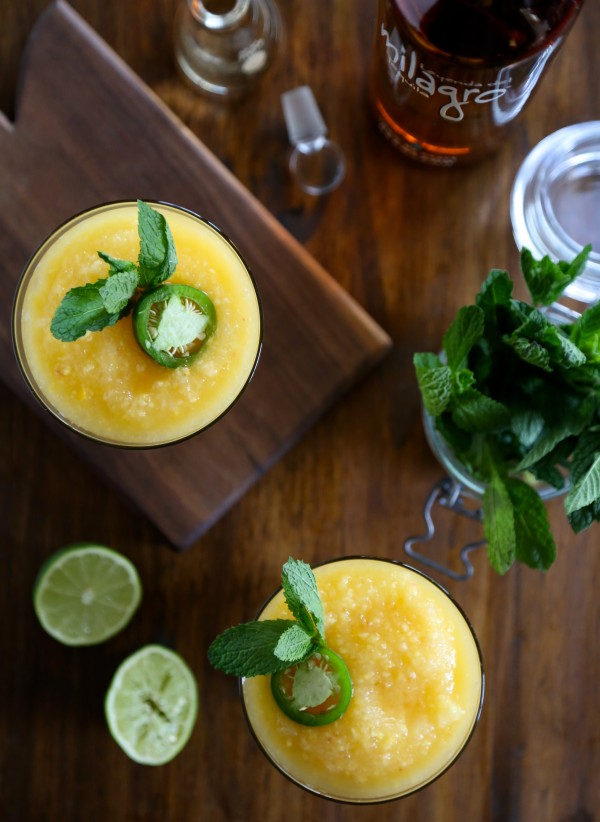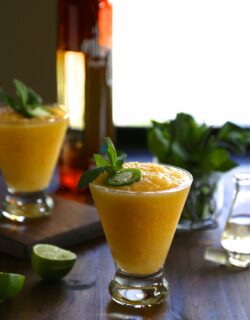 Jalapeno Mango-Peach Freezes
Ingredients:
1/2 cup frozen peaches
1/2 cup frozen mango
1/2 cup frozen lemonade concentrate
3/4 cup tequila
4 cups cubed ice
squeeze of lime
2 jalapenos, sliced rounds
Directions:
Put all ingredients into a blender, excpet the jalapeno. Blend until desired consistency. Pour into glasses and garnish with jalapeno rounds! Serve immediately!
adapted from Rachel Ray magazine
All images and text ©