foodie fridays: dark chocolate chip pancake skillet with kahula whipped cream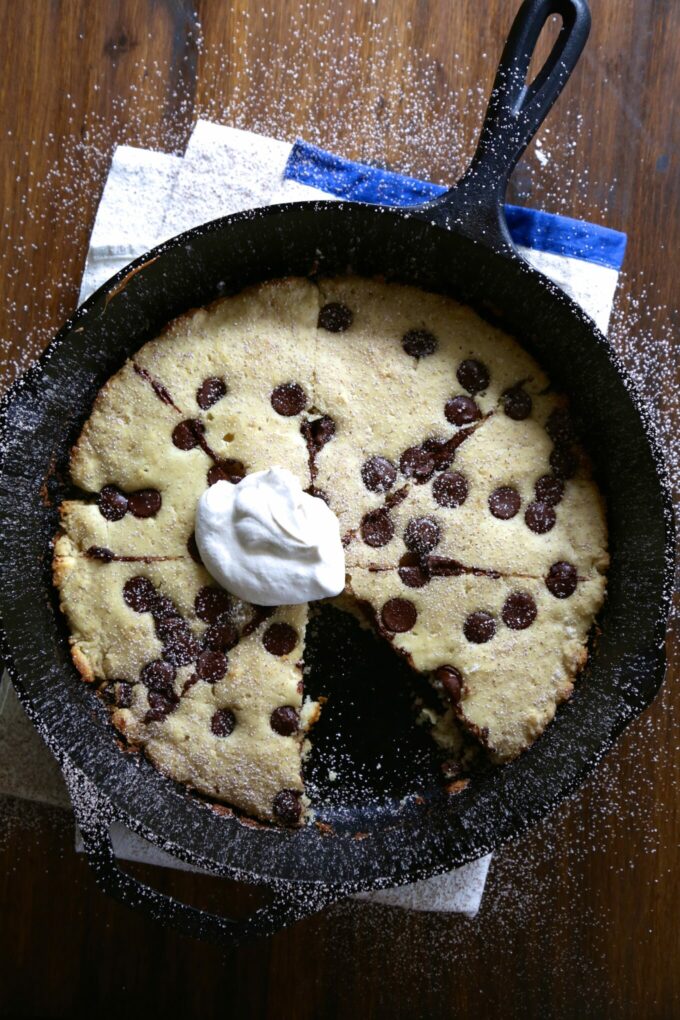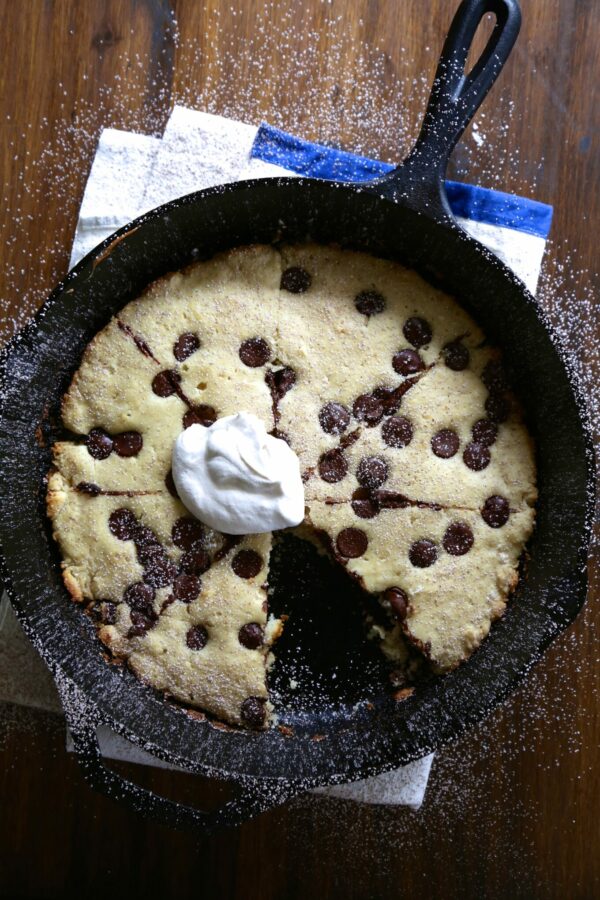 Forget everything you know.
About the classic pancake that is.
Forget measuring out perfectly portioned pancake batter into a hot skillet. Forget about over crowding the skillet with said batter. Forget about waiting patiently for the little bubbles to appear so you can flip the darn pancake. Forget about the possibility of the pancake not fully flipping over and increasing your blood pressure. And forget out about having to keep the pancakes warm and then repeating said process.
I need a mimosa just thinking about all of those steps!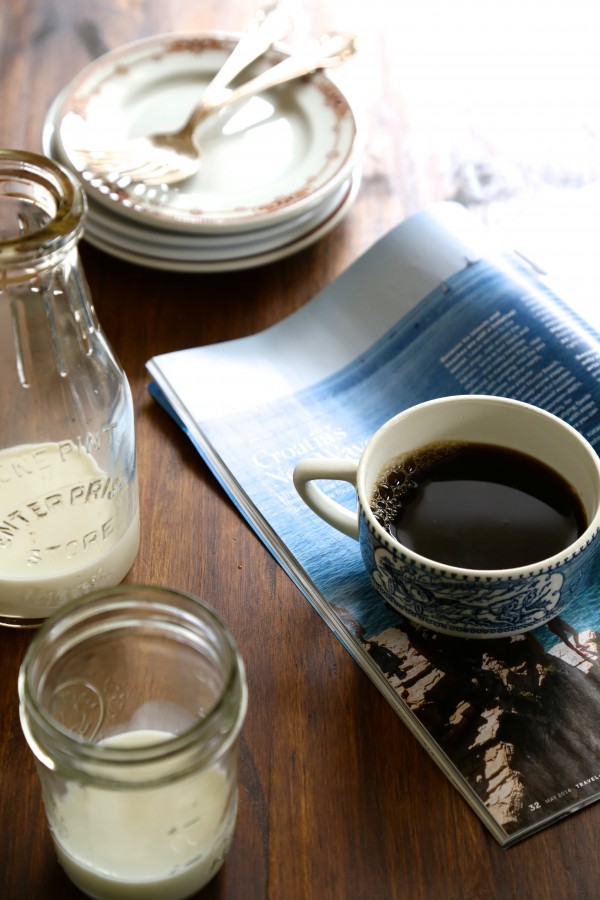 Instead, why not uncomplicate the flapjack-making process? Make one giant pancake in a skillet! Don't get me wrong, I full on appreciate the Saturday morning dad-making-pancakes-in-his-pj's tradition. I'm not saying 86 that nostalgia one bit.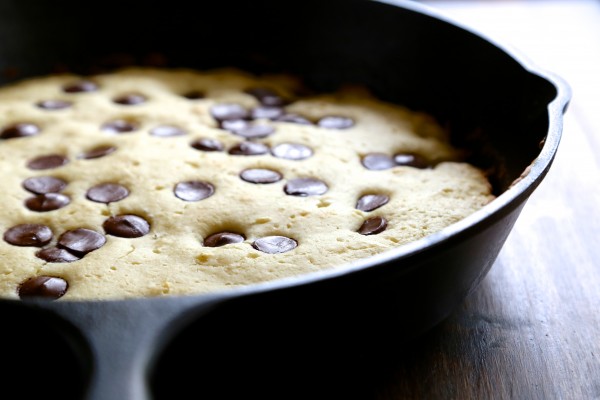 What I am saying, sometimes, if you need a pancake on a Monday and you're already 13 minutes behind schedule with rollers still in your hair and the coffee machine just broke, the one skillet pancake will be your best friend. All you do is mix, pour, bake, and top. Plop a big skillet on the table and let the breakfast feasting begin.
Oh, the best part, add whatever flavors you like. For this version, I added chocolate chips and topped it with some Kahula whipped cream because I will likely being serving this brunch style at our household. Giggle juice in pancakes? Totes yes.
Now, pass me a fork.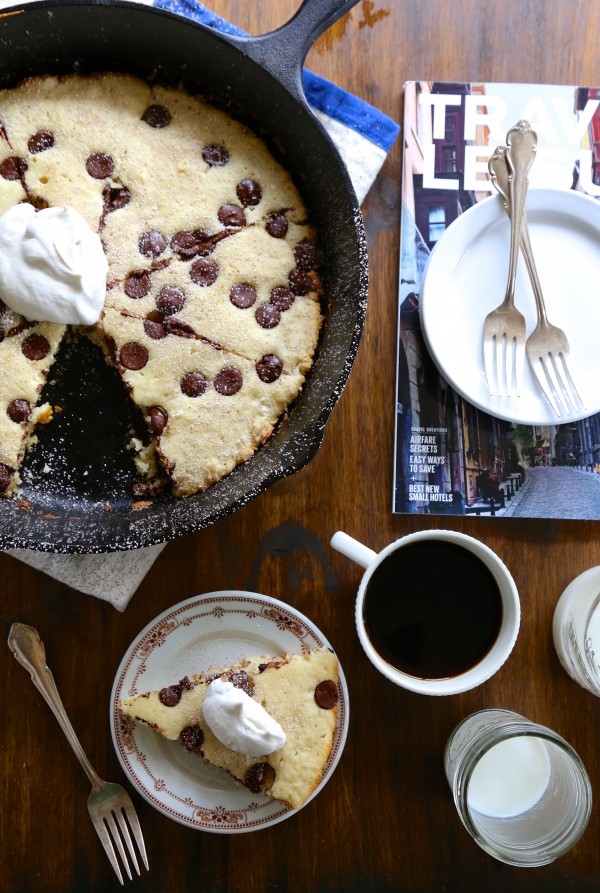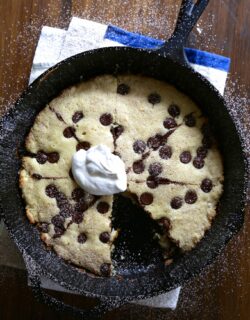 Dark Chocolate Chip Pancake Skillet with Kahula Whipped Cream
Ingredients:
for the pancake skillet:
1 cup all-purpose flour
3 tablespoons granulated sugar
1 1/2 teaspoons baking powder
1/2 teaspoon kosher salt
3/4 cup whole milk
1 large egg
2 tablespoons unsalted butter (melted) + 1 tablespoon to melt in pan
1 cup dark chocolate chips
Confectioners sugar, garnish
for the Kahula whipped cream:
1 1/2 cups whipping cream
1 tablespoon granulated sugar
1 to 2 teaspoons Kahula
Directions:
for the pancake skillet:
Preheat oven to 375 degrees. Place a case iron skillet into the oven and let it preheat for about 5 minutes. Meanwhile, whisk together flour, granulated sugar, baking powder, salt, milk, egg, and two tablespoons of melted butter. Remove skillet from oven, add one tablespoon butter to the pan, then add the batter and spread evenly with a spatula. Place chocolate chips on top. Bake in the oven for about 20 to 25 minutes or until golden brown. Cool slightly before dusting with confectioners sugar and dollop Kahula whipped cream on top.
for the Kahula whipped cream:
In a mixer fitted with a whisk attachment, whisk whipping cream, sugar, and Kahula until soft peaks form.
pancake skillet barely adapted from Martha Stewart
All images and text ©