foodie fridays: sugar-crusted ginger cookies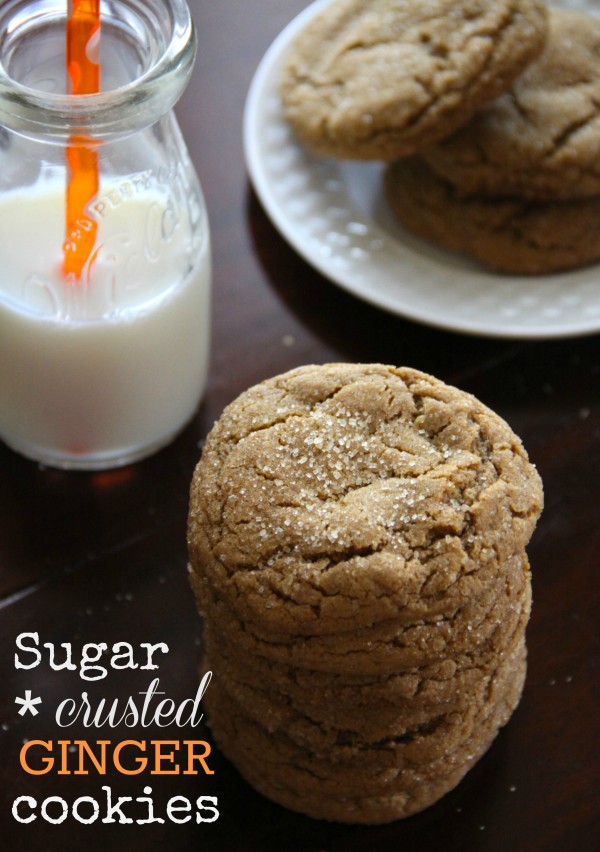 Did you know…
– Molasses can be used as the base material for fermentation into rum?
– Molasses is commonly used in dark brewed beverages like stout and heavy dark ales?
– Black strap molasses may also be used as an iron supplement?
- That melaco is the Portuguese word for molasses and that mel in Latin means honey? (source)
Crazy, right?
I had no idea that molasses was so useful. Who would of thunk?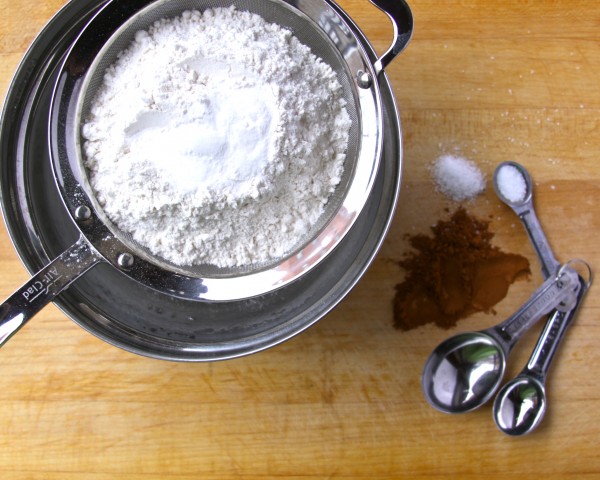 Sadly, we won't be fermenting our own alcohol today. Rats. That's for another time and post. Promise.
But the next best thing to make besides alcohol, is COOKIES! Not just any cookies, cookies with molasses. Ahhhhh…..yeahhhh. We like to party here on CGM, no doubt.
You can buy molasses at your local liquor store. JK. I picked a bottle up at the grocery store the other day. It's kind of hidden with the maple syrups, so just look for the picture with the rabbit wearing a tuxedo because that's normal. What do rabbits and molasses have to do with each other? Sigh, we may never know so just go with it.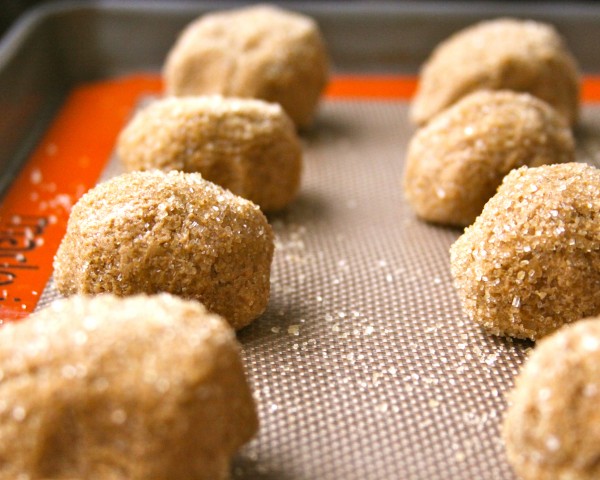 But seriously, the molasses in these cookies is divine. There's nothing like T-H-I-C-K syrup mixed with big crystals of brown sugar, cinnamon, ginger, and ground cloves to get any fall parted started.
Am I right?
Right.
Now, if you'll excuse me, I am off to brush up on my Portuguese and beer-making skills.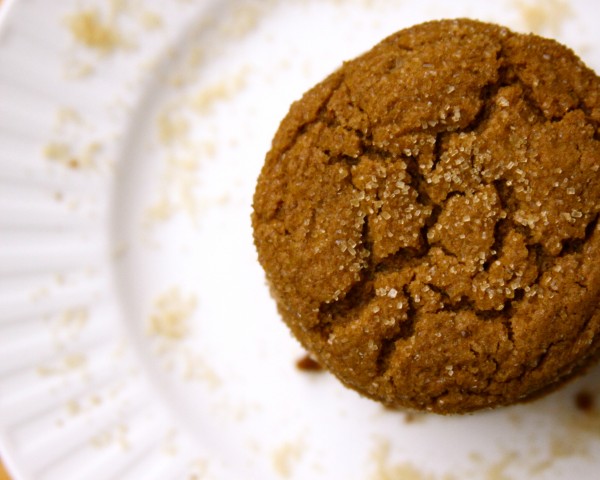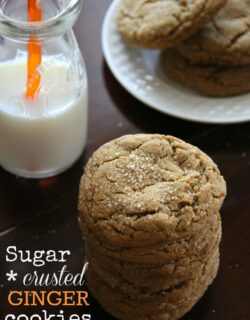 Sugar-Crusted Ginger Cookies
Ingredients:
2 1/4 cup all-purpose flour
2 teaspoons baking soda
1/4 teaspoon salt
1 teaspoon ground cinnamon
1 teaspoon ground ginger
1/2 teaspoon ground cloves
1 1/2 sticks unsalted butter, room temperature
1 cup light brown sugar
1 large egg, room temperature
1/4 cup molasses
1/2 cup Sugar in the Raw
Directions:
Preheat oven to 350 degrees. Line two baking sheets with either parchment paper or a slipmat.
In a medium bowl, mix flour, baking soda, and salt. In mixer with a paddle attachment, beat together medium butter, brown sugar and spices. Add egg and molasses. Then add flour mixture in thirds. Put sugar in the raw into a small bowl and roll out 2 tablespoons of dough and toss the ball into the sugar. Place finished cookie ball on baking sheet about 2 inches apart.
Bake cookies for 12-14 minutes. Cool cookies on a baking sheet or cookie rack for 5 minutes. Devour!
adapted from Joy the Baker
All images and text ©