french onion zoodle bake
French Onion Zoodle Bake has all the flavors of the classic French soup, but with a healthy, hearty twist!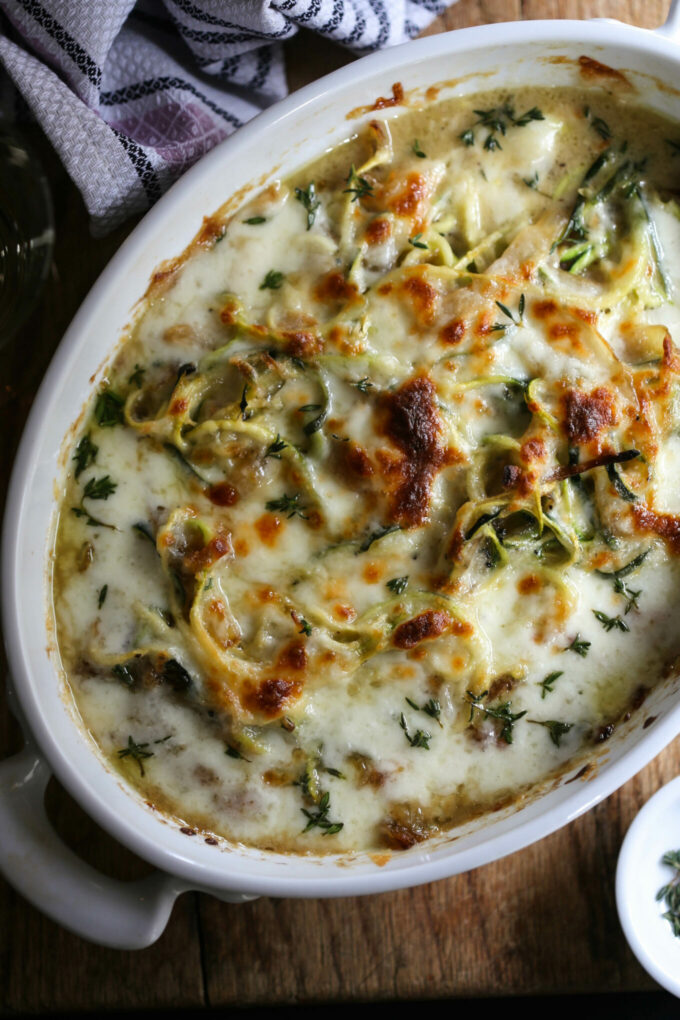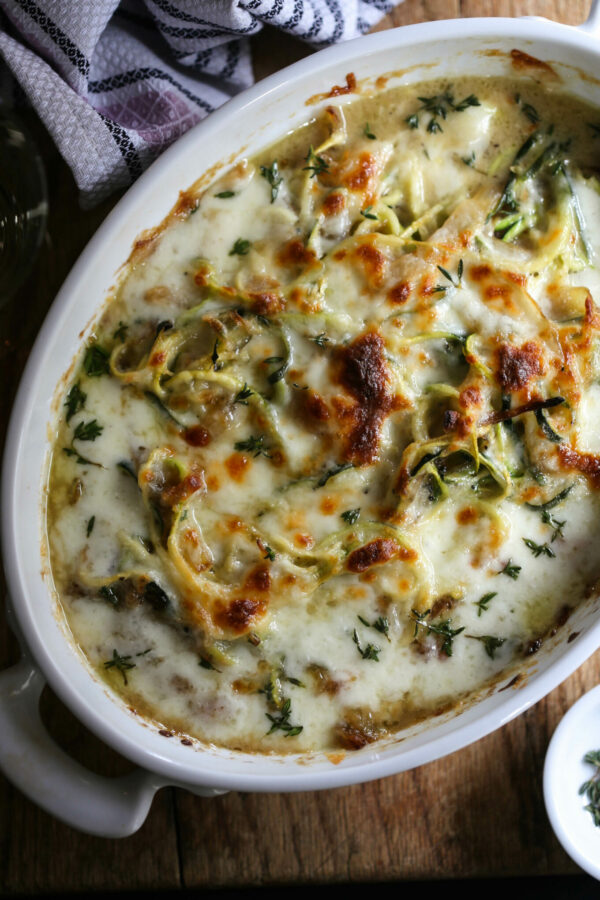 Well, February flew by like a fart in the wind.
Am I right?
Even with the whole Leap Year day addition……..ya, know what? I just realized today is actually Leap Year Day. Can we talk about this for 2.2 seconds? What is the actual reason for Leap Year besides the fact that it happens every fourth year? Did someone loose a calendar bet back when the Mayans were around? Did you really want to talk about historical calendar factoids on a Monday morning? How about I ask you another question?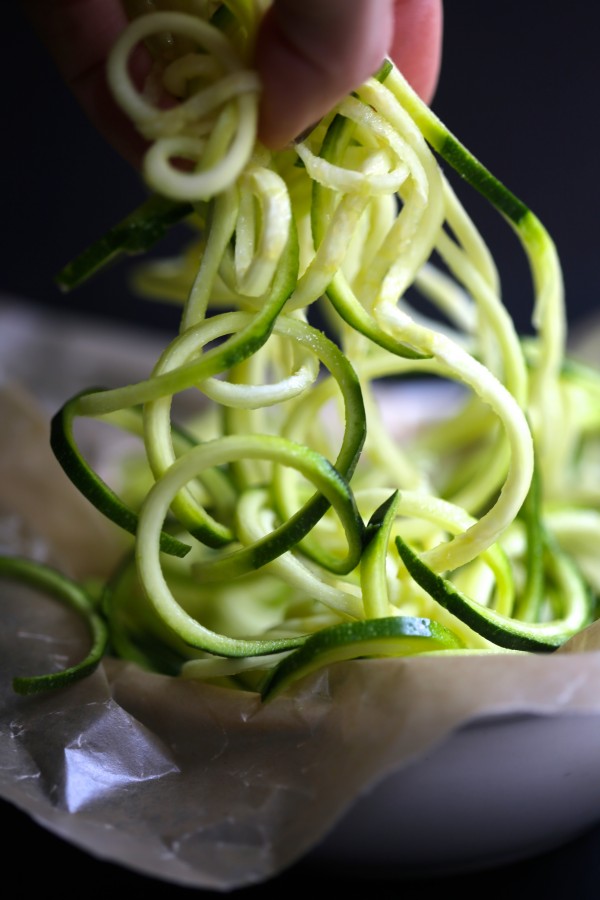 Anyway, if you have a bit of Leap Year Day knowledge in your ol' head, drop me a comment below. I want to know. In the meantime, let's talk zoodles. 2016 has turned out to be the year of the zoodle. You can't walk down a grocery aisle without seeing signs for zoodled sweet potatoes, turnips, parsnips, peppers, and zucchini.
I think it's great that people are finding vegetables to be more interactive because I do believe in balance. Now, if we could only zoodle some fried chicken. Just kidding. Maybe. But speaking of balance, this French Onion Zoodle Bake is the perfect ying and yang when it comes to comfort-healthy food. I adore, in fact crave French onion soup. It's my second favorite soup with tomato being the first in case you were dying to know.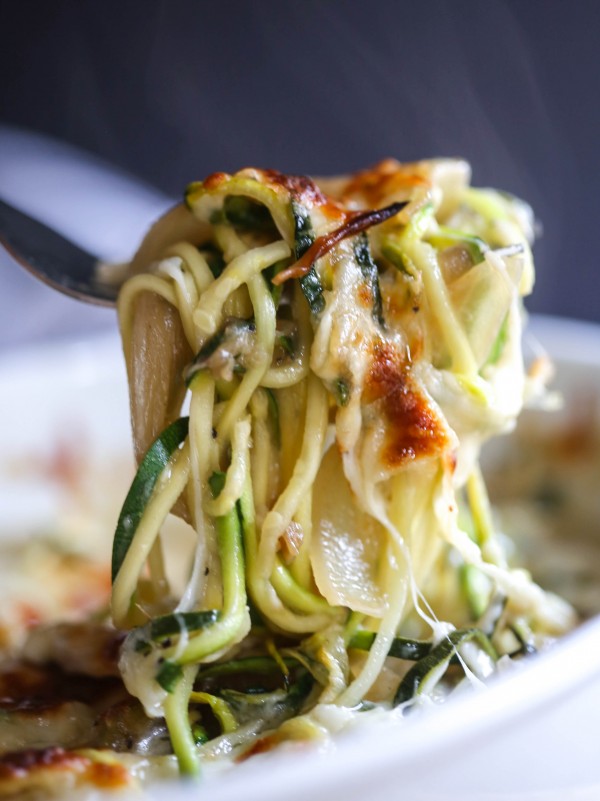 I thought by incorporating the flavors of French onion soup into a pasta bake, but subbing said pasta for zoodles would be a complete life win-win. Phew. Did you get all of that? Here, let me scoop you a serving before you "LEAP" into the bowl.
Too much?
Send help.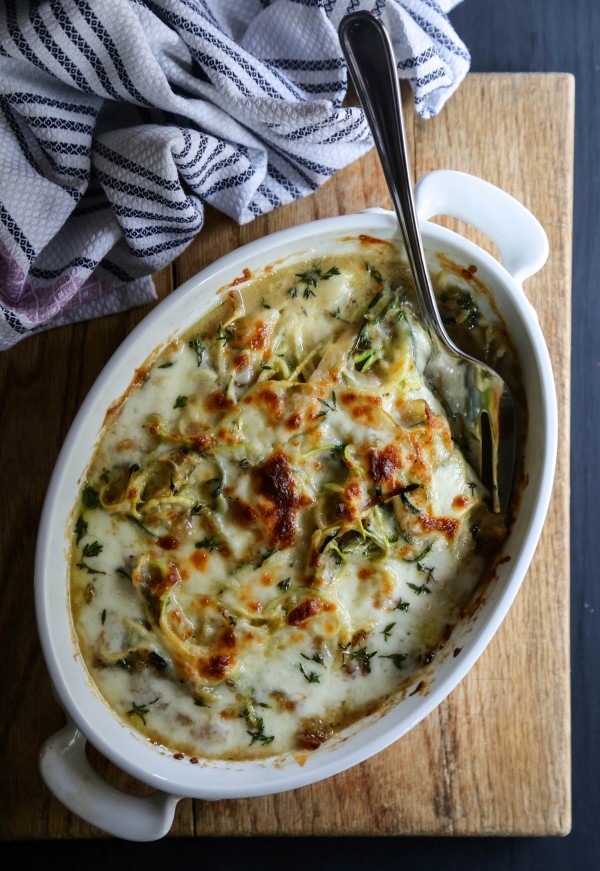 French Onion Zoodle Bake
Ingredients:
2 1/2 cups zucchini noodles (or two medium sized zucchinis)
1 small yellow onion, sliced thinly
1 teaspoon granulated sugar
1 teaspoon fresh thyme, chopped (+ more for garnish)
2 tablespoons unsalted butter
1/4 cup beef broth
2 teaspoons Worcestershire sauce
1 cup fontina cheese, grated
salt and pepper to taste
Directions:
Preheat oven to 400 degrees.
In a skillet preheated to medium heat, melt butter. Place onion into skillet and cook for a few minutes. Add salt, pepper, sugar, Worcestershire sauce, and thyme. Stir and cook for another couple of minutes. Add beef broth and cook until onions are golden brown about 12 minutes. Make sure to stir occasionally to keep the onions from burning.
Next, spray an 5 X 8 baking dish with non-stick cooking spray. In a large bowl combine zucchini noodles and French onion mixture. Pour the French onion zoodle mixture into the dish and garnish top with Fontina cheese. Place in the oven and bake for about 20 to 25 minutes or until golden brown. Remove from oven and cool slighlty before serving. Garnish with fresh thyme if desired. Also, there is a probability that liquid from the zucchini will appear. If so, just drain it off carefully with a spoon before serving. Enjoy!
All images and text ©