it's a climbing grier mountain makeover!
WELCOME, friends!
Or, should I say, welcome to the new and improved Climbing Grier Mountain (CGM)!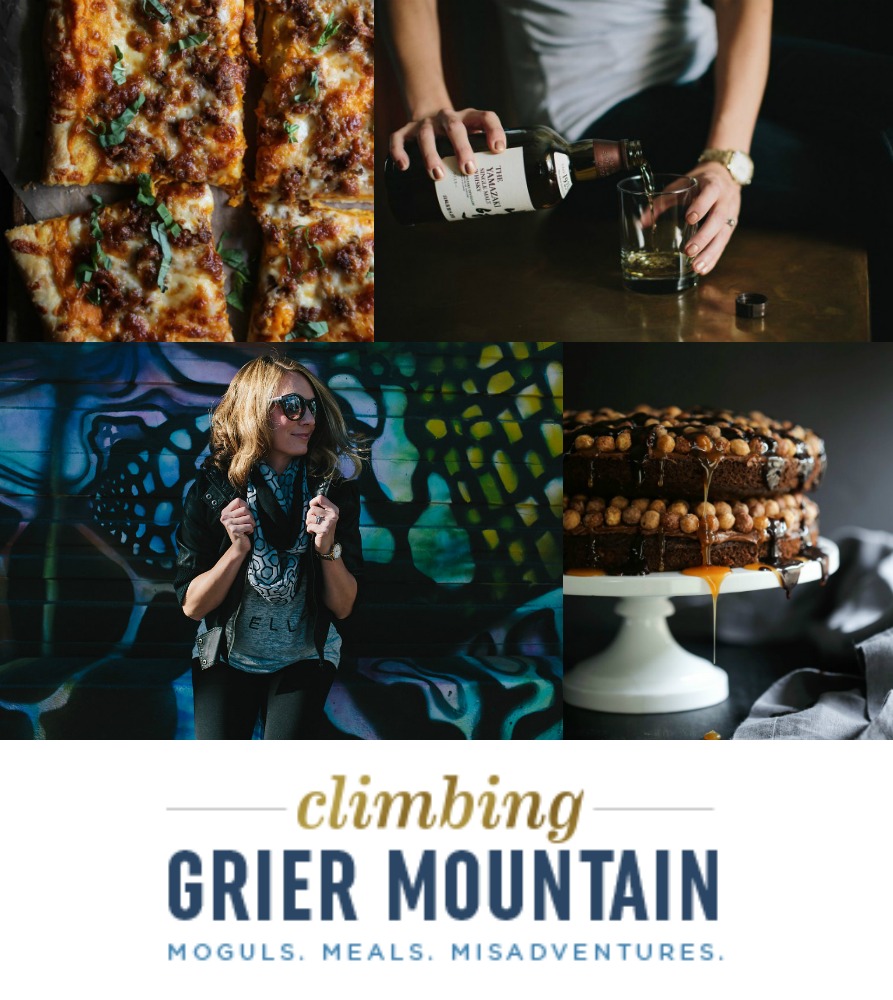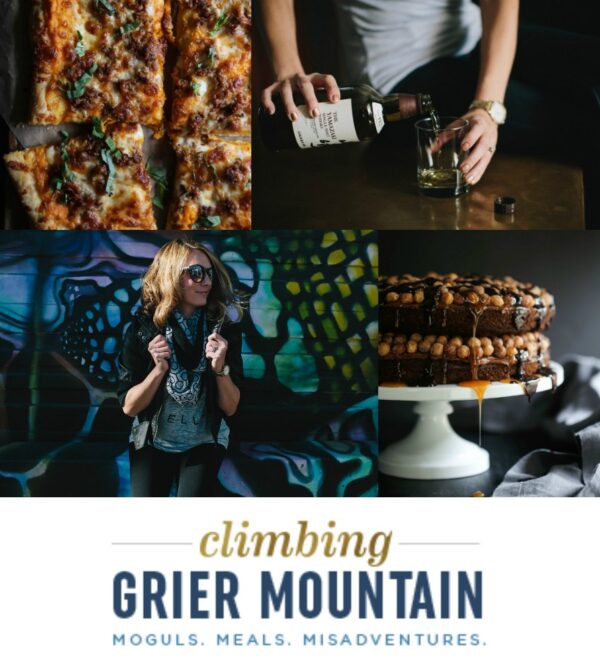 GAH! Doesn't CGM look smokin'?
Today has been a long time coming. The last time I updated this blog was back in 2012, which in blogging time might as well be an effing century ago.  At the time, I was transitioning from just a lifestyle to a more food focused blog. I was also figuring out food photography (which is still an ongoing process), learning about WordPress, social media engagement, and working with brands. I had no idea the world I was about to enter.
Fast forward to today and that girl back in 2012 has grown up. She's evolved, pushed, clawed, and swam through giant swells only to come out on the other side armed and ready for more. I didn't know it, but for over the past four years, I have been setting the stage. Figuring out what I do and don't like through more trial and error than I care to admit. But it was in those moments when CGM came to life. The real CGM was born.
So, with a new blog makeover, I want to re-introduce you to me and what CGM is all about. What you'll find here going forward is deep, emotional, drool-worthy, curiosity-inspired photography, recipes, and travel features. I am head over heels in love with food. My soul is happiest when I am day dreaming about the latest smash-up or ways to introduce pizza in a fun, a little bonkers, but delicious way. The hours pass so quickly when I am frolicking in a land of tater tots and juicy burgers with the occasional appearance of rabbit food. Life's about balance, right?
I want your experience here to be adventurous and playful. CGM is a place where you can get lost in imagination and where no thought or feeling is off limits. I want to push you to trust yourself and the journey that you are on- whether it's thinking about traveling to Tokyo or making a sweet potato bechamel sauce to put on a pizza pie. I want to spark your curiosity and make you feel inspired. Curiosity is my best friend and let me tell you, she's never let me down.
With that, this new makeover is about simplicity. I want CGM to be a place that's easy to navigate so you can spend more time daydreaming, feeding your curious soul, playing around, and getting inspired. I have organized my recipes in a more approachable and easy-to-find way. One of the best things I've added are searchable categories like seasonal, holiday dishes, diet, etc. to make what you need at your fingertips.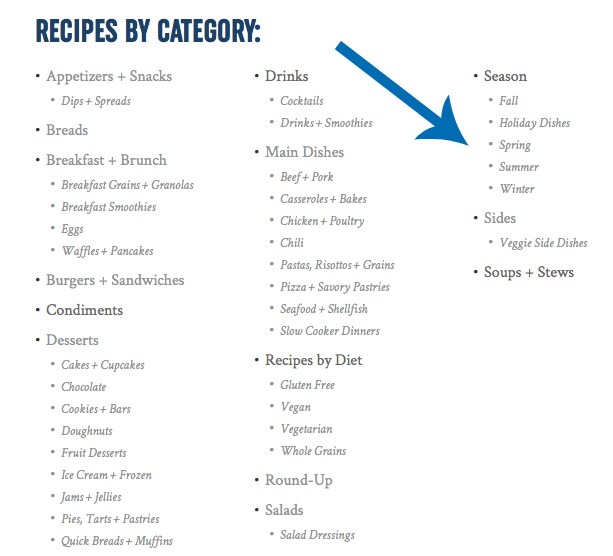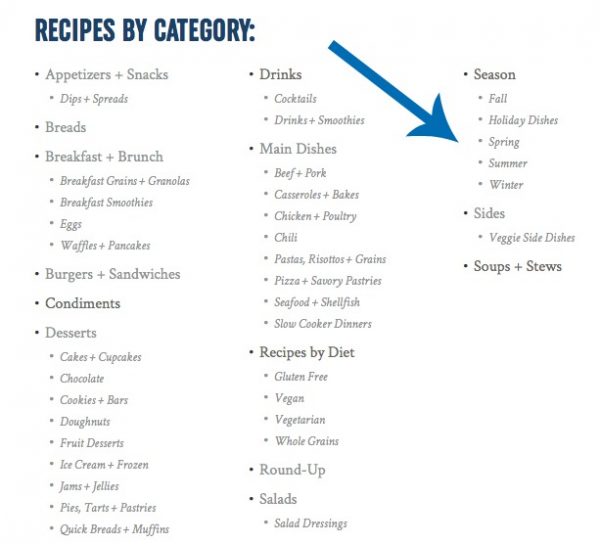 I have updated my About Lauren and FAQ page as well as added information about our restaurants! Did you know that we own and operate two restaurants in Manhattan, KS? If not, you've got to check it out!
Travel. This section is near and dear to my heart. I've said in my monthly newsletter (which if you aren't a part of you need to sign up) that this is my busiest travel year yet! If are looking for travel inspiration, whether domestic or international, I've got you covered! Traveling is a huge chunk of the soul here on CGM. Be on the lookout for more travel adventures!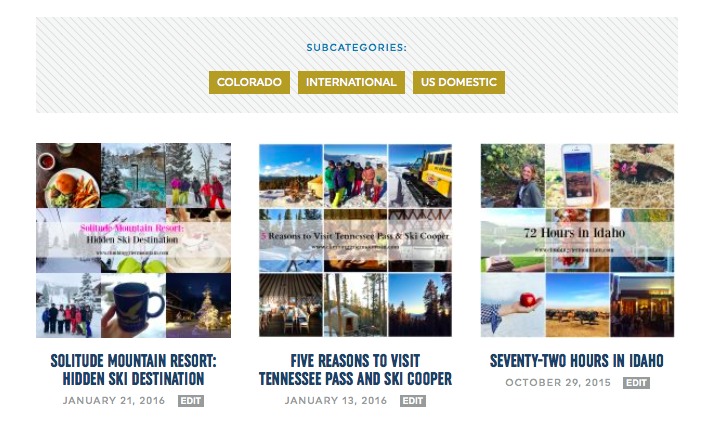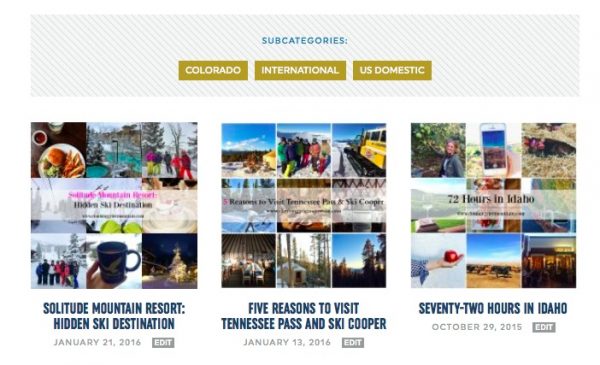 Last but not least, I have finally (FINALLY!) put together a free eCookbook of our 25 most requested fresh, flavorful, and adventurous recipes. All you have to do is sign-up to our email newsletter. Easy peasy!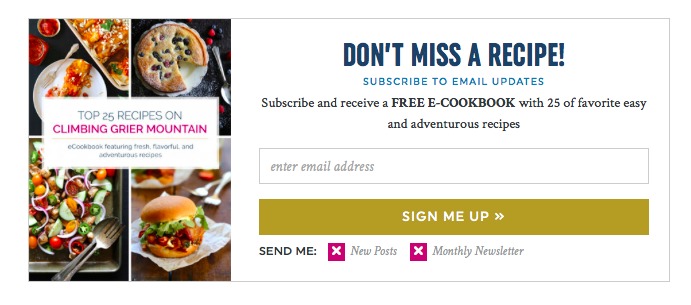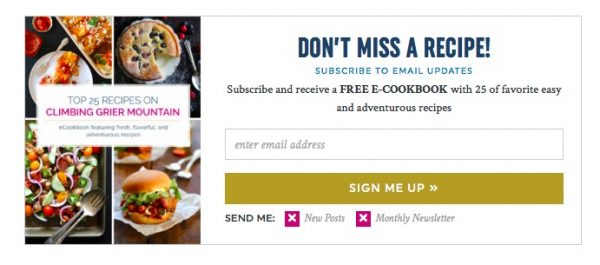 Anyway, I hope you enjoy the new look! I can't even begin to tell you how excited I am for this new journey, and I'm so thankful to each and every one of you for reading CGM day in and day out.
Also, a big thanks to Lindsay at Purr Design for making my vision come to life and to my wonderful family – Mom, Dad, Sarah, John, and hubby for being helpful guiding hands in this process. Much love to you all!
Now, let the adventure begin!