Po'Boy Wedge Salad
Po'Boy Wedge Salad is a delicious spin on the classic Southern sandwich! Made with juicy shrimp, and fresh lettuce, and topped with a zesty dressing.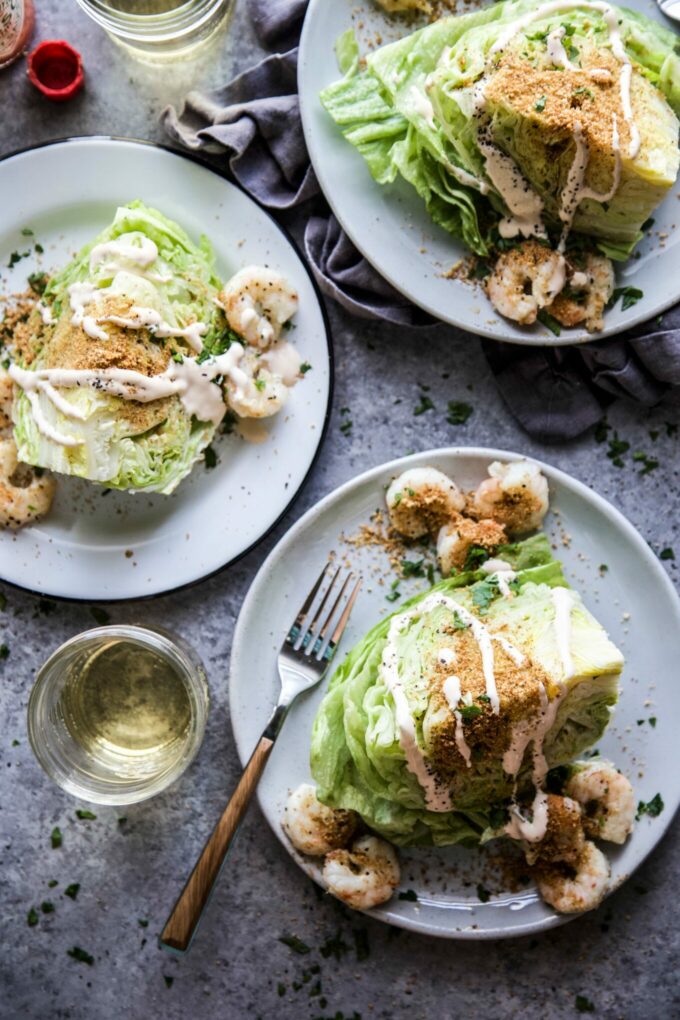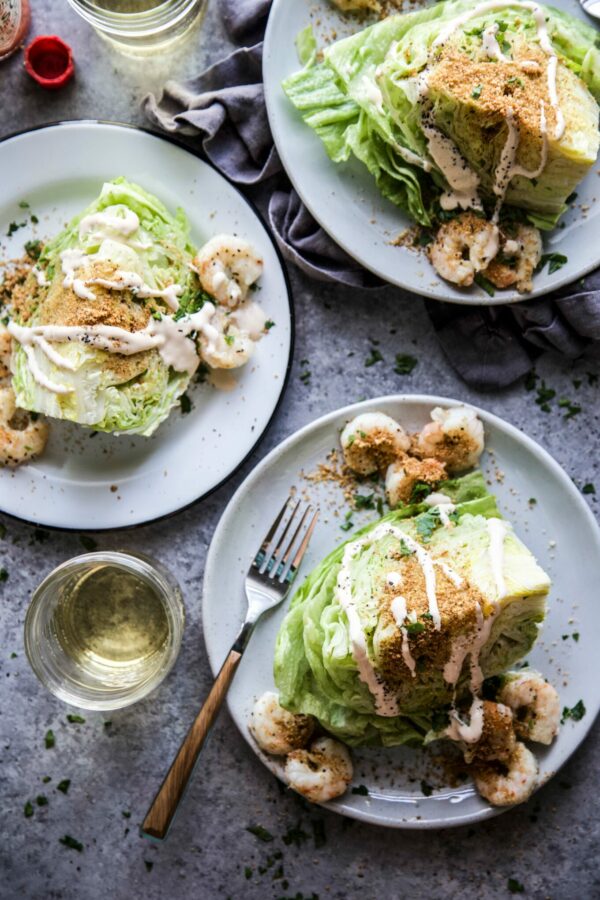 Alright Monday, let's do this.
How was your weekend? Or better yet….how did you celebrate your mama on Sunday?
As my first official Mother's Day it was a great day. I specifically requested that we not work on the house. I also wanted to take Charlie to the front range because homegirl had not been to the Rocky Mountains!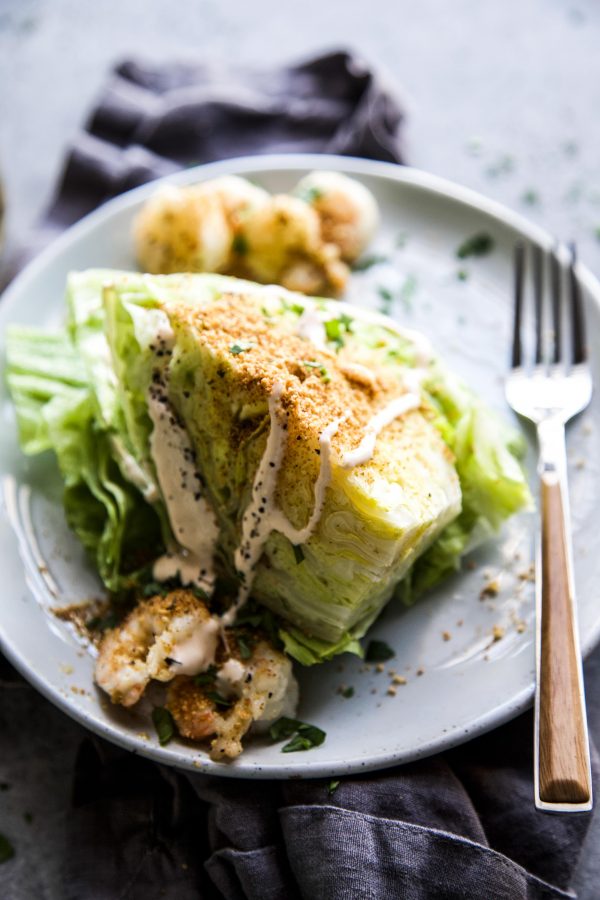 So we had brunch by the river and did a small hike to get some fresh air and came back home. I was also craving fried chicken and fries so we ordered out. The day was easy going and so much fun! Not going to lie I was honestly waiting for snow to arrive because Colorado is notorious for snow on Mother's Day. Thankfully it did not.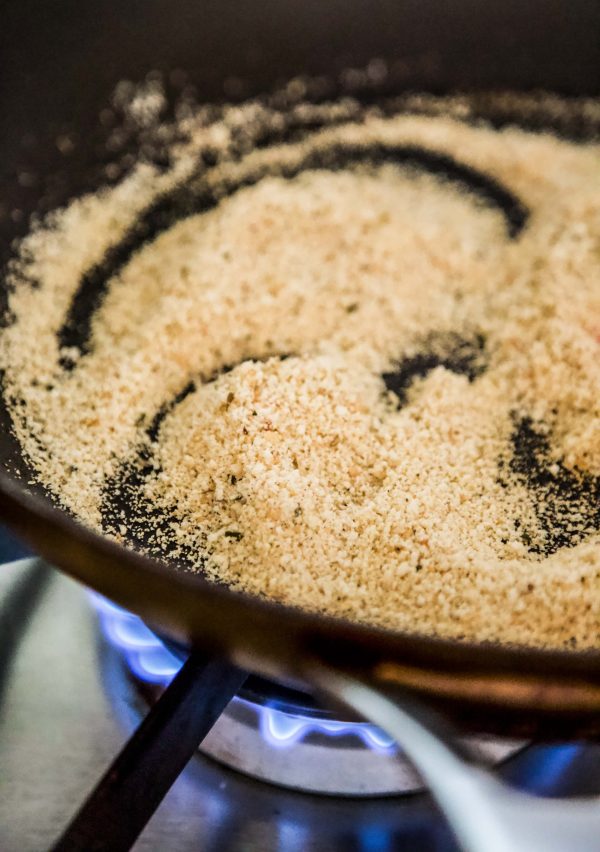 After a long weekend, I thought we might need something tasty, but healthy-ish. I am a sucker for a good po'boy sandwich. I just love Southern food and any chance I get to consume it, I will. This Po'Boy Wedge Salad is a lightened-up version of that said sandwich.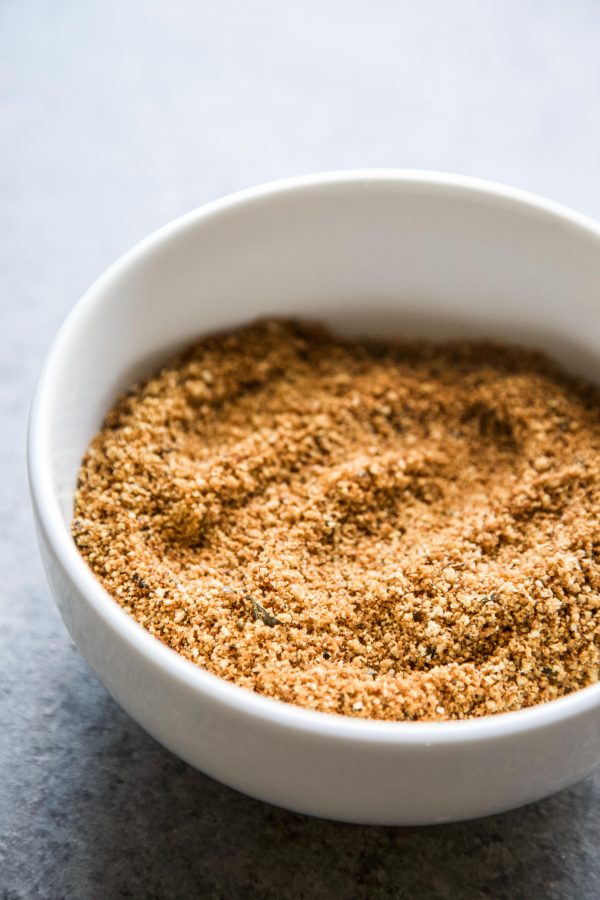 Wedges of iceberg lettuce. Put the stink-eye away for a second because I promise it's worth the purchase. Iceberg has it value in the veggie section. The wedges give this salad height and crunch which is perfect when you drizzle the tops with a zesty dressing.
OH! And don't forget the shrimp. The shrimp are not deep fried so you won't feel bad gobbling them up. Plus, if you're like me and hoarded frozen shrimp this is a great way to use them up!
More Southern-Inspired Recipes to Enjoy: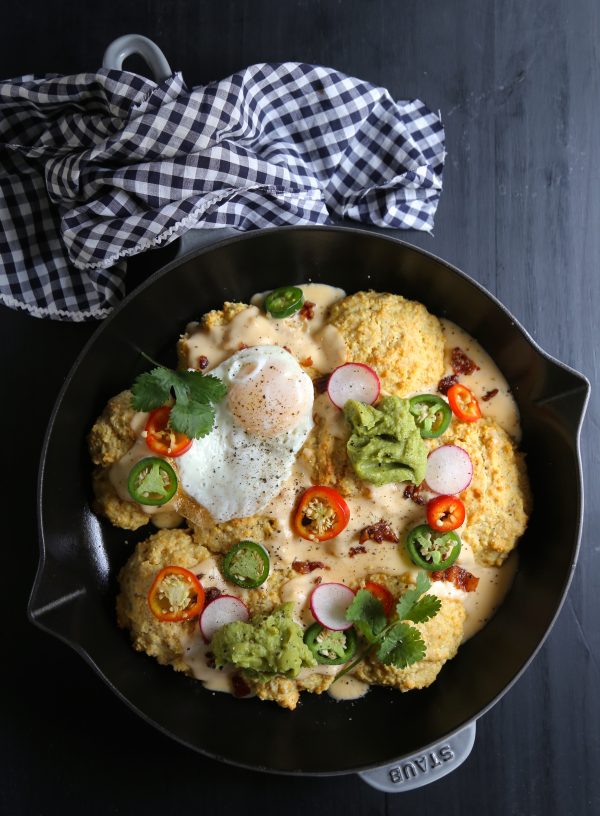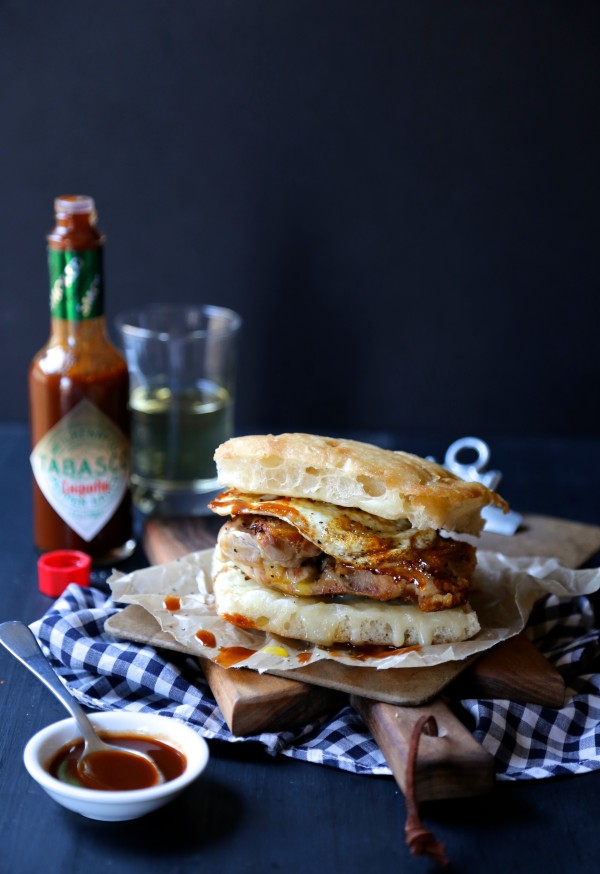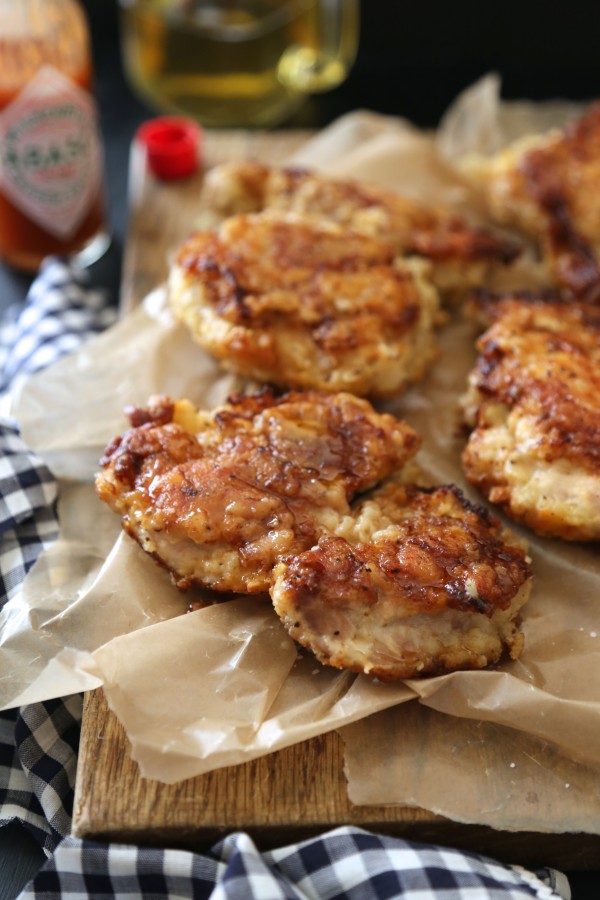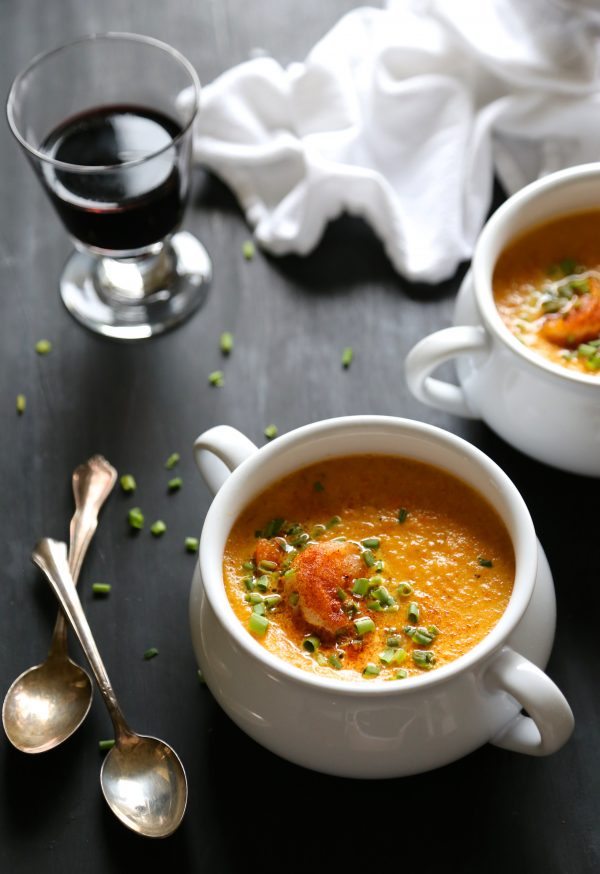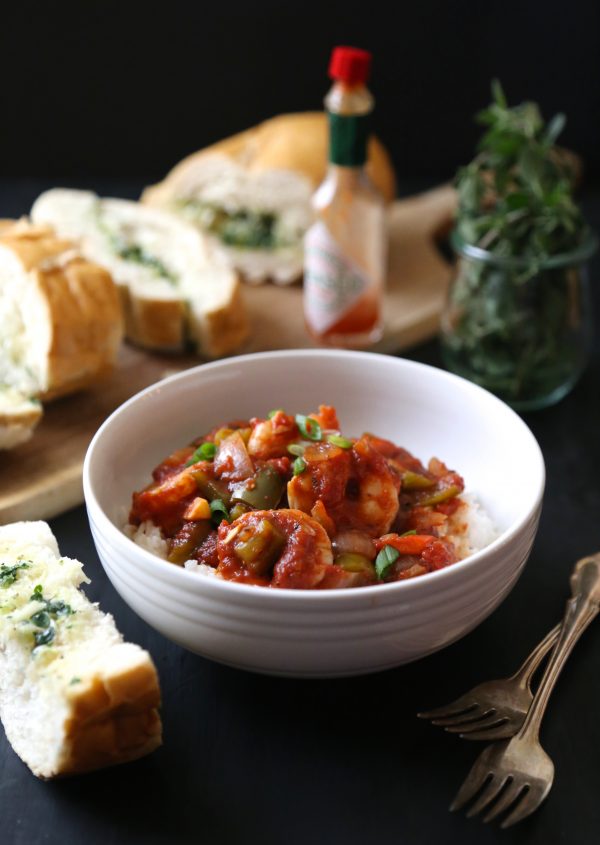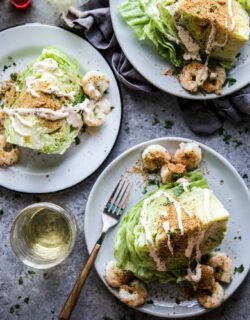 Po'Boy Wedge Salad
Ingredients:
1 tbsp olive oil
1 lb large shrimp, peeled and deveined
salt and pepper to taste
1 1/4 cups breadcrumbs
1/2 tsp Old Bay seasoning
1/2 cup mayonnaise
2 tbsp milk
4 tsp hot sauce (um, Tabasco!!)
l large head iceberg lettuce, cut into 4 wedges
fresh chopped parsley, for garnish
Directions:
Preheat a non-stick skillet to medium-high heat. Add the olive oil and shrimp, salt, and pepper. Cook the shrimp until pink and cooked through about 1 to 2 minutes per side. Remove the shrimp from the skillet and set aside.
In the same skillet as the shrimp add the breadcrumbs and Old Bay seasoning. Cook the breadcrumbs; stirring as to make sure it doesn't burn for a few minutes until golden brown. Remove from heat and pour into mixing bowl.
In small bowl combine mayonnaise, milk and hot sauce.
To serve: place a wedge on a plate. Top with shrimp, breadcrumbs, and dressing. Repeat process until all wedges have been dressed. Serve and enjoy!
All images and text ©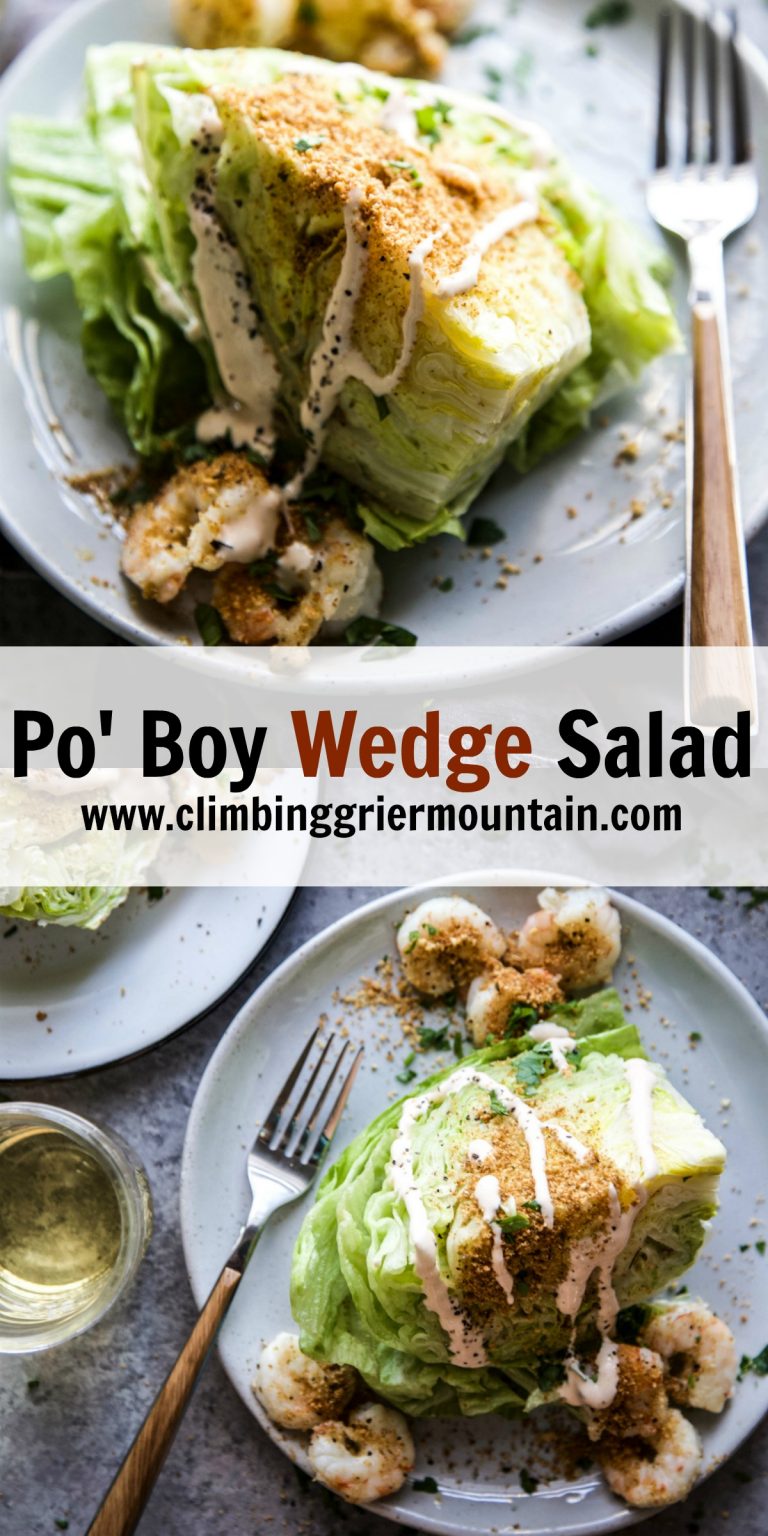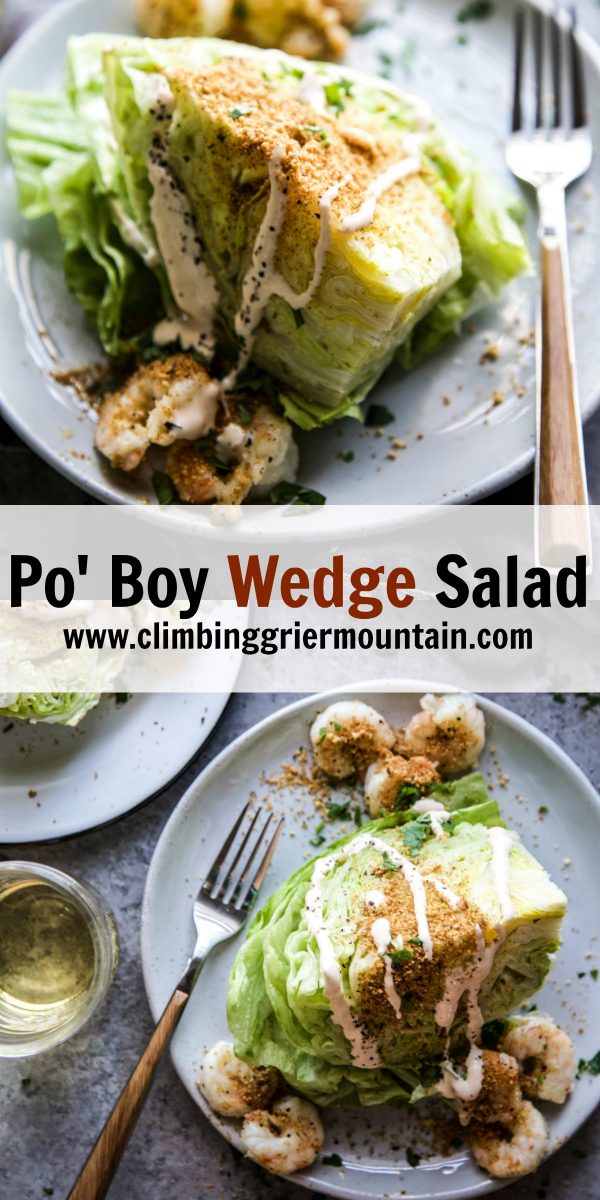 In summary, the Po'Boy Wedge Salad is a delightful fusion of flavors and textures, bringing the essence of New Orleans to your plate. Enjoy the delicious taste of this unique salad creation today.