Restaurants
Tucked in the rolling Flint Hills of Kansas lies the bustling burg of Manhattan, where tradition and family come first. Many folks who travel through the sunflower state are unaware of the hidden secrets, passion, and flavors that burst from, as the locals call it, The Little Apple. You'll always find folks who say hello as you stroll down the street.
Manhattan is the home of Kansas State University (KSU). Wading through the waters at Pillsbury Crossing is a popular past time and a fresh pint is always on tap in Aggieville. However, it's downtown on Poyntz Avenue where you'll feel the heartbeat of this charming city.
As graduates of KSU , Mr. B and I, along with Evan & Andrea Grier, and Jeff & Kelly Grier, we keep the value of tradition and family alive by owning and operating two restaurants in downtown Manhattan.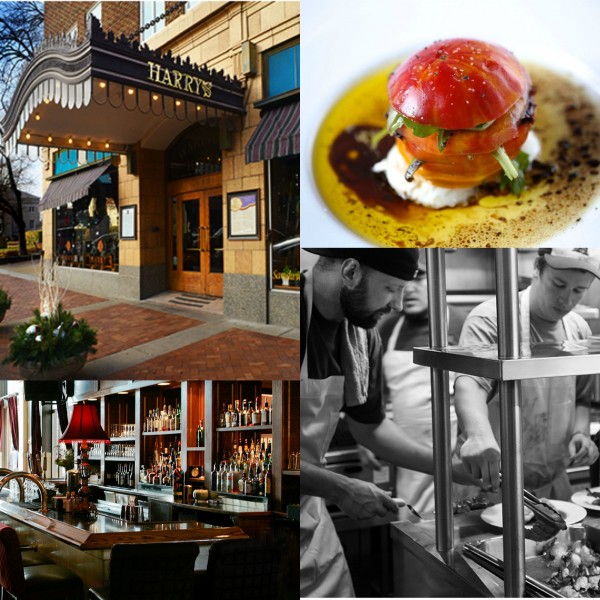 We opened our first restaurant, Harry's, inside the historic Wareham Hotel. Harry's serves inventive American cuisine. On the menu you'll find such creations as Chorizo Stuffed Dates, Pinot Noir Blackberry Duck, Smoked Red Bell Pepper & Crab Bisque Soup, and Harry's "Kobe" Burger. The food and ambiance will capture your heart, but it's Harry's extensive wine list that will keep you coming back for seconds, or thirds. With five certified sommeliers on staff (the most in the state of Kansas), Harry's is able to provide an wine expertise that will heighten your dinning experience. That's why Harry's received the 2015 Award of Excellence from Wine Spectator and Most Notable Wine List on Open Table.
A hop, skip, and jump down the street is Harry's sister restaurant, Bourbon and Baker. Opened in 2014, this 90+ seat, causal, tapas style restaurant serves up dishes with Midwestern and Southern influences. They serve the best fried chicken and waffles this side of the Mississippi. Other delights include braised pork belly, and fluffy biscuits. Don't pass up the bar menu stocked with libations in every glass. Inside, you'll catch the aroma from the bakery whipping up decadent cakes and pastries.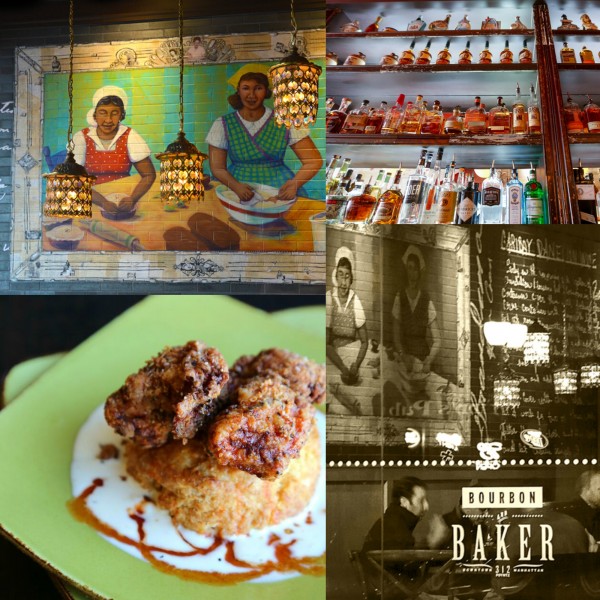 If you ever find yourself in Manhattan, KS make sure to drop in at Harry's or Bourbon and Baker. You never know you who you might meet and who knows, you just might become family.