ten must-make artichoke recipes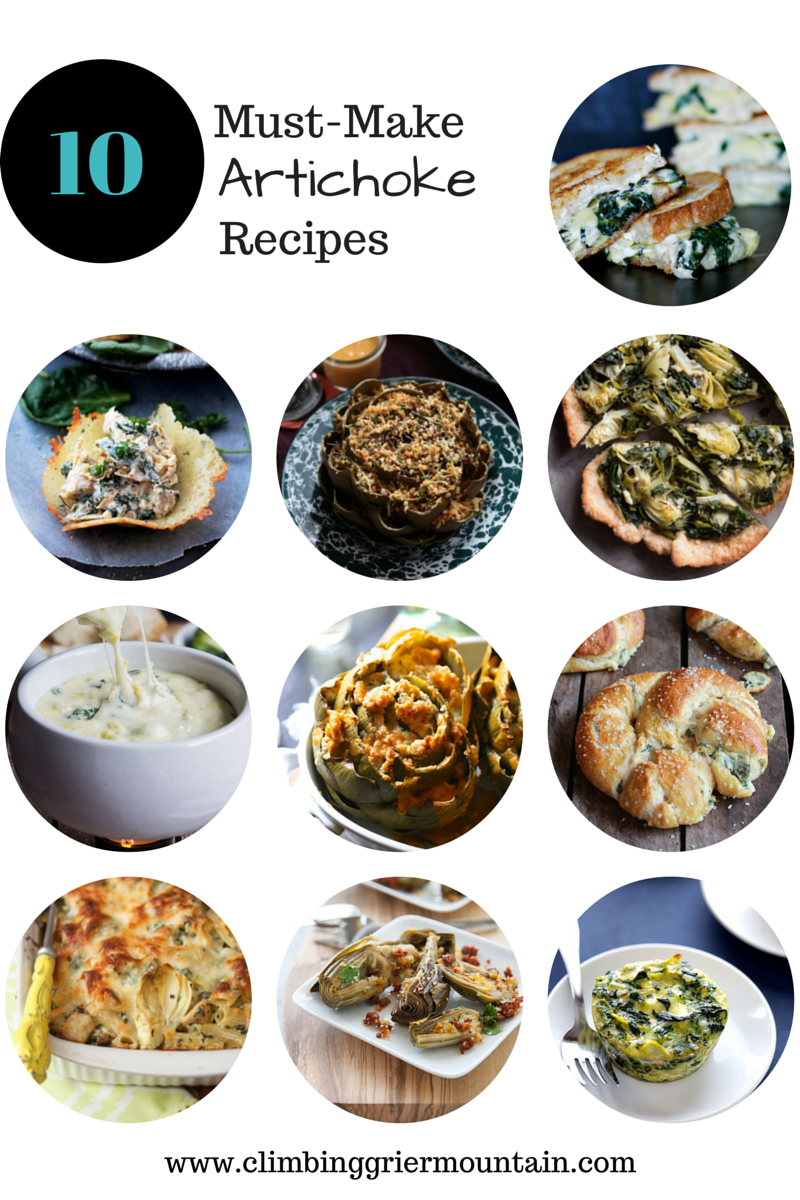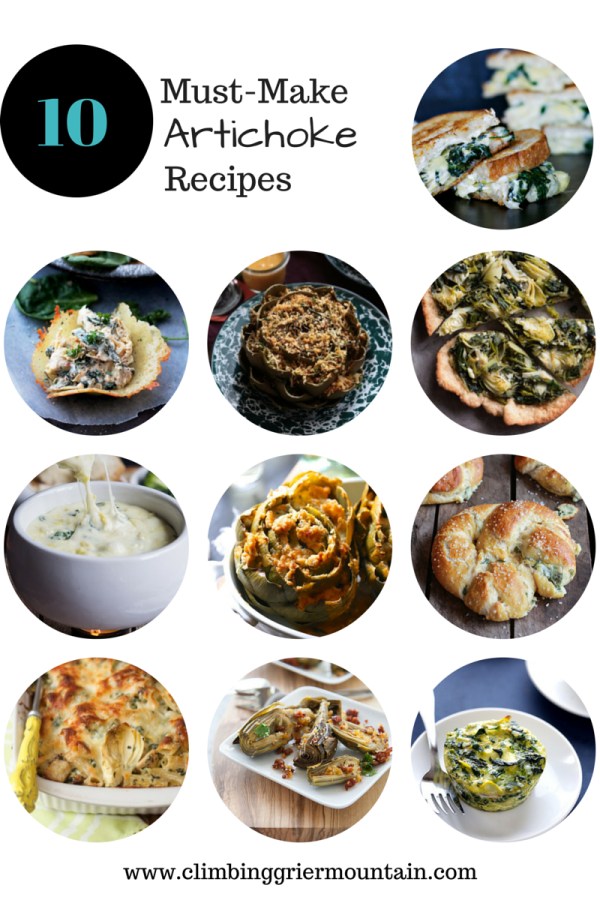 Happy Spring!!
Can you feel it? I can hardly contain my excitement. The warmth. The sunshine. The jorts! Just kidding. I feel this scene from Ace Ventura will better explain my enthusiasm.
Yes, I am stoked that spring has officially arrived. This is where we get to tell Old Man Winter to take hike and move on to more important things like tans, happy hour on rooftops, and grilling. And! Not to mention all the produce that will be burping up soon.
So, to get in the produce spirit let's talk artichokes. Artichokes are one my favorite spring veggies because there are a zillion ways to eat and cook these fellows. My favorite being grilled and dipped into a lemon aioli. Have mercy.
Below are few artichokes recipes that will definitely get you into the spring spirit without sporting jorts!
1) Spinach + Artichoke Sandwiches – The Wiegands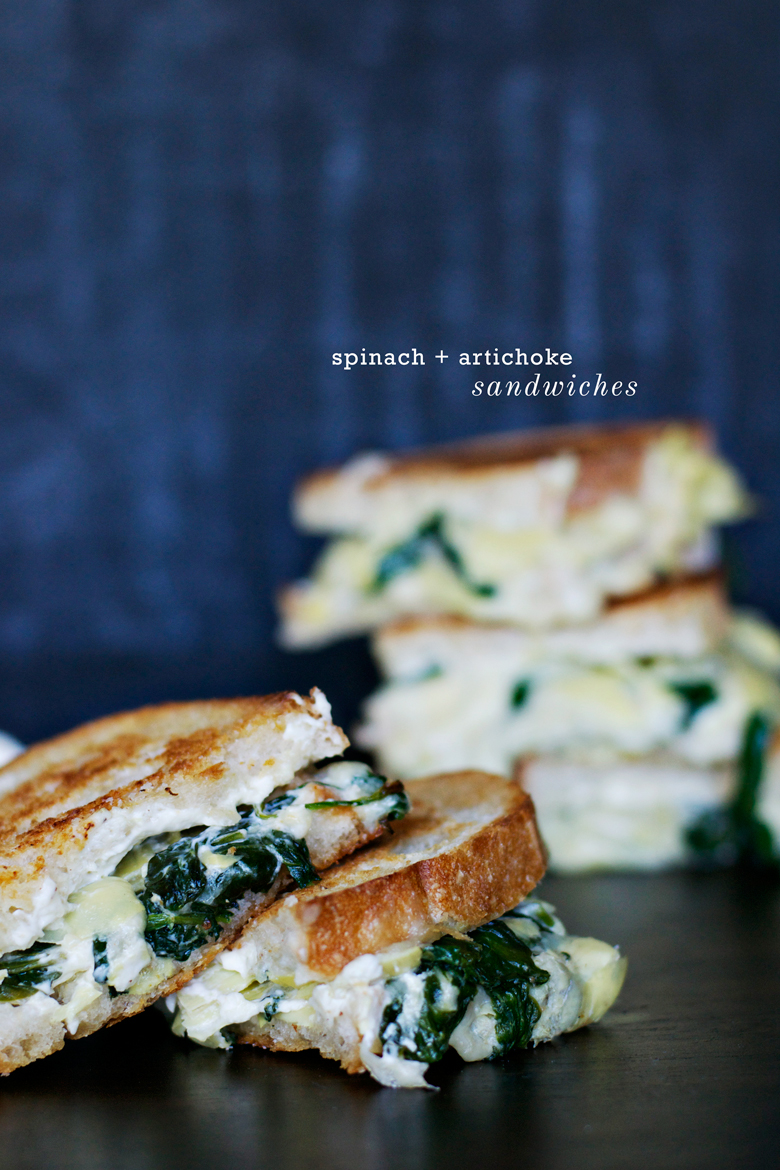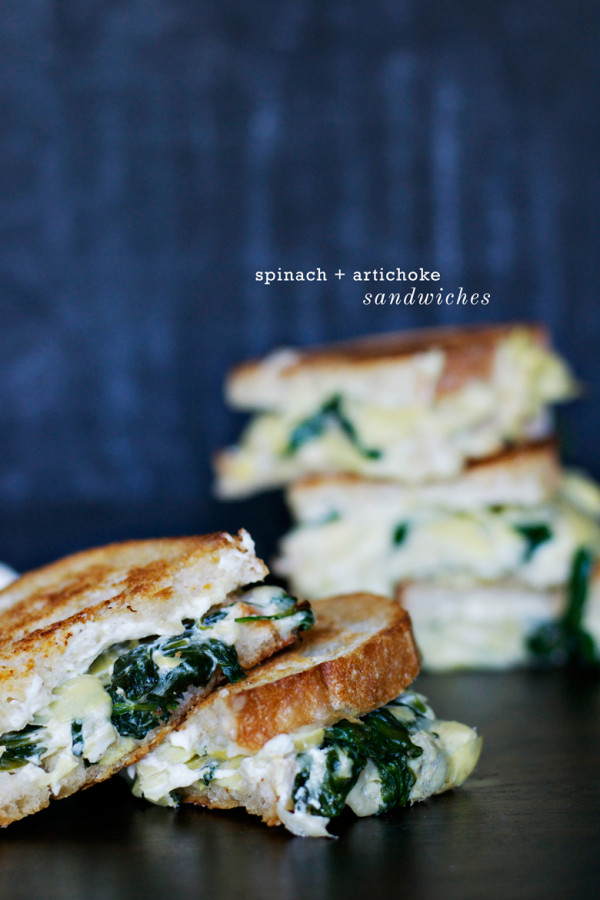 2) Spinach and Artichoke Dip Parmesan Cups – Diethood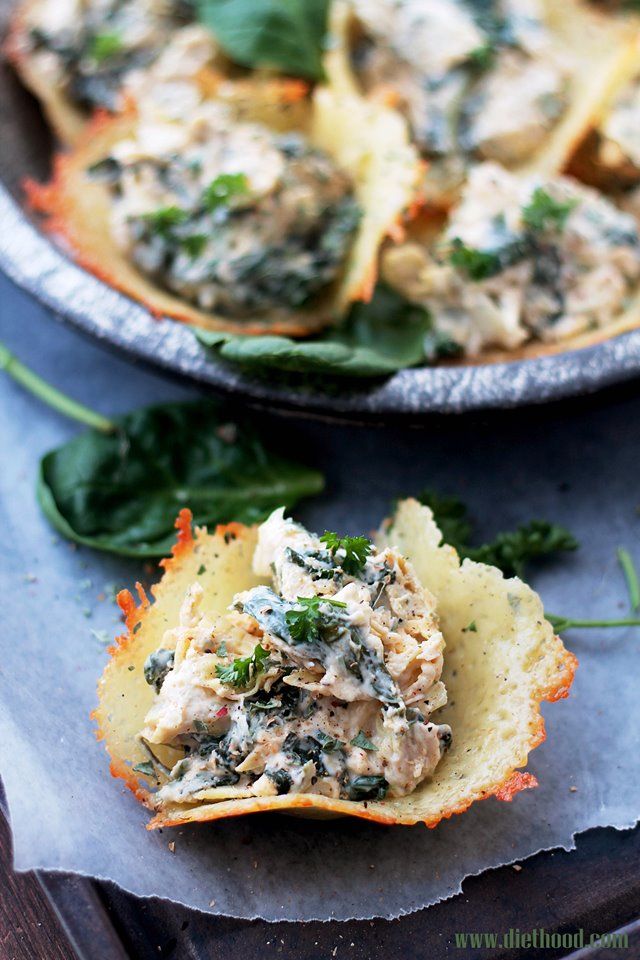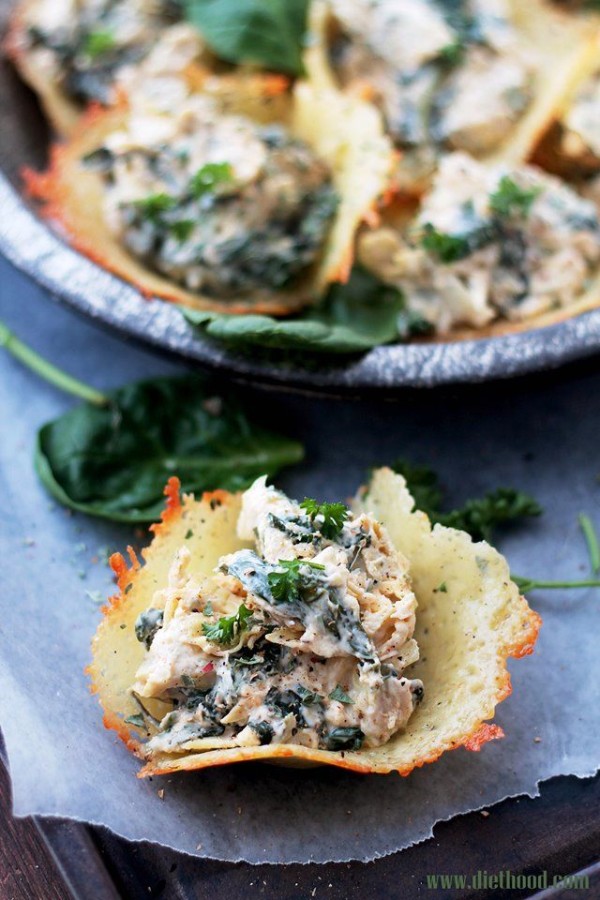 3) Roasted Red Pepper Pesto Parmesan Stuffed Artichoke – Country Cleaver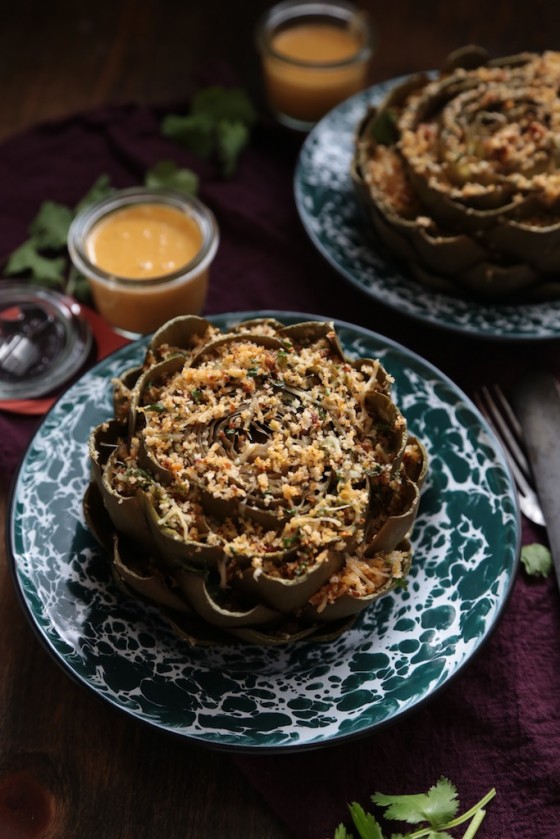 4) Spinach and Artichoke Pizza – Bakers Royale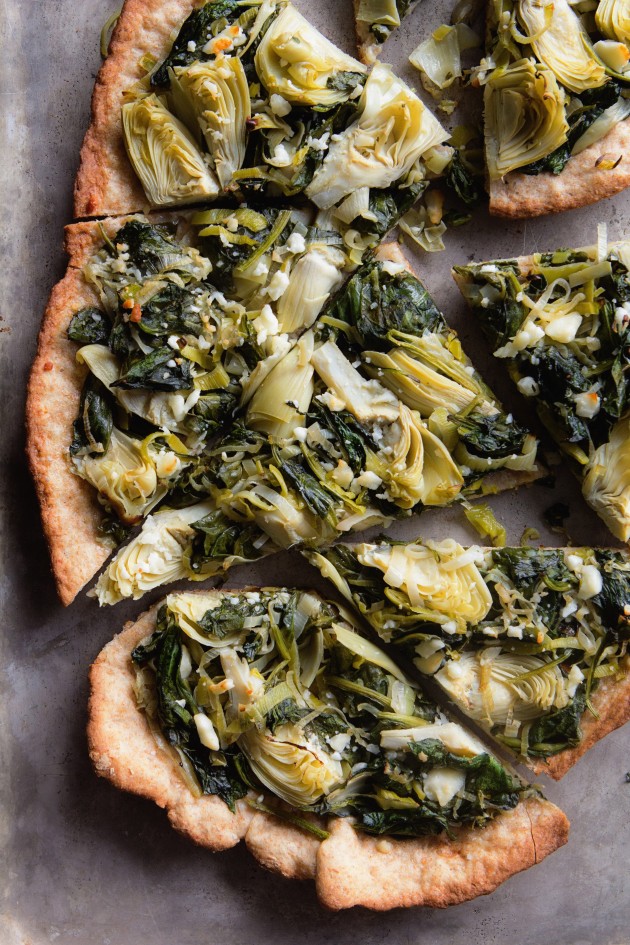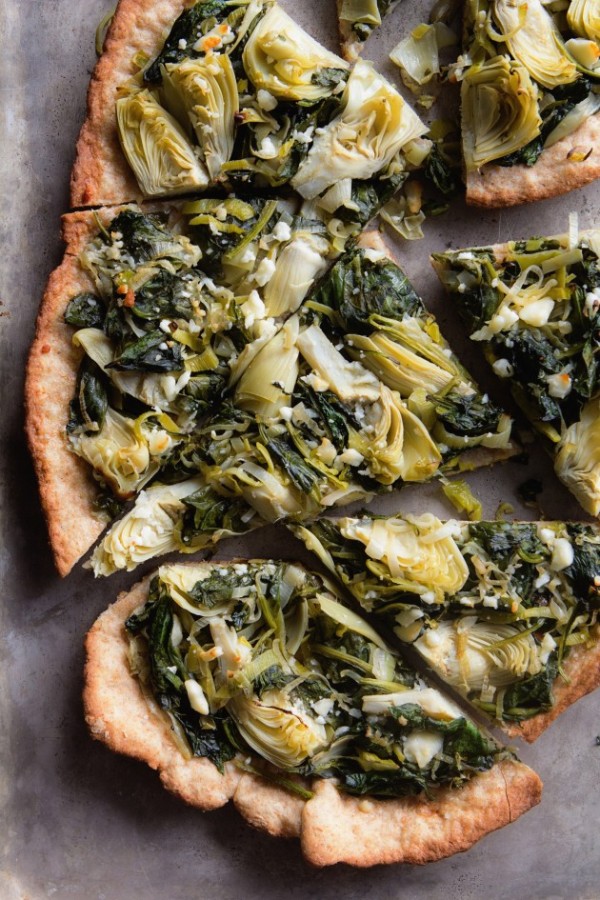 5) Spinach and Artichoke Fondue – I Wash You Dry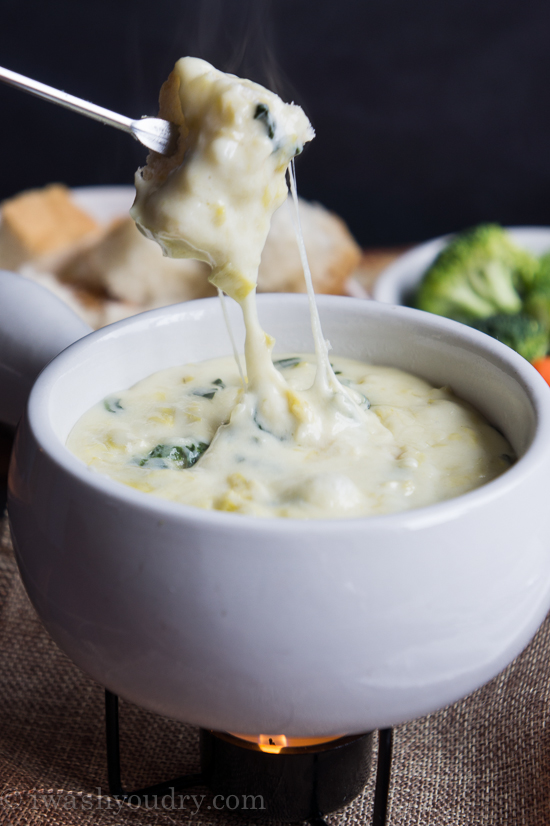 6) Baked Buffalo Chicken Stuffed Artichokes with Blue Cheese – Climbing Grier Mountain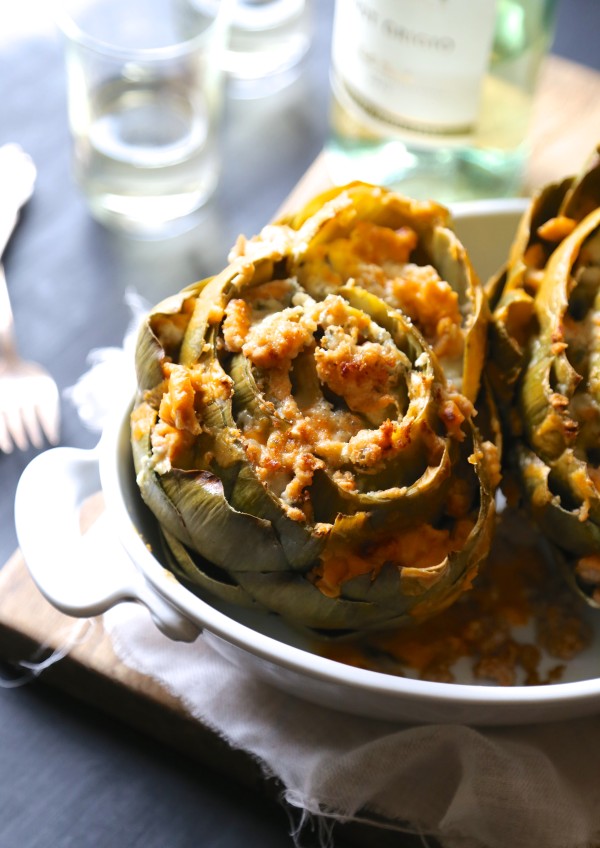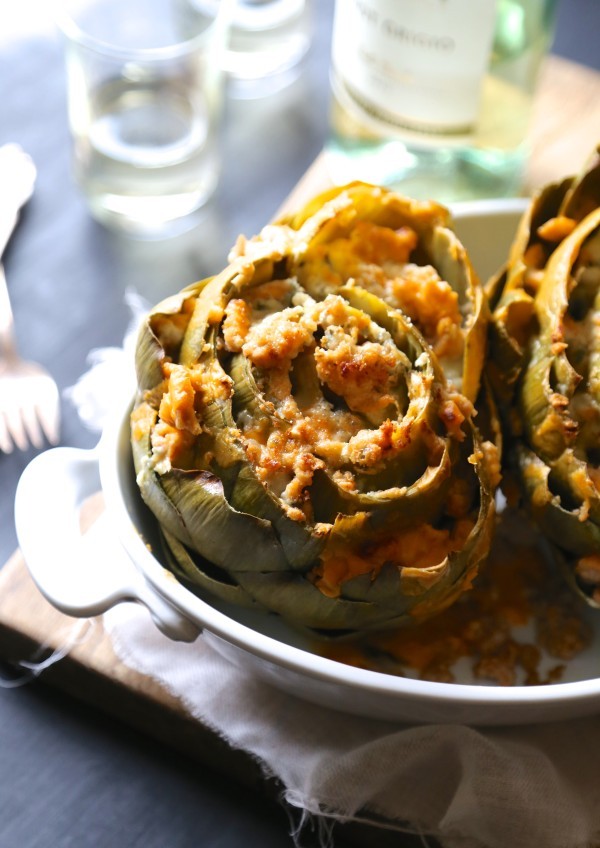 7) Spinach, Artichoke and Bacon Stuffed Soft Pretzels – Half Baked Harvest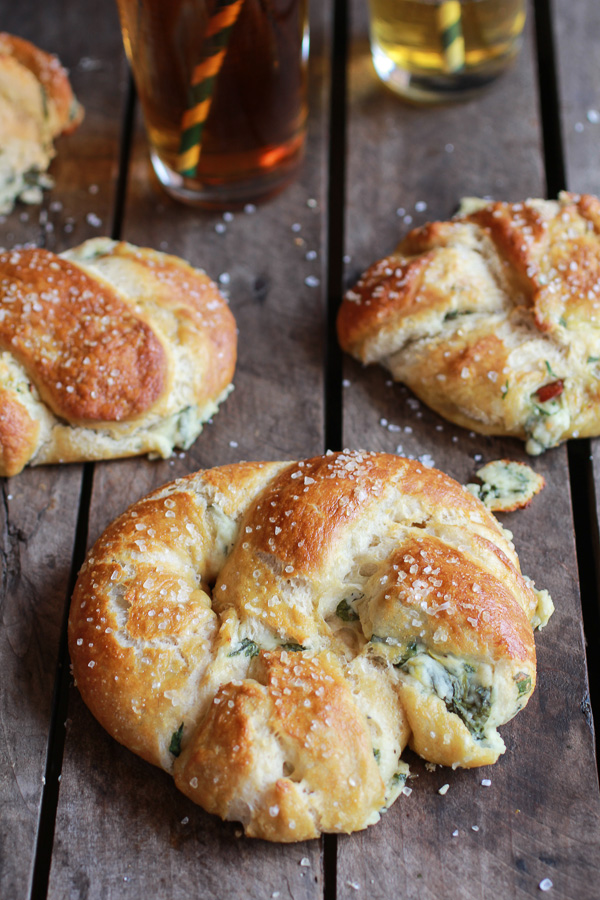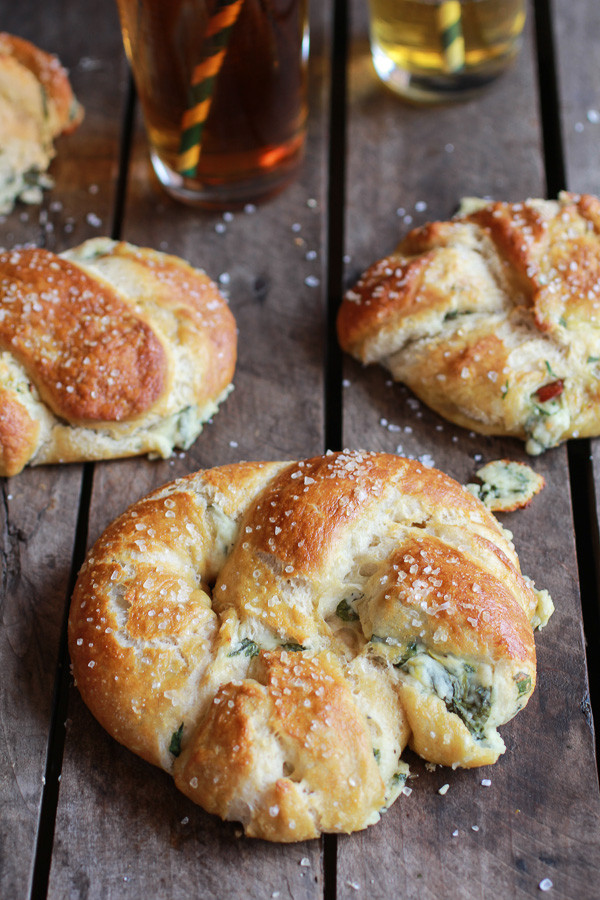 8) Chicken, Spinach and Artichoke Pasta Bake – Tide and Thyme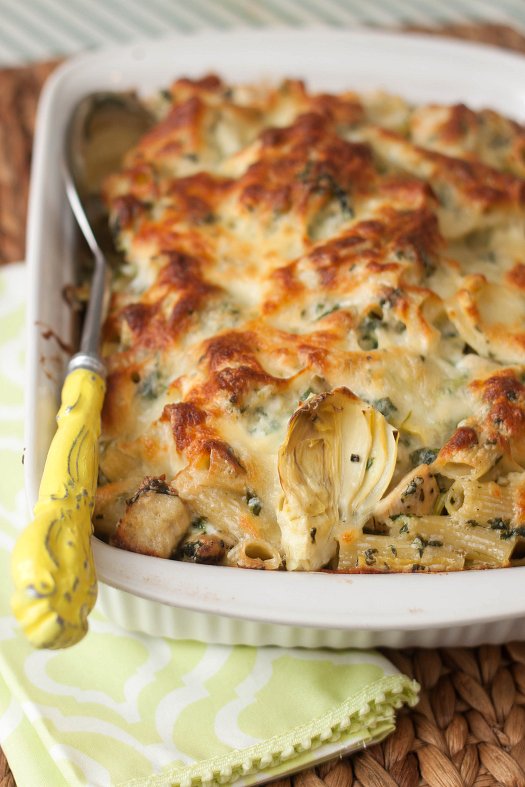 9) Roasted Artichokes with Chorizo Dressing – Foodie Crush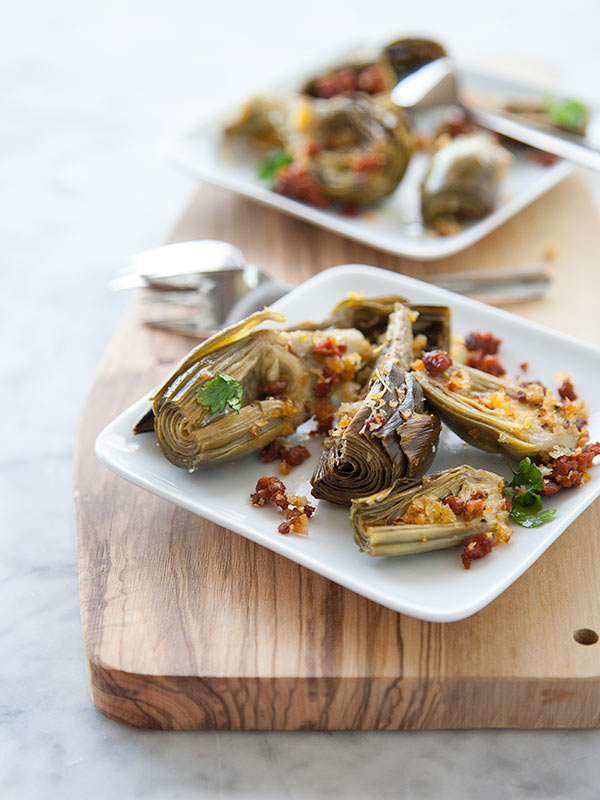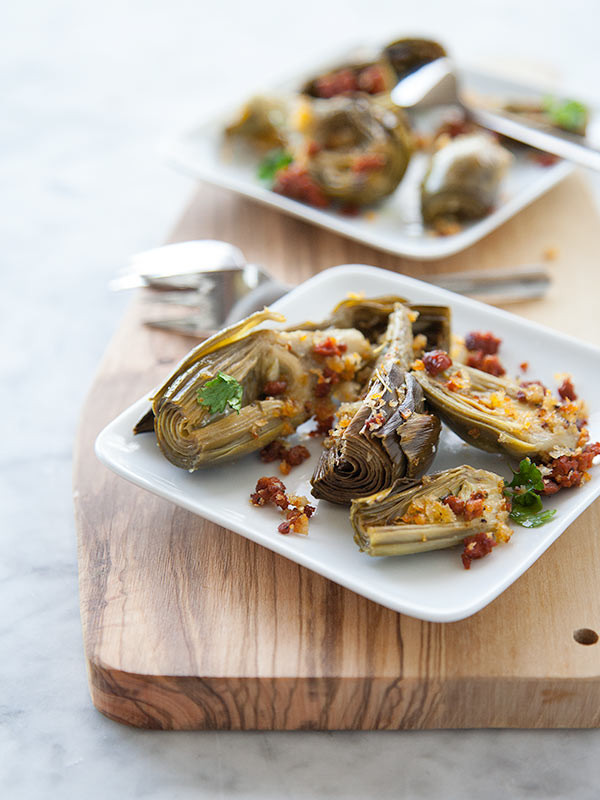 10) Easy Spinach Artichokes Quiche Cups – Gimme Some Oven