Antipasto Sliders
Antipasto Sliders are a fun and easy appetizer to serve at any occasion! Layer the ingredients in a baking dish, let the cheese melt and enjoy!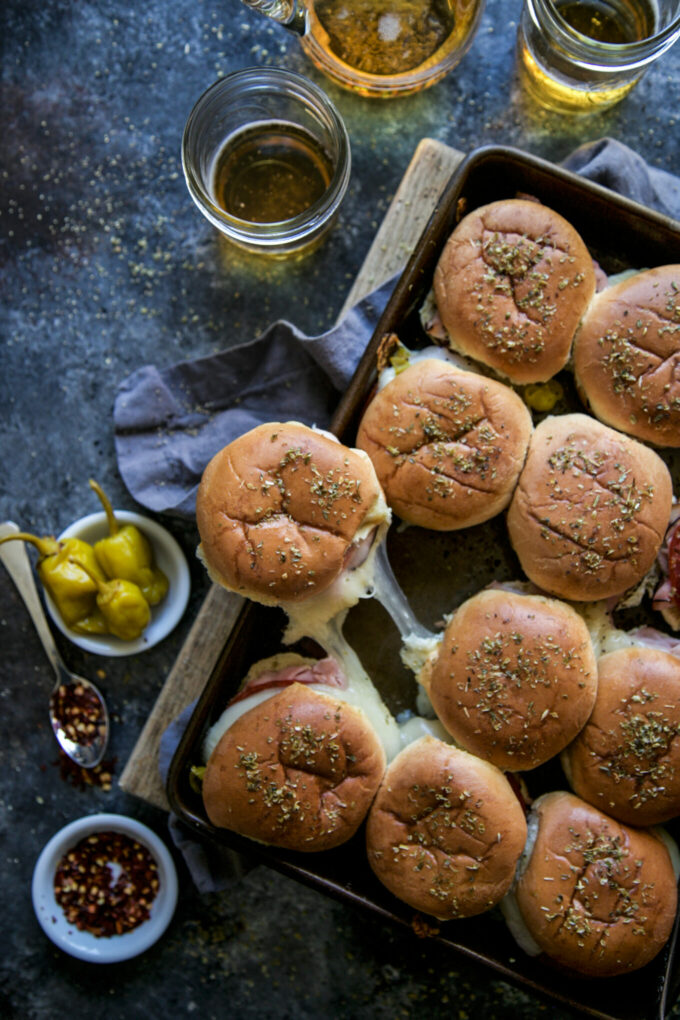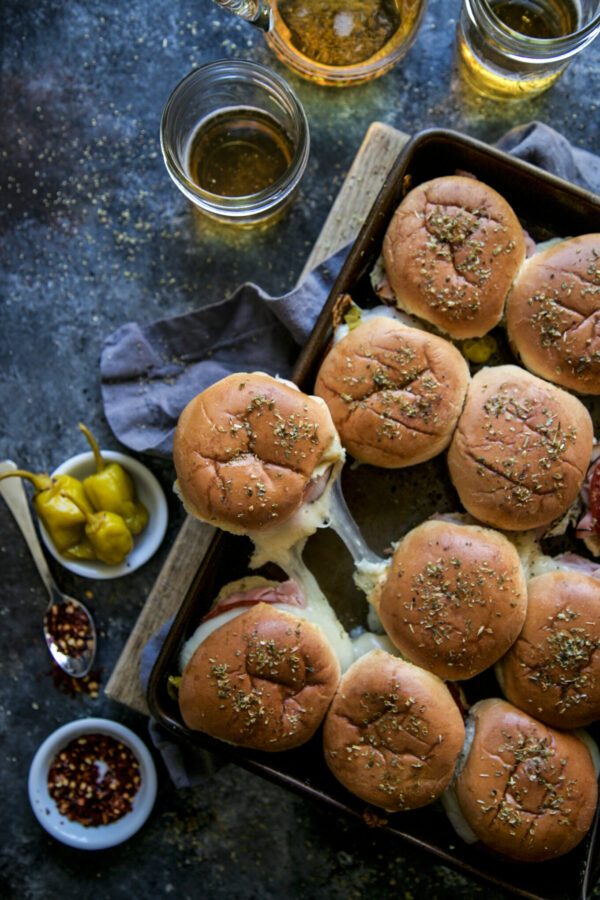 We made it.

Home that is.

But only for a hot second. We have just enough time to unpack the car, do a few loads of laundry, catch an episode of The Marvelous Mrs. Maisel, pack up Juniper for daycare and reload the car with ski gear. Phew. Is it 2020 yet?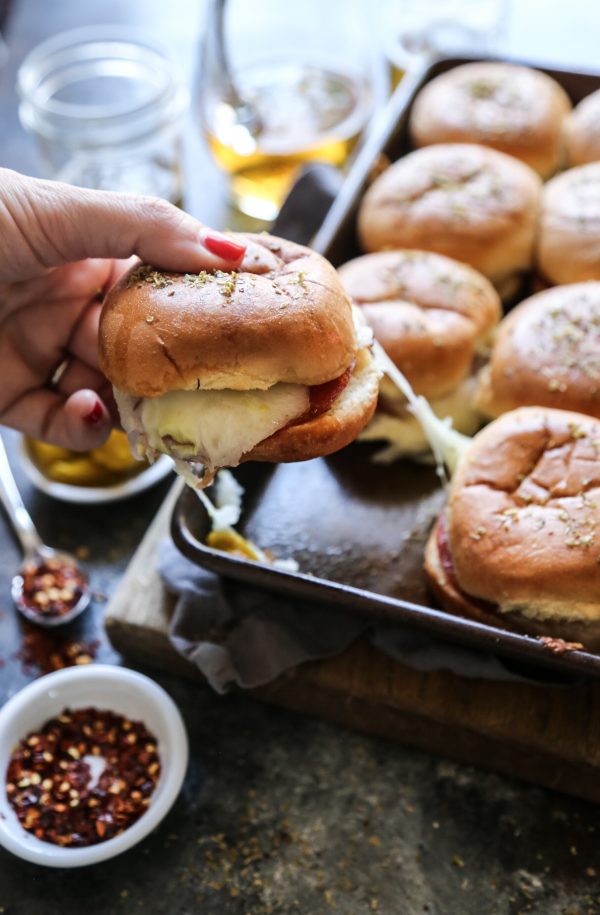 The reason for our quick turn around is because we are off to our annual New Yurt Eve excursion. I believe this is the third or fourth year of gathering at 12,000 feet to ring in the new year. We play games, cook dinner over a fire, frolick in the snow, drink lots of giggle juice and simply, enjoy the peace and quiet.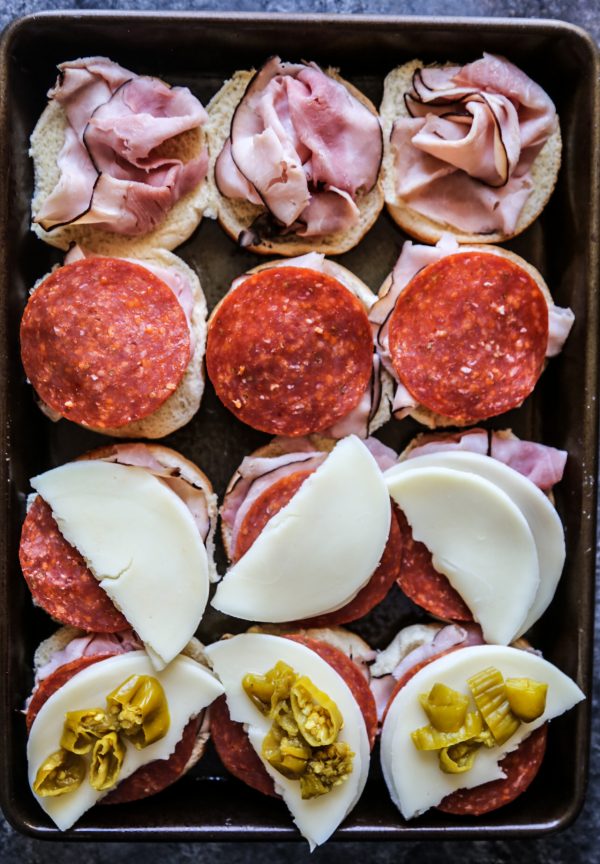 My plan is to bring a smorgasbord of options for us to nosh on like these Antipasto Sliders. Seriously, these are so freaking easy to make and taste off the charts. All you do is layer ham, pepperoni, provolone, and pepperocini inside a slider bun. Cook in the oven, watch the cheese melt AND BOOM! Appetizers for a crowd.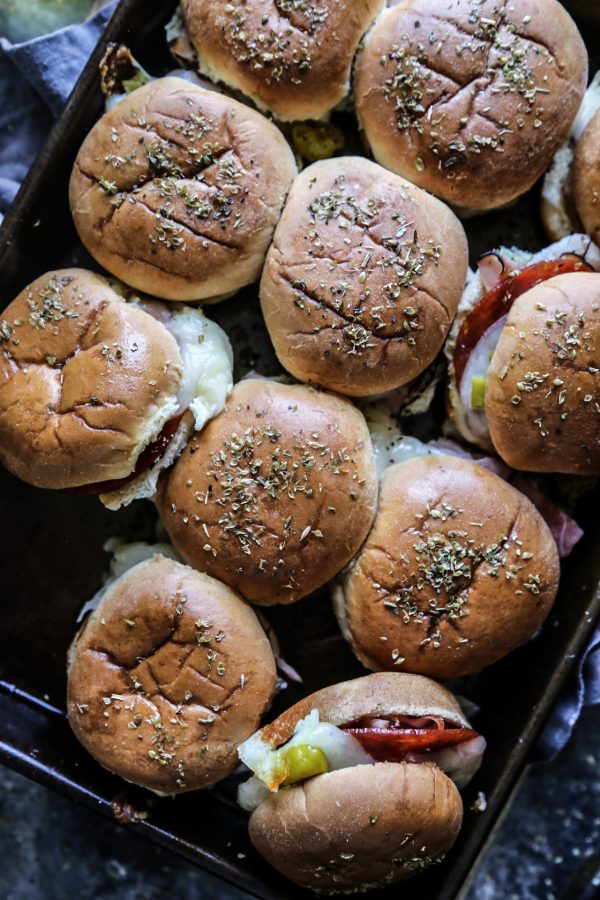 Besides tasty appetizers, you can't ring in the new year without a cocktail in hand. So I've rounded up a few cocktails that would be lovely to serve!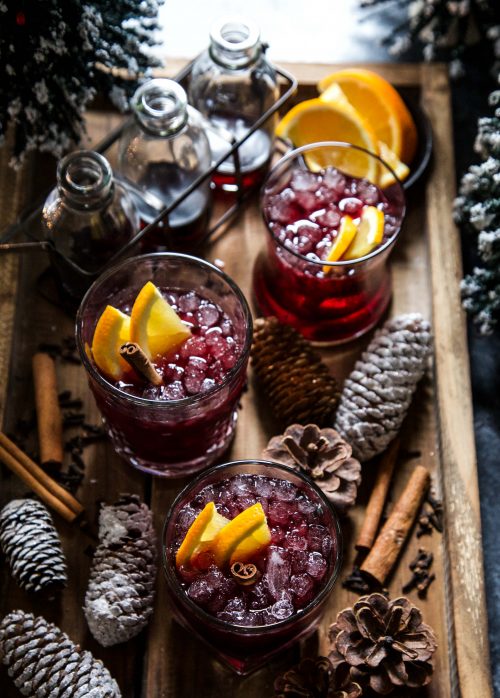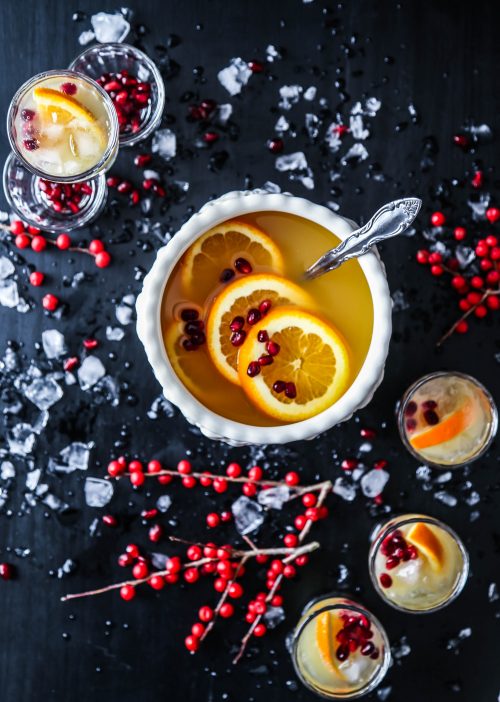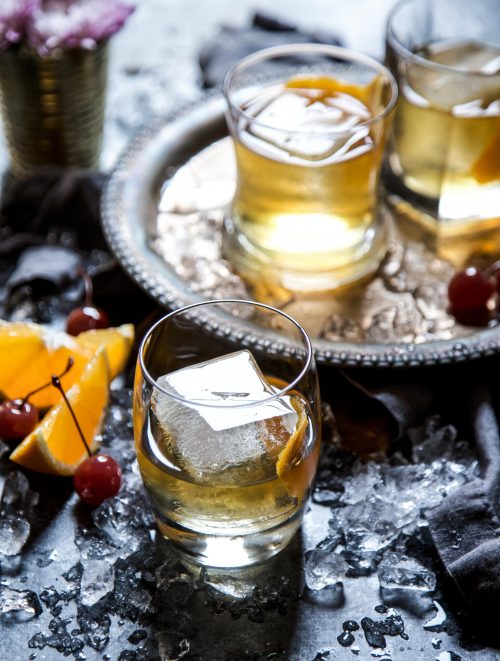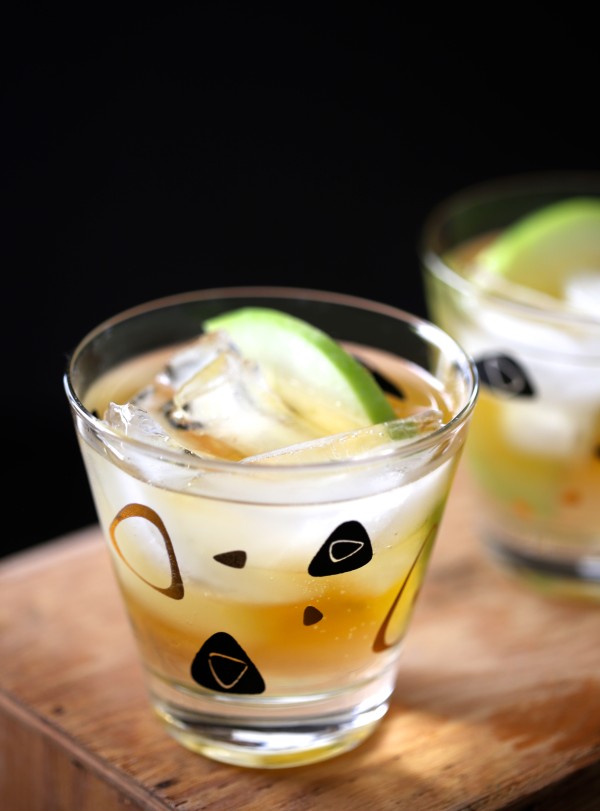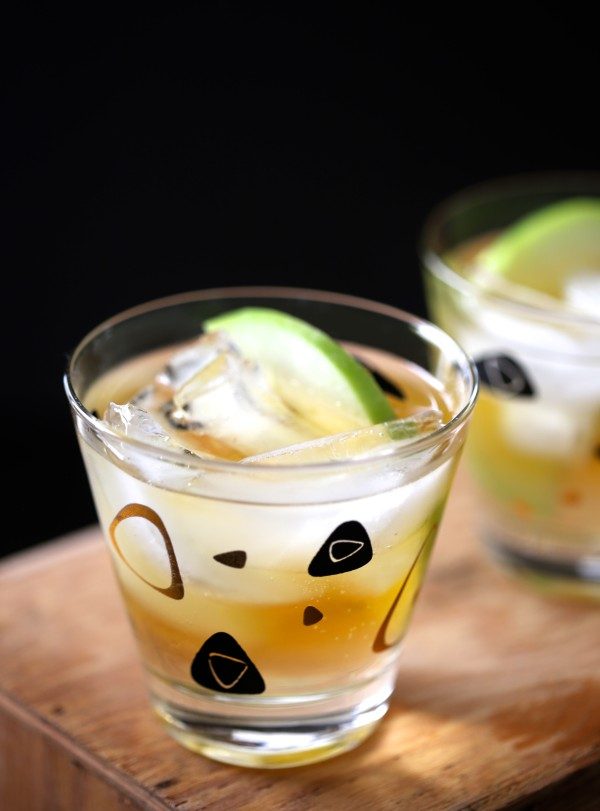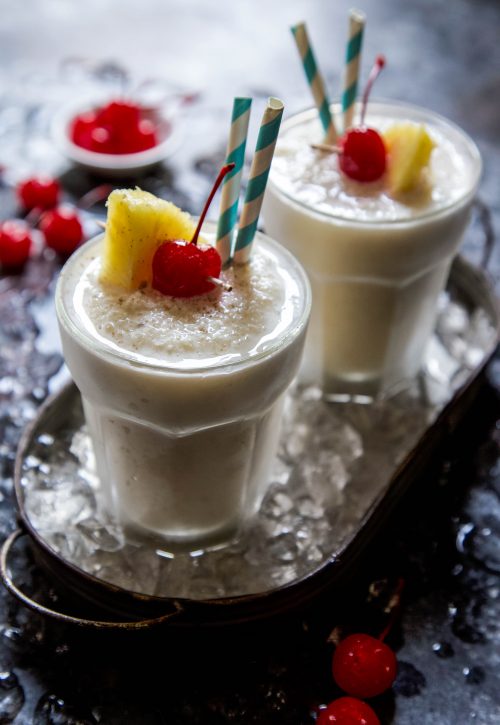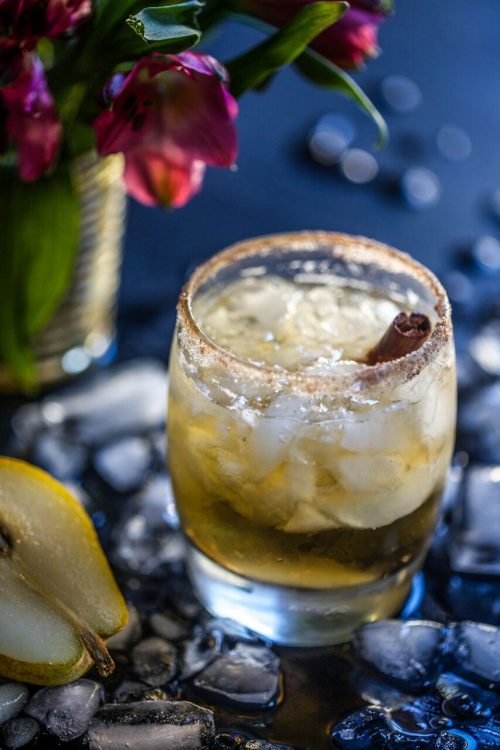 I hope y'all have a wonderful New Year! Cheers to the adventures ahead! xoxo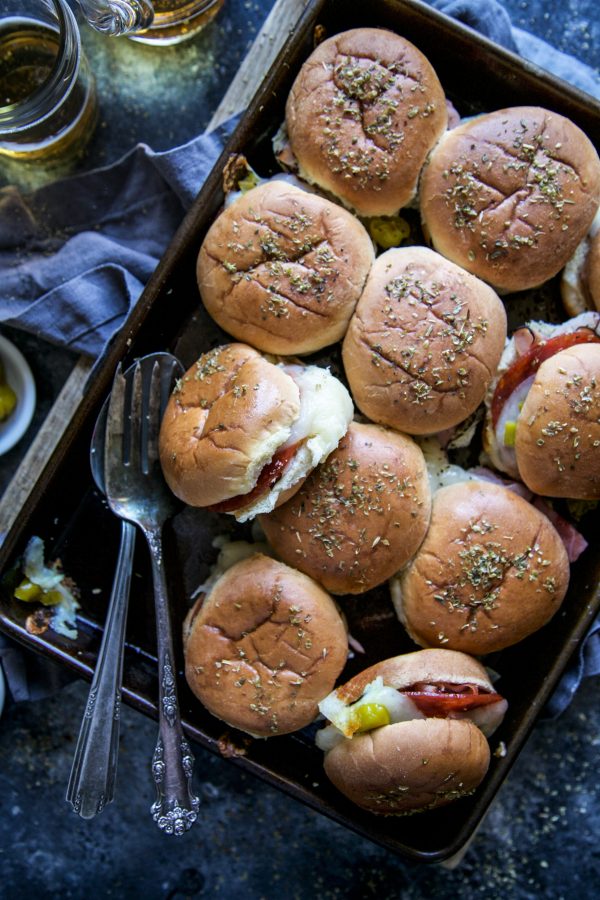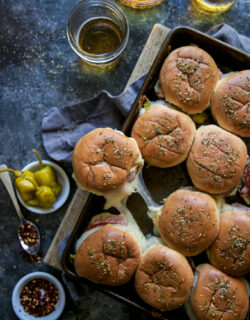 Antipasto Sliders
Ingredients:
10 slider buns or dinner rolls, sliced in half
1/2 cup yellow mustard
1/2 lb deli ham
10 pepperoni slices
10 provolone slices
10 fresh mozzarella slices
1 1/2 cups chopped pepperoncini
4 tbsp unsalted butter, melted
1 tbsp dried oregano
Directions:
Preheat your oven to 35o degrees. Spray a 9X13 baking dish with non-stick cooking spray.
Next, place 10 bottom roll halves into the prepared baking dish. Take about a 1/4 cup of the yellow mustard and spread it all over the roll halves.
Take the deli ham, pepperoni, provolone and mozzarella and layer them on top of each dinner roll.
Sprinkle some of the pepperoncini on top.
Take the top dinner rolls and spread the remaining mustard evenly. Place the roll tops on the pepperoncini.
Using a brush, brush the melted butter on top of each roll followed by a sprinkle of dried oregano.
Bake the rolls for at least 15 minutes or until the cheese has melted. Serve and enjoy!
All images and text ©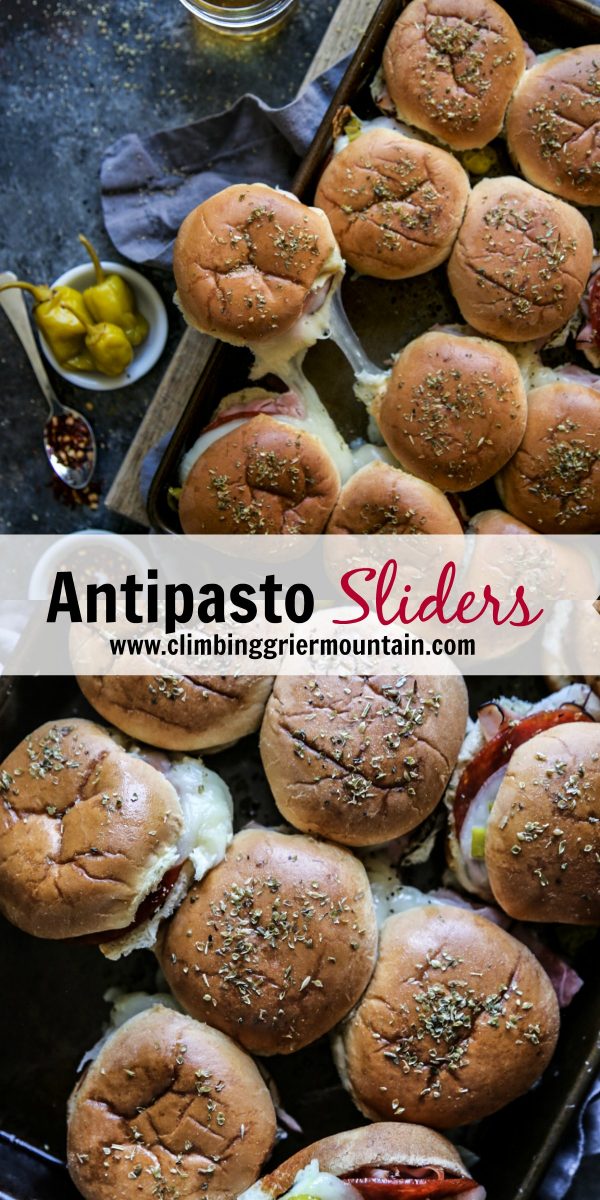 In conclusion, our Antipasto Sliders are a flavorful and satisfying treat that captures the essence of Italian cuisine in every bite. Whether enjoyed as a shared appetizer or a solo indulgence, they are sure to delight your taste buds. Bon appétit!