Raspberry Chipotle Black Bean Gratin
Raspberry Chipotle Black Bean Gratin is a simple and delicious dip to make for any occasion. Just layer the ingredients, bake and serve!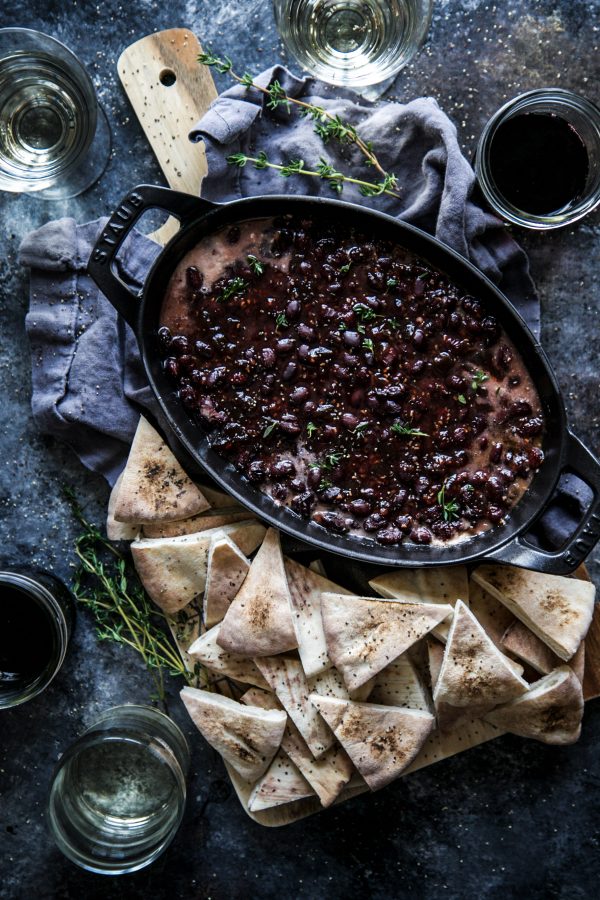 On the road again.

Today we are Manhattan bound. This is the final leg of our holiday tour. Crazy to think we left over a week ago!

Now that Christmas is officially over, we've got to talk about New Years Eve. Because its only been seven minutes since I last ate and drank. I'm pretty sure over the past couple days I woke up, ate, opened presents, ate again and then went to bed.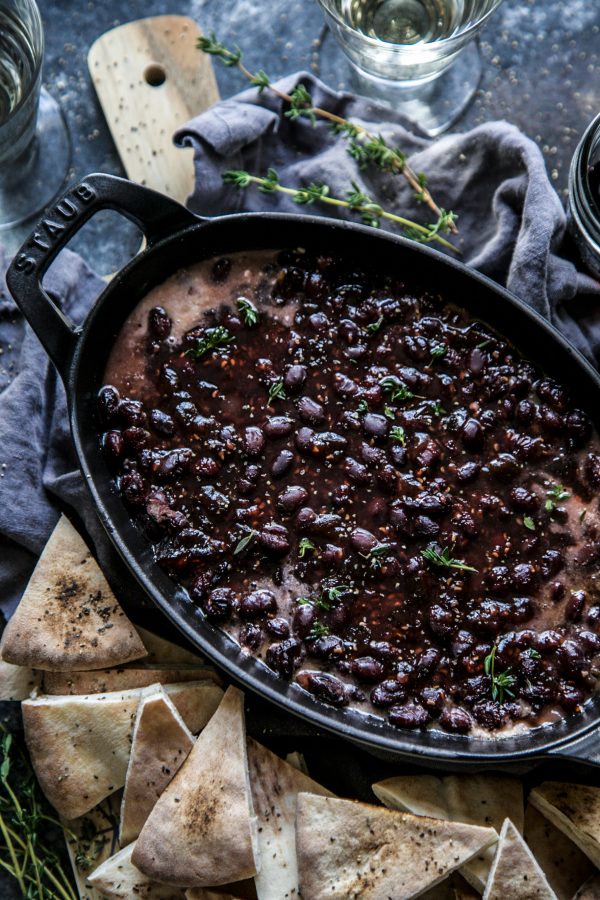 Anyway, what are your New Years plans? Having friends over? Getting dressed up to go to a wild party? Trying to stay up past 10pm? If we weren't going to the yurt again this year I would definitely be on the early to bed train.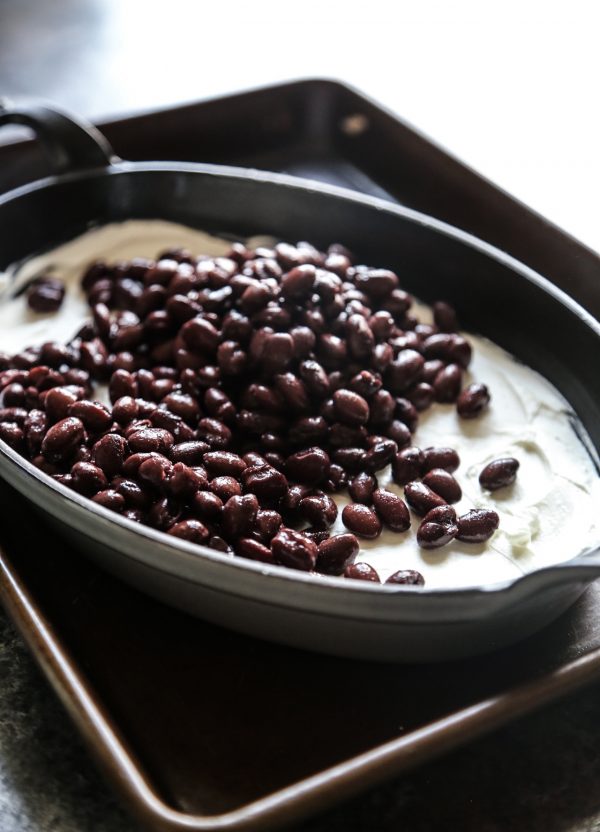 I'm just not a big NYE person. Don't get me wrong I love the excitement of a new year, but there are way too many expectations for one specific night. People tend to get a bit CRAY, a little tipsy and things just kind of fall a part. So I'm glad we found an alternative to gather at the yurt miles away from civilization. Plus, not wearing heels is the best thing ever!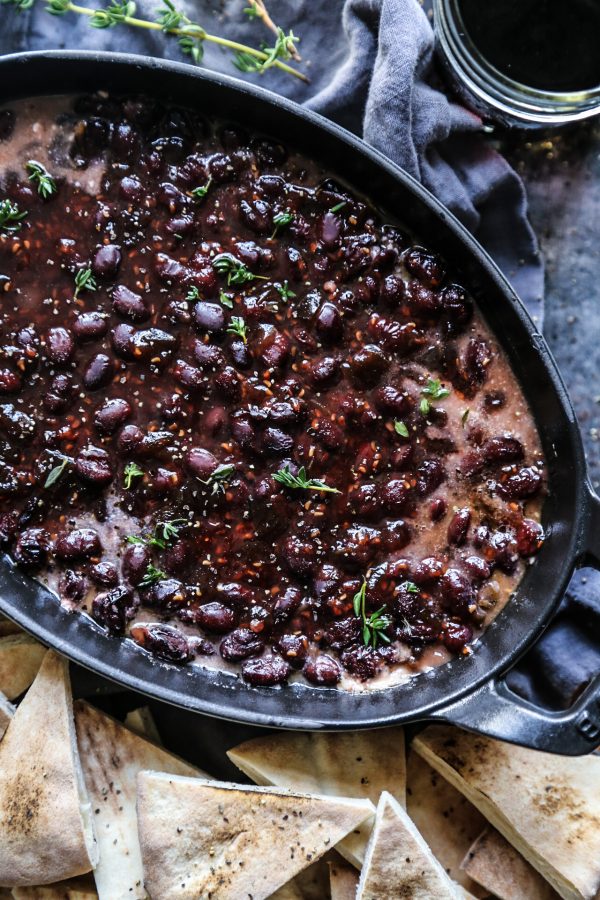 However, I still need to figure out what to bring to our yurt excursion. We typically all just pitch in and bring an assortment of appetizers to graze on all night long. I'm thinking this Raspberry Chipotle Black Bean Gratin might need to make an appearance. It's so simple to make. My friend Katie makes this dip for Friendsgiving every year and it's always gone in three seconds.
All you have to do is layer the ingredients into a baking dish, bake until the cheese is bubbly and serve. GAH! It's so freaking good.

I've got one more appetizer for NYE headed your way on Monday. So make sure to be on the lookout because it will help us "slide" into the new year.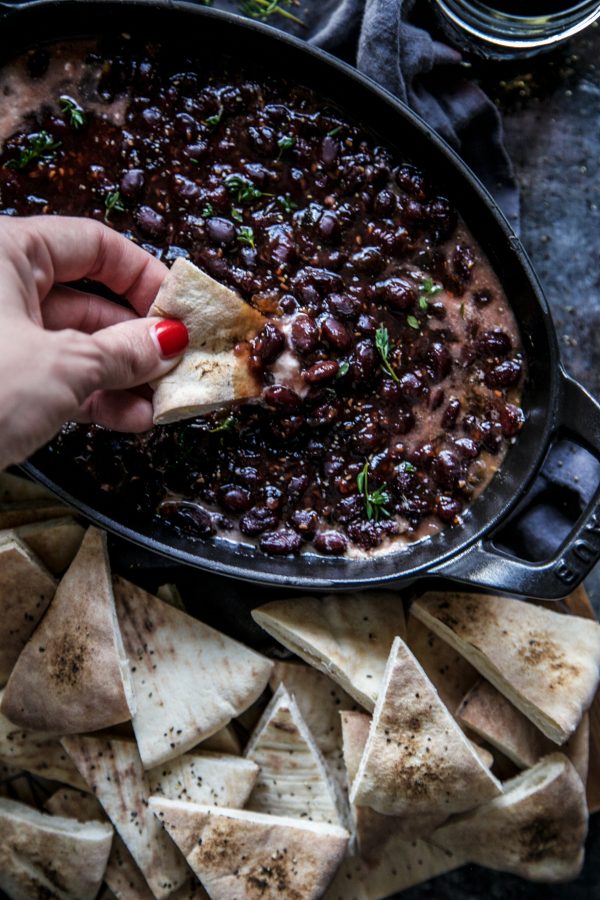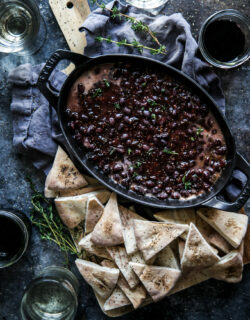 Raspberry Chipotle Black Bean Gratin
Ingredients:
1 8oz plain goat cheese log, room temperature
1 15oz can black beans, rinsed and drained
6 oz roasted raspberry chipotle sauce
pita chips for serving
Directions:
Preheat your oven to 425 degrees. Spray an 8X8 baking dish with non-stick cooking spray. 
Spread the goat cheese into an even layer in the baking dish. Top the goat cheese with black beans and chipotle sauce. 
Place the baking dish into the oven and cook until the cheese and everything has warmed through; about 5 to 10 minutes. Remove from oven and serve with pita chips. 
All images and text ©