baked italian cauliflower with mozzarella & basil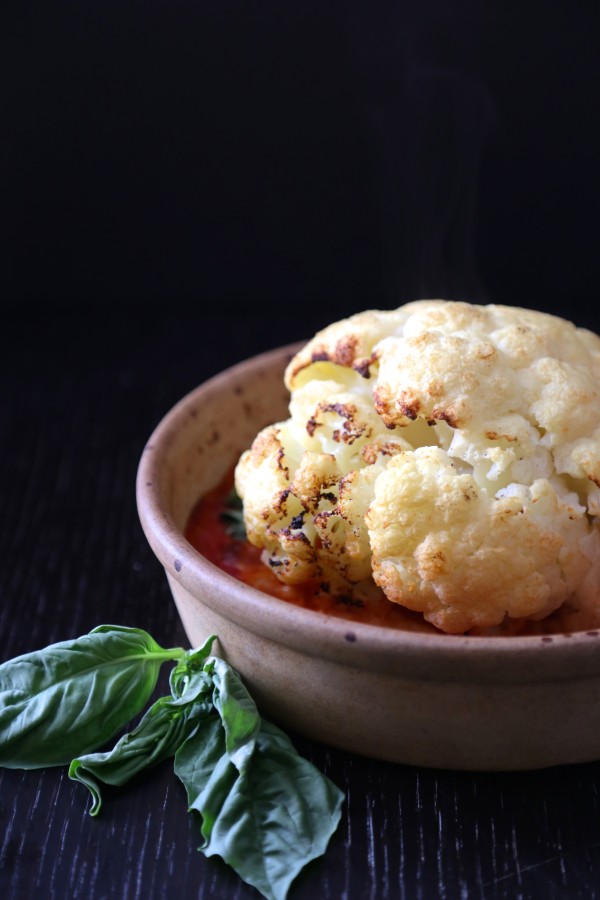 I've got to give him mad props.
Six years ago, I would have mean-mugged him in the grocery store and pushed my cart straight towards his better half, broccoli. Not out of hate. Wait. That's a total lie. I despised cauliflower growing up. Maybe it's because hardly anyone cooked him and when they did attempt to cook him, the whole head was mushy and major weird town.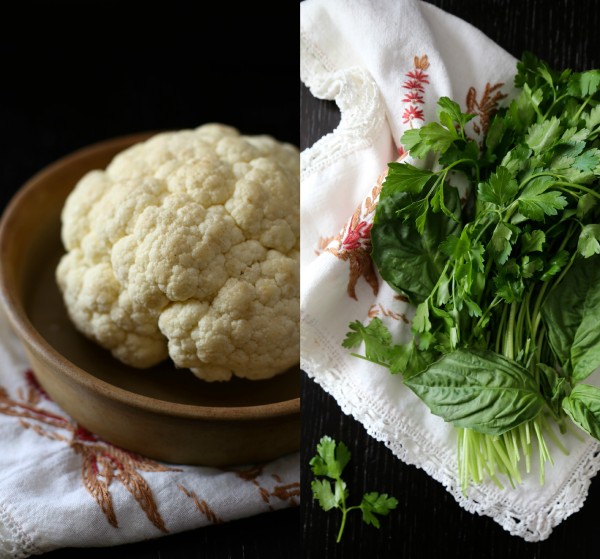 But finally cauliflower had enough. No longer would he sit behind and let his half-brother broccoli have all of the fun. It was only a matter of time before cauliflower finally made an epic comeback. The last two years, every where I turned I would see cauliflower mac & cheese, cauliflower crust pizza, roasted cauliflower, cauliflower steaks, the list goes on, on, and on. Broccoli was left standing there like, "Whut the whut?"
Now, cauliflower is a regular side veggie in our household, especially when Dijon and butter is involved. Oh my! As I was strolling through the ol' g-store the other day, I thought to myself, I really need to make the whole head. Truth be told, I've made said above, but never the whole cabeza.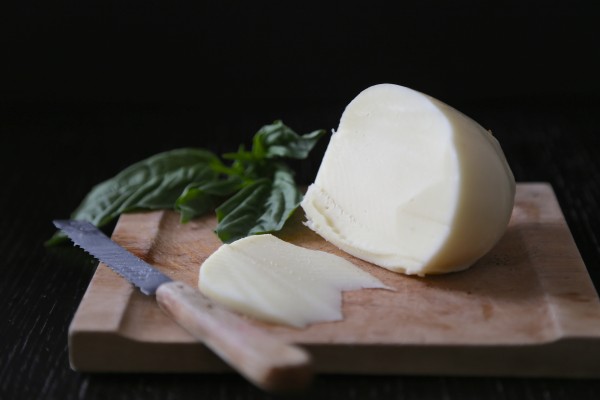 Since it is the season for "healthy eating", I thought it would be the perfect time to bake a head. That totally doesn't sound right. Let me rephrase. The perfect time to bake a cauliflower head. This version is totally mob approved. Italian spices, marinara, and mozzarella all baked together makes this head so delish.
That still isn't right?
Send help.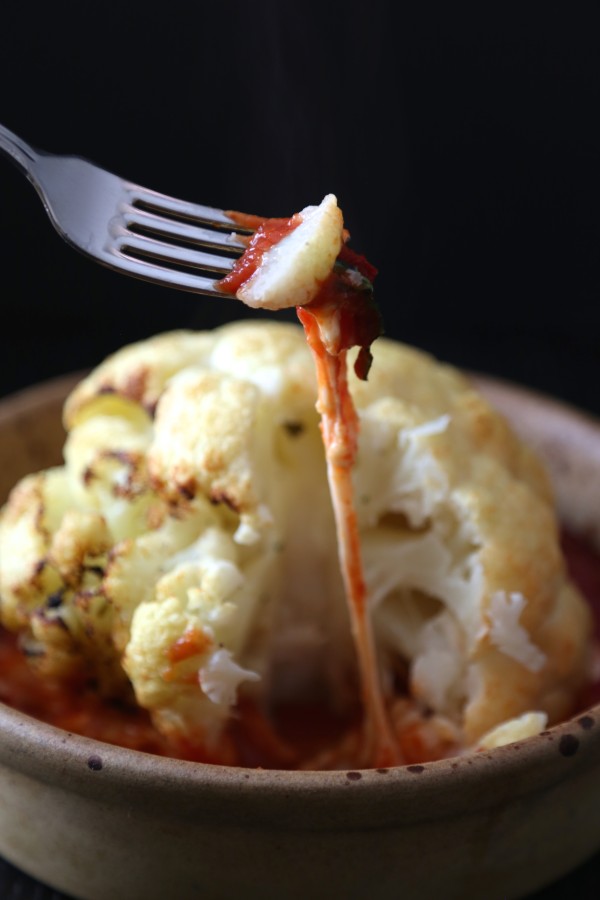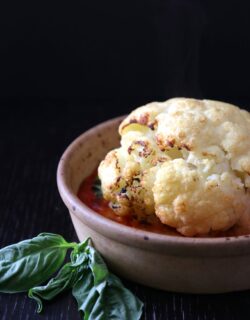 Baked Italian Cauliflower with Mozzarella & Basil
Ingredients:
8 cups water
2 tablespoons olive oil
1 teaspoon red pepper flakes
1 bay leaf
1 teaspoon garlic powder
1 medium cauliflower head, stem removed
1 1/2 cups tomato sauce
4 large slices fresh mozzarella
2 tablespoons fresh basil
salt and pepper to taste
Directions:
Preheat oven to 400 degrees.
In a large pot, add the water, red pepper flakes, bay leaf, garlic, powder, salt and pepper. Stir and bring to a boil. Add the cauliflower to the pot and cook for about 15 minutes.
In a small baking dish, add the tomato sauce and slices of mozzarella on top. Remove cauliflower from pot and place in baking dish. Bake in the oven for about 25 minutes with last few minutes turn on the broiler to get a nice crust on the cauliflower. Remove from oven and garnish with fresh basil.
All images and text ©