foodie fridays: curried tater tot stuffed egg rolls with coconut dipping sauce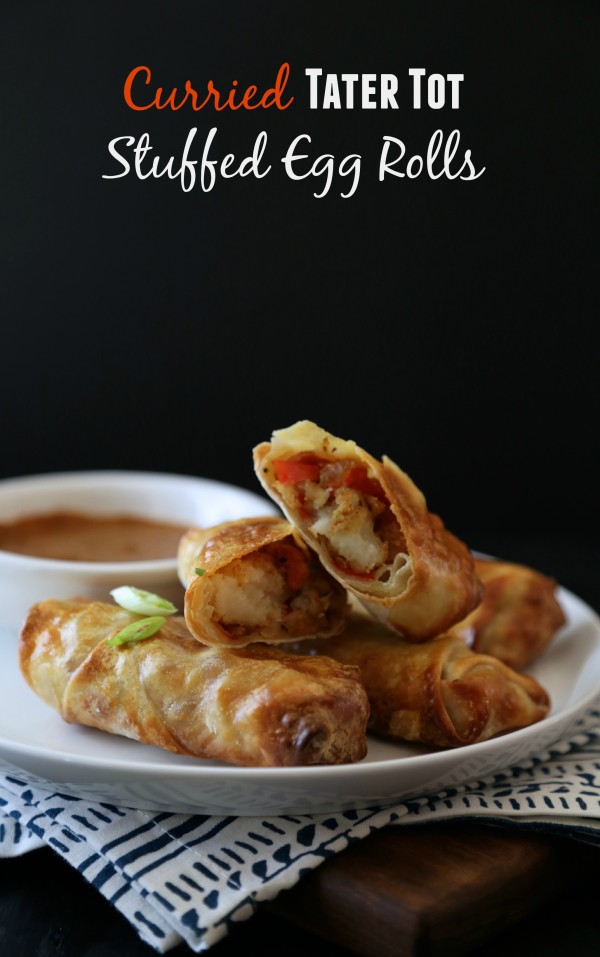 I have two current obsessions.
Why have resolutions when you can have obsessions in the new year, am I right?
No? Shoot.
Well, let's just keep this between you and me because resolution can be so high and mighty sometimes. Deal? Sa-weet. My first current obsession comes from across the pond. Have you heard of George Ezra? If you haven't, let me tell you that this twenty-two year old British singer-songwriter is going to blow your musical mind.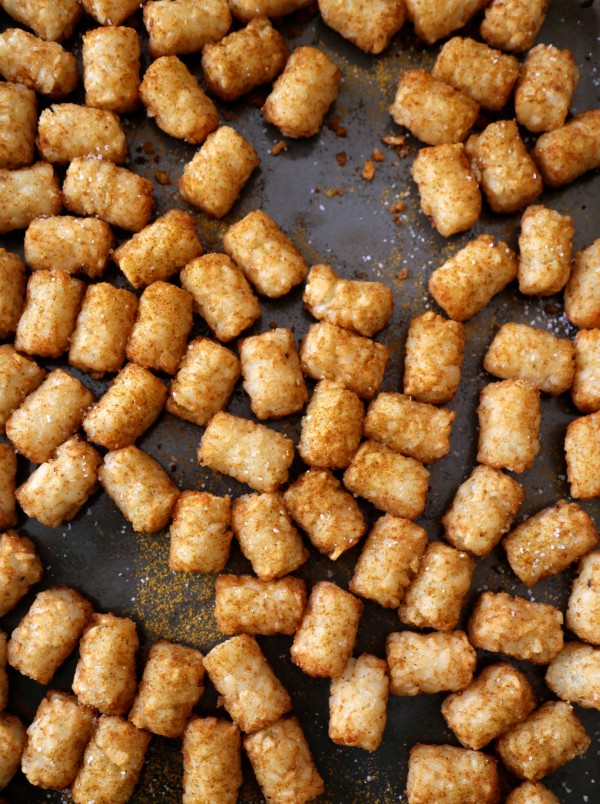 His song Budapest has hit all the major charts across the world. His mixture of folk and blues makes me giddy and not to mention he is quite the looker. Plus, the crazy thing, he has only been doing the whole music scene for a year! Mad talent, people!
Okay, second obsession, you guessed it, tater tot stuffed egg rolls. You knew I couldn't start the new year without some tots, yo! I have big plans for tots this year so get your ovens fired up! To be truthful, when I thought about this idea, I was like no way. I thought it might be to bonkers. Well, thankfully I didn't listen to Princess Perfect because dang these egg rolls rock.
They are quite easy to put together. Saute up your favorite veggies, bake the tots, and roll them up inside a wonton. I tried to keep them "healthier" by baking the egg rolls and actually it was the best combo – fried with a little baked. Because it's all about balance, right?
So what do you say? Let's roll into the new year and make it tot-tastic!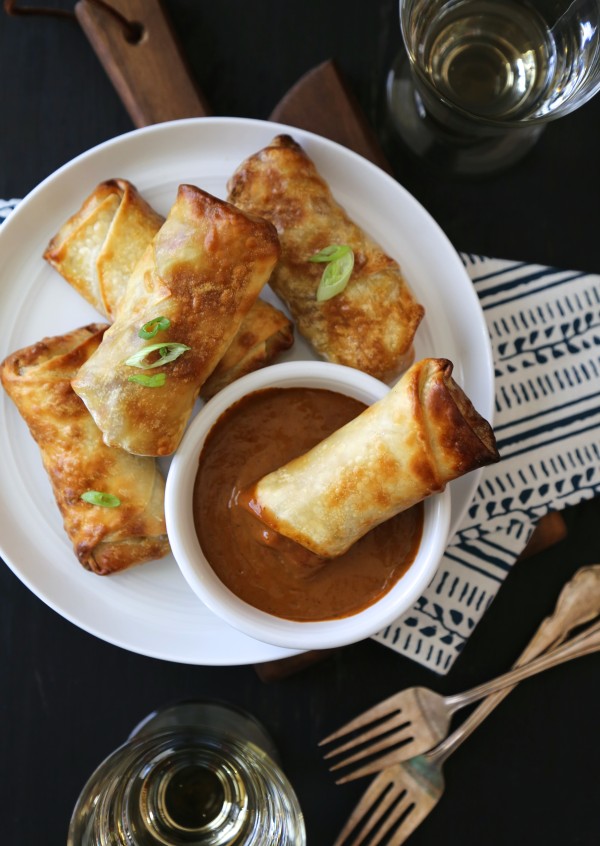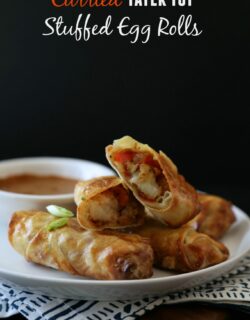 Curried Tater Tot Stuffed Egg Rolls with Coconut Dipping Sauce
Ingredients:
for the egg rolls:
1/2 32oz bag frozen tater tots
2 teaspoons curry powder
2 tablespoon olive oil
1 red pepper, diced
1 large carrot, diced
1/2 yellow onion, diced
1 teaspoon fresh ginger, grated
10 wonton wrappers
1 egg
scallions, sliced, garnish
salt and pepper to taste
for the coconut dipping sauce:
1/2 cup unsweetened coconut milk
1/4 cup hoisin sauce
1 teaspoon garlic chile paste
Directions:
for the egg rolls:
Preheat oven to 400 degrees. Place tater tots on a baking sheet and bake according to package directions. Remove from oven and warm tots with 1 1/2 teaspoons curry powder. Set aside.
In a medium skillet preheated to medium-high heat, add olive oil. Next, add the red pepper, carrot, onion, ginger, 1/2 teaspoon curry powder, salt and pepper. Saute until veggies have softened about 7 minutes. Remove from heat.
Break the egg into a small bowl and whisk. To make the egg roll, take a large wonton and face one of the corner edges towards you. Brush all four sides with the egg wash. Place three tater tots in the center along with a tablespoon of the veggie mixture. Fold the corner facing you along with the adjacent corner to the middle. Take the right corner and fold on top. Roll the wonton like a burrito to the left and seal the top with more egg wash. Place egg roll on a baking sheet line with a baking rack. Brush the entire top of the egg roll with egg wash. Repeat process until all the wontons have been used. You will have leftover tater tots. Bake egg rolls for about 10 to 12 minutes. Watching carefully to make sure they don't burn. Once they have a golden hue, remove from oven and serve with coconut dipping sauce and garnish with scallions. Serve immediately.
for the coconut dipping sauce:
In a small saucepan, combine all ingredients. Bring to a slight simmer and stir until heated through about 5 minutes.
All images and text ©