bourbon beef poutine with cheese curds & peppered gravy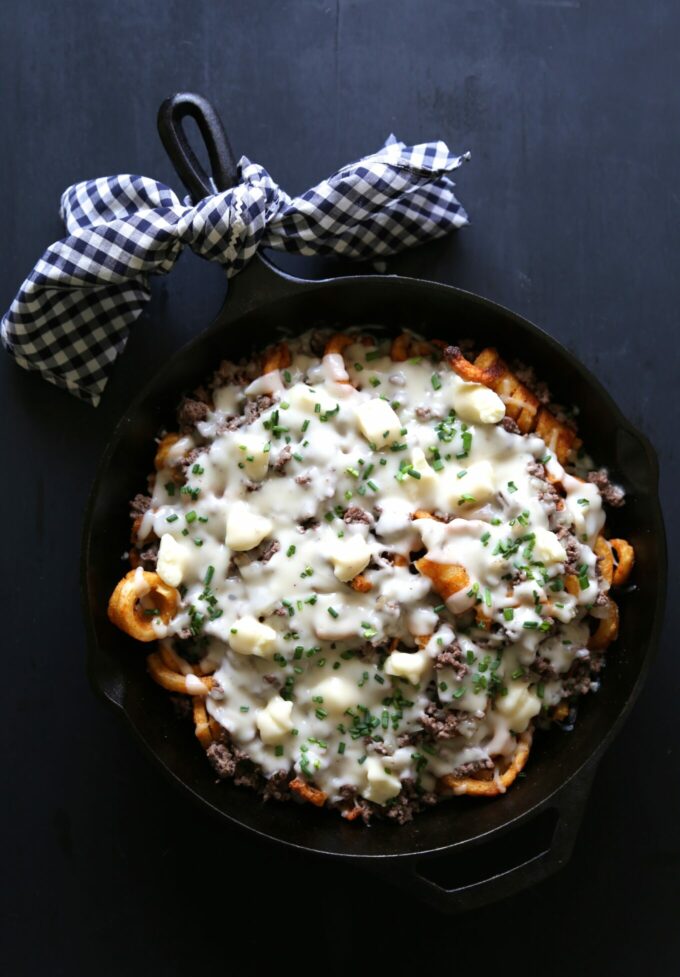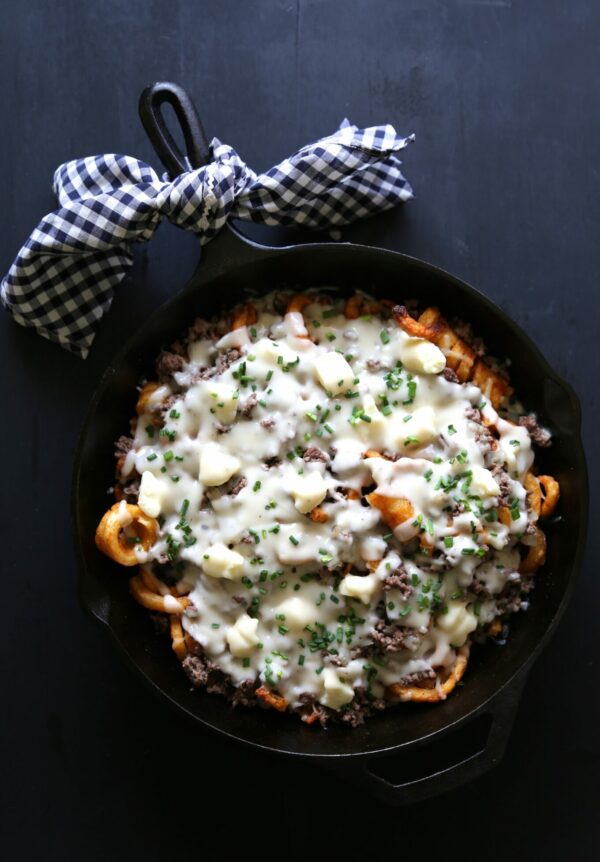 So, is this a thing, thing?
Or just a boy thing, thing? Well, not that thing, thing. That just got awkward didn't it?
I feel like I am missing out, but am also somewhat confused. Since I spend 97.4285% of my day "on the line", I never happily go to BuzzFeed, TMZ, Facebook, or any other news aggregate to read just the comments. Sure, I'll read a post or a status update, but I never spend hours scrolling and reading what wackadoo people have to say.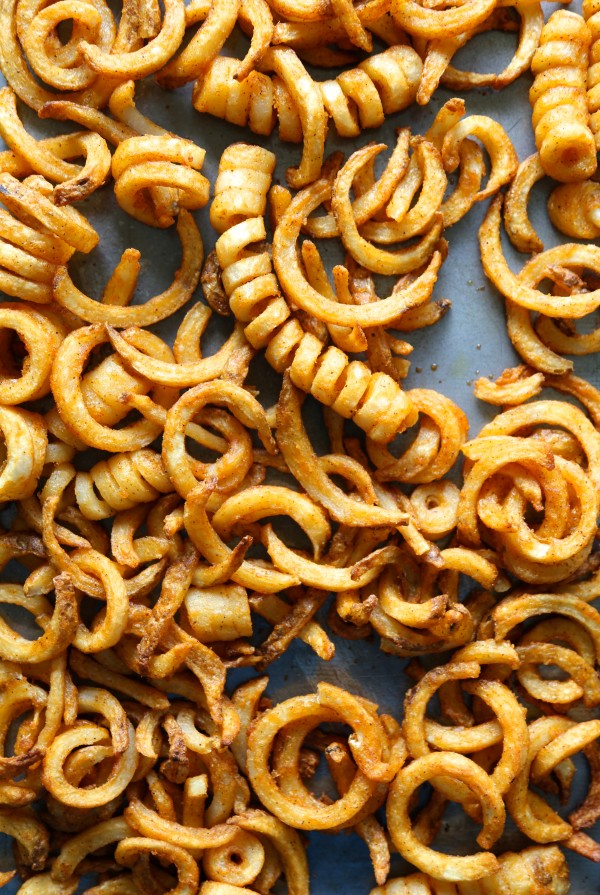 But! Apparently, this is a thing says Mr. B. He actually goes to sites just to read all the absurd, off the coo-coo truck comments that people leave. He says it's entertainment. That people actually take the time to write a preposterous comment and publish the darn thing!
While I get the entertainment value, I would get so frustrated after reading just two comments, because I would try to enter the conversation and reason with people that are acting bonkers. Which would lead me to saying something stupid and becoming an internet meme in 2.2 seconds for saying said stupid comment.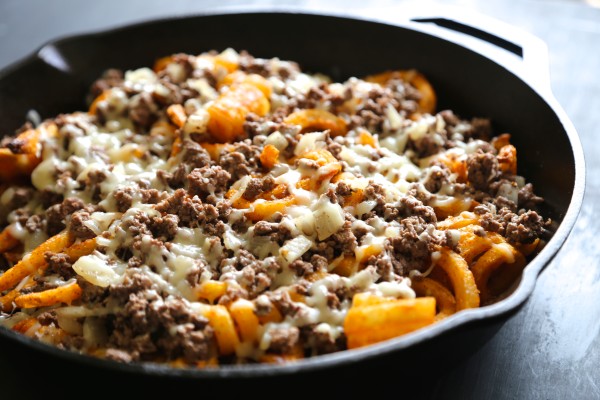 So, I best stay clear of the comment world and stick to making poutine. This may be my favorite way of making poutine. Why I haven't added cheese curds and bourbon to a pile of curly fries topped with gravy is beyond me. If this recipe doesn't make your Monday tolerable, go and read these comments.
And then come back for poutine seconds.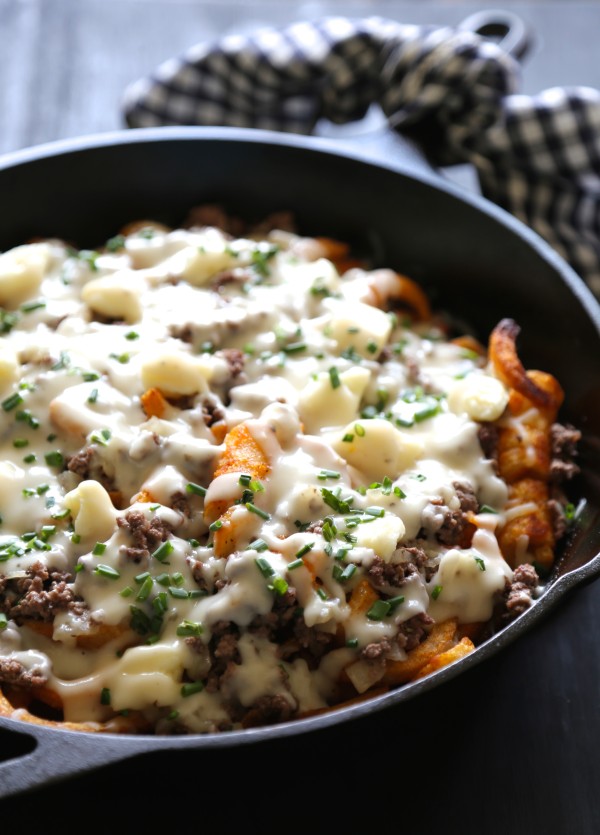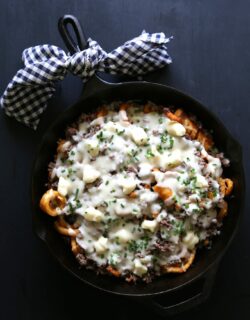 Bourbon Beef Poutine with Cheese Curds & Peppered Gravy
Ingredients:
for the poutine:
1 package frozen curly french fries or you can make these homemade frites
1 tablespoon olive oil
1 pound lean ground beef
1 small yellow onion, diced
1 tablespoon bourbon
1/2 cup mozzarella, shredded
1 package white cheddar cheese curds
Fresh chives, diced, garnish
salt and pepper to taste
for the gravy:
3 tablespoons unsalted butter
3 tablespoons all-purposed flour
1 cup chicken stock
1 teaspoon course pepper
Directions:
for the poutine:
Preheat oven to 425 degrees.
Place fries on a baking sheet and bake for about 20 minutes. Meanwhile, preheat a skillet to medium high heat add olive oil, beef, bourbon, onion, and s&p. Cook until the beef is no longer pink about 5 to 7 minutes. Remove from heat and set aside. Take the fries out of the oven and top with mozzarella immediately. Put the fries onto a serving dish. Top with beef mixture, curds, and then gravy. Garnish with chives and serve immediately.
for the gravy:
In a medium saucepan, melt butter over medium heat. Add flour and continue to whisk until the flour has cooked out and a roux forms; about a minute. Gradually pour in the chicken stock and continue to whisk until thickened. Add a pepper and stir.
All images and text ©