Buffalo Chickpea Mac & Cheese
Buffalo Chickpea Mac & Cheese is a healthy, yet hearty side dish or meal ready in 30 minutes!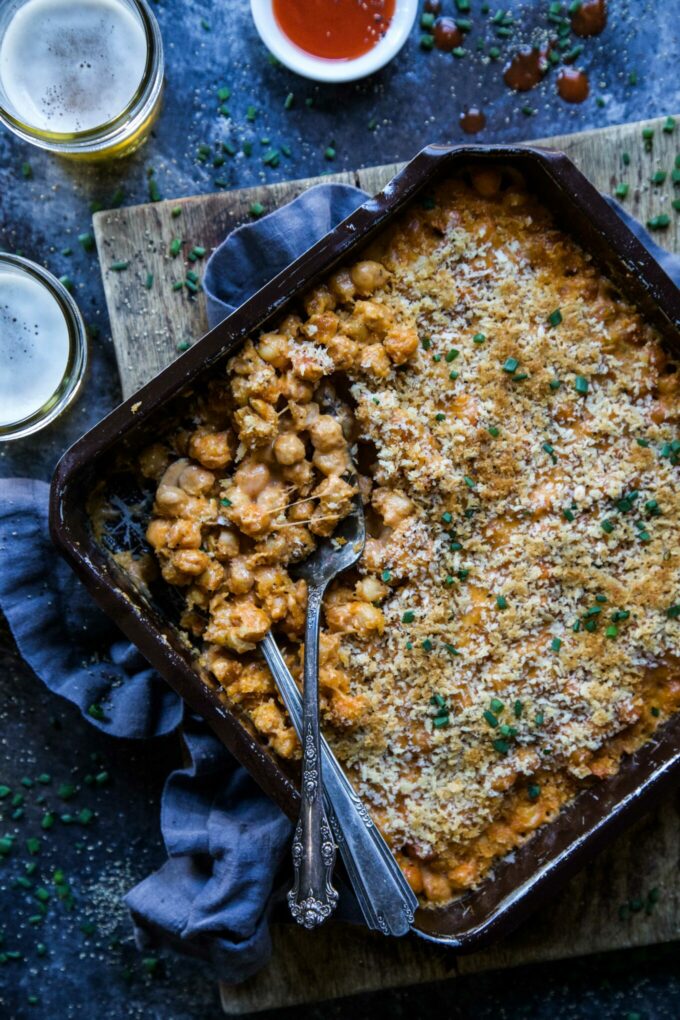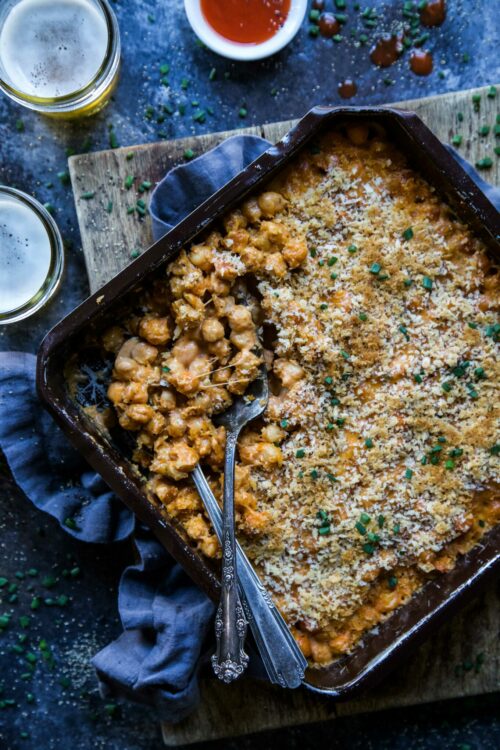 Waiting is the hardest part.
Are you in?
Or are you out?
Why must there be so much drama in whether or not my beloved Kansas State Wildcats get into the big dance? Right now, there is a 50/50 chance. Of course we won't know until this coming Sunday which might as well be 17 light years away! And….breathe.
I think the only way to soothe all this anxious energy is to focus on my March Madness spread. Oh, it's a thing. Only this spread has to last over three weeks. The food won't be out for three weeks straight. Well, unless I have McDonalds delivered. But seriously, you can't watch tournament play on an empty stomach. That's like watching the Super Bowl without wings.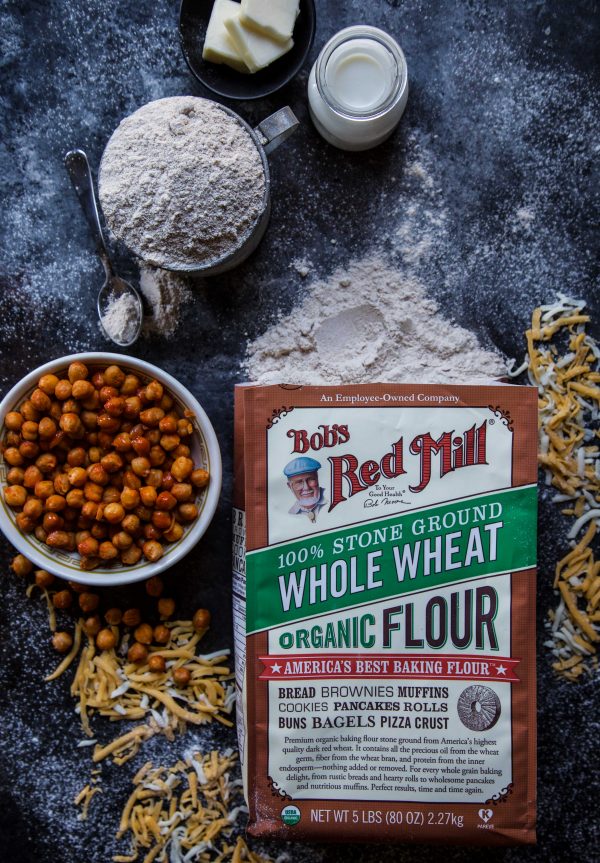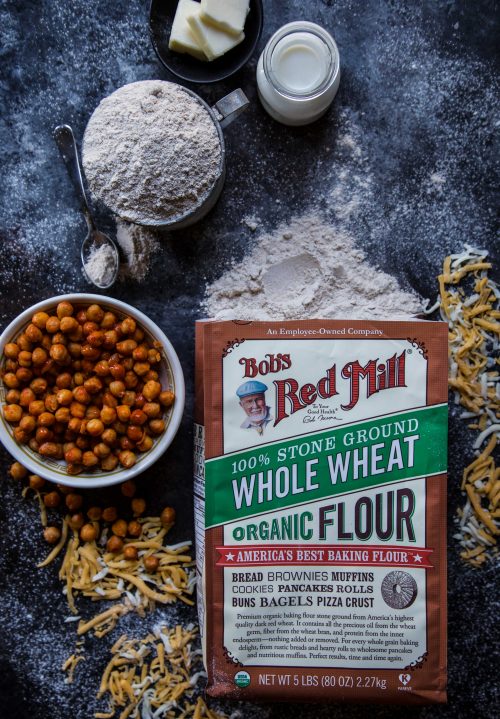 Okay, so to keep us (I mean yours truly) distracted and satisfied, I decided to take a classic comfort dish and make it a bit healthier. Meet your new friend, Buffalo Chickpea Mac & Cheese. I know it may sound weird, but just hear me out for a second.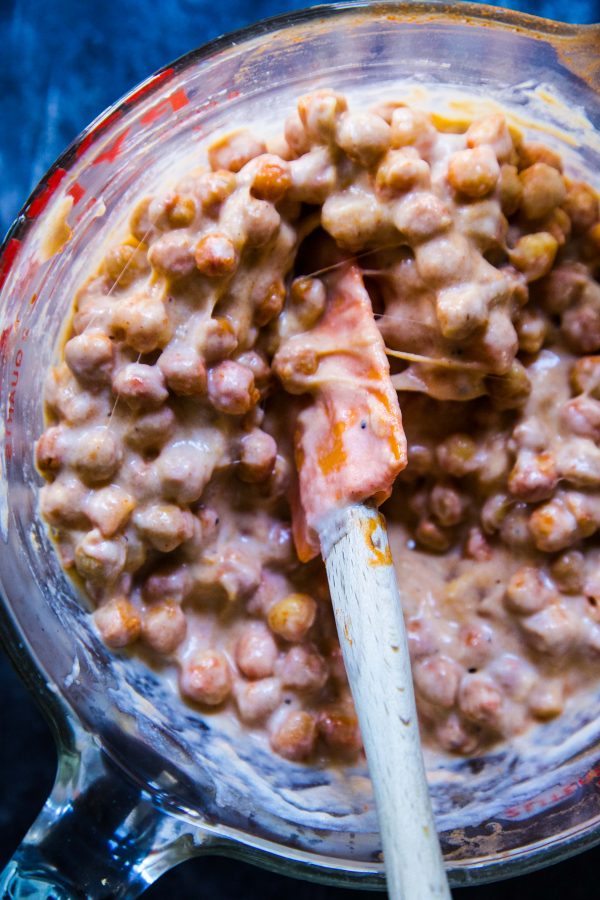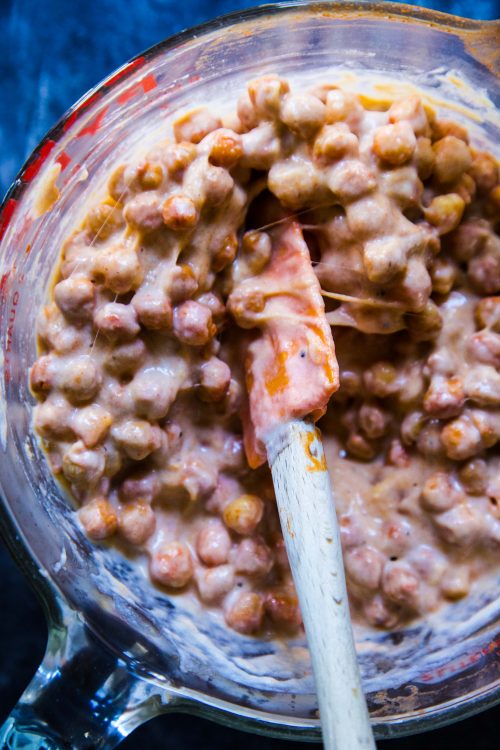 Chickpeas are an amazing legume full of protein and fiber. Which is why I thought it would be fun to use them as the base of the mac and cheese instead of traditional pasta. BUT! What makes this dish even more extraordinary is the sauce because it's made with Bob's Red Mill Whole Wheat Flour.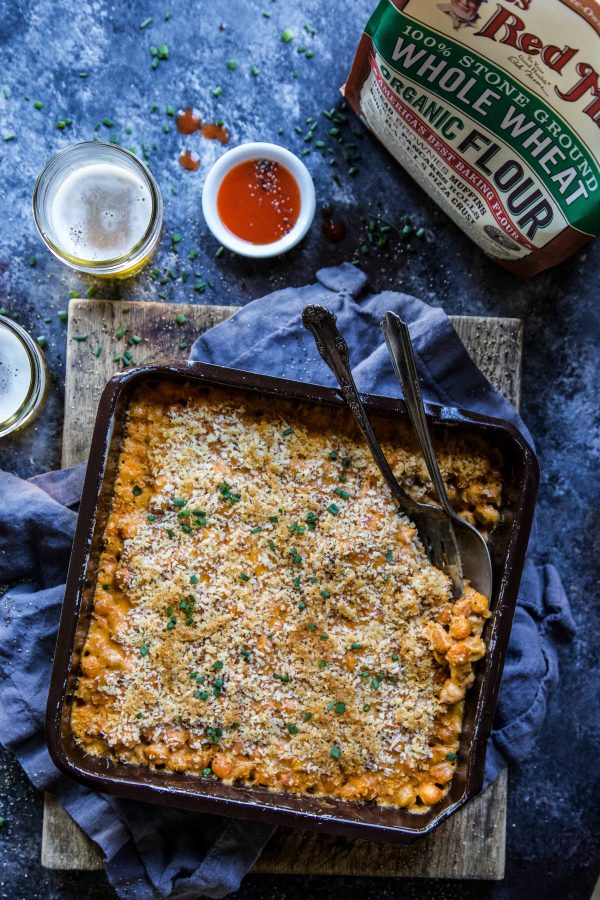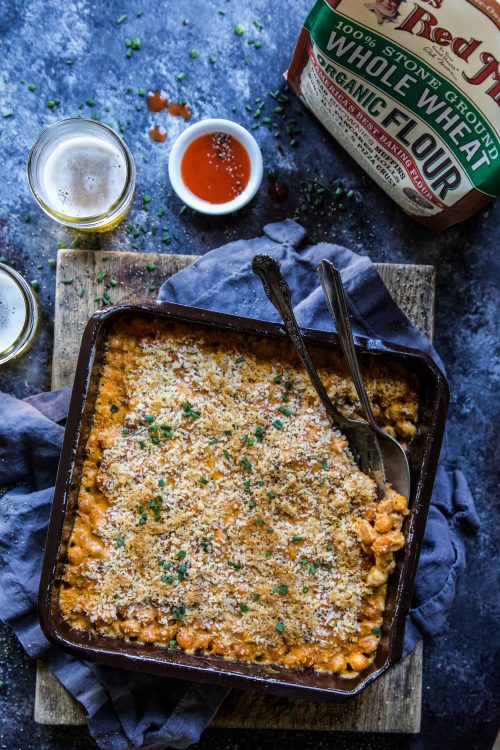 You guys know that I adore Bob's Red Mill products. So reaching for the whole wheat flour to make the roux was a no brainer. Their whole wheat flour is 100% stone ground from dark northern hard red wheat with all the bran and germ still intact. It's a high-protein flour which means you'll keep fuller longer! Can I get a high-five?
Anyways, this dish comes together quickly. Simply roast the chickpeas, make the roux, and bake until golden brown. YOU GUYS are going to flip over this Buffalo Chickpea Mac & Cheese. Pssst…it's even better than wings.
GO STATE!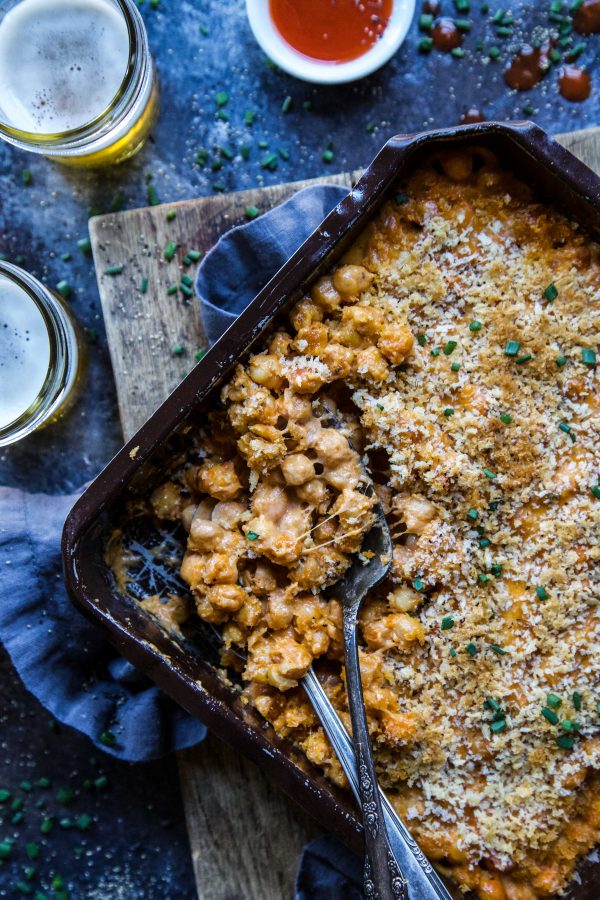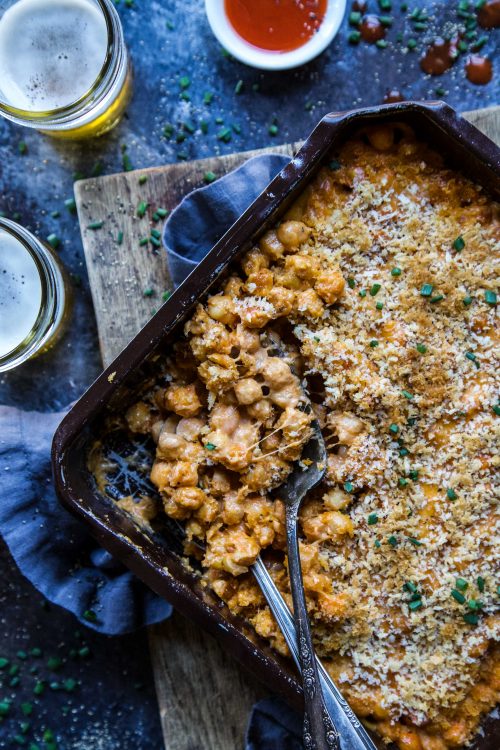 ***This post is sponsored by Bob's Red Mill. As always, all opinions expressed are 100% my own.***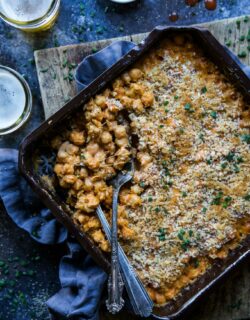 Buffalo Chickpea Mac & Cheese
Ingredients:
4 15oz cans chickpeas, drained, rinsed
1 cup favorite buffalo hot sauce (I use Frank's)
5 tbsp unsalted butter, divided
2 1/4 cups whole milk
1 cup shredded mild cheddar cheese
1 cup shredded mozzarella
1 cup panko
Fresh chives, for garnish
salt and pepper to taste
Directions:
Preheat an oven 375 degrees. Spray two baking sheets with non-stick cooking spay.
In a large bowl combine chickpeas and buffalo sauce. Divide the chickpeas between the two baking sheets making sure they are in an even layer. Place the baking sheets into the oven for about 12 to 14 minutes.
Remove the baking sheets and toss the chickpeas and continue to cook for additional 12 to 14 minutes or until crispy. Place the chickpeas back into the bowl and set aside. Turn the oven to 400 degrees.

Next, make the roux. In large skillet pre-heated to medium heat melt the butter. Add the flour and begin to whisk. Whisk for about a minute until thickened. Next, add the milk and whisk until smooth about five minutes. Add in cheddar, mozzarella, salt, and pepper. Stir to combine until a smooth cheese sauce forms.

Pour the cheese sauce into the bowl with the chickpeas and toss to combine. Next, melt the remaining 1 tbsp of butter in the microwave. Add the panko to the butter and toss to combine.
Spray an 8X8 baking dish with non-stick cooking spray. Pour the chickpeas into the prepared baking dish. Top with panko and bake for about 10 to 12 minutes until golden brown. Remove from oven and garnish with fresh chives.
All images and text ©