Cardamom Chocolate Sheet Cake
Cardamom Chocolate Sheet Cake is a decadent cake perfect for any occasion!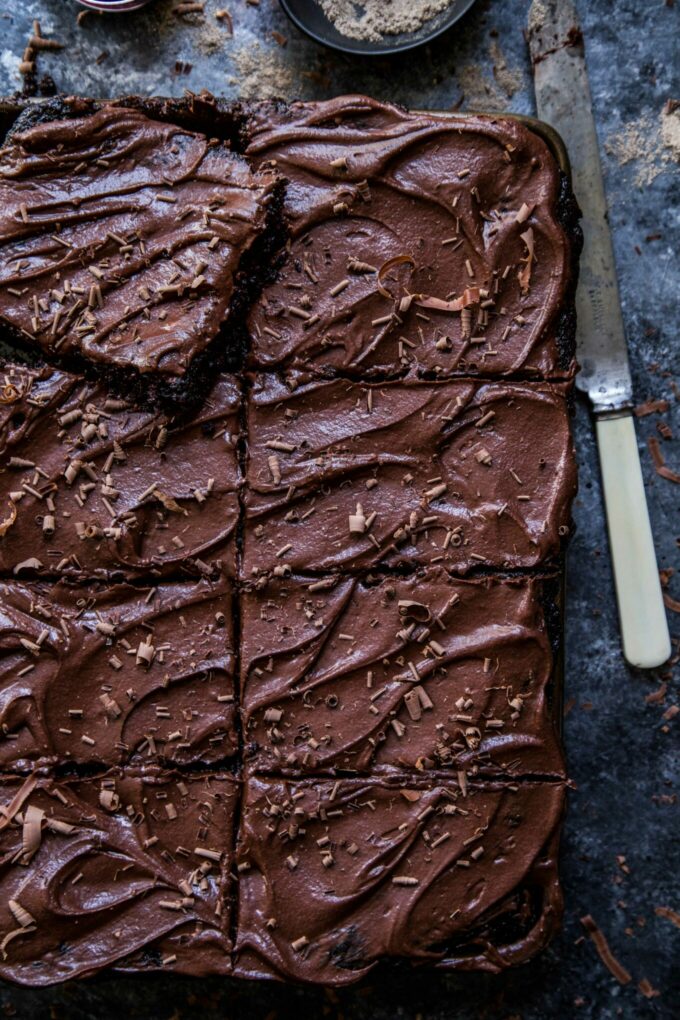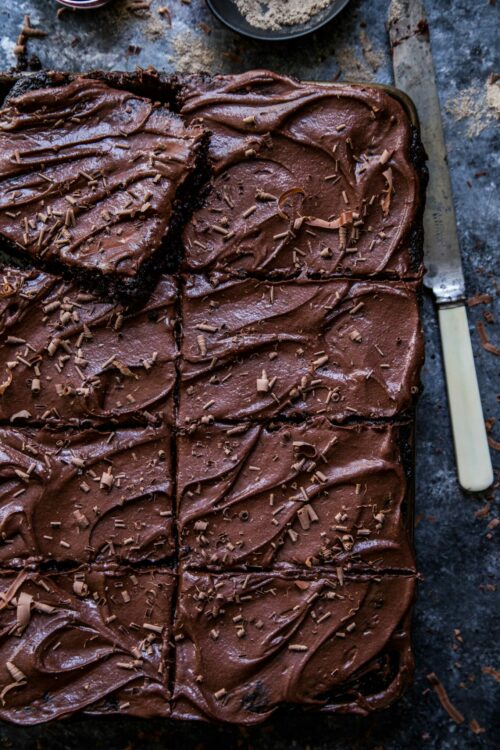 I say this with all seriousness.
Chocolate Sheet Cake used to haunt my dreams.
Wait. How can a delicious, chocolate cake give one nightmares? Well, the answer is easy. You make said cake over and over for your spouses birthday and for some reason the cake self implodes, gives you the middle finger, and makes a splashy exit for the kitchen walls.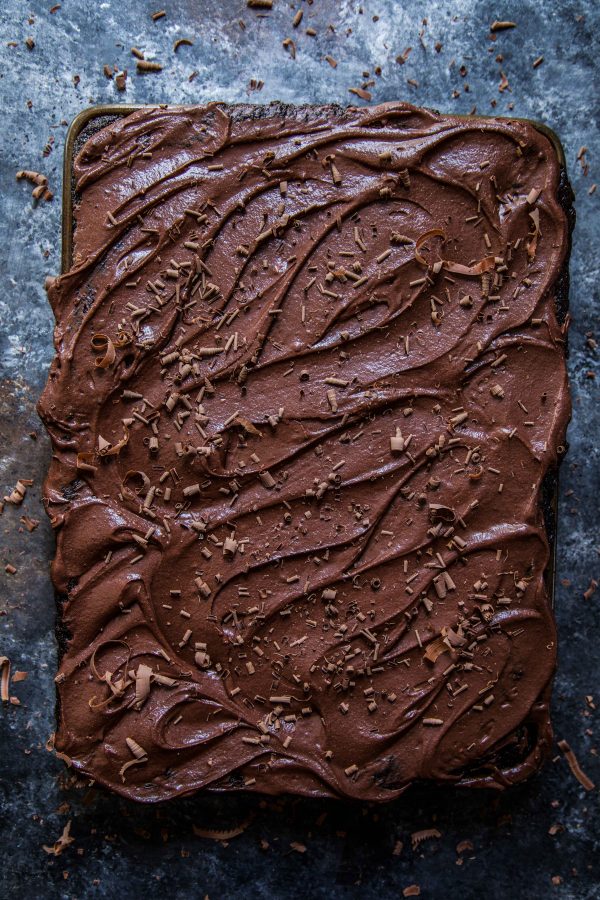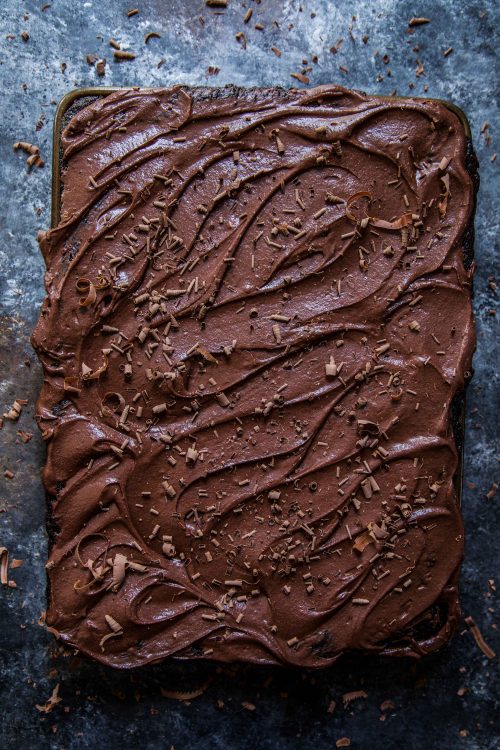 I've made many cakes, pies, and tarts in my day. BUT! For some reason every time I made a chocolate sheet cake, it turned into a hot mess with yours truly standing in the kitchen sporting huge crocodile tears.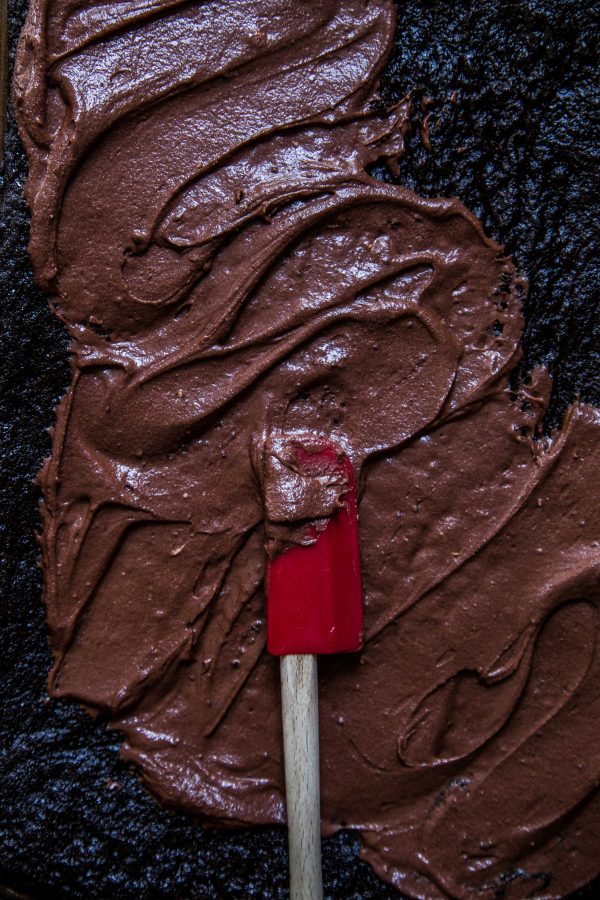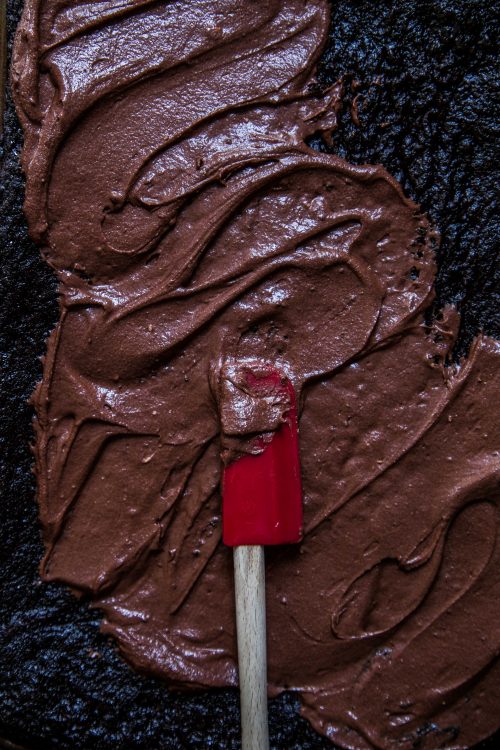 I honestly don't know what I was doing wrong. Maybe it was the sheet pan baking style that throws everything off? Or adding hot water to batter? Maybe I should have just stuck to box cakes? Or maybe I should have seen a cake therapist?
Anyway, given all the past drama with this cake, I finally decided to face my fears. In order to get my arms around this bad boy I knew I needed to create my own version. You know, put a little bit of me in the cake. Which is why I decided to add cardamom spice to the whole operation.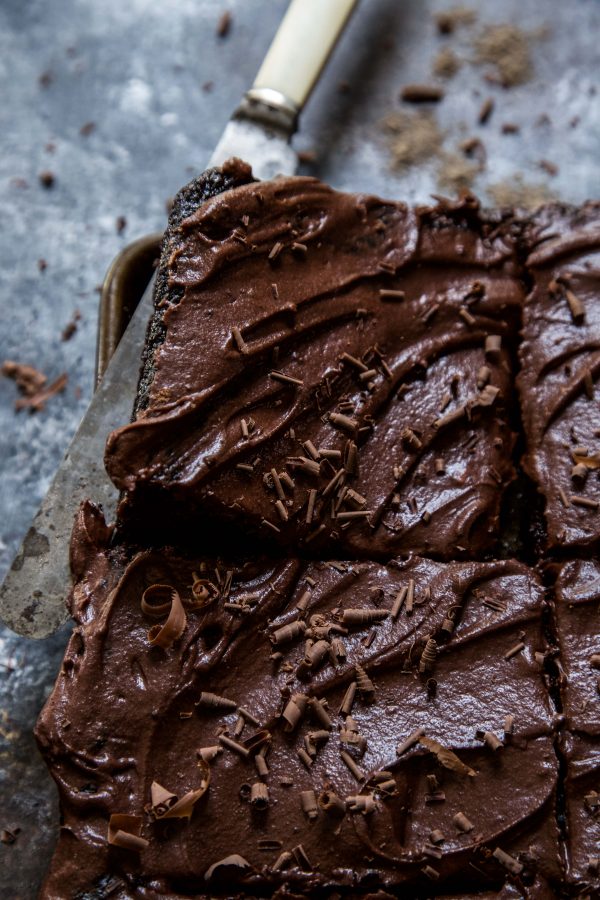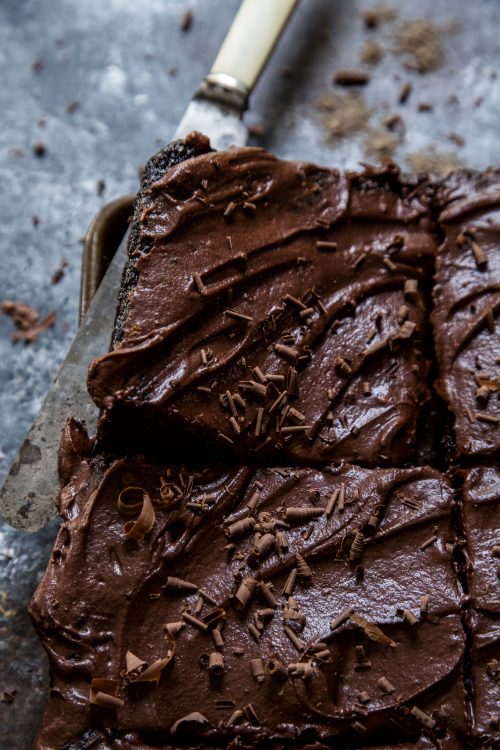 Cardamom and chocolate are like two best friends. The spice of cardamom ( a little goes a long way) elevates the cake to a sophisticated level in which you feel you could be enjoying a slice next to Harry and Meghan. Also, t-minus one month until they are married? WHO'S EXCITED?!!!
The rest of the ingredients in the sheet cake are the usual suspects. Simple, delicious, and I honestly think the cardamom gives the cake super powers and keeps the cake from trying to make a run for it while in the oven. Just sayin'.
Prevent cake nightmares and add the cardamom.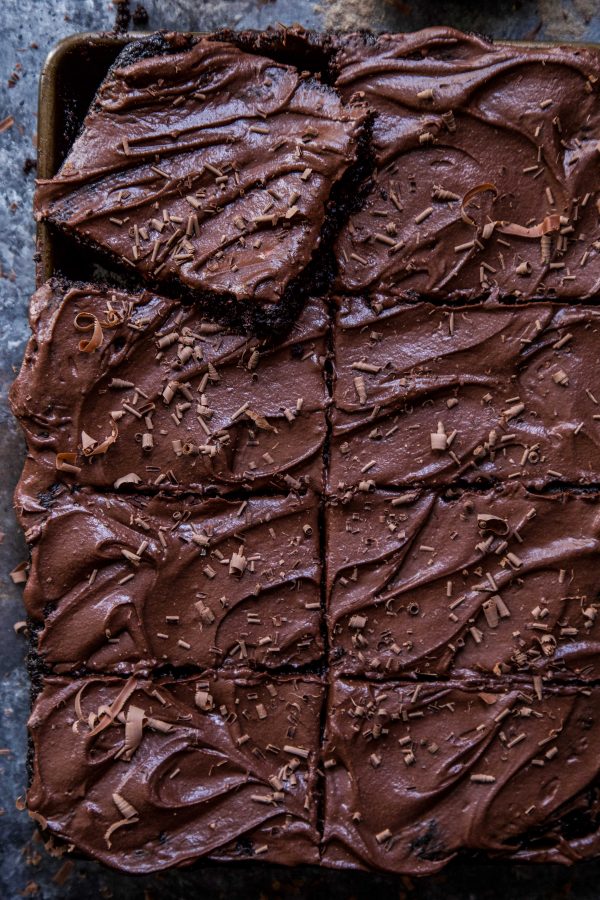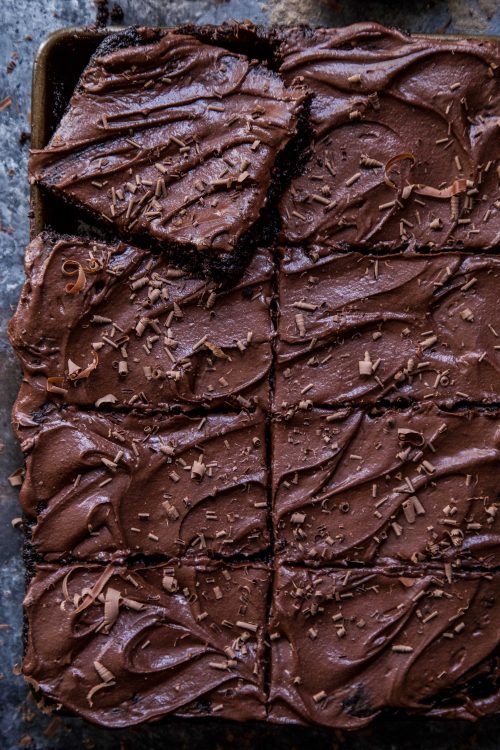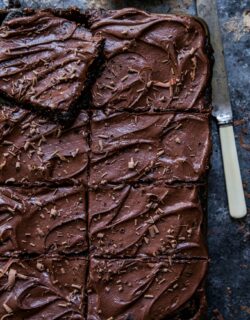 Cardamom Chocolate Sheet Cake
Ingredients:
for the chocolate cake:
1 3/4 cups all-purpose flour
2 cups granulated sugar
3/4 cup unsweetened cocoa powder
2 1/4 tsp baking soda
1/2 tsp baking powder
1 tsp kosher salt
1/2 tsp ground cardamom
1 cup whole milk
1/2 cup vegetable oil
1 1/2 tsp vanilla extract
2 large eggs
1 cup slightly boiling hot water
for the chocolate frosting:
2 sticks unsalted butter at room temperature
4 cups powdered sugar
6 tbsp whole milk
1/2 cup unsweetened cocoa powder
1 tsp vanilla extract
Directions:
for the chocolate cake:
Preheat your oven to 350 degrees. Spray a 9 X 13 baking sheet with non-stick cooking spray and set aside.
In a large bowl combine flour, granulated sugar, cocoa powder, baking soda, baking powder, salt, and cardamom.
In another large bowl combine milk, vegetable oil, vanilla extract, and eggs. Next, add the wet ingredients in thirds to the dry ingredients until well mixed.
Take the hot water and gently pour it into the batter stirring to make sure everything is well combined.
Next, pour the batter in the prepared baking dish. Bake the cake for about 30 minutes or until a toothpick inserted into the center comes out clean.
Let the cake cool completely before frosting.
for the chocolate frosting:
In a mixer fitted with a paddle attachment, beat the butter for about 30 seconds. Next, add in 1 cup of the powdered sugar and about 2 tbsp of the milk. Continue mixing.
Add in the cocoa powder and vanilla extract. Keep mixing, adding more milk until you achieve desired consistency.
All images and text ©