Amman, Jordan: Where to Stay!
Amman, Jordan: Where to Stay! Amman is the vibrant capital of city of Jordan. This city is bursting with culture, ancient history and five-star hotels. Check out my full guide on why staying at the the Fairmont Amman is a must.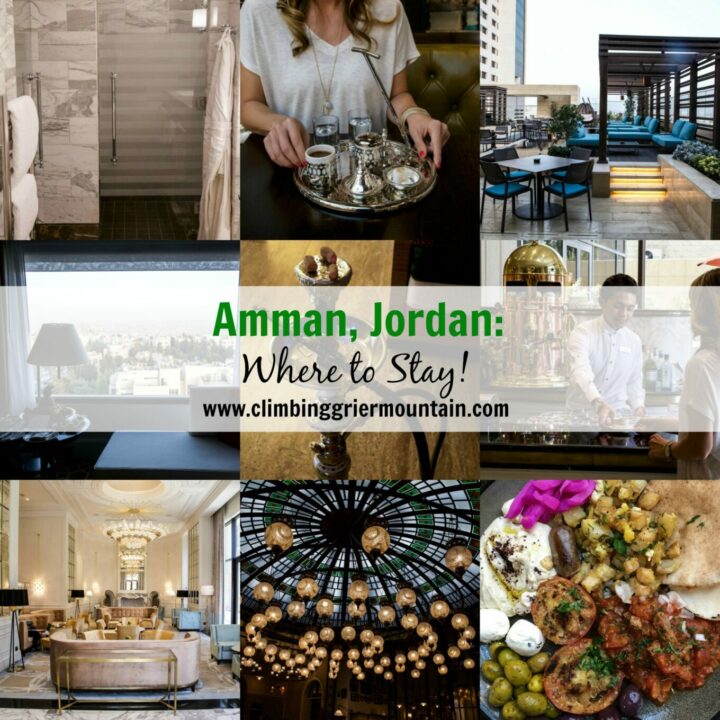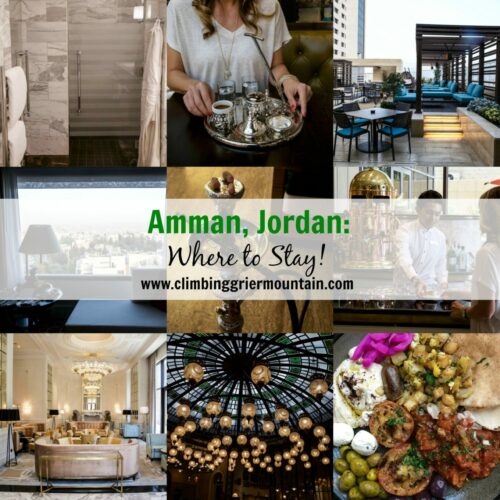 Pack your suitcase.
Luxury awaits you in the heart of Amman.
In Amman there are many hotel choices to find suitable sanctuary. My clear favorite is the luxurious, five-star Fairmont Amman. I had the pleasure of staying at this modern urban oasis and believe me, the folks at The Fairmont Amman define the word service. From extraordinary hospitality to world-class cuisine, and endless amenities, I wish I could have moved in.
So, put your feet up, relax, and let me take you on a tour of the Fairmont Amman.
LOCATION: 
The Fairmont Amman is just 30 minutes from Queen Alia International Airport and located in the prestigious 5th circle of Amman. It's a convenient walking distance to many affluent neighborhoods, shops and restaurants; and it's the perfect hotel to get acquainted with the ancient city.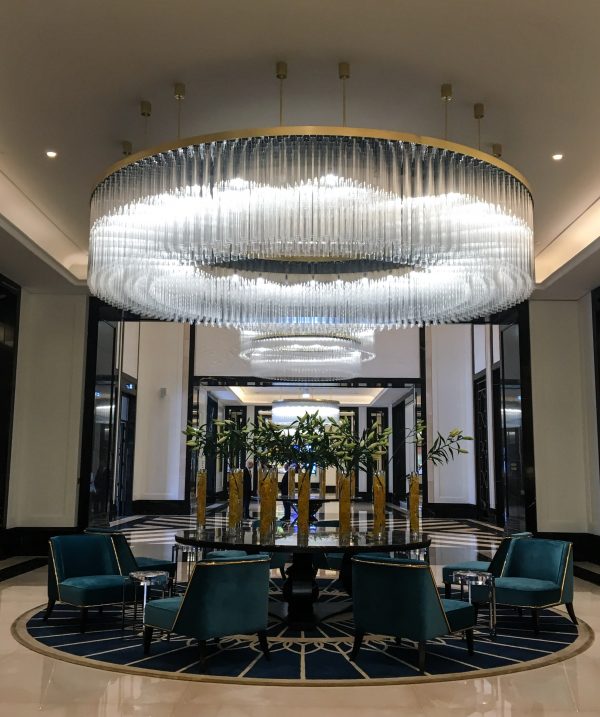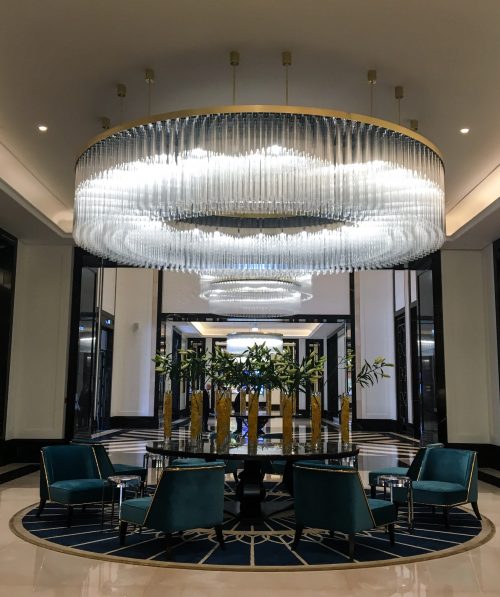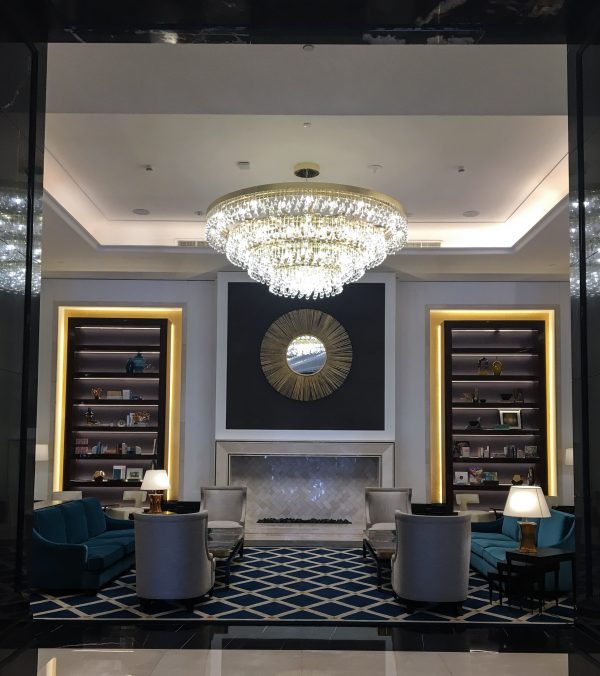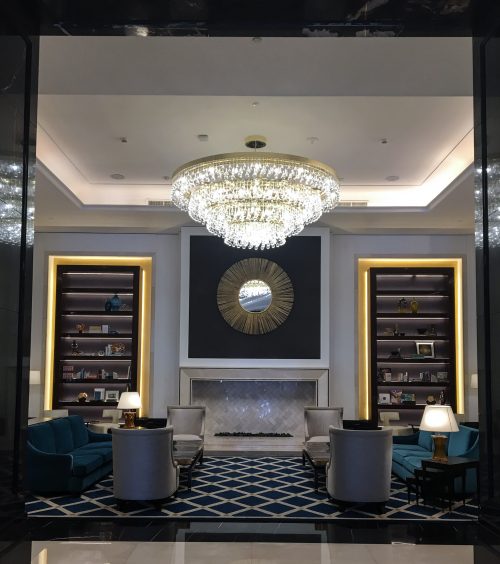 HOTEL ROOM: 
The hotel boasts over 317 rooms in a variety of spacious guest rooms and suites,. During my stay, I nestled into one of their guest rooms with breathtaking views of the Amman hills.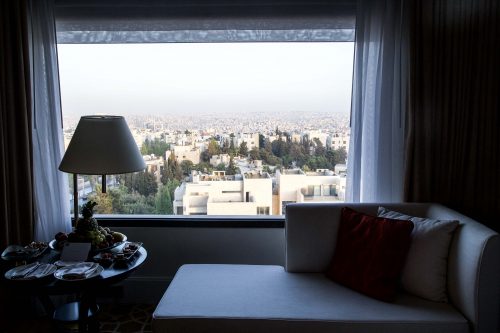 Each guest room is well designed with a modern touch. There's the comfy king bed, large windows, interactive flat screen, Nespresso machine, office and media panels to complete the high-touch experience. And don't forget the spacious closets!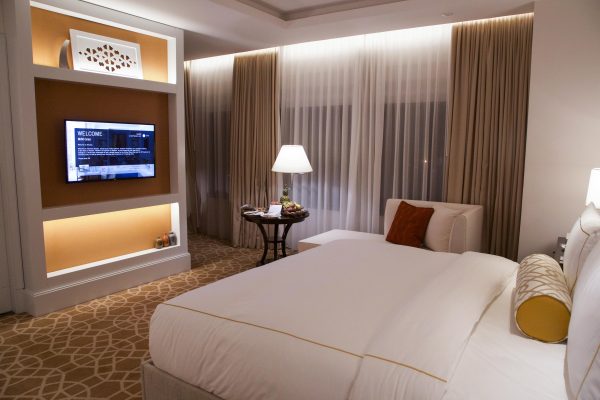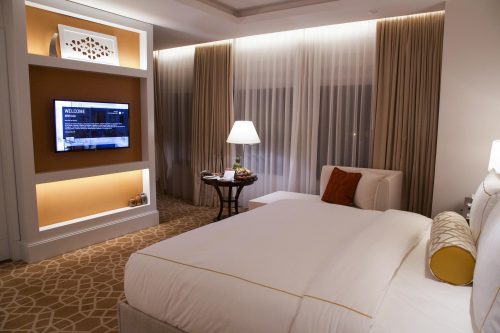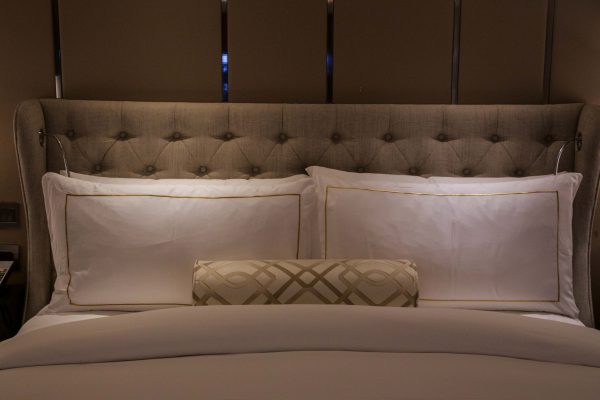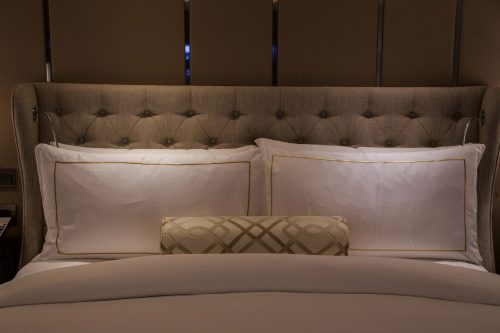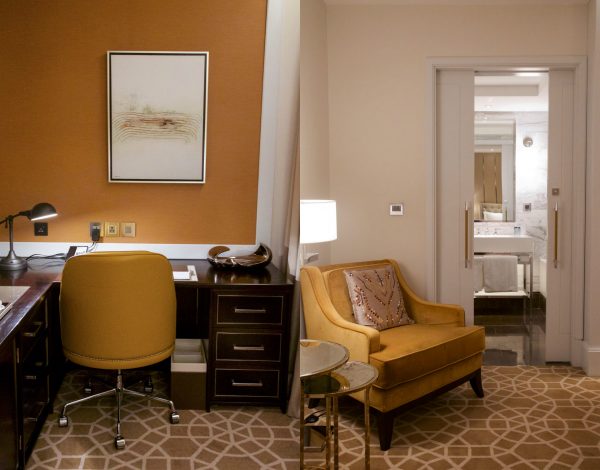 Also, the bathrooms give you an option of a rain shower or a deep bathtub for the ultimate relaxation experience. Bret and I were so spoiled. To help us celebrate our 10th wedding anniversary the Fairmont Amman team covered our room in paper butterflies, flower petals, and towel swans. Plus, lots of chocolates to boot!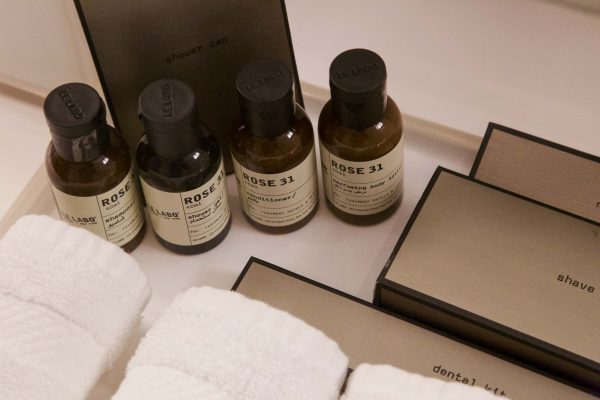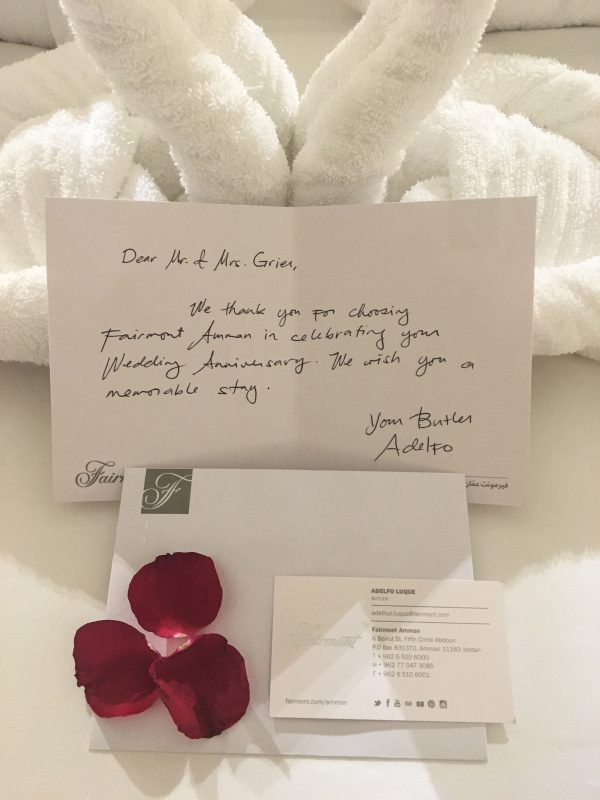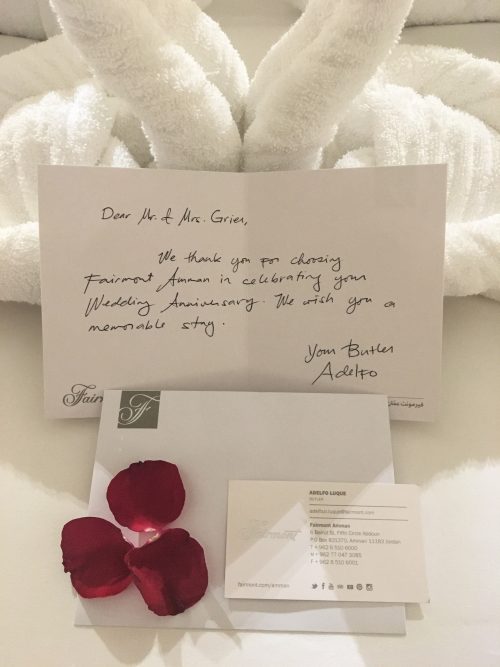 DINING: 
I am not typically a fan of eating meals at a hotel while you are traveling, simply because there is a whole city filled with local restaurants to try. BUT. The Fairmont Amman blew my mind when it came to world-class cuisine. Some of the best food I ate while in Jordan was at the hotel. Take a peek, but be warned, it might make you drool.
NUR
Nur is a melting pot of Middle Eastern flavor. Start your morning off with a smorgasbord of Levant cuisine like Za'atar croissants, pickled turnips, marinated labneh, foul and of course, a traditional cup of Turkish coffee.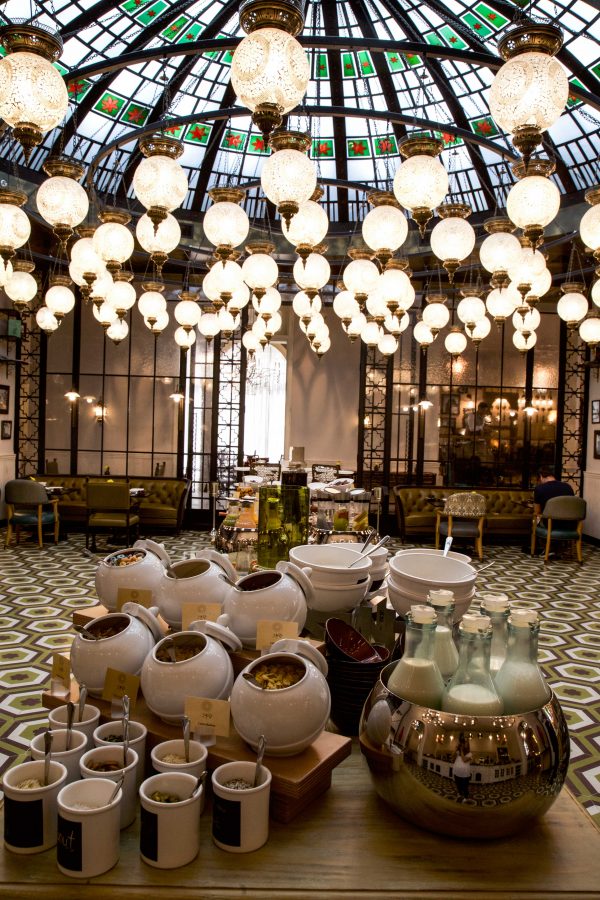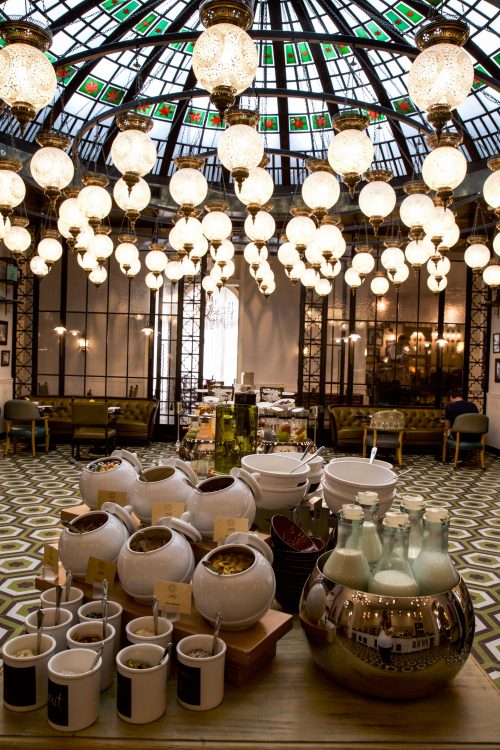 Nur is also open for lunch and dinner. Make sure to try Turkish calamari, lamb makanek, and fattoush salad!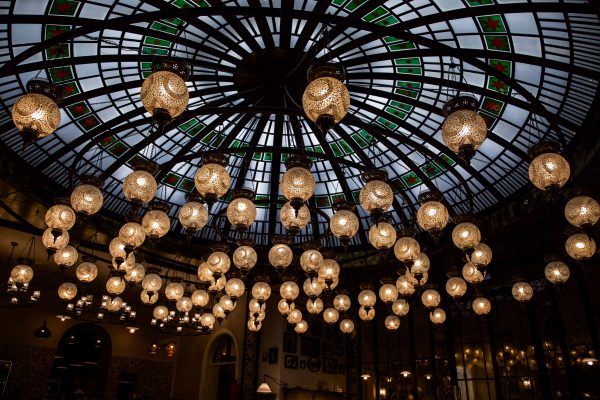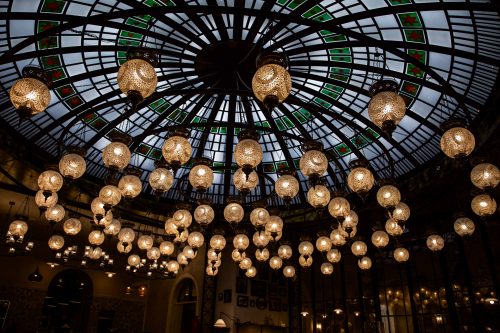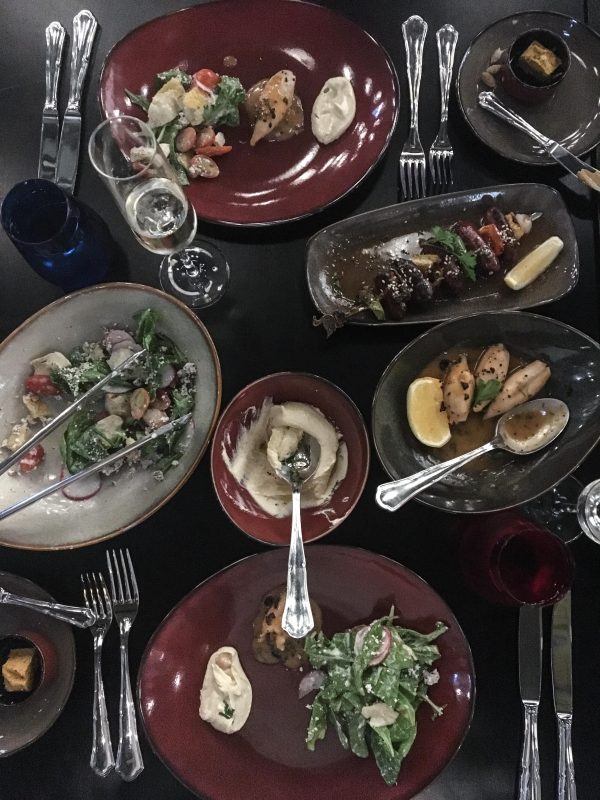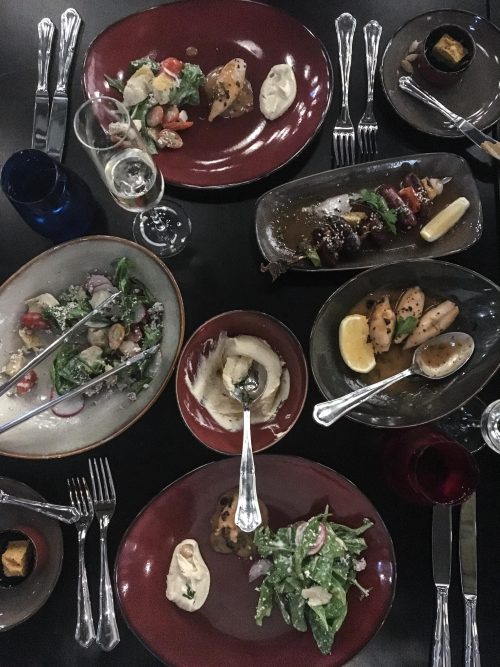 CRYSTAL LOUNGE
After a long day of touring take a seat in the Crystal Lounge. This sophisticated coffee lounge is the perfect pit stop to sip freshly brewed tea, coffee, or juices. Or, if you need something a bit stronger, try a glass of champagne, wine or spirits. Also, you'll find a handful of nibbles like pastries, chocolates, and other savory treats for an afternoon snack.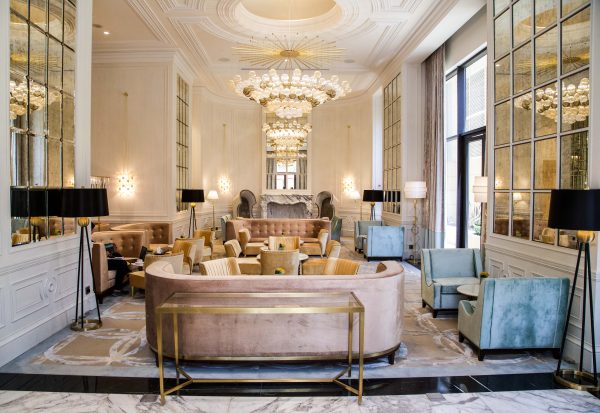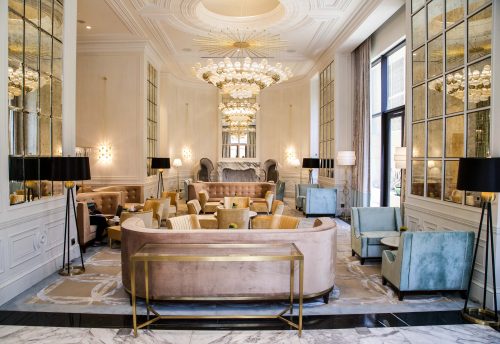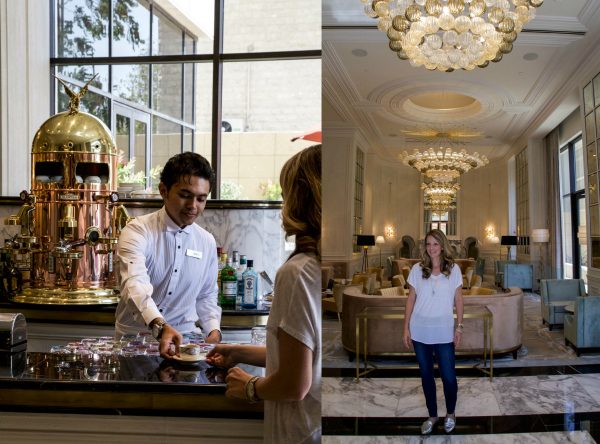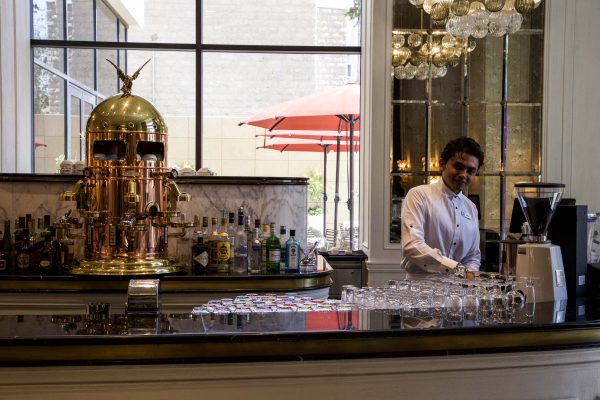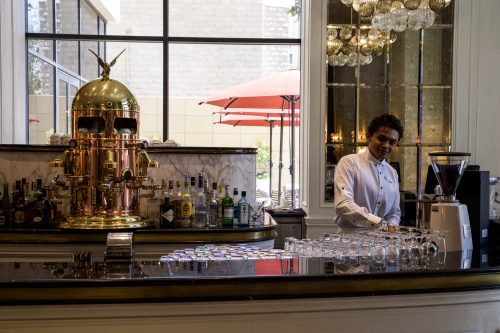 TSUKI
The Fairmont Amman has a few spots for dinner that you shouldn't miss. Make sure to stop by Tsuki. This authentic Japanese style cooking offers an array of sushi that will expand your palate. Try the chef's market special of nigiri. Also, a few rolls not to miss – bbq eel tempura roll and cucumber roe roll.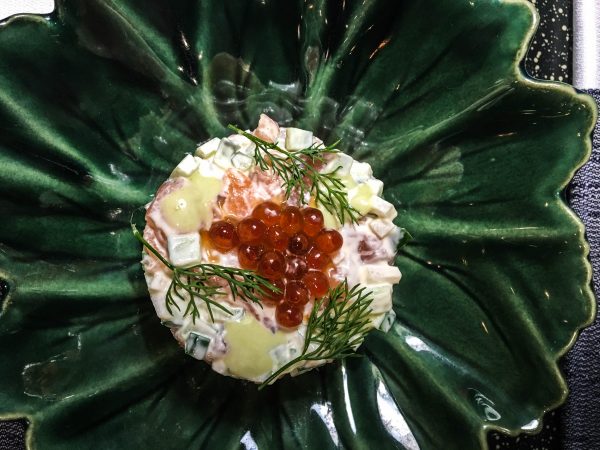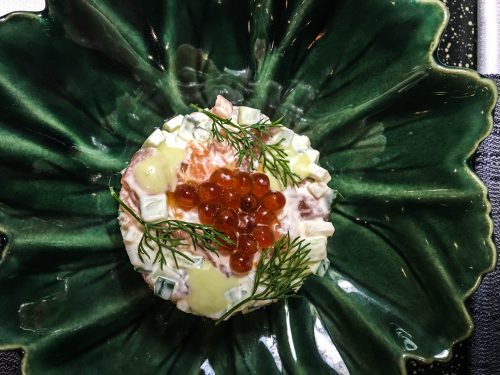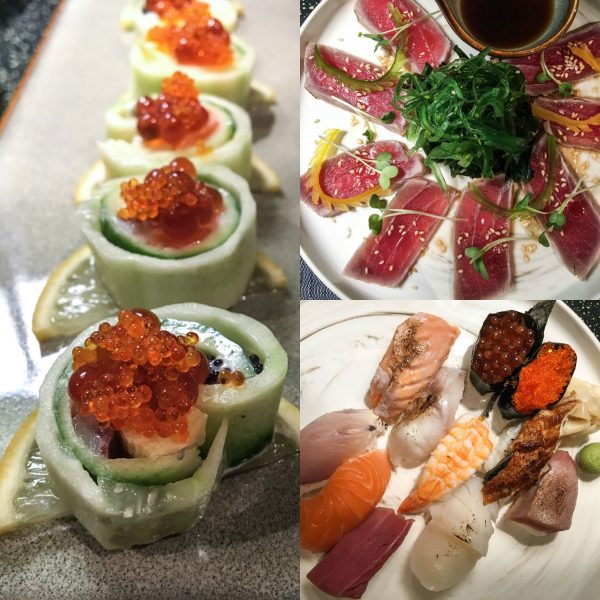 SALT
If you are missing Western cuisine, Salt will hit the spot. I was intrigued by this restaurant simply because I wanted to see what their version of grilling was all about. Well, after the first few bites of our juicy steak covered in a chimichurri sauce I was hooked. It was grilled to perfection. Also, definitely try the honey-roasted brussels sprouts with harissa and lemon relish and polenta za'atar!
NASIM
The best way to end your evening is by stopping by Nasim for a nightcap, more nibbles and shisha. Sit outside on the terrace and enjoy the views of Amman while you sip Jordanian wine, nosh on hummus shawarma and fatayer sabanekh. But don't forget to try shisha. I had no idea what I was doing, but thanks to the staff I ended up being a total pro.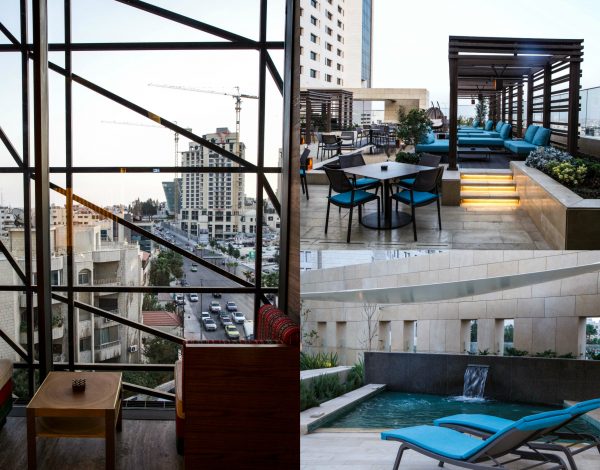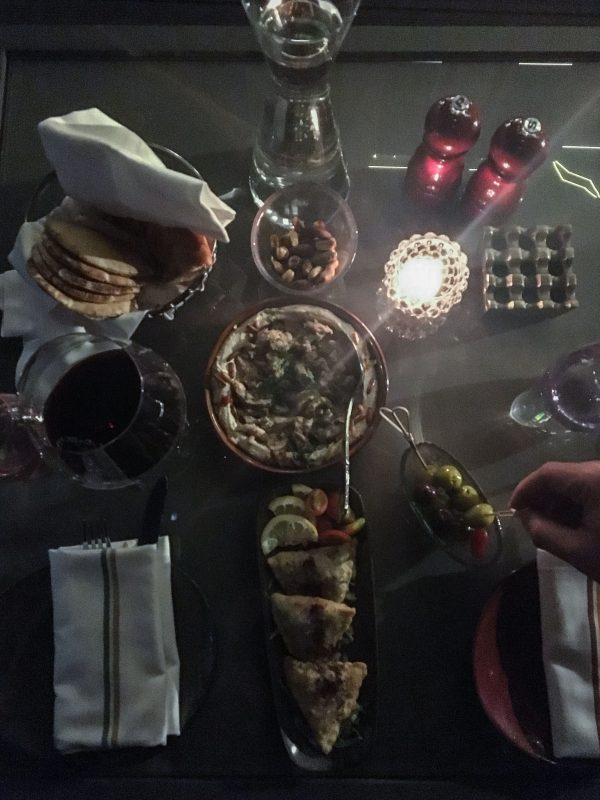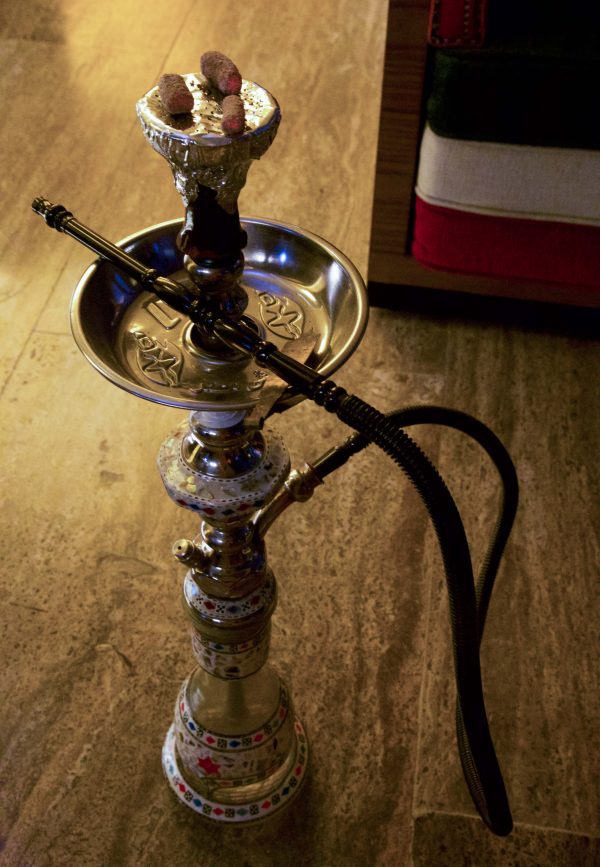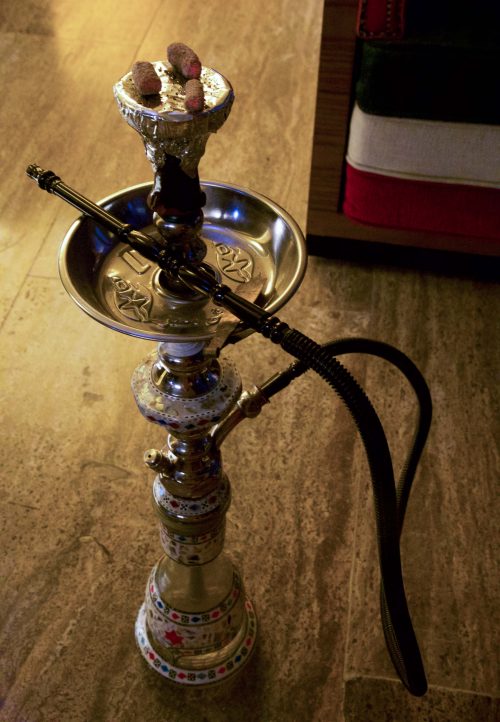 Other Pleasures to Encounter at the Hotel: 
The Fairmont Amman has much to offer. Since they were in the soft opening stage, I didn't get to experience the spa. But I hear the Willow Stream Spa is the perfect place to relax. There's something for everyone: vitality pools, Dead Sea pools, steam rooms, and a state-of -the-art fitness center. A zen moment awaits you.
Also, if you are looking to arrange any activity during your stay, the hotel staff will be of service. Whether it's a day trip to Jerash or the Dead Sea, ask your concierge for recommendations.
And that's a wrap on my extra special stay at The Fairmont Amman. If you are visiting Amman in the near future I promise you will not be disappointed with your stay.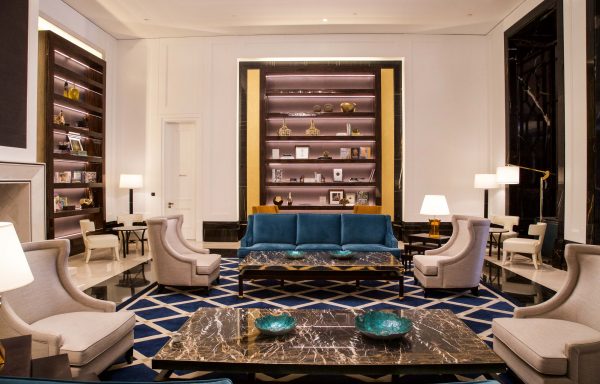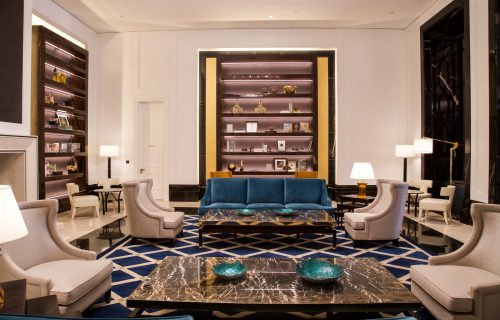 Thank you to The Fairmont Amman for graciously hosting us. I will never forget your kind hospitality and authentic spirit.