Shawarma Pizza Frittata with Crispy Kale
Shawarma Pizza Frittata with Crispy Kale is a sassy weekday or weekend dish! Ready in 20 minutes this will be your new breakfast go-to!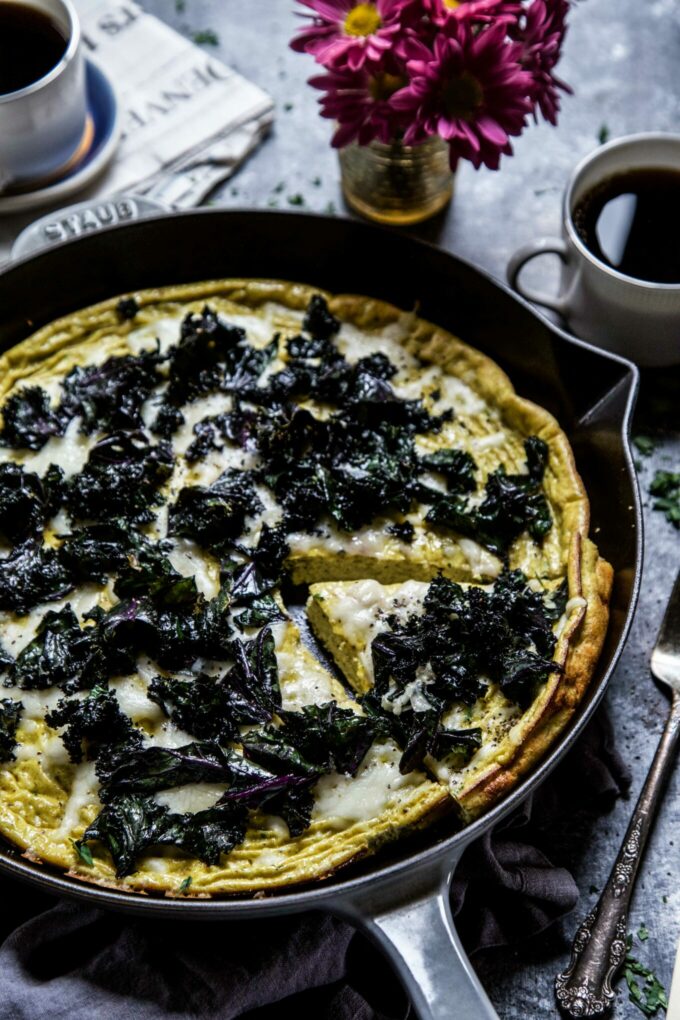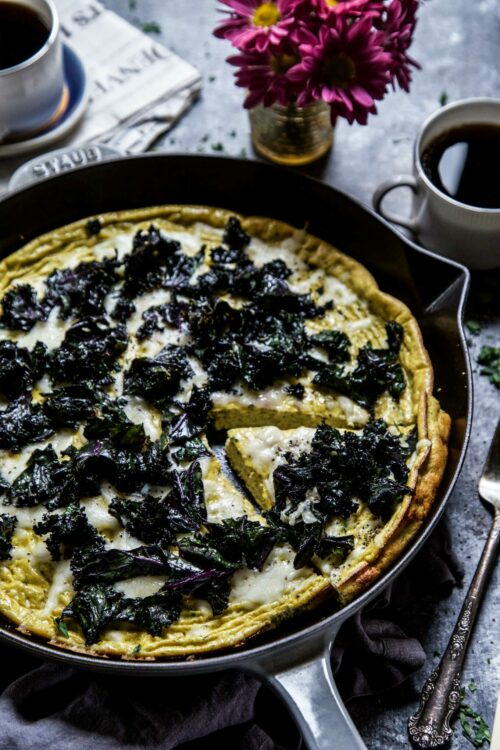 I'm hitting the road again today.
Where to?
Queenstown, New Zealand. Just kidding. Some day I will get my tookus to that country. I hear nothing but wonderful, adventurous things about the Kiwis. Any country where you can snow ski and marinate on the beach is a win-win in my book.
Truth: I am headed back to Kansas City today to prep and get ready for Local Life event this Friday! Local Life is like first Friday's, but it takes place on every third Friday. You with me? The event is located in downtown Overland Park, Kansas. There will be art galleries, live music, local vendors selling goods, and yours truly will handing out samples from Modern Comfort Cooking.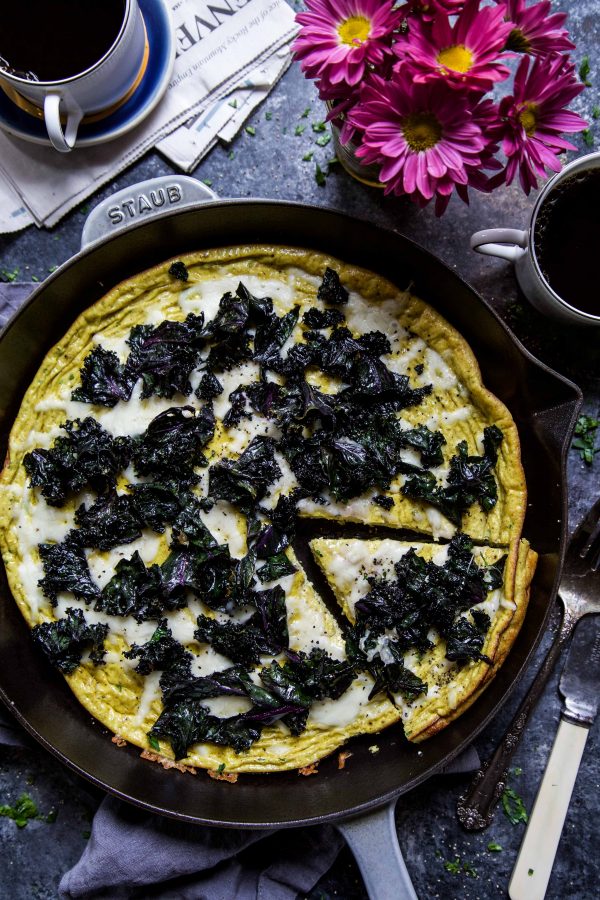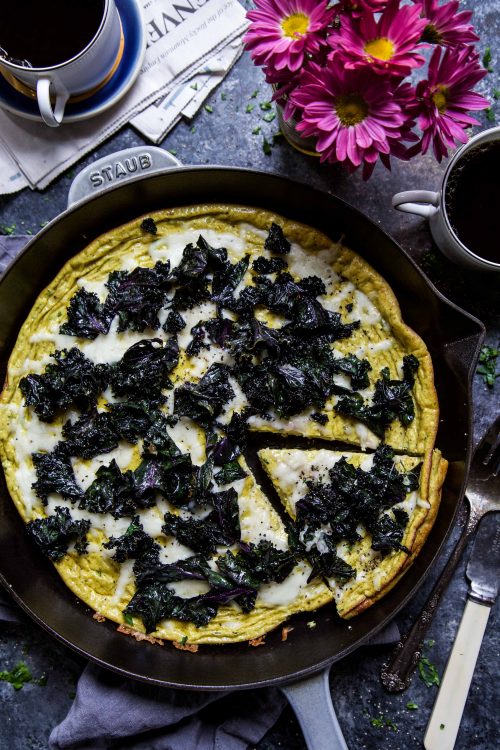 We will be set up at the Culinary Center (of Kansas City) in the Kitchen Shop from 5pm to 8:30pm. Also, word on the street is that we might be serving champagne. Only way to find out is to stop by! Plus, I really do want to see your face!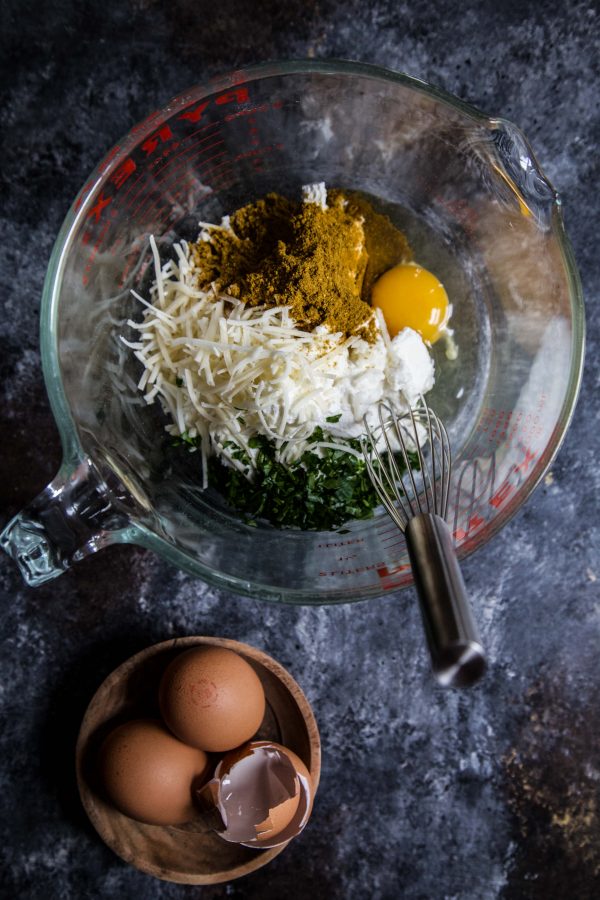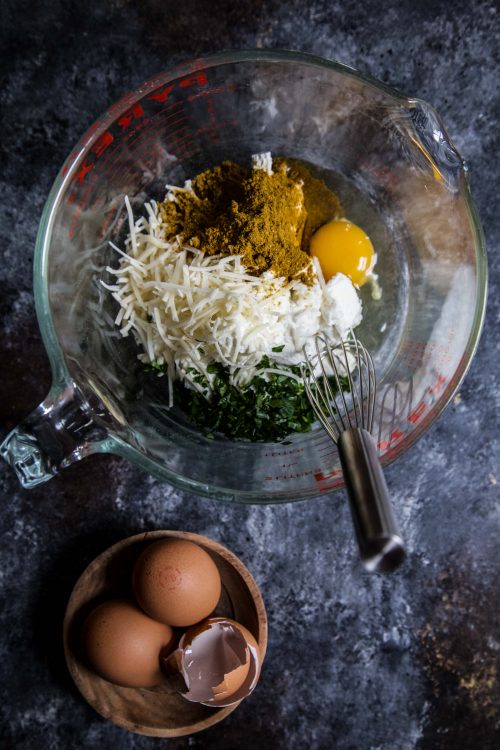 Since we are halfway through the week, I figured we needed something to get us excited about the weekend specifically brunch. I don't know why I waited so long to jump on the frittata train, but let me tell you, I am moving full force ahead with today's recipe. Its got spice, sass, veggies, and comes in a pizza form. What's not to like?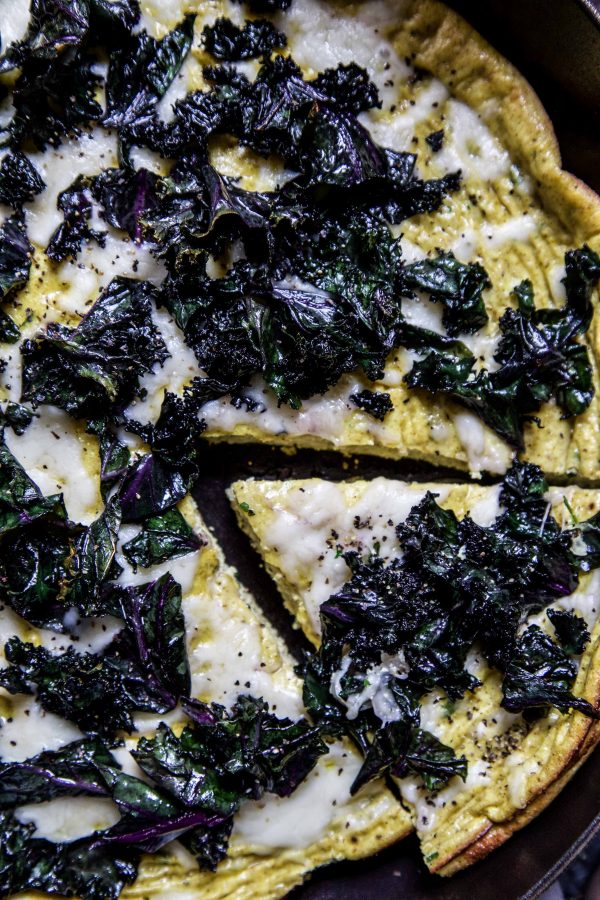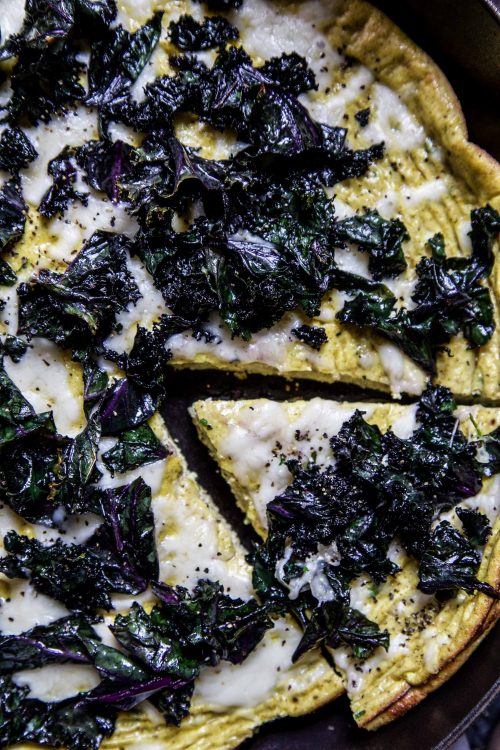 Shawarma Pizza Frittata with Crispy Kale will make you swoon. I could eat anything with shawarma spices so why wouldn't I start my day off on the right foot? This whole frittata pizza situation takes 20 minutes or less to make which means you'll have more time to sip bubbles and plan your trip to New Zealand.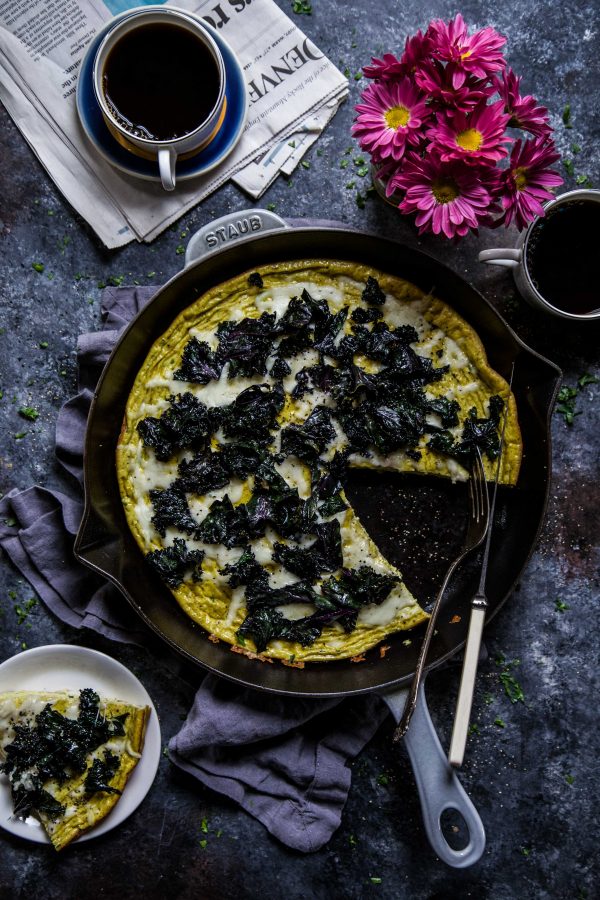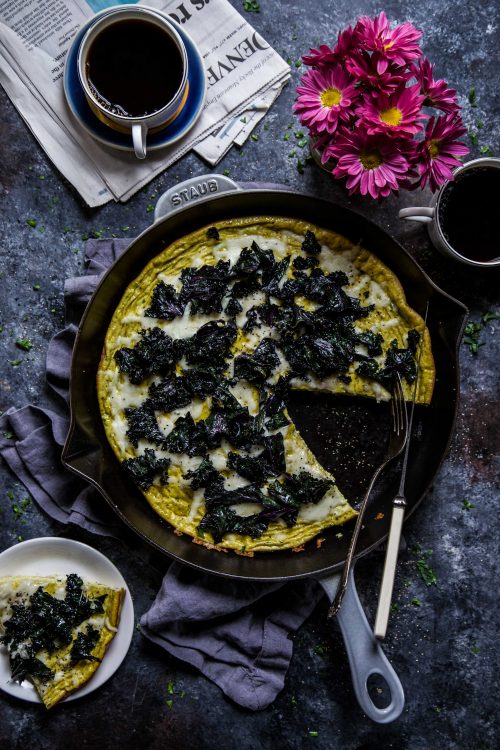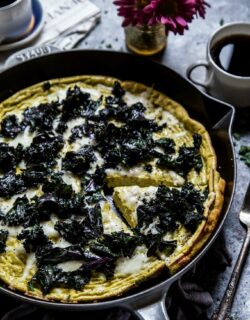 Shawarma Pizza Frittata with Crispy Kale
Ingredients:
10 large eggs
1 1/2 cups whole milk fresh ricotta
1/2 cup grated Parmigiano-Reggiano
2 tbsp Shawarma seasoning
1/4 cup chopped fresh parsley
2 garlic cloves, minced
2 tbsp olive oil
2 cups chopped kale
1/4 tsp red pepper flakes
1 tbsp lemon juice
1 cup shredded mozzarella
salt and pepper to taste
Directions:
Preheat an oven to 425 degrees. Spray an ovenproof skillet with non-stick cooking spray and set aside.
In a large bowl combine eggs, ricotta, parm, shawarma seasoning, parsley, garlic, salt and pepper. Once everything is combined pour the mixture into the prepared skillet. Place the skillet into the oven and bake the frittata for about 20 minutes or until set.
While the frittata bakes, cook the kale. In a medium skillet preheated to medium-high heat add the olive oil. Next, add the kale, red pepper flakes, lemon juice, salt and pepper. Saute the kale until wilted about two minutes. Set skillet aside.
Next, top the frittata with the crispy kale and mozzarella. Place back into the oven until the cheese is bubbly and golden brown. Remove from oven and serve.
All images and text ©