chicago marathon: week fifteen
I have good and bad news.
The bad news, my foot isn't 100%. The good news, I think it will heal in time for race day.
Phew.
I had major anxiety going into this training week. Listy and I were supposed to run our 20 miler on Saturday, but with my foot hurt and traveling to Telluride, we decided to push it back. Plus, let's be honest, I wasn't going to jump straight into running 40 miles after more than a week off. That would just be bonkers.
So, this week I decided to ease back into running. I wanted to make sure that my foot was even capable of healing in time for race day. I'm not going to lie, the thought of not running this marathon left me feeling a little depressed. I've dreamed about running this marathon for a long time and to be so close and not be able to run would be the worst thing E-V-E-R!
But! Thanks to my foot log, a supportive husband, and running partner, I think my dream of running the Chicago marathon will come true.
Chicago Marathon Training Recap: Week Fifteen
Monday – Rest.
Tuesday – Rest.  I actually tried to run on Tuesday, but apparently Mother Nature had other plans. It was dumping rain at 6am. Eh, what can you do? Since I couldn't run, I decided to roll my foot on the log and stretch out the IT band. Would it freak you out if I told you I could hear my foot pop?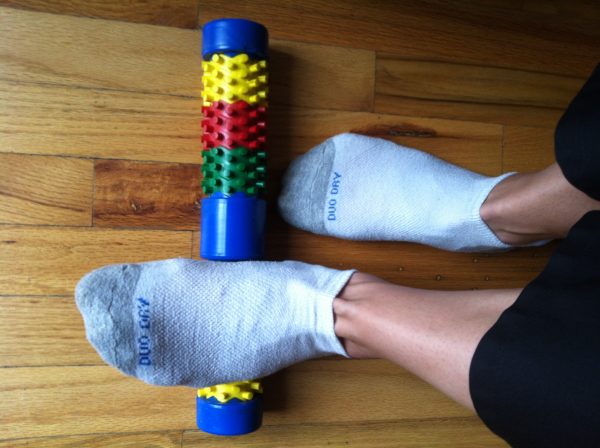 Wednesday – 3 miles. This run was stressful. I was scared to death to run after taking a week off. Plus, in the back of my mind, I knew if I couldn't even run 3 miles my chances of running the actual marathon were slim to none. The first half mile was weird. I felt like I was teaching myself how to run again. I kept telling myself to relax, put one foot in front of the other, and keep good form. Thankfully I took my own advice because the next 2.5 miles actually went by pretty fast. My foot still felt tender, but I could pressure on it, which was a HUGE relief. After that run, I immediately called Mr. B and told him to book our flights to Chicago!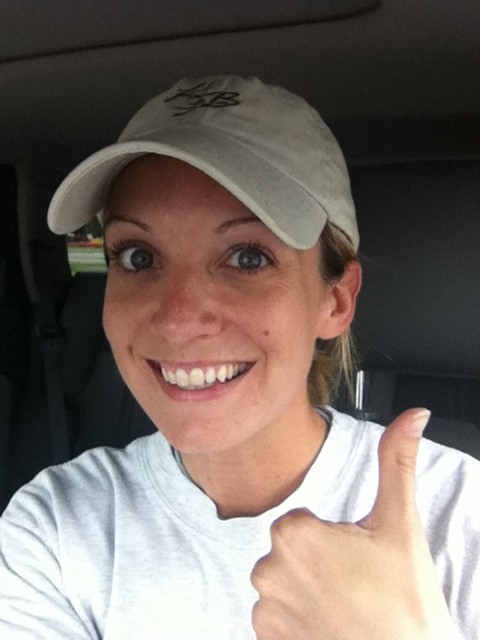 Thursday – 7 miles. Talk about a night and day difference. This run was far less stressful than Tuesdays outing. I felt mentally and physically relaxed, which hasn't happened in long time. The first 2.5 miles were easy. I felt in control and my foot wasn't giving me too much grief. Once I reached mile 4 things started to get a little tricky. In order to keep with the theme of easing back into running, I would jog for a little bit and then walk. I did this for the next 3 miles, and to be honest, it didn't affect my time at all! Whoo-hoo!
Friday – Rest. Telluride bound!
Saturday – Cross Train. We hiked to Blue Lake on Saturday. It took about two hours to get to the lake and it was all up hill. You'd think after all the running I've been doing over the past four months hiking up a hill would be easy peasy, right? Wrong. Note to self: run more hills.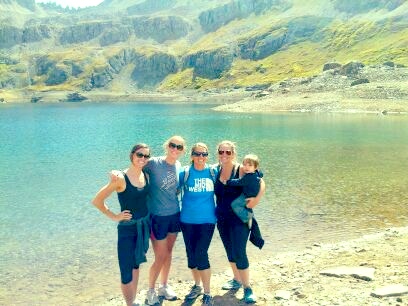 Sunday – Rest. Traveled back to Denver.
Total miles: 10