telluride: take two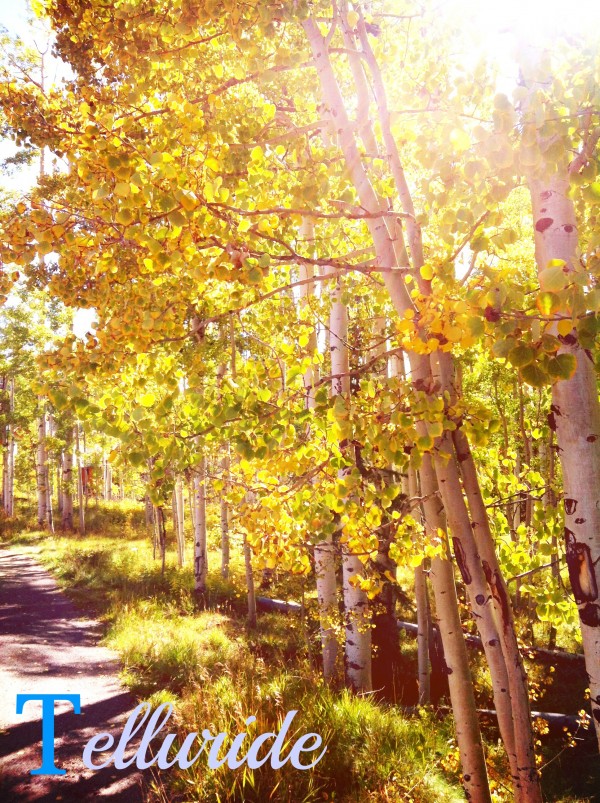 Mr. B and I are back from a quick weekend in Telluride.  Phew. We haven't been back to this unique mountain town since our crazy trip two years ago.  We wrapped up the annual clay shoot Thursday afternoon and decided to drive six hours to spend a few days with our friends in mountain paradise. Oh, and then somehow we traveled to Phoenix for a work event that Sunday. Crazy? You betcha.
Fast forward two years later and who would of thought we'd be doing the exact same thing. Except, instead of catching a plane when we get back to town, we'll be moving into our new place. Crazy? Absolutely.
Even though this week is going to be bat sh*t crazy, I'm glad we were able to escape reality for a bit and hang out with our favorite peeps.
We hit the road with the Lehmans early Friday morning and made it to Telluride with plenty of time left to enjoy day one.  Mr. B and Max headed out for a mountain bike ride while the girls settled in and started planning dinner.
Our friend Ben invited the whole gang down for the weekend and we weren't sure what to expect.  None of us have spent time in the mountain village because we usually stay in downtown Telluride, but when we saw the view, it didn't matter where we were staying.  This place was an 11/10. It's nice to have a generous friend that happens to work for an investment property company.
Everyone made it back and jumped right into happy hour.  Wine, cheese, fresh fruit was just the thing we needed.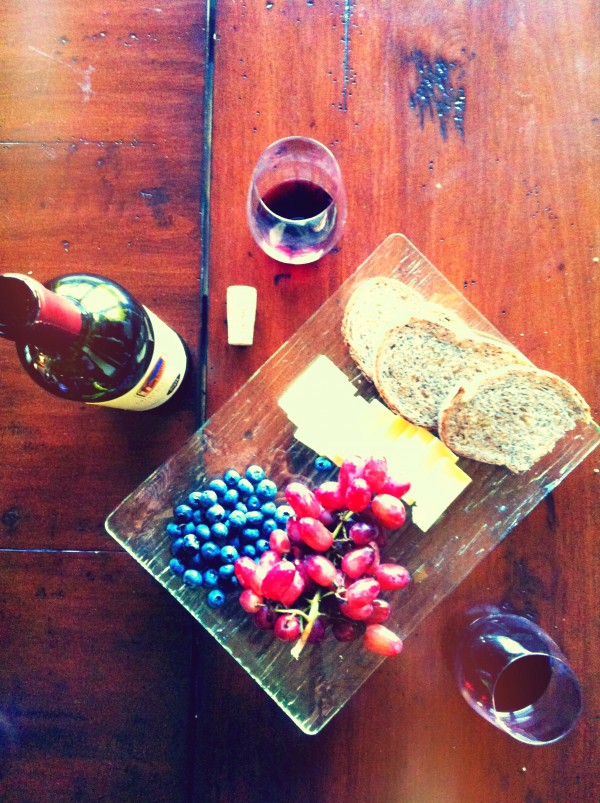 After happy hour, most of the group headed downtown to meet up with the L.A. gang and turn happy hour into happy evening (did I forget to mention the L.A. kids were in town?).  We haven't had the whole group together in about 18 months, so this was long overdue.
Katie York and I stayed behind to make dinner for the crowd while they boozed it up.  Feeding 14 people is no easy task, but we whipped up a Mexican feast that would make Rick Bayless proud.  And the Westermans made a comically large tub of guac (which was awesome!).
Tacos, check. Beer, check. A tub full of guacamole, check, check!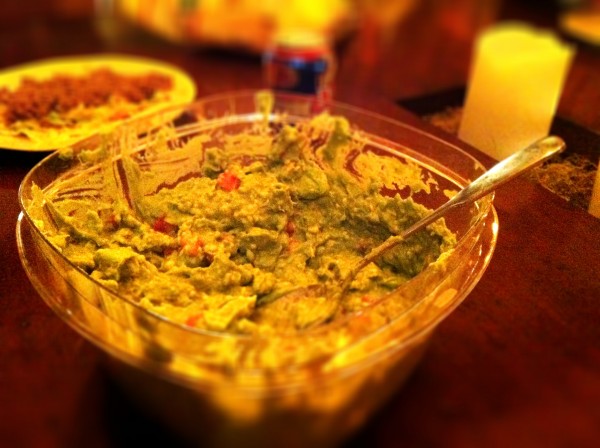 Saturday we slept in and Mr. B started grilling up eggs for breakfast burritos. Can't start a Wildcat Saturday without a little burrito action.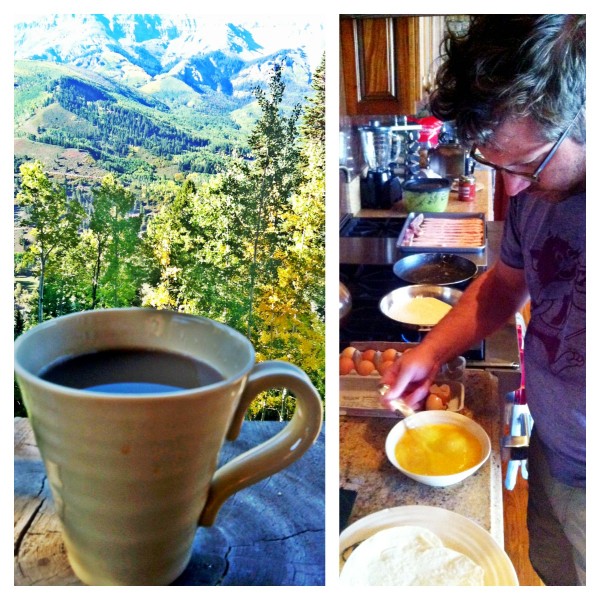 After our late brunch, the group split up for the afternoon to either mountain bike, fly fish, or hike. Katie, Listy, Megan, Chance, and I decided to meet up with the L.A. crew to hike Blue Lake.
The weather was spot on – seventy and sunny, and not a cloud in the sky. It took about two hours to get to the lake and it was all up hill.  You'd think after all the running I've been doing hiking up a little hill would be easy peasy, right? Wrong. Note to self: run more hills.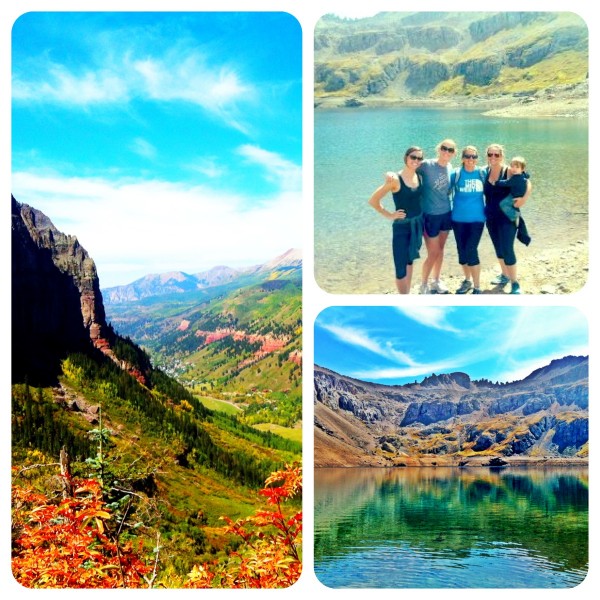 Anyways, we made it to the top and the views were breathtaking. Nothing like a beautiful, clear lake to district your mind from your throbbing legs and feet.  We hung out around the beach for bit, had a few snacks, and then boogied back down to watch the Kitties play.
Since Katie and I cooked last night, Seth and Nick took over the kitchen and whipped up a HUGE Italian feast. We were feeding the Denver Village and L.A. crew, while we watched the Cats take on North Texas.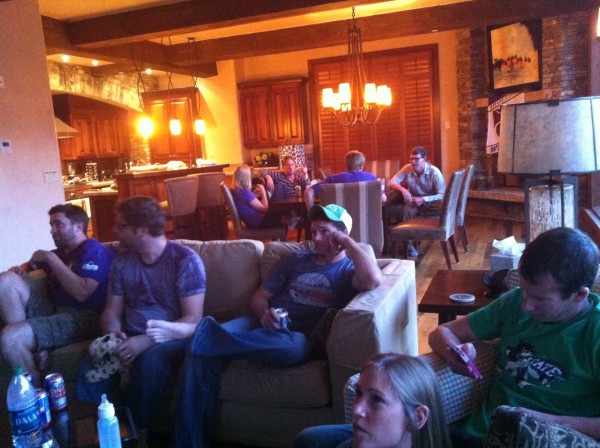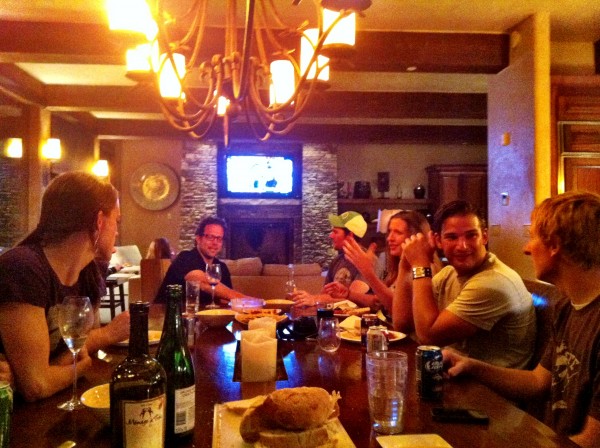 The game was little too close for comfort, but thankfully our Kitties pulled off the victory. We toasted to the win and then dove head first into the giggle juice.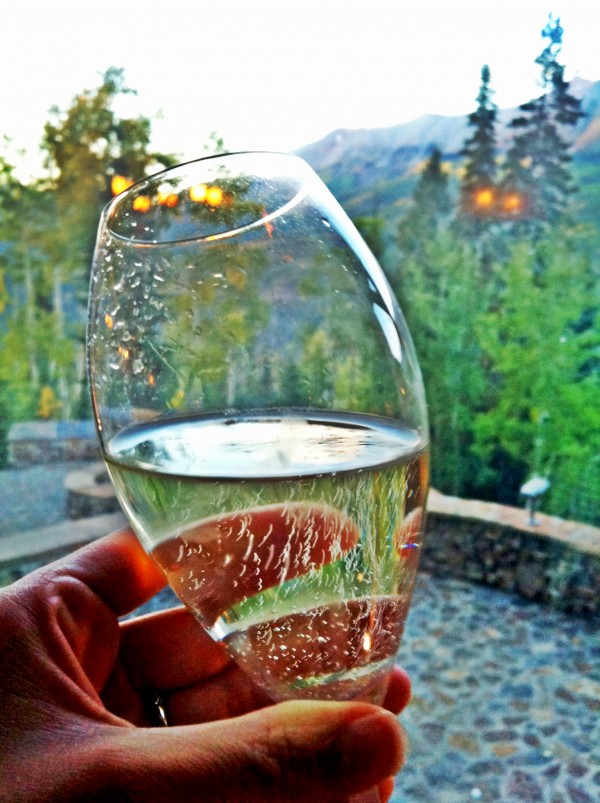 Today everyone was a little slow moving (I feel a two day hangover settling in). Megan and Ben were kind enough to make brunch from everyone. They made an egg sandwich bar full of every topping under the sun – eggs, sautéed tomatoes, spinach, green onions, mushrooms, avocadoes, and lox.
Stack of deliciousness.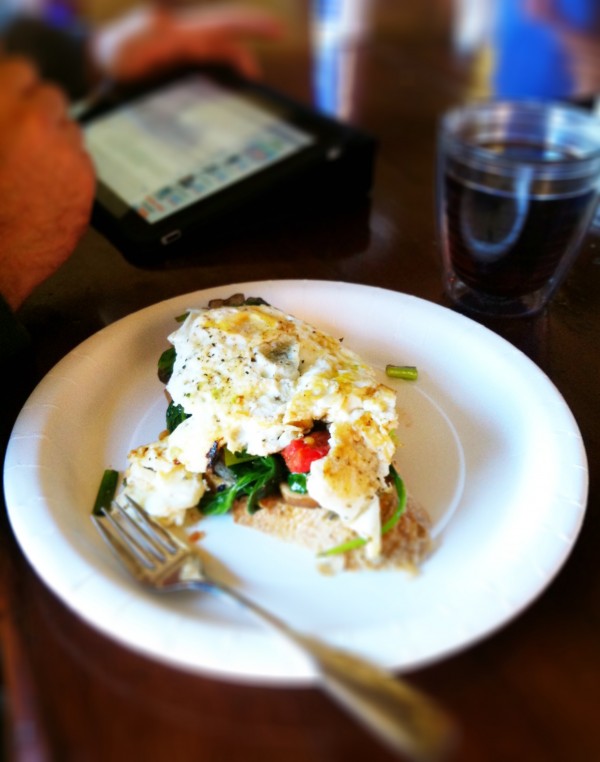 After brunch, we rode the gondola downtown to find t-shirts and to say hi/bye to the L.A. crew.  Time passed quickly and before we knew it, the road was calling our name.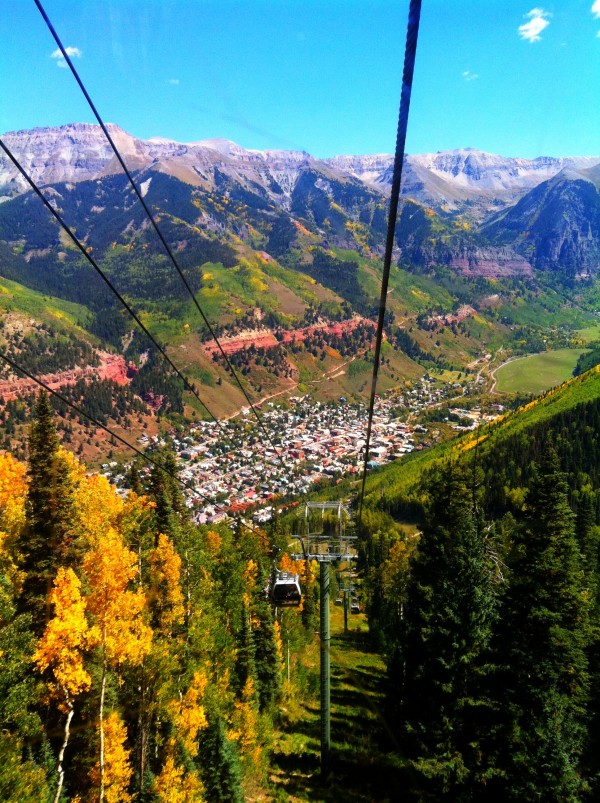 We had an amazing time and can't wait to come back next year.
Until next time, Telluride.