Chicken Meatball Bahn Mi Skillet Pizza
Chicken Meatball Bahn Mi Skillet Pizza is an easy and delicious pizza ready in 30 minutes or less! Perfect for any occasion and breeze to make!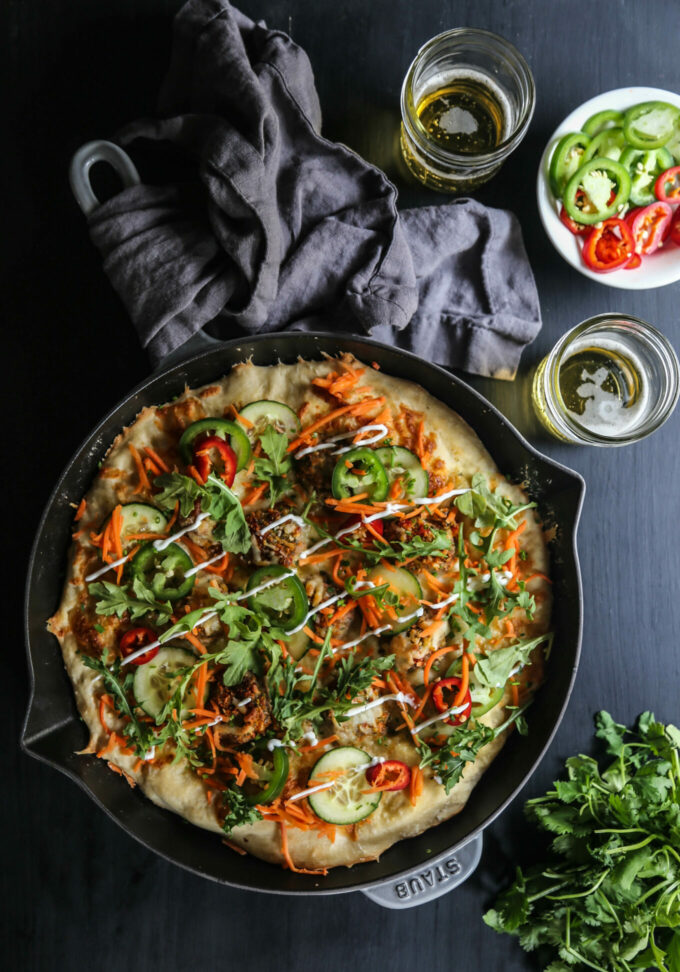 A cop.
A race car driver.
A fly girl dancer on the TV show In Living Color (circa 1992).
In my adolescent years, these were the three occupations that I wanted to fill out a job application for. Really in no particular order. Although, I will say being a cop was probably a more realistic possibility since I almost majored in criminal justice back in college.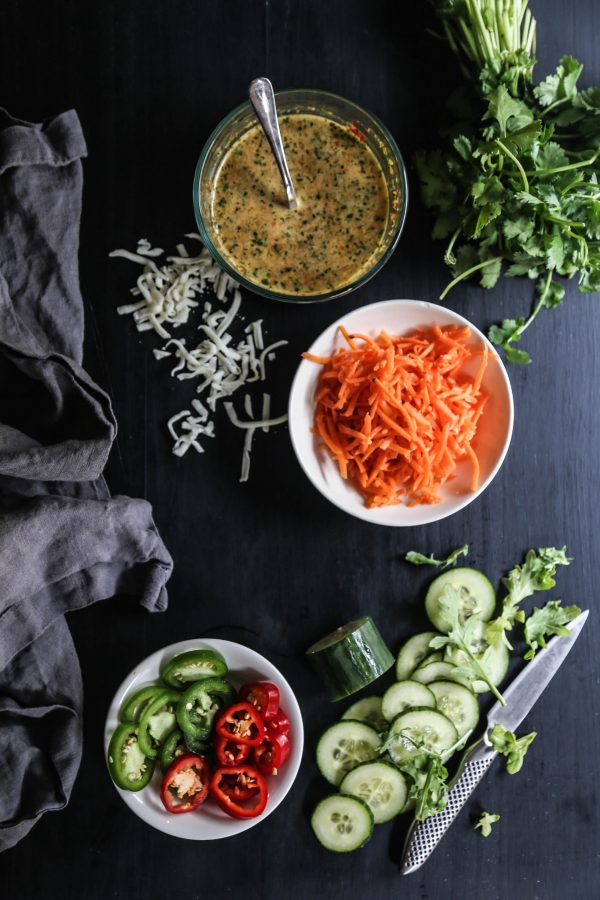 Could you imagine me as a police officer? I think I could rock the whole crime fighting scenario because there are some major douchers in this world, but I would totally need to re-work the uniform situation. Um, do you think I could have convinced Lululemon to design some updated, yoga-inspired uniforms? Wait. Did I just come up with a billion dollar idea?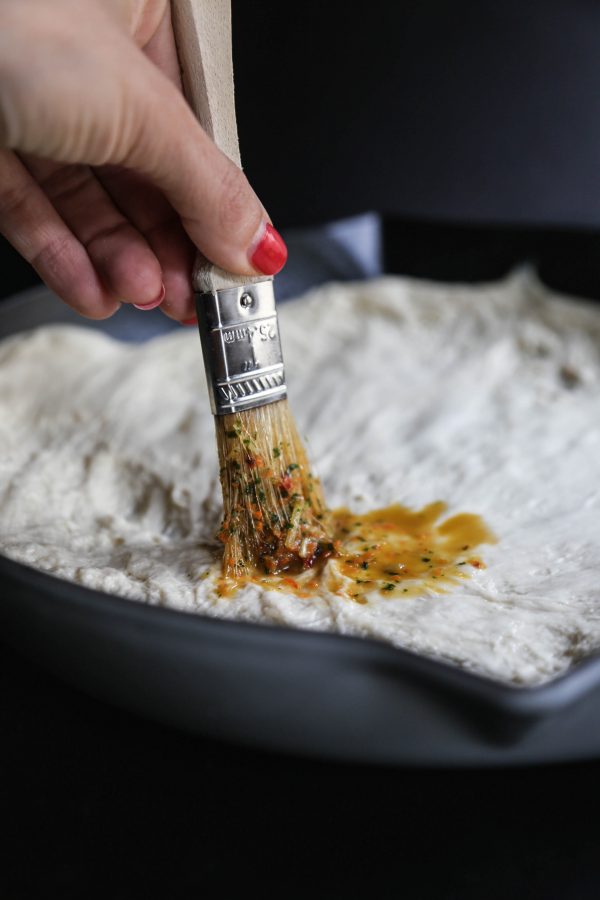 Anyways, the universe had other plans for me because I ended up majoring in finance and then started CGM. Funny how things work out. But the reason I bring up the past possible occupations is for inspiration. This lovely little nugget comes in many forms whether through people, places, past daydreams, or large pizzzzzzzzza pies.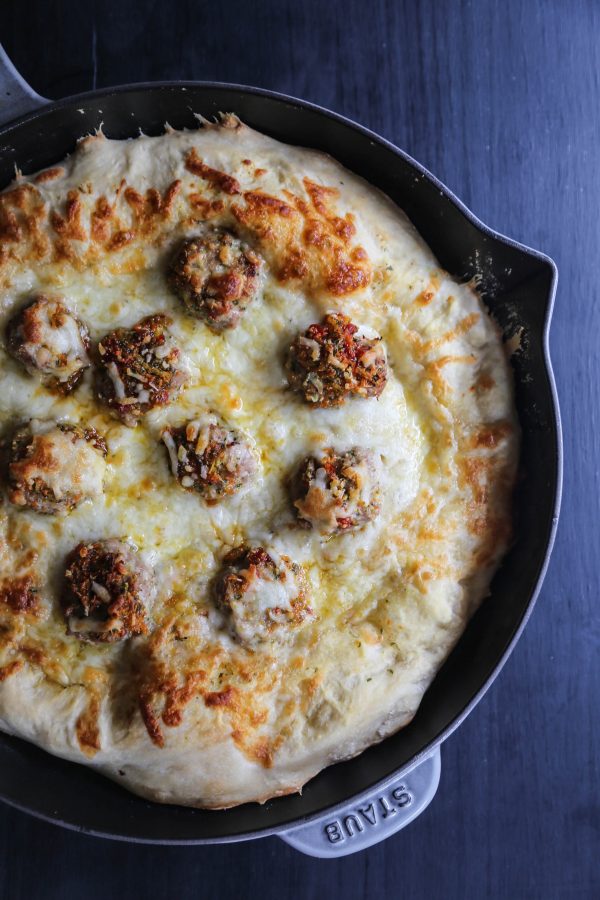 And speaking of pizza pies, I was inspired to make this Chicken Meatball Banh Mi Skillet Pizza recently through a trip to California for Eat Sea Retreat: Part Two with some fabulous bloggers. Nothing like a weekend spent at Terranea Resort to leave you feeling truly inspired. I mean look at these surroundings!!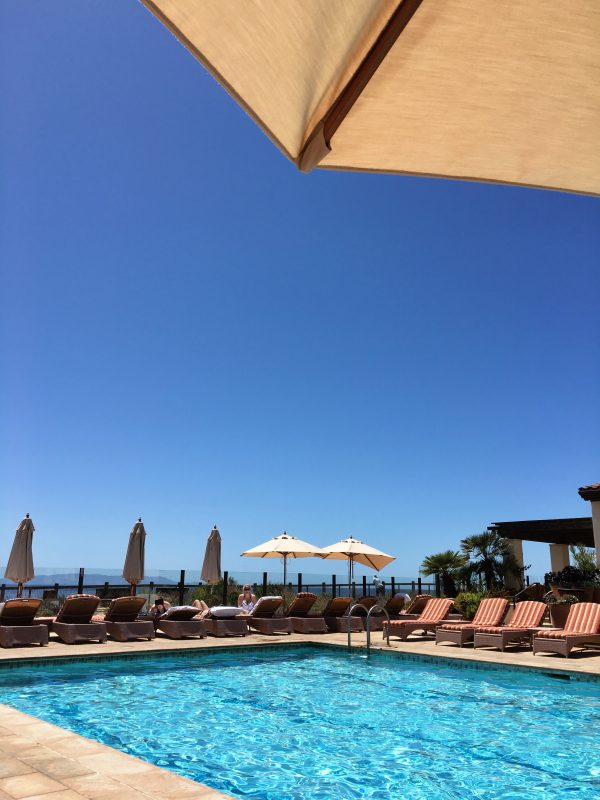 Not only did we breathe in the fresh coastal air and share our concerns through mastermind sessions, but we ate like queens. Started each morning off with Organic Valley grass-fed yogurt bowls complete with all the fixings. I am a big oatmeal smoothie girl, so try to sample their grass-fed yogurt firsthand was a true treat. Definitely adding this to my breakfast rotation.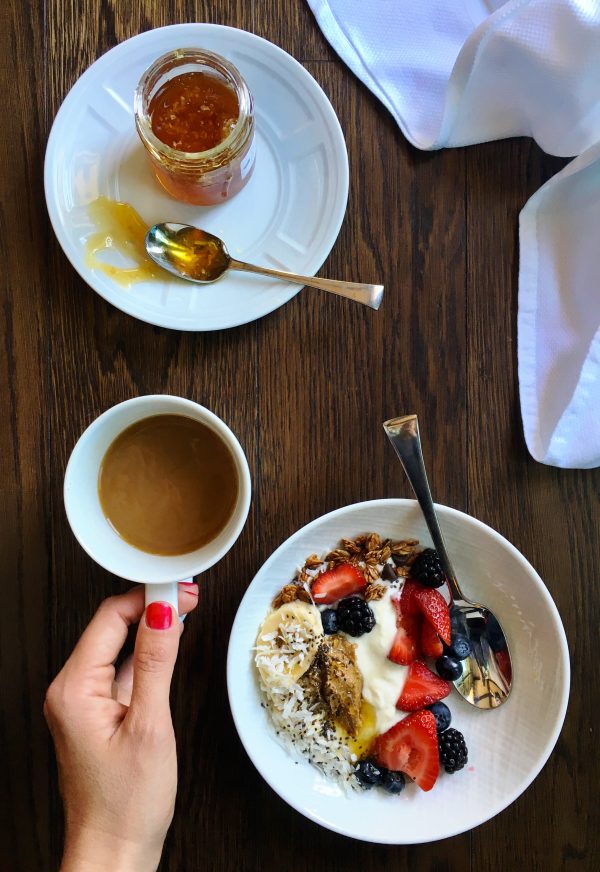 Lunch was a delightful and much needed salad bar provided by Earthbound, which ended up inspiring me to make today's pizza. Hello, spicy arugula making everything better!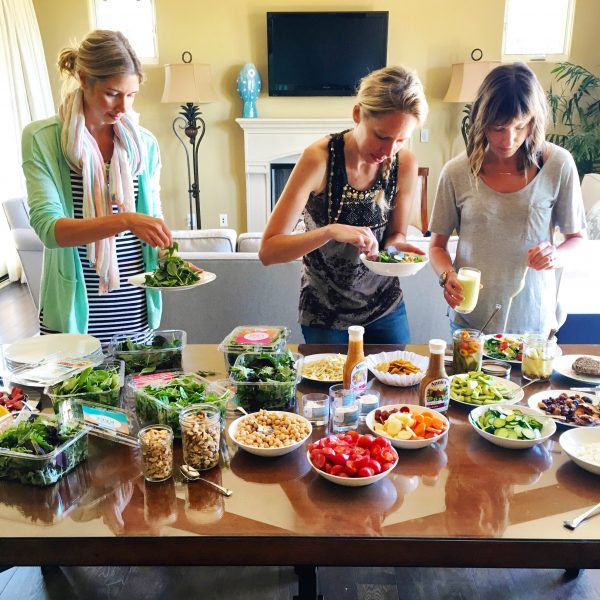 Plus, you can't be surrounded by the best gals and not have some giggle juice! We had an amazing presentation from the founder of Health-Ade on kombucha. Let's just say not only is this a wonderful health drink, but it's a great mixer for cocktails!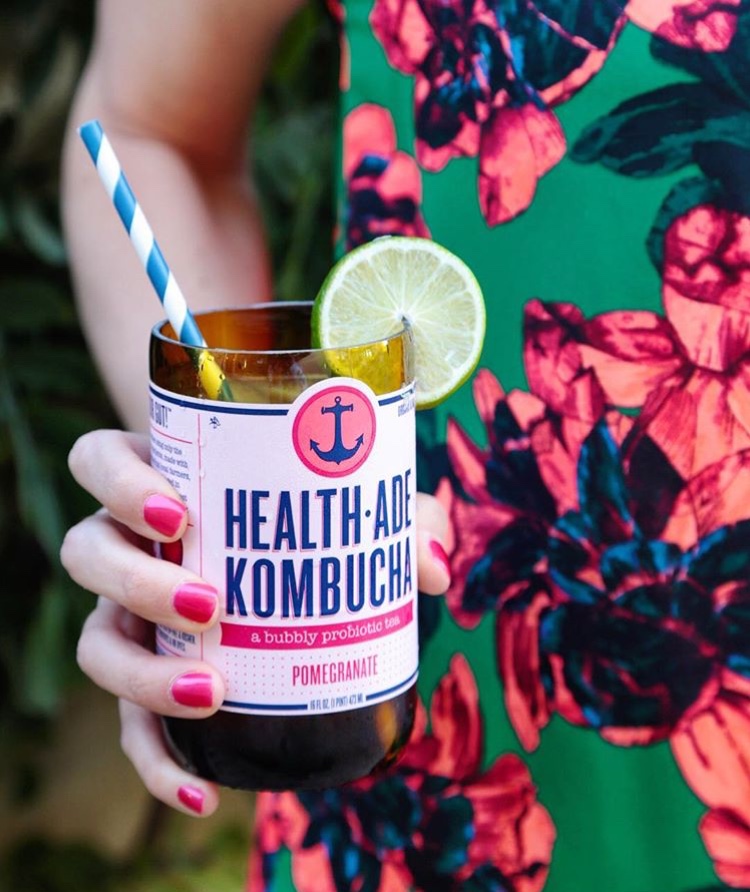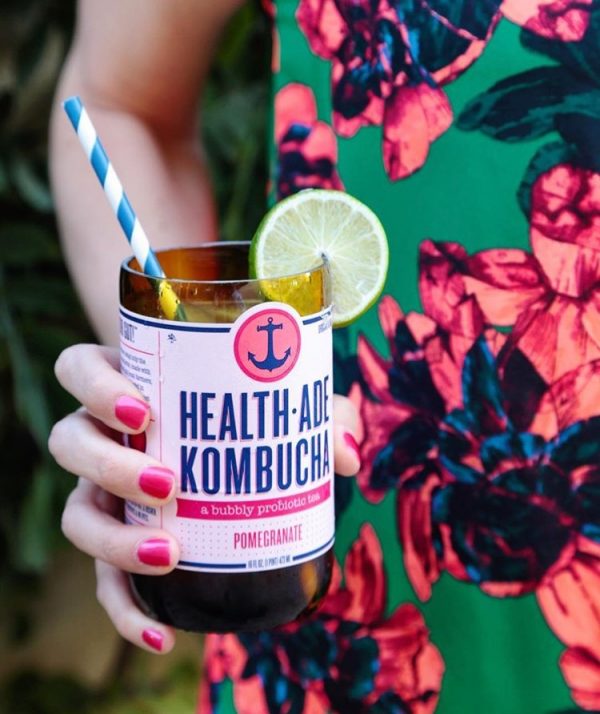 Spending a weekend with these ladies: Country Cleaver, The Faux Martha, A Couple Cooks, Eating Made Easy, Edible Perspective, Heartbeet Kitchen, (me), and Her Heartland Soul made the trip.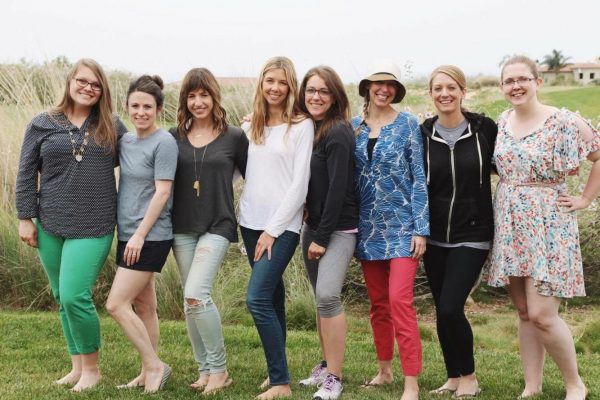 I just wish I could share a slice of this Chicken Meatball Bahn Mi Skillet Pizza with my homegirls because it's the bomb diggity. Juicy chicken meatballs on top of a killer spicy Vietnamese sauce, smothered by freshly shredded mozzarella and topped with endless fresh veggies. You'd never know it's a pizza, which means you can have an extra slice, or two!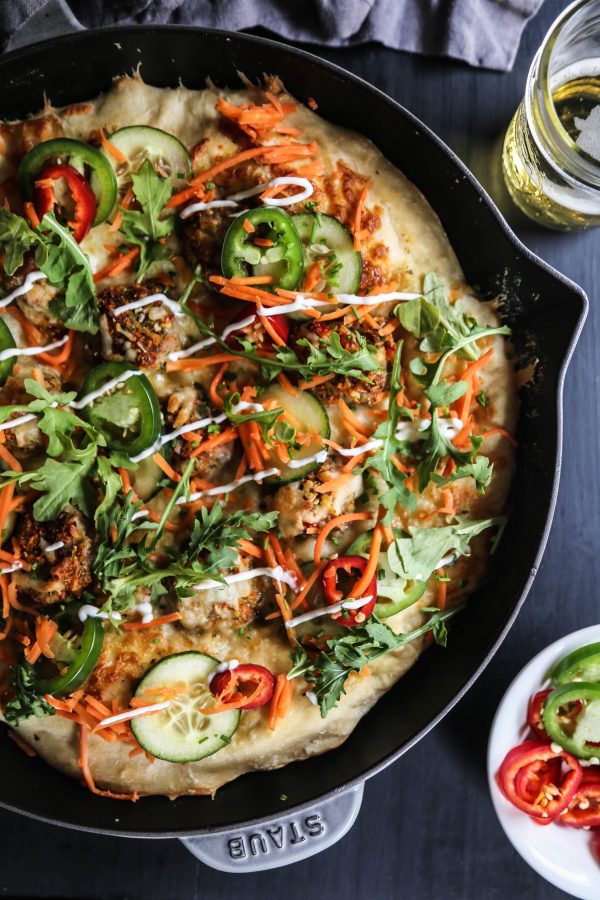 A big thanks Terranea Resort, Organic Valley, Earthbound, and Health-Ade for making Eat Sea Retreat possible. I owe you a slice.
Chicken Meatball Bahn Mi Skillet Pizza
Ingredients:
for the chicken meatballs:
1 pound ground chicken
1 lemongrass stalk, diced
1/4 cup shallots, chopped
2 tablespoons cilantro, chopped
2 tablespoons fish sauce
2 garlic cloves, chopped
1 tablespoon vegetable oil
1 teaspoon sugar
1/2 teaspoon ground white pepper
for the pizza:
1 lemongrass stalk, diced
1/4 cup fresh lime juice
1/4 cup fish sauce
2 tablespoons cilantro, chopped
2 tablespoons carrot, grated
4 teaspoons light brown sugar
2 teaspoons green Thai chile, minced
2 tablespoons vegetable oil
1 package of store bought or homemade pizza dough
1 cup Organic Valley mozzarella, shredded
Shredded carrots, garnish
Earthbound arugula, garnish
Jalapeno rounds, garnish
Serrano pepper rounds, garnish
Cucumber rounds, garnish
Sour cream, garnish
Directions:
Preheat oven to 400 degrees.
for the chicken meatballs:
In a large bowl, combine all the ingredients. Spray a baking sheeting with non-stick cooking spray and place the meatballs on the sheet. Bake for about 12 to 14 minutes. Remove from oven and set aside.
for the pizza:
In a food processor, combine the first eight ingredients. Spread pizza dough out into a 10-inch cast iron skillet. Pour the sauce from the food processor onto the pizza dough. Spread the sauce around the pizza leaving a one-inch border. Place the chicken meatballs on the pizza and top with mozzarella. Bake for 20 minutes or until the cheese is golden brown. Remove from oven and top pizza with garnishes! Enjoy!
All images and text ©