chocolate chip banana oat snack cake with peanut butter chocolate frosting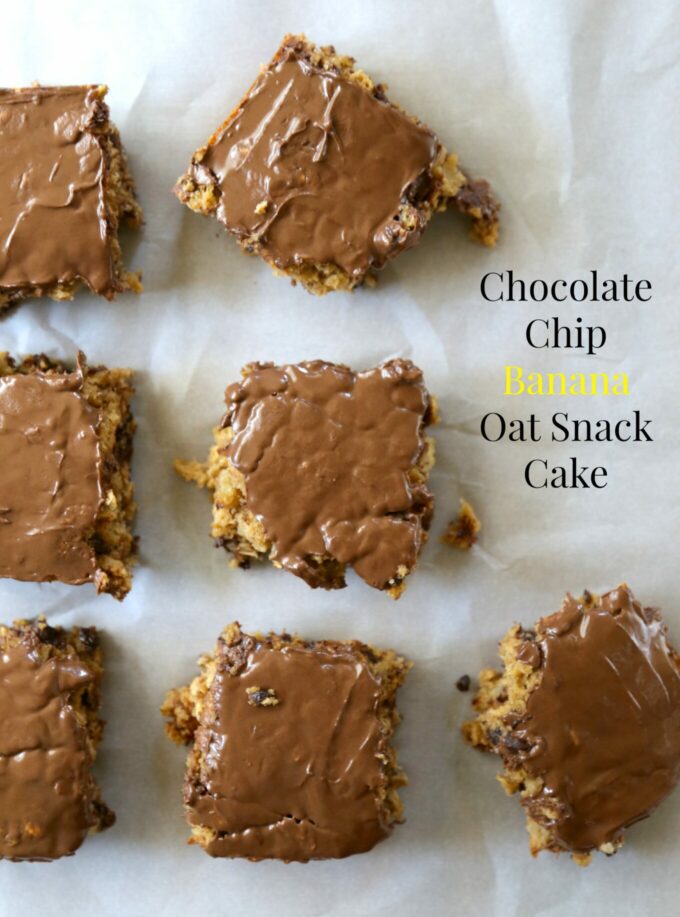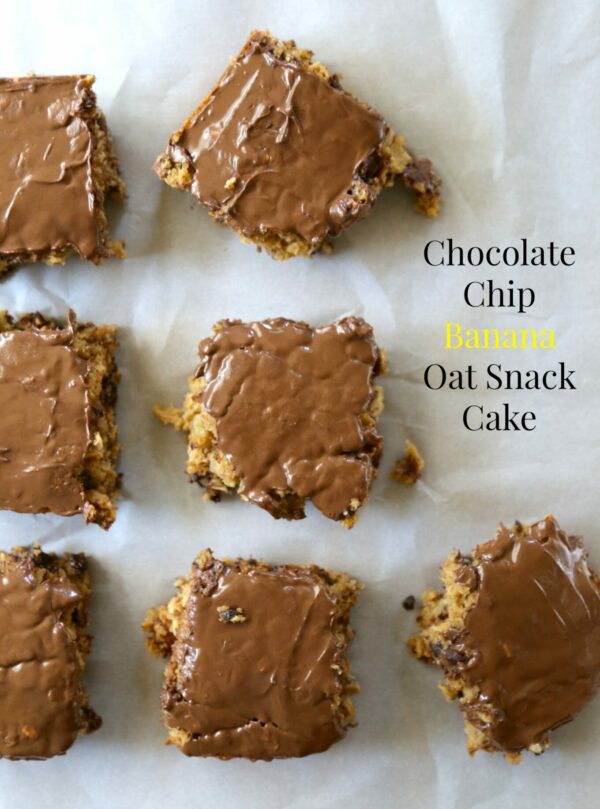 Snack Cake.
Or, a cake that's a snack?
Snacking can be difficult. There are so many do's, don'ts, possibly's, sort of's, almost's, smidgy's, not the whole thing-thing, and halvies, I get lost in the translation of all of it.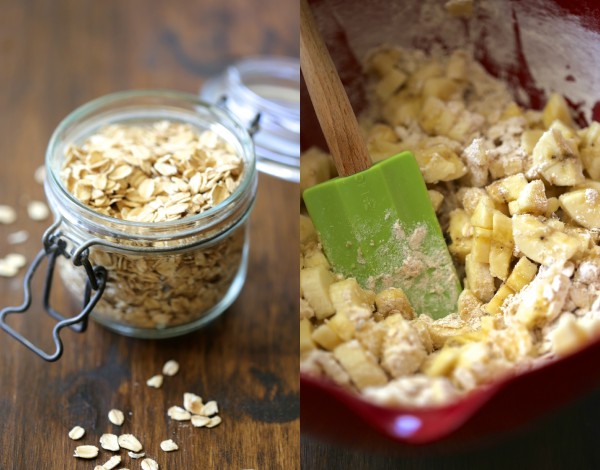 One minute you're sipping your power protein smoothie debating whether Kim Kardashian totally fooled us all and is super human smart for coming up with the largest selling app of all time when all of a sudden Dr. OZ tweets, "smoothies wreak havoc on the digestive system!"
WHAT THE EFF?
So, rather than debating the ins, outs, and what-hav- you's when it comes to snacking, let's just dub thee cake a snack. I found this recipe on Bon Appetit and thought to myself: Hmmmmmmm, if this cake has oats, banana, chocolate, and cinnamon, all of which are healthy, all natural, why would this not be a delicious snack fit for all ages?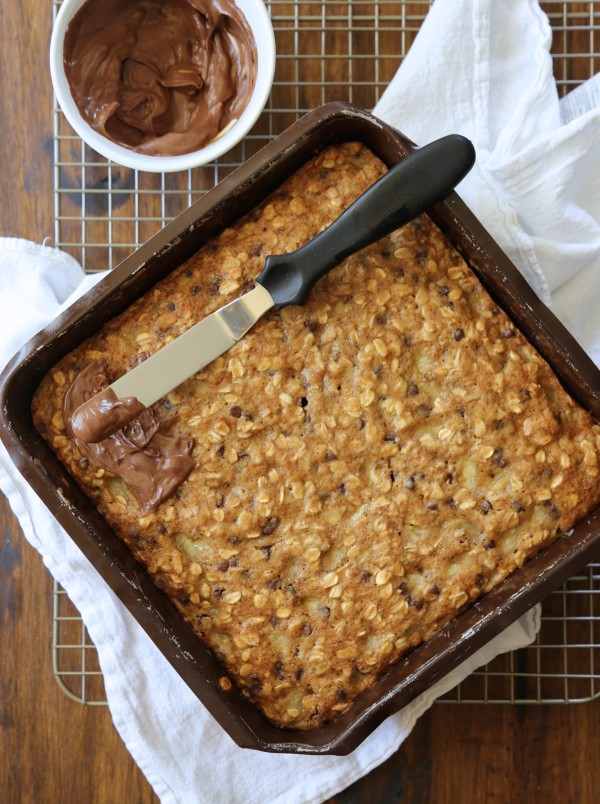 Well, and then yours truly did a little more thinking (watch out!), what if I melted chocolate and peanut butter chips together to make a frosting? This cake could be a snack by day, dessert by night! I know, I know! Let's jazz-hands together.
Now, who wants a piece of cake?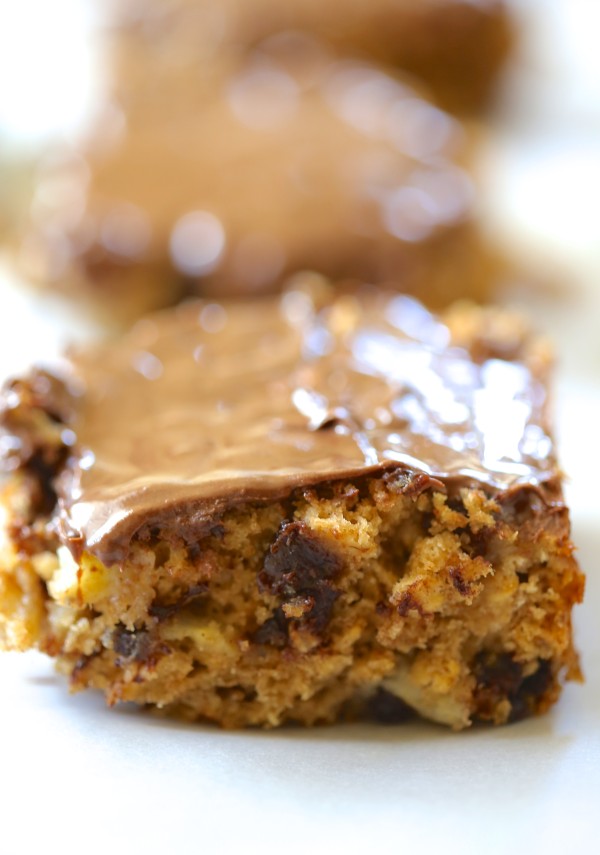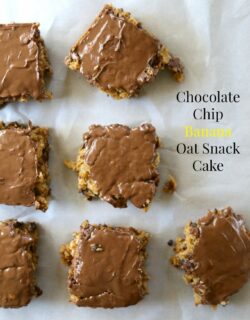 Chocolate Chip Banana Oat Snack Cake with Peanut Butter Chocolate Frosting
Ingredients:
6 tablespoons unsalted butter, melted
1 1/2 cups oats
1 cup all-purpose flour
2 teaspoons baking powder
1 teaspoon ground cinnamon
1 teaspoon kosher salt
1 1/4 cups brown sugar
2 large eggs
1 teaspoon vanilla extract
3 ripe bananas, chopped
3/4 cup mini dark chocolate chips
1/2 cup peanut butter chips
1/2 cup semi-sweet chocolate chips
Directions:
Preheat oven to 350 degrees.
Spray a 8x8 baking dish with non-stick cooking spray. In a large bowl, combine oats, flour, baking powder, cinnamon, and salt. In another large bowl, combine brown sugar, eggs, vanilla extract, and stream in the melted butter. Add the bananas and chocolate chips to the flour mixture tossing to combine. Add the dry ingredients to the wet ingredients. Pour batter (it will be thick) into the baking dish. Bake for about 35 to 40 minutes or until golden brown. Remove from oven, let it cool slightly. Meanwhile, melt peanut butter and chocolate chips. Stir to combine and spread on top of cake. Cut into squares and devour!
adapted from Bon Appetit
All images and text ©