foodie fridays: peach-rosemary bourbon sparkler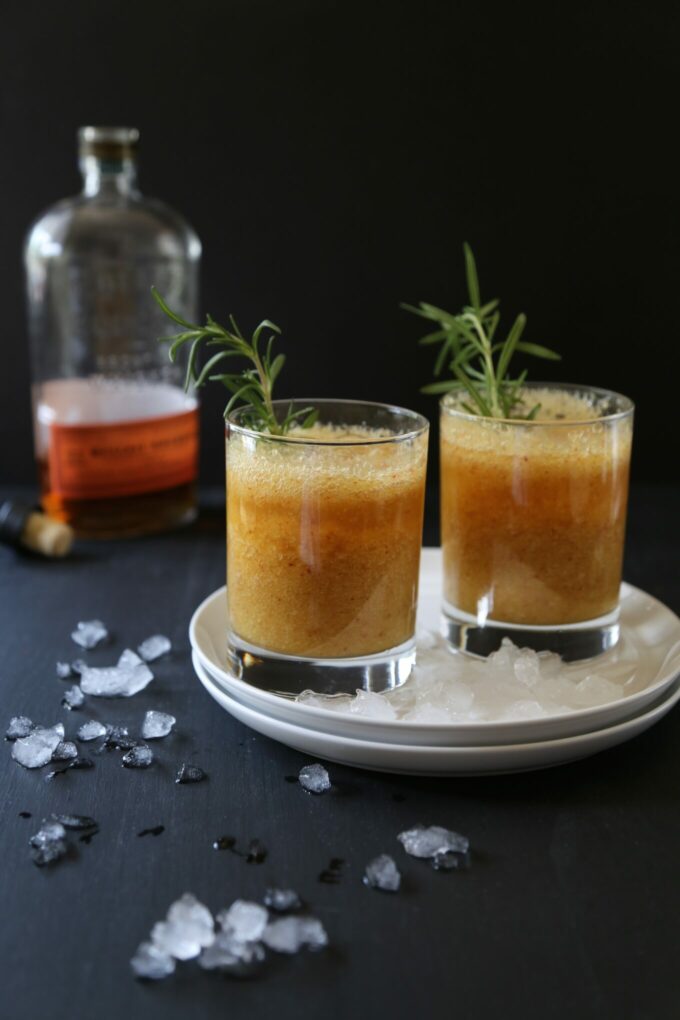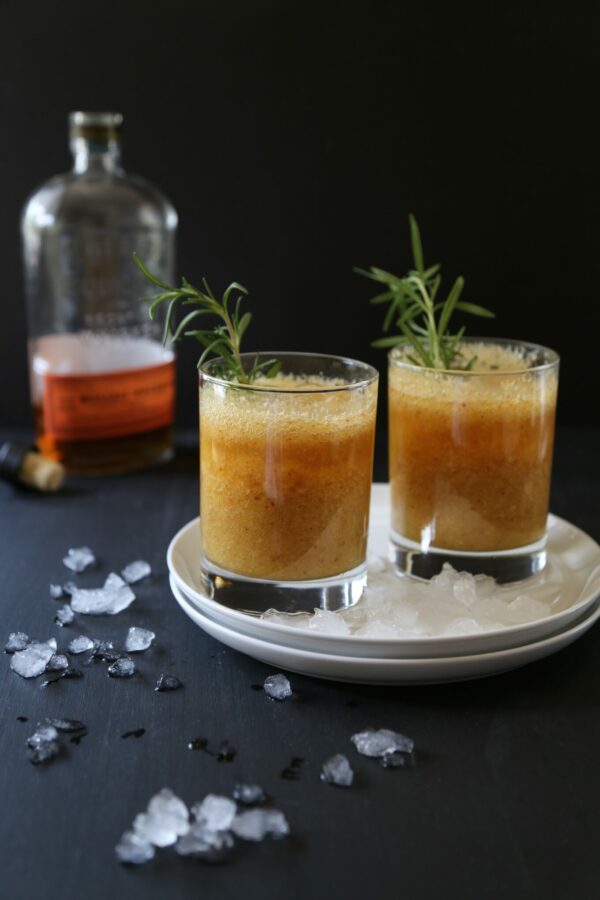 Is it me, or did this week feel like it took (said in The Sandlot voice), "F-O-R-E-V-E-R."
Maybe it's because we all know Labor Day weekend is five minutes away? Okay, more like next weekend, but still.
Or, maybe it's all the back to school craziness? I have a few friends who are teachers and God bless them, I feel like they are running around with their heads cut off. I say I could "be a teacher", but we all know I shouldn't teach children. I imagine my classroom would resemble that of a scene from Bad Teacher staring Cameron Diaz. Lord help our youth if I am ever in charge of their "learnings."
Or, maybe it's just one of those weeks when you wake up on a Monday morning and immediately know that the world is super cranky and you're in for the long haul. Does the universe get together in a committee and decide which weeks are going to be unbearable? If yes, how does one get on said committee? Do you have to have a certain punch puppy tolerance?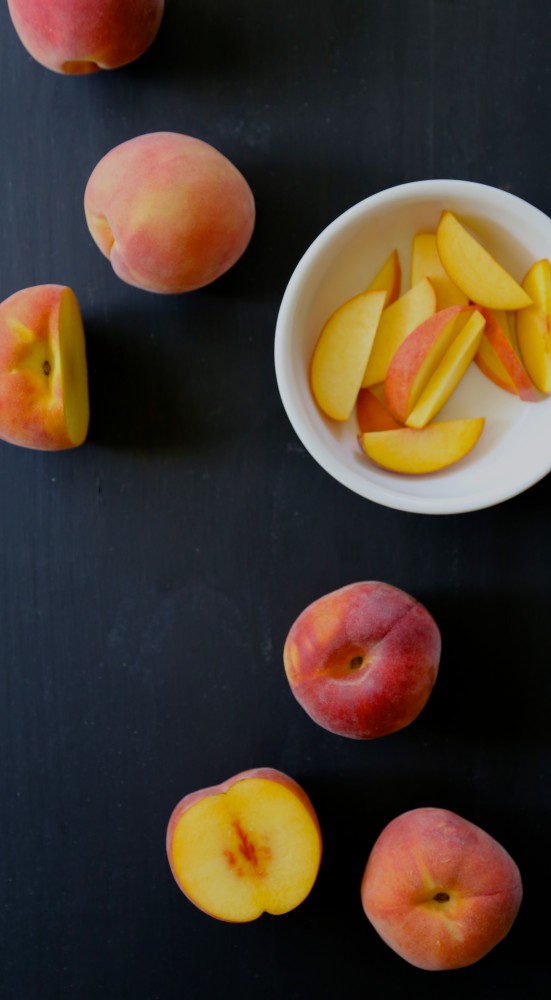 Anyways, TGIF, my friends! We made it. Let's sit back, relax, and enjoy some giggle juice. Of course, not just any giggle juice, you know that I am obsessed with bourbon. With it being peach season, I decided to combine the two in a summer's not quite over cocktail. Blend some peaches with rosemary simple syrup, and bourbon. Pour into a few glasses and fill the rest with champagne, you'll forget all about this week.
Cheers to the weekend!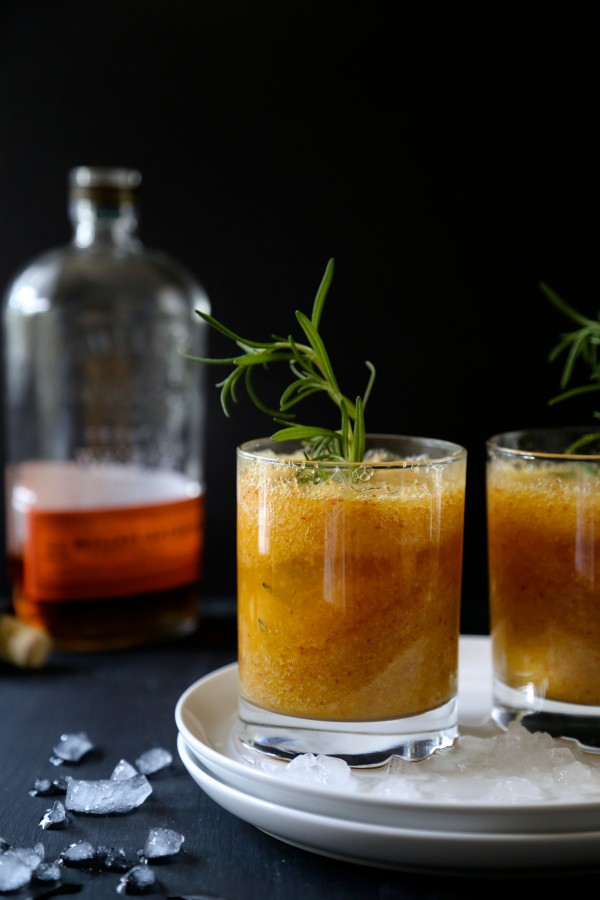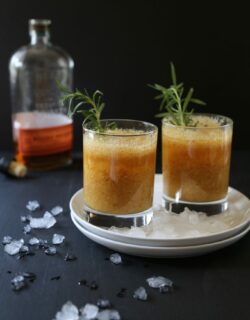 Peach-Rosemary Bourbon Sparkler
Ingredients:
1/2 cup water
1/2 cup granulated sugar
2 rosemary sprigs (plus more for garnish)
5 large peaches, sliced
1/3 cup bourbon
Champagne
Directions:
In a small saucepan, add water, sugar, and rosemary sprigs. Bring to a simmer and stir until all the sugar has dissolved. Remove from heat to cool
In a blender, add peach slices, bourbon and simple syrup. Blend and then pour into four glasses filling only halfway up. Pour champagne into the glass filling it to the top and serve with rosemary sprig for garnish.
barely adapted from Cooking Light
All images and text ©