curry hummus naan pizza with coconut shrimp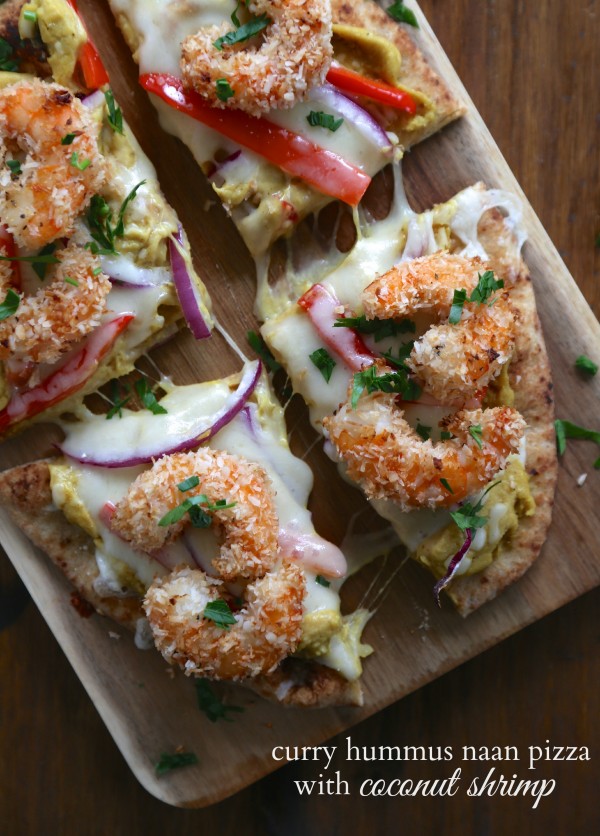 I never thought to put those two together.
Such an odd pair.
Wait. Maybe they were destined to be together. Like Noah and Allie from The Notebook. Or, Ted and Robin from How I Met Your Mother. Anyone else bummed that show is over? No more red cowboy boots, Robin Sparkles, or LEGEN……wait-for-it…..DARY!. Barney was definitely one of my favorite charters. Of course who doesn't love a little NPH?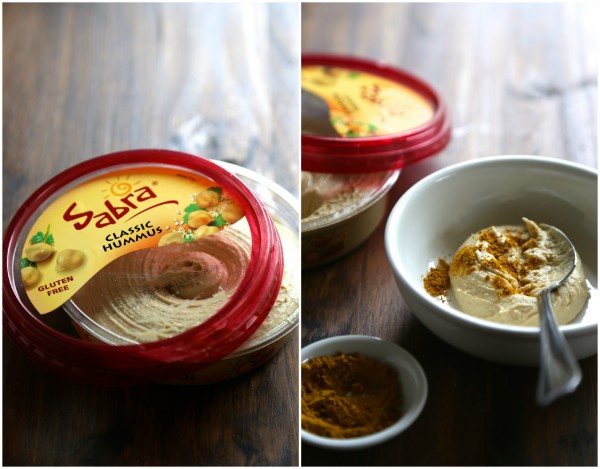 Shoot. Where was I? Oh, yes, the odd pair. In my thirty-one years on this wonderful, yet annoying-at-times planet, I have never had hummus on a pizza. Clearly, I feel as though this should have been brought to my attention five minutes ago because I eat this chickpea based spread daily. I slather hummus on everything – sammies, veggies, Mr. B (what? jk), crackers, but never pizza.
Well folks, since National Hummus Day is tomorrow, why not celebrate this tasty food holiday with some hummus on pizza! OH, and not just any hummus, you gotta' go Sabra style. Sabra hummus is hands down my favorite, especially the toasted pine nut. But for this pizza, I went original style and mixed in a little curry, slathered it on some buttery naan and topped it with coconut shrimp. I'm telling you this pizza is your density. Wait. Destiny. Excuse my Back to the Future jokes.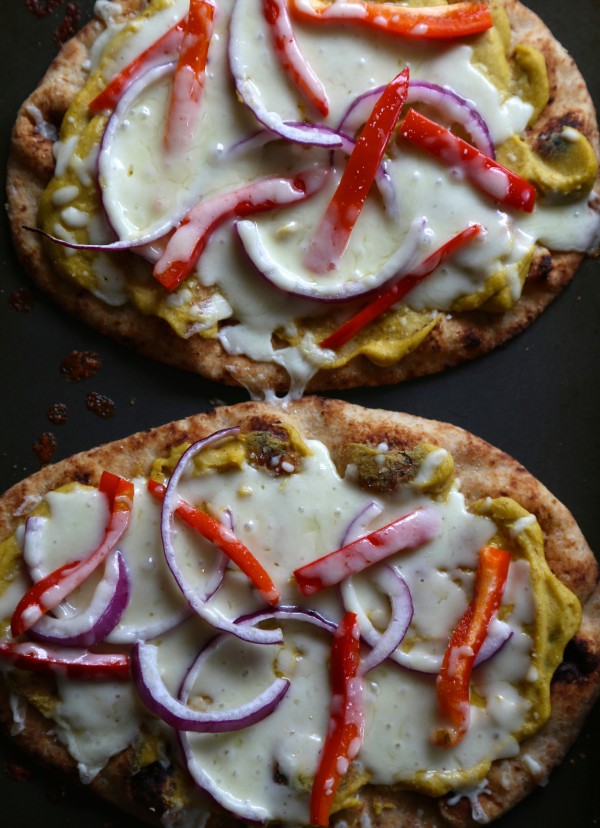 So, if you love hummus as much as I do, Sabra is actually promoting some super fun stuff on their social media channels (a.k.a. you could win some sweet prizes!)
Facebook: For 24 hours Sabra will be giving away coupons on 5/15. You can also download their Hummus for Dummies ebook. Link: http://www.facebook.com/sabra.
Twitter or Instagram: Sabra is giving away 10, $100 Visa Gifts Cards and Party prize packs for tagging #hummusday on 5/15. Just upload a pic on Twitter or Instagram of a photo of you and any Sabra product and use the hashtag for a chance to win some prizes www.twitter.com/sabra or www.instagram.com/sabradippingco.
Pinterest: From 5/2 to 5/15, Sabra is running a Pinterest Pin it to Win it. Enter here to win some great prizes: http://contests.shareroot.co/sabras-national-hummus-day-giveaway?src=tms
Happy (almost) National Hummus Day!
***I was not compensated for this post! I just really, really, really love Sabra hummus! As always, all opinions expressed are 100% my own!***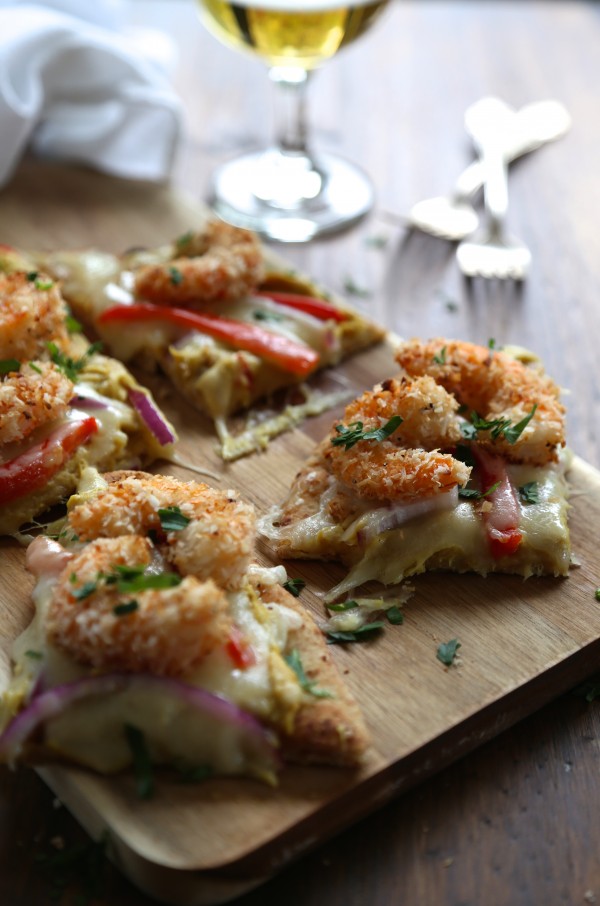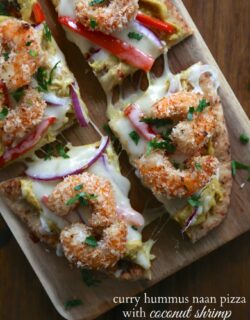 Curry Hummus Naan Pizza with Coconut Shrimp
Ingredients:
for the pizza:
4 pieces whole wheat Naan
1/2 cup Sabra plain hummus
2 teaspoons curry powder
1 red pepper, sliced
1/2 red onion, sliced
1 cup mozzarella, shredded
parsley, garnish
salt and pepper to taste
for the coconut shrimp:
3/4 unsweetened shredded coconut
12 shrimp, shells removed, deveined
3 tablespoons honey
salt and pepper to taste
Directions:
Preheat oven to 350 degrees.
for the pizza:
Place two piece of Naan on a baking sheet. Mix hummus and curry powder in a bowl. Spread about 2 or 3 tablespoons of the hummus onto the Naan. Top the hummus with red pepper slices, red onion, and 1/4 cup mozzarella. Repeat process with remaining Naan. Bake for about 7 to 10 minutes or until golden brown. Remove from oven and place coconut shrimp on top and garnish with parsley.
for the coconut shrimp:
In a skillet preheated to medium heat, toast the coconut. Careful not to burn. Remove from heat to let cool. In a bowl, combine shrimp, honey, and s&p. Dip the shrimp into the toasted coconut and place on a baking sheet. Bake for about 5 to 7 minutes. Remove from oven and place on pizza.
adapted from Food and Wine Magazine
All images and text ©