dark chocolate heart scones with chocolate ganache & toasted coconut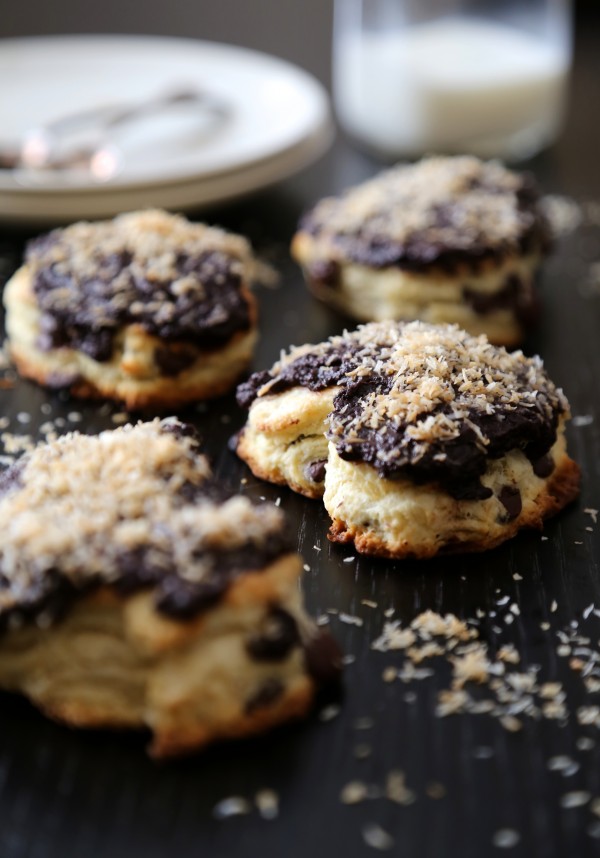 Two weeks ago, I lost my grandfather.
I still have a hard time with the reality that he has left this earth. In my mind, he was going to live forever. Grandpa Chuck was a true beacon of light for my family. A beautiful soul, an outdoors man, a storyteller, a loving husband, father, grandfather, and great-grandfather. I will miss him dearly, but find comfort in knowing that his legacy of making sure you "show-up" and "stay-hitched" will live on.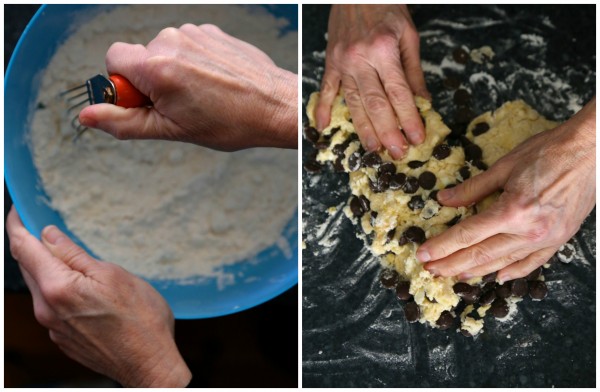 I headed home to Kansas City on a Friday to say goodbye to him at the hospice center. In the back of my mind I was expecting a room full of mourning or regret, but in fact, it was quite the opposite. As a family, almost thirty of us, gathered around his bedside to cry, to laugh, but more importantly, to celebrate a life that started it all.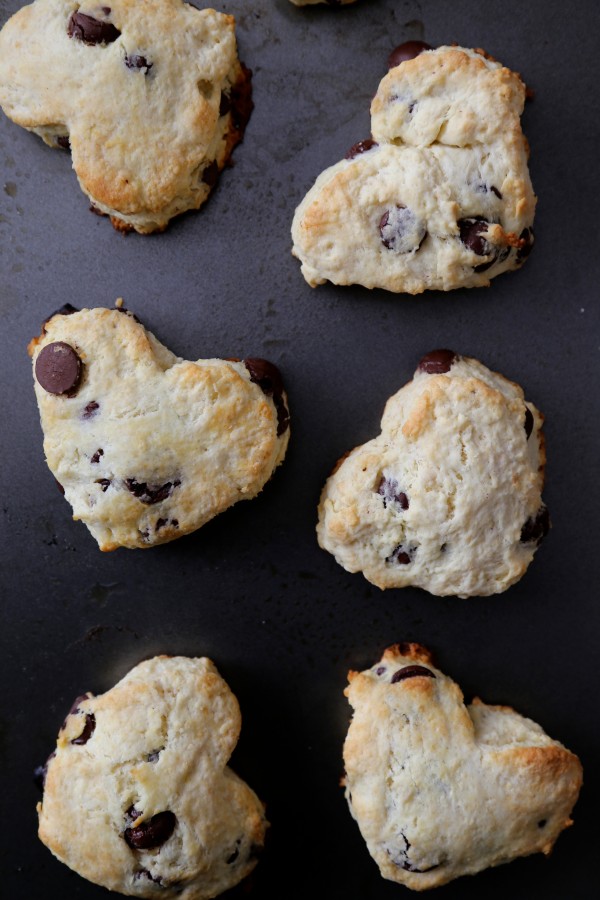 But it wasn't until my grandmother entered the room to sit by his bedside to hold his hand, and comfort him that I fully understood what true love was. After 60 years of marriage, their love was stronger than ever, even at the moment of death.
So, since this is the month of love, take a moment and hug and kiss, and make a big batch of these dark chocolate heart scones, and tell your loved ones they mean the world to you. Because like my grandmother says, "Being loved by someone gives you strength, loving someone gives you courage."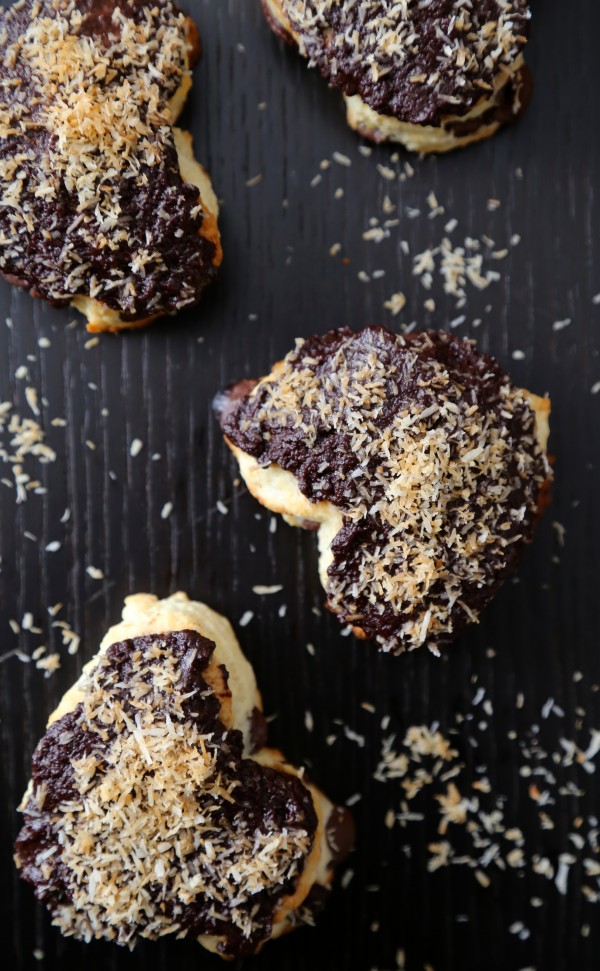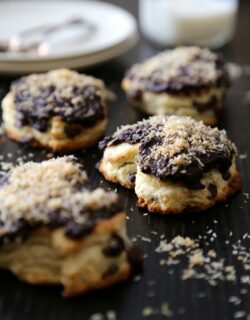 Dark Chocolate Heart Scones with Chocolate Ganache & Toasted Coconut
Ingredients:
for the scones:
2 cups all-purpose flour
2 teaspoons baking powder
½ teaspoon kosher salt
3 tablespoons sugar
½ cup unsalted butter, cold, cubed
½ cup milk
1 large egg
1 teaspoon vanilla extract
½ cup semisweet chocolate chips
1 1/2 cups toasted unsweetened coconut
for the ganache:
1 cup bittersweet chocolate chips
1/3 cup cream
Directions:
for the scones:
Preheat oven to 425 degrees. In a large bowl, combine flour, baking powder, salt, and sugar. With a pastry blender or fingers, add butter to dry ingredients. Combine until resembles coarse crumbs. In another small bowl, combine milk, egg, and vanilla. Add wet ingredients to dry along with chocolate chips in batches until mixture clings together and forms a soft dough. Flour a surface and knead bread gently 5 or 6 times. Then roll dough into a 7 inch round. Use a heart shaped cookie cutter, cut out 8 (or more depending on dough). Place on a baking sheet sprayed with non-stick cooking spray. Bake for about 16 minutes or until golden brown. Remove from oven and let cool slightly. Spread chocolate ganache on top and top with toasted coconut.
for the ganache:
In a medium saucepan, melt chocolate chips and cream over medium heat. Stir to combine and set aside.
All images and text ©