foodie fridays: cajun quinoa chili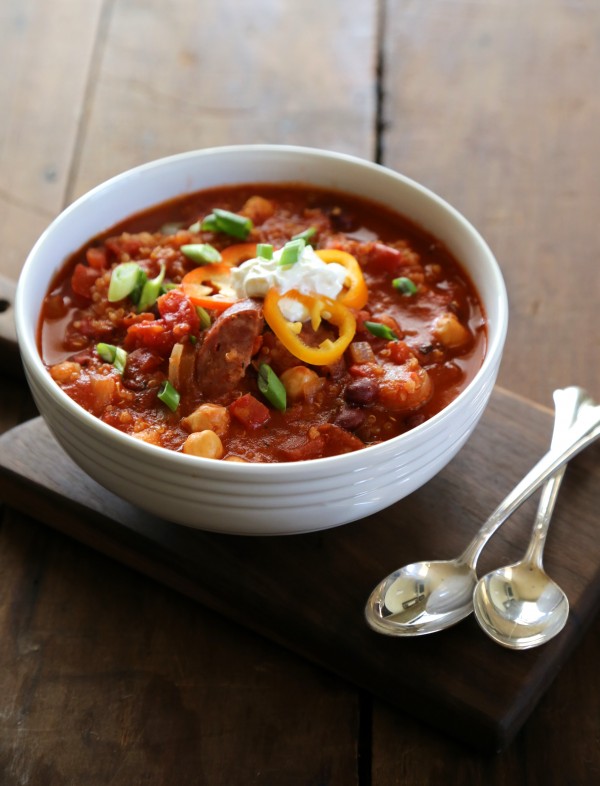 Who's ready for Super Bowl Sunday?
Wait. Can you believe tomorrow is February 1st? Didn't we just ring in the New Year like five minutes ago? Even though February is my birthday month (what-wha!), I feel like this year is flying by! Can we just press pause for a couple minutes? K. Thanks.
While we are in a T.V. time out, let's talk chili. As you know, I have been working with the wonderful tomato folks, Muir Glen, developing recipes for them every month. I've created some fun tomato recipes, but when they asked me to create chili recipes using their 2013 Halley Harvest Reserve Fire Roasted tomatoes, I was super stoked!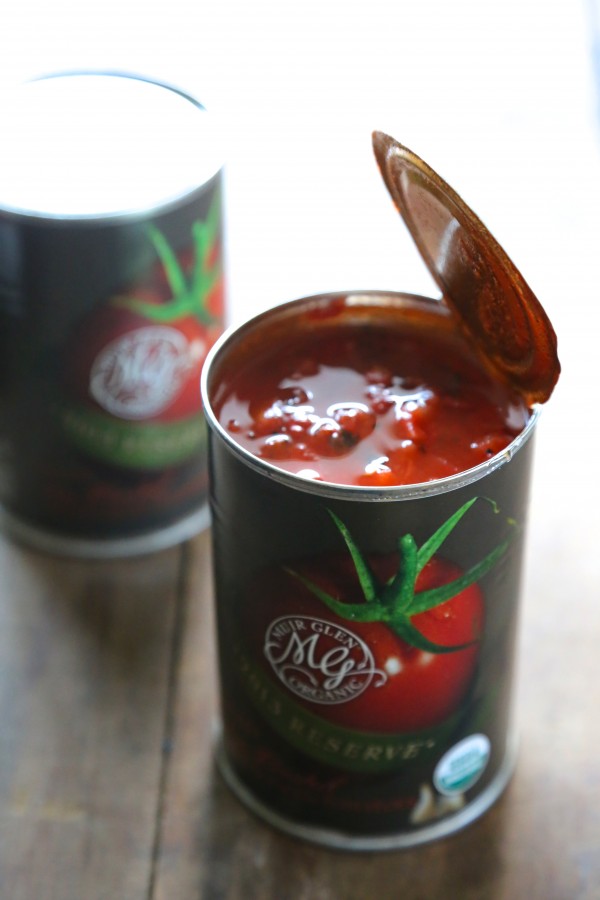 Have you had their Harvest Reserve tomatoes? If you haven't, RUNNNNNNN to the store right meow and pick up a couple of cans. In the past I've always used stewed tomatoes when I've made chili, but not anymore. Stewed tomatoes are so 2004, my friends.
These fire roasted tomatoes add a sweet and smoky flavor, which kicks up the 'ol childhood chili recipe. And when I'm cooking during the winter months, I want to create the most flavor by using the best ingredients.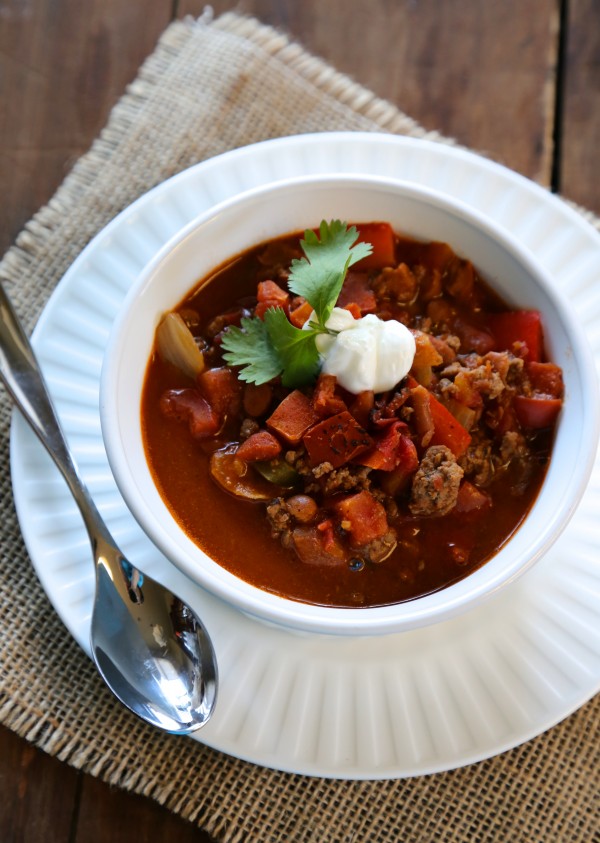 Oh, and speaking of using the best ingredients, I've created two winning chili recipes that will be sure hit on Sunday. The first, an updated childhood favorite full of hearty veggies and fire roasted tomatoes. The second, a spicy, southern twist with andouille and quinoa. Can you say #WINNING?!!
Make sure and check out both recipes on the Muir Glen website as well as enter their Chili Sweepstakes with Bob's Red Mill Natural Foods and Simply Organic!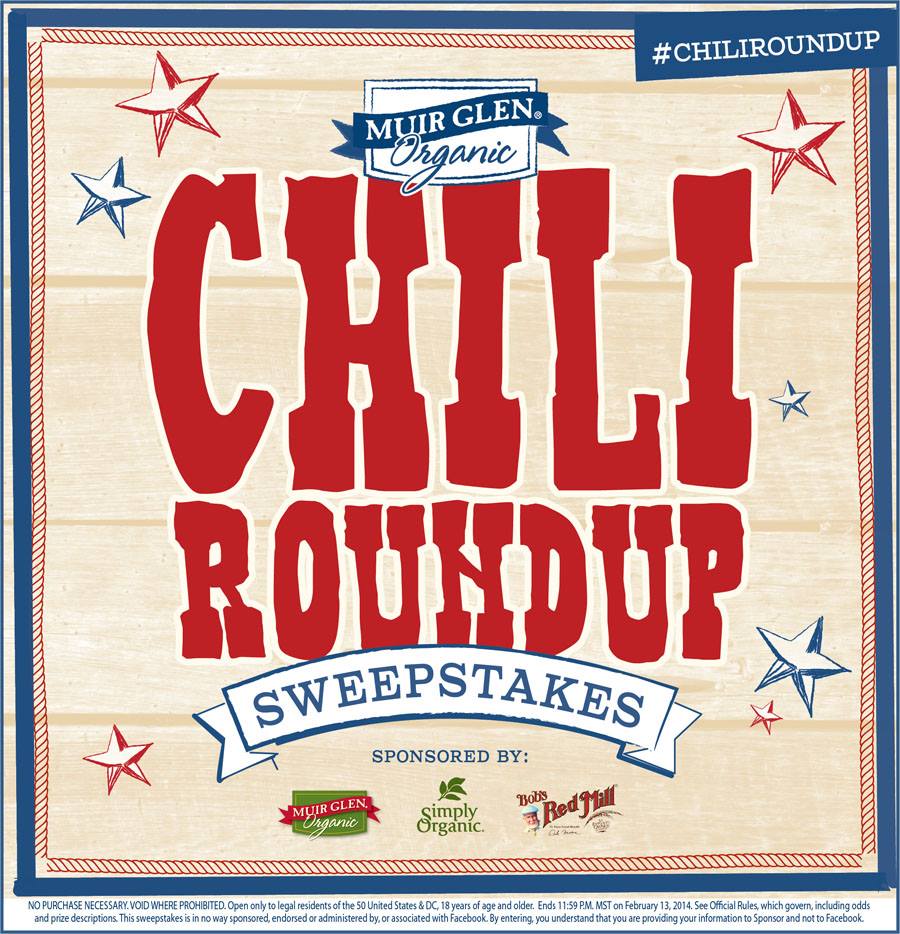 —> Turkey Veggie Chili with Harvest Reserve Fire Roasted Tomatoes