spiced barramuni tacos with spanish rice & chipotle cream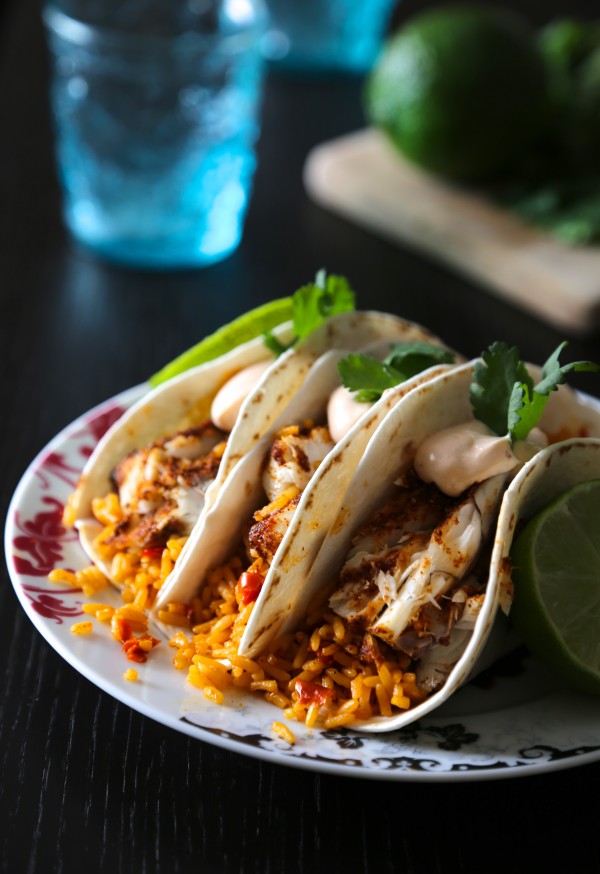 Well, here we are smack dab right in the middle of winter.
Oh, the joy.
Don't get me wrong, I enjoy winter. Living in Colorado you truly get to enjoy the outdoors 365 days a year. But after the holidays and before spring break itineraries are set, winter blows. There's nothing to get gussied up for or celebrate, and you seriously feel like you are living in your down parka. It's the pits.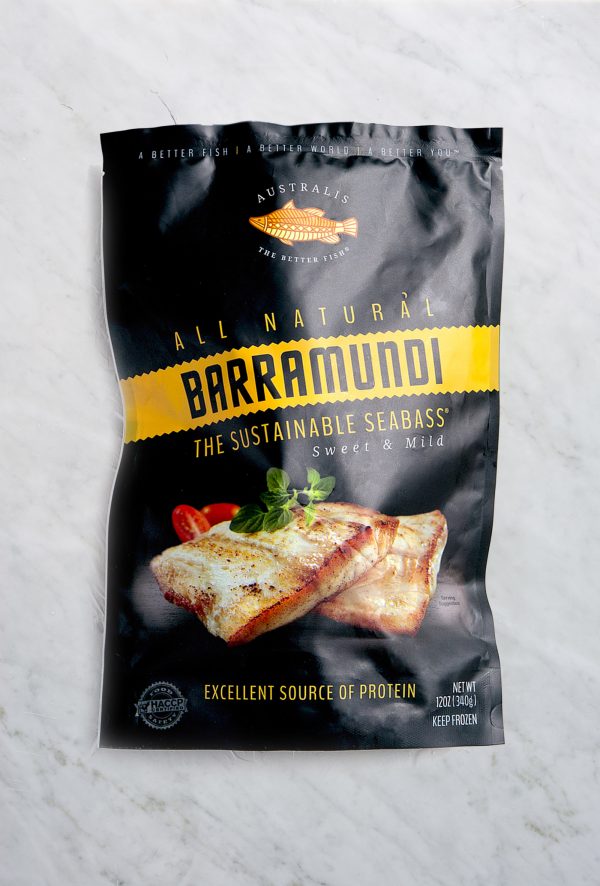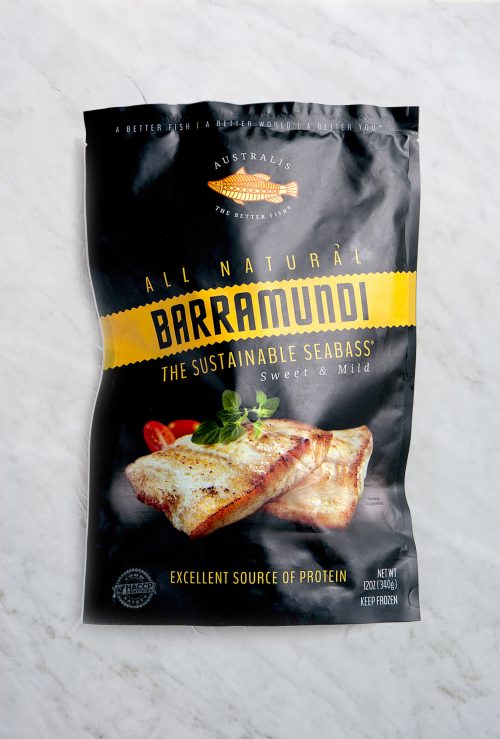 However, during these sub zero freezing months, the one thing remains constant: my craving for fresh foods. I realize when I say "fresh" during the winter we're talking turnips that just fell off the truck. I can get down on some winter veggies, but can I let you in on a little secret?
Pssst, check it.
I was recently introduced to Barramundi; a white fish that is farm-raised in the Southeast Pacific waters. Barramundi is all the rage when it comes to sustainability. They call it the "The Sustainable Sea Bass" because of their Smart Aquaculture methods. The brilliant thing about this meaty yet, buttery flavored fish is that it literally tastes like you caught it right off the New Zealand shore.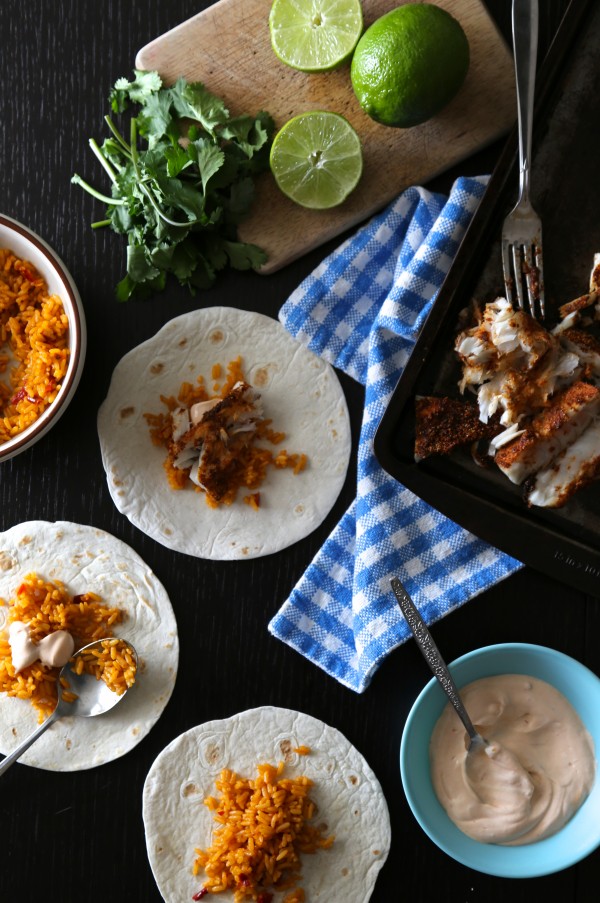 Talk about fresh-mcfresh! There are a zillion ways to serve this dish – my favorite being fish tacos. It pairs perfectly with Spanish spices as well as rice. Plus, add a little Chipolte cream on top and you'll never know that these no-mercury, high-in-protein, mega-load of Omega-3s tacos are good for you!
So where do you get this fab fresh fish? Well, head on down to Trader Joe's, or if you don't have a Trader Joe's you can snatch it up at Whole Foods, Stop & Shop, Safeway, and other retailers! Click on the store locator link to find the nearest place to purchase your barramundi!
Now, where's the beach?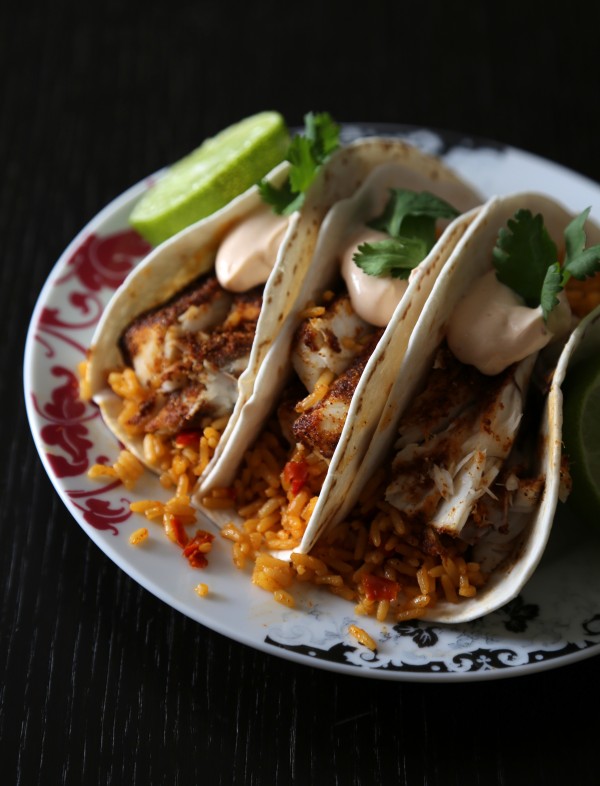 ***This post was sponsored via the NoshOn.IT Publisher Partner Program a leading barramundi producer. All opinions expressed are 100% my own.***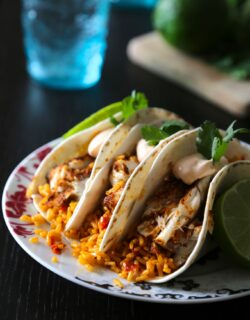 Spiced Barramuni Tacos with Spanish Rice & Chipotle Cream
Ingredients:
for the tacos:
2 packages Barramuni Fillets, thawed, skin on
1 tablespoons chili powder
1 teaspoon paprika
1 teaspoon cumin
1 teaspoon coriander
1 teaspoon garlic powder
1 tablespoon olive oil
salt and pepper
8 tortillas
2 cups Spanish rice, cooked
cilantro, garnish
for the chipotle cream:
1 cup sour cream
1 tablespoon chipotle adobo sauce
Directions:
for the tacos:
Preheat oven to 400 degrees. Spray a baking sheet with non-stick cooking spray. In a small bowl, combine chili powder, paprika, coriander, garlic powder, and salt & pepper. Place fillets on baking sheet and cover fish with rub. Drizzle olive oil on top. Bake for about 13 minutes or until cooked through. Remove from oven, let cool and then remove skin. Take a tortilla add 1/4 cup of Spanish rice, top with fish, chipotle cream, and cilantro. Repeat process until all tortillas have been used.
for the chipotle cream:
In a small bowl, mix the sour cream and adobo sauce.
All images and text ©