easy breakfast sandwich pudding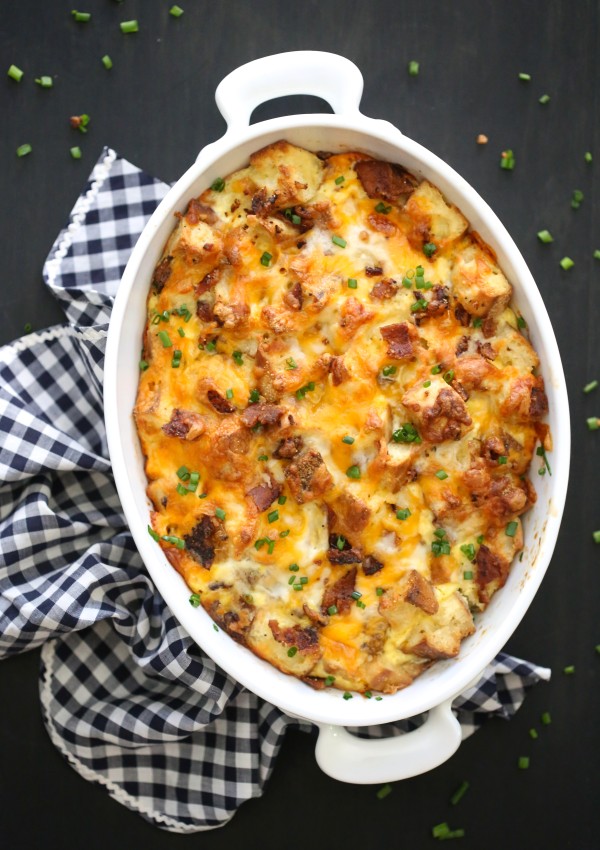 It's almost FRI- YAY!
Aren't four-day work weeks the best?
Also, can we please celebrate September; one of the best months in the calendar year? Not only because fall foliage will soon be upon us, but because Mr. B and I will be celebrating eight years of marriage. How have we survived for so long? I haven't a clue.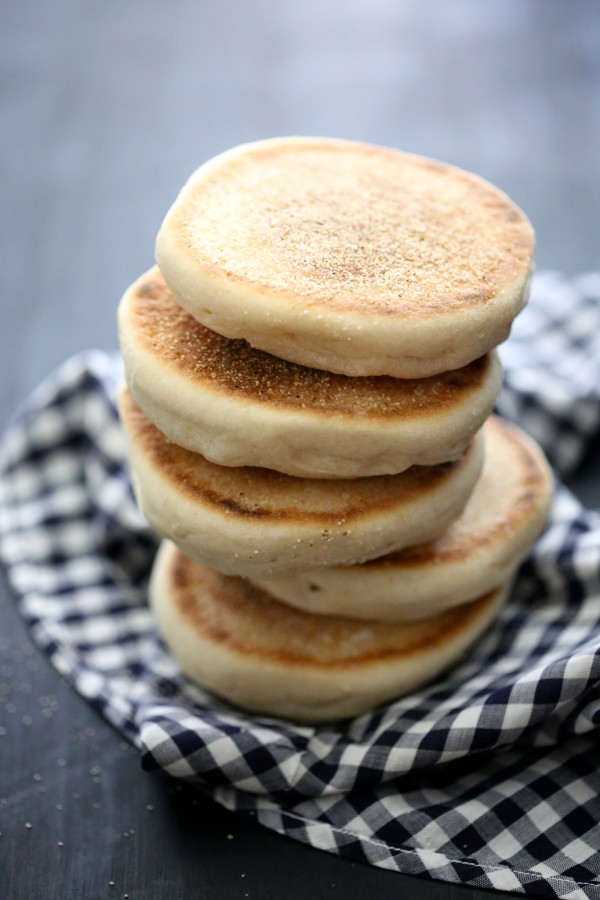 I was watching a comedy show on HBO the other day (I forget the comic's name), but he discussed the reason why his marriage has been successful. It's not because of similar interests like hiking, cooking, or watching concerts together. He said that those are reasons to get the other spouse to do something that you like and vice versa.
The real reason marriages last? Similar hates! Think about it. If you get annoyed by the same things as your spouse your bond is stronger. For example, Mr. B and I both hate when people will push the crosswalk button a zillion times as if they are actually in control of the light changing. We joke about this one constantly, but it's definitely a similar hate.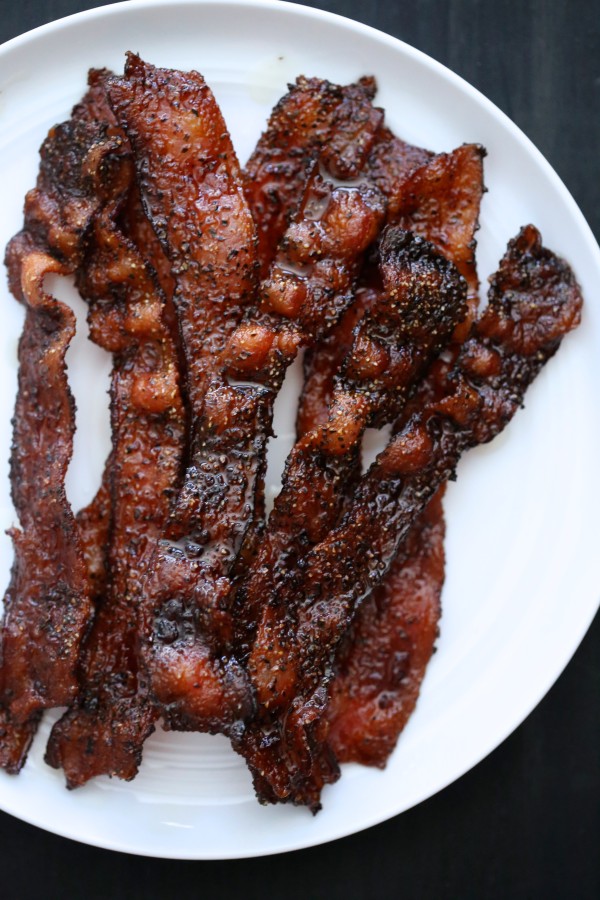 Okay, enough marriage counseling for the day, let's talk about the weekend! And specifically what you are going to make? Would it be wrong if I highly encouraged you to make this Easy Breakfast Sandwich Pudding? NO? Yes? Bueller?
Think of this dish as a twist on your standard breakfast sandwich combined with an upgraded version of your basic egg casserole. Not only is it super easy to make, but can be prepped the night before, which means an epic brunch will be waiting for you in 30 minutes or less. Thus more time for foliage viewing and sipping PSL's.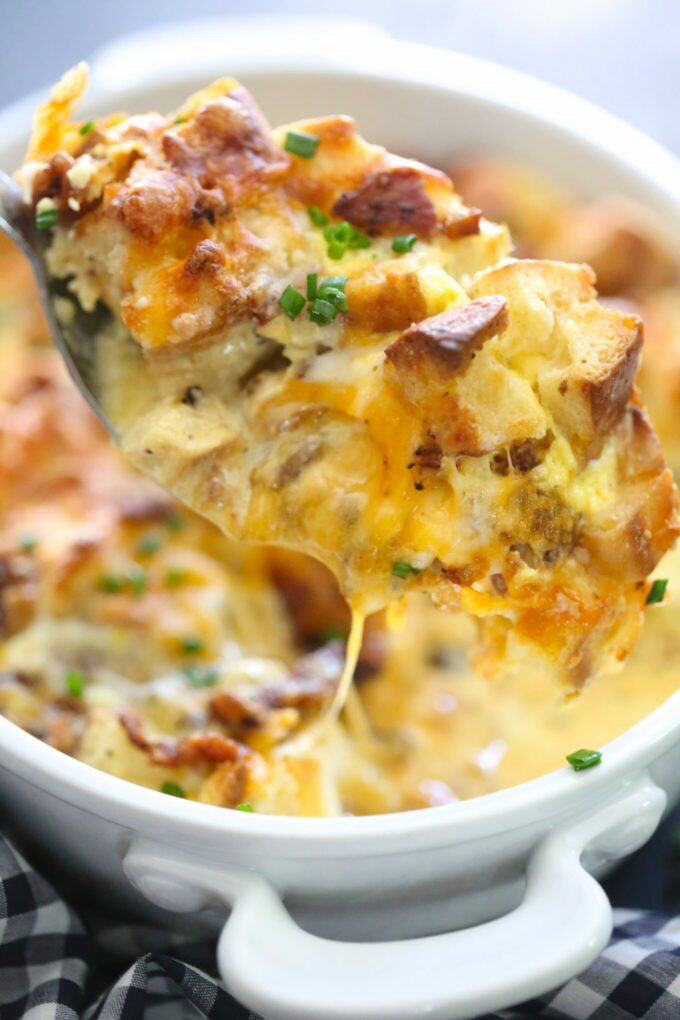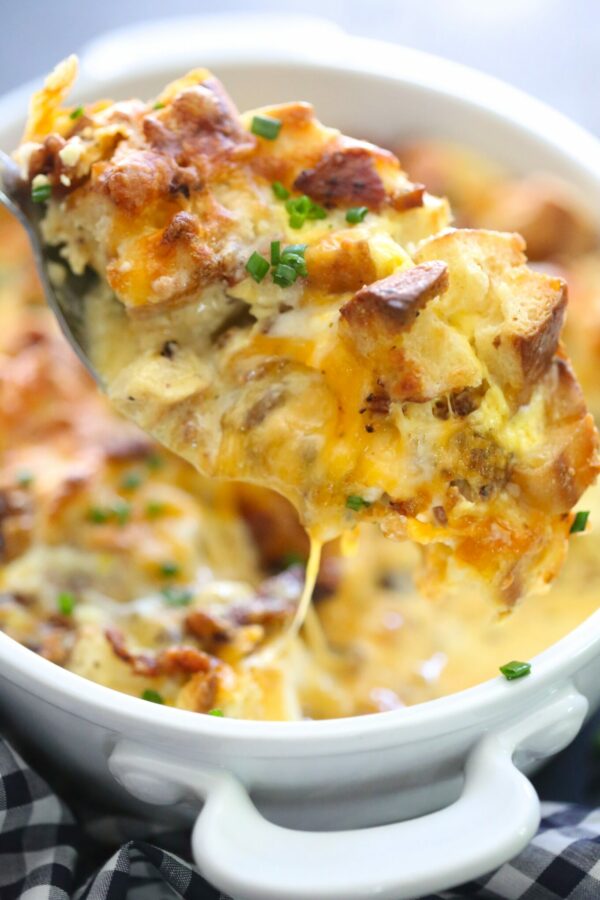 P.S.(!!!!) Hey Colorado locals! As a Chipotle Ambassador I am attending the Sustainable Food Film Series next Tuesday September 15th at 6:00pm at The Denver Botantic Gardens. This series is aimed at raising awareness around healthy and sustainable approaches to the way we grow and produce food. The film series will run from September to November. Films start at 6:30pm with dinner provided by Chipotle at 6pm. Cost is $5 and pre-registration is recommended. To learn more about the series as well as film times, check out their website.
So, make sure and grab a ticket! I'll see you on Tuesday September 15th!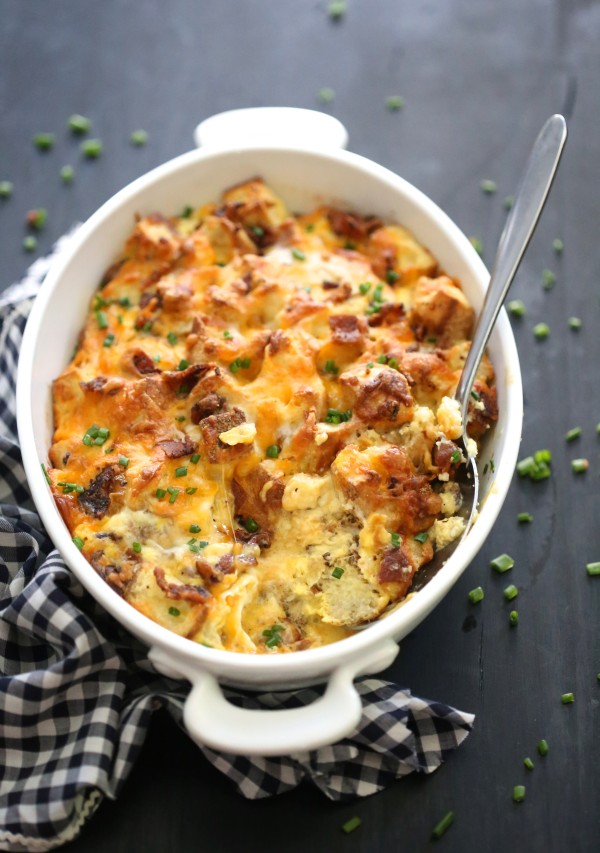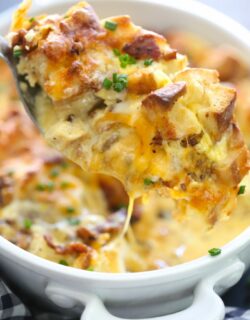 Easy Breakfast Sandwich Pudding with Crispy Bacon
Ingredients:
5 slices uncooked bacon
3 English Muffins cut into 1-inch sized cubes
1/2 cup whole milk
1/2 cup heavy cream
4 large eggs
1 cup shredded cheddar cheese, divided
salt and pepper to taste
Directions:
Preheat oven to 400 degrees.
Place bacon on a baking sheet lined with foil. Bake bacon in the oven for about 12 to 15 minutes or until crispy. Remove bacon from sheet and place on a plate lined with a paper towel. Once the bacon has cooled roughly chop the bacon and set aside.
Next, pour leftover bacon grease into a large skillet. Heat skillet to medium high heat and add the English muffin cubes. Toss the cubes to make sure nothing burns. Once semi-toasted, remove the cubes from the skillet and set aside.
In a large bowl, whisk together milk, cream, eggs, 1/2 cup cheddar cheese, salt and pepper. Spray an 8-inch square baking dish with non-stick cooking spray. Add the English muffin cubes to the egg mixture and let the cubes soak for about 3 to 4 minutes. Stir in three chopped pieces of bacon and then pour the pudding mixture into the prepared baking dish. Garnish top with remaining cheese and two pieces of chopped bacon. Place back in oven for about 25 minutes or until golden brown.
adapted from Food and Wine Magazine
All images and text ©