foodie fridays: old school banana cake with chocolate ginger ganache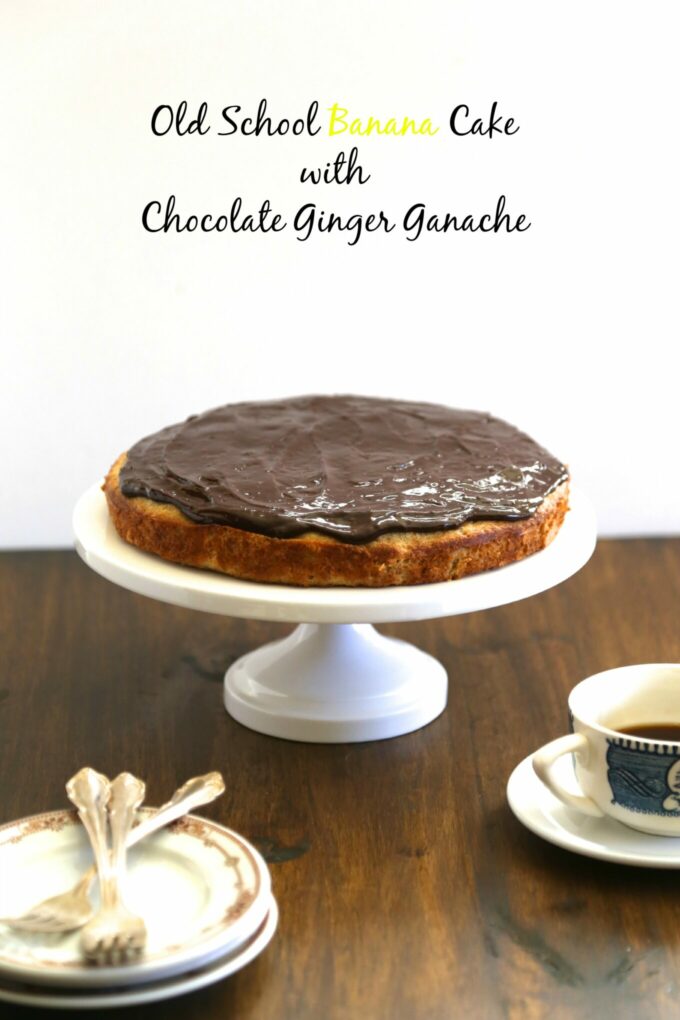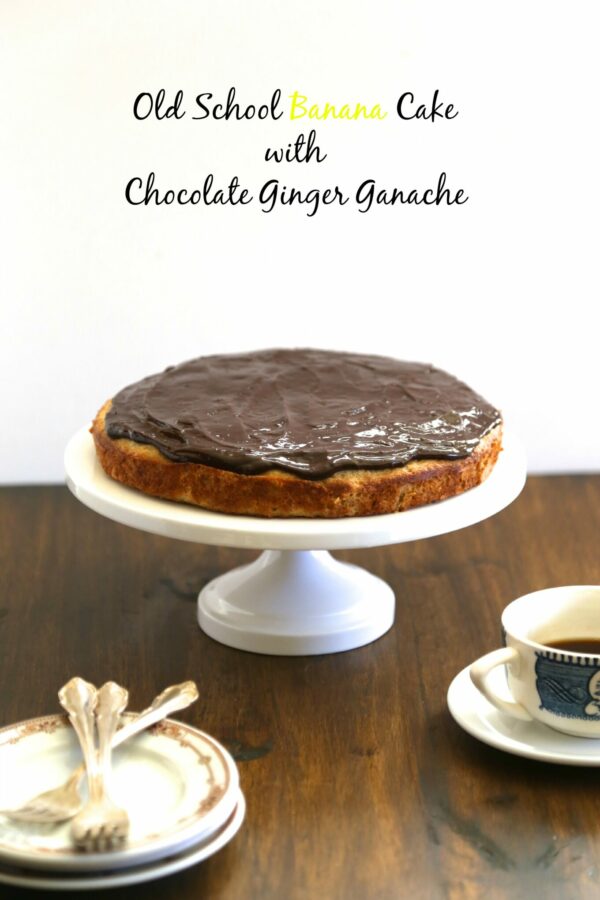 She's one hip lady.
My mother that is.
Come to think of it, aren't all mothers the hip of the hippest? Moms keep the world balanced and on track. Could you imagine a world without moms? YIKES. No offense, dads. You are needed too, hence why you have a your own special day as well.
I couldn't imagine a world without my mom, or 'moomers' as my brothers and I call her. She is the cat's meow, the sass in sassafras and the best- as in best friend. Most importantly, she gives unconditional love. My mother is also a super talented lady. Her vintage shop, Top Hat Mercantile, opens next month in Kansas City's West Bottoms (if you live in KC stop by!).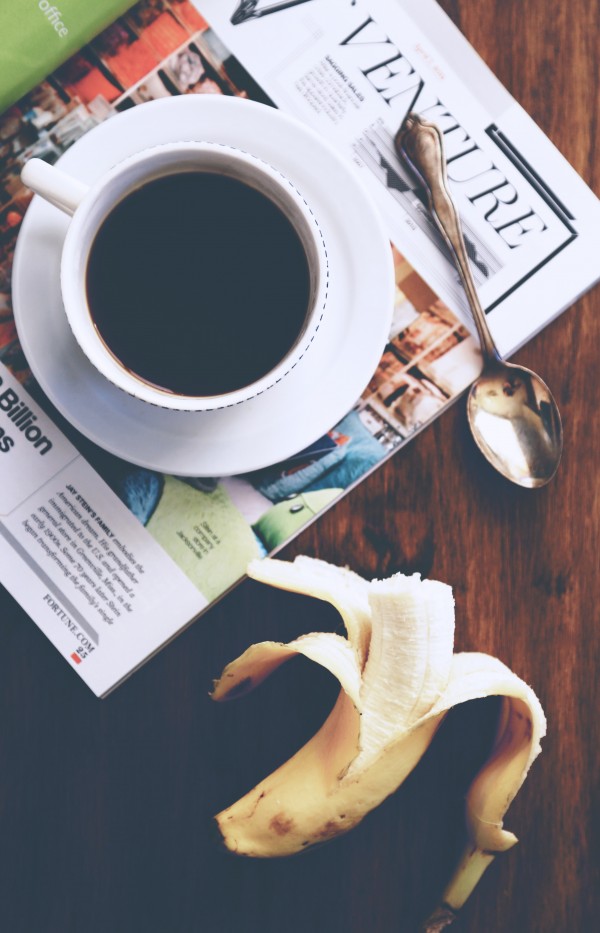 I figured with Mother's Day on Sunday, I would pay homage to a lady that makes you feel better with gentle hug, a bright smile, or better yet, a story. When I was a little girl, she would read bedtime stories to my brothers and I. Strega Nona and In the Night Kitchen were some of my favorites! She had this ability to make the characters come to life with voices and well-orchestrated theatrics.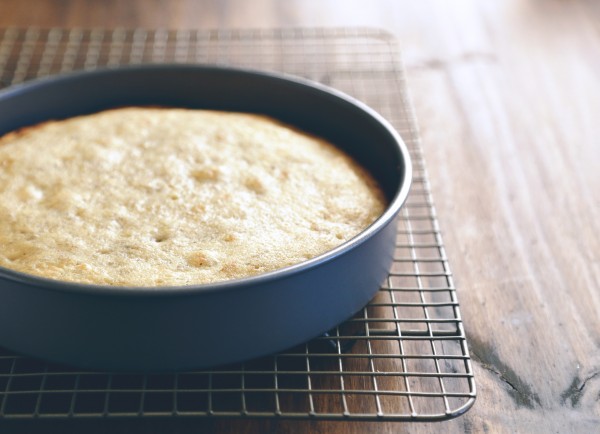 And if that isn't enough, she makes the best French puffs, pumpkin bread, and banana cake E-V-E-R. Clearly the baking genes were not passed onto yours truly; however, I thought I would return the favor, say thank you to my 'moomers', and make HER a banana cake. This cake is major old school. Besides being beyond easy to make (seriously, if yours truly black yeast thumb can make it, anyone can), it's fluffy and topped with a decadent chocolate ginger ganache. The original recipe calls for vanilla frosting that you can totally do, but I wanted to kick things up a notch. After all it is Mothers Day!
Make this cake and raise a fork to all the moms out there.
Love you, and Happy Mother's Day!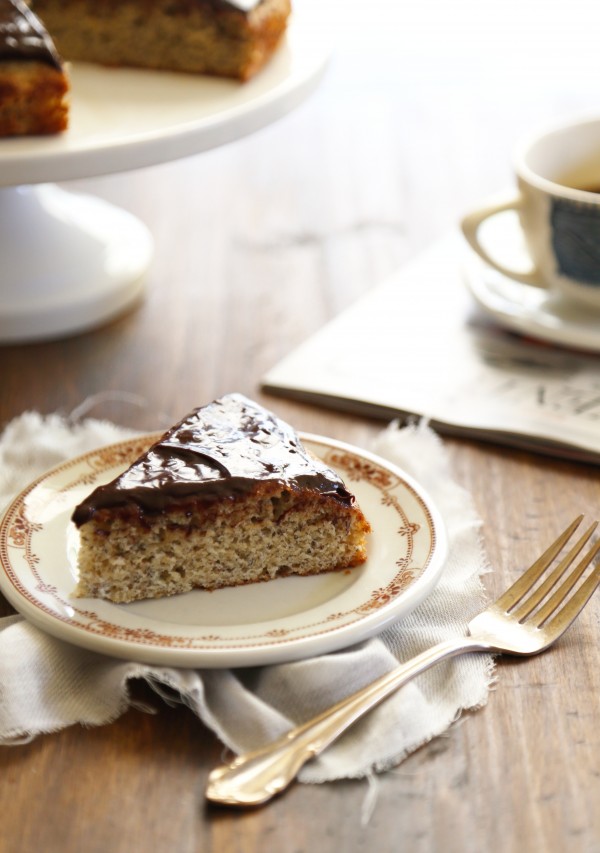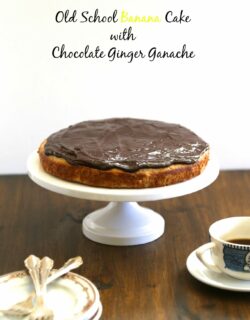 Old School Banana Cake with Chocolate Ginger Ganache
Ingredients:
for the cake:
1/4 cup unsalted butter, room temperature
3/4 cup sugar
2 eggs, separated
2/3 cup mashed bananas - approximately 2 small or one large
1/4 cup sour cream
1 cup all-purpose flour
1/2 tsp. baking soda
1/4 tsp. salt
1/2 tsp. vanilla
1/4 tsp. nutmeg
for the ganache:
1 cup semi-sweet chocolate chips
1/3 cup cream
2 tablespoons fresh ginger, grated
Directions:
for the cake:
Preheat oven to 350 degrees. In a mixer, cream butter and sugar. Beat the two yolks and stir into sugar mixture. Add mashed bananas. In a medium bowl, combine baking soda, salt, nutmeg, and flour. Add the sour cream to the egg/sugar mixture.Take turns adding the egg/sugar/sour cream mixture to the flour, along with the mashed bananas.
Beat the two egg whites until stiff, and fold into the batter gently. Stir in the vanilla. Bake in a conventional oven for about 22 to 25 minutes. Let it cool before adding the ganache and serving.
for the ganache:
Preheat a saucepan to medium heat. Add the chocolate chips, ginger, and cream. Stir until the chocolate has melted and everything is incorporated.
All images and text ©