foodie fridays: ratatouille egg sandwiches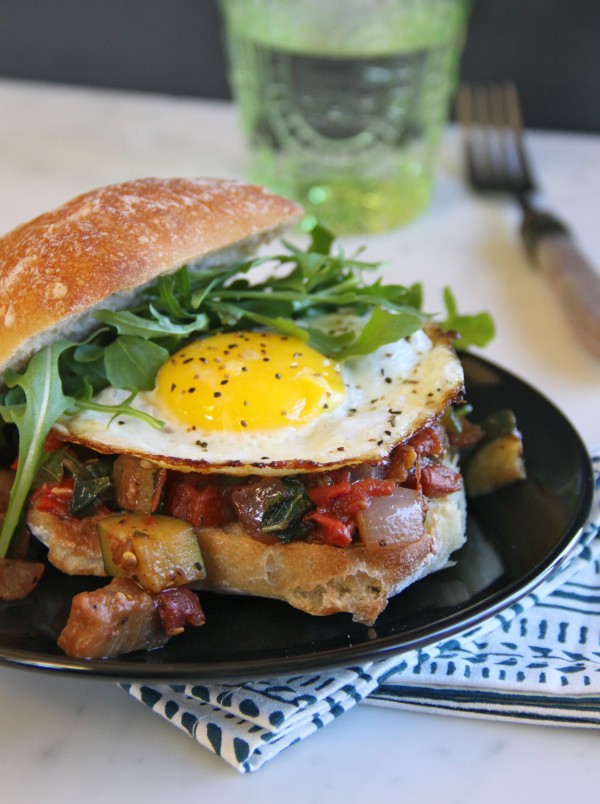 Ratatouille: a French vegetable stewed dish.
Last week, I took the opportunity to make this classic dish. Yep, I put on my big girl panties and decided to get down with the "touille." In the back of my mind, I thought ratatouille sounded complicated and time consuming. What French dish doesn't at first? Coq au vin? Escargots de Bourgogne? Cassoulet?
I don't know what it is, but I feel "omgerrrrd" when it comes to French cuisine. I feel like Ricky Bobby from Talladega Nights in the scene where the French driver forces him to say, "I love crepes", or he'll break his arm. Rick Bobby immediately responds, "Crepes? I love me some thin little pancakes."

Now the whole point of Ratatouille is to brown each vegetable individually in order to accentuate its unique flavor. However, when you make this dish you can't pull a Kim Kardashian and bail. You have to be committed. But! I will tell you the wait is worth it. The depth of flavor you get from browning each vegetable separately is a party for your palate.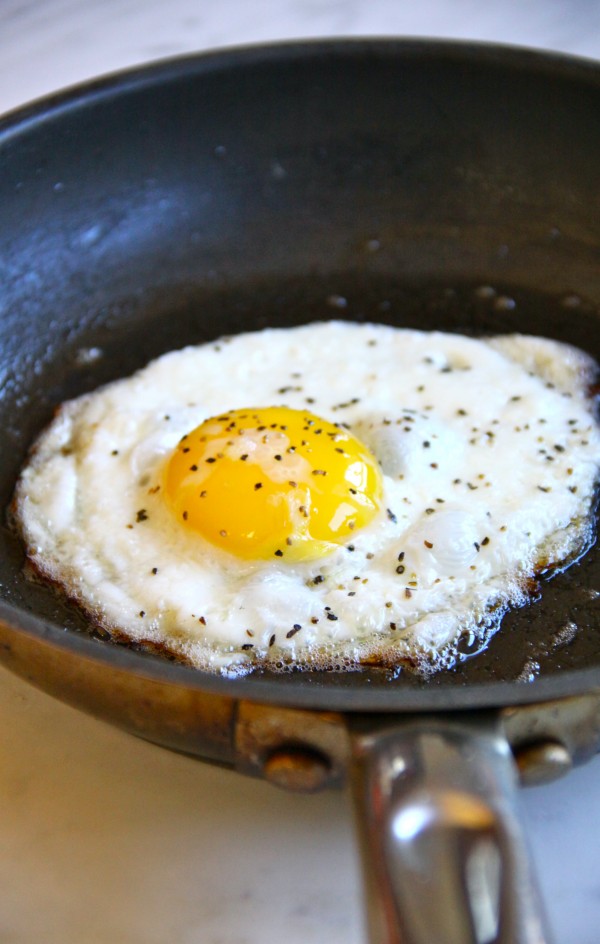 Ratatouille is commonly selected as a veggie side dish; however, I figured if we go through the trouble chopping and browning a plethora of vegetables, let's do something sassy with it like add it on to an egg sandwich. These sammies would be hit for brunch. Throw a couple of Bloody Mary's in the mix and your weekend just went from drab to fab.
Now, if I could only figure out how to make thin little pancakes…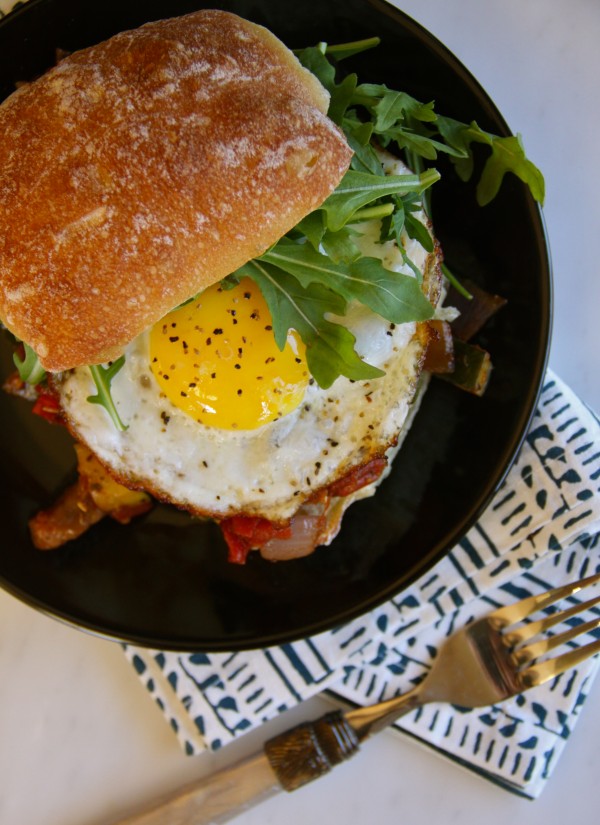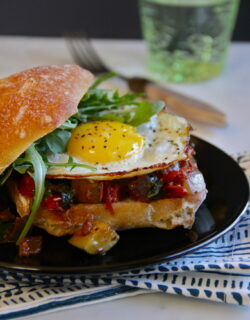 Ratatouille Egg Sandwiches
Ingredients:
for the ratatouille:
1 cup olive oil
3 medium tomatoes, deseeded, chopped
5 garlic cloves, minced
1 1/4 teaspoons crushed red pepper
Kosher salt
One large eggplant, chopped
2 small zucchini, chopped
1 large red onion, chopped
1 red bell pepper, chopped
1 bay leaf
1/2 cup fresh basil, chopped
for the eggs:
4 large eggs
salt and pepper
arugula, garnish
4 ciabatta rolls
Directions:
for the ratatouille:
Preheat a large skillet to medium-high heat. Add two tablespoons of olive oil to the pan. First vegetable to brown, tomatoes. Add tomatoes along with one garlic clove, 1/4 teaspoon crushed red pepper flakes, and a pinch of salt. Cook for about five minutes or until soften. Remove tomatoes from skillet and set aside. Wipe skillet if you want. I didn't because everything gets cooked down pretty well. You will repeat the same process with the eggplant, zucchini, onions and red bell pepper. Remember, you have to cook each vegetable individually. Once you've cooked the vegetables, throw everybody back in skillet and add a bay leaf, 1/2 cup fresh basil and about 1/3 cup water (more if needed). Simmer veggies for about 15 minutes until everything is well combined. Remove bay leaf before serving.
for the eggs:
Preheat a non-stick pan to medium heat. Crack egg into pan. Add a little salt and pepper. Cook until yolk becomes opaque. Remove from pan. Repeat with other three eggs.
to serve: slice ciabatta roll. Place about a 1/4 cup of the ratatouille mixture on the bottom of the slice. Top with egg, arugula, and bun.
adapted from Food and Wine Magazine
All images and text ©