Ginger Pomegranate Paloma
Ginger Pomegranate Paloma is a refreshing cocktail or mocktail to make during the holiday season!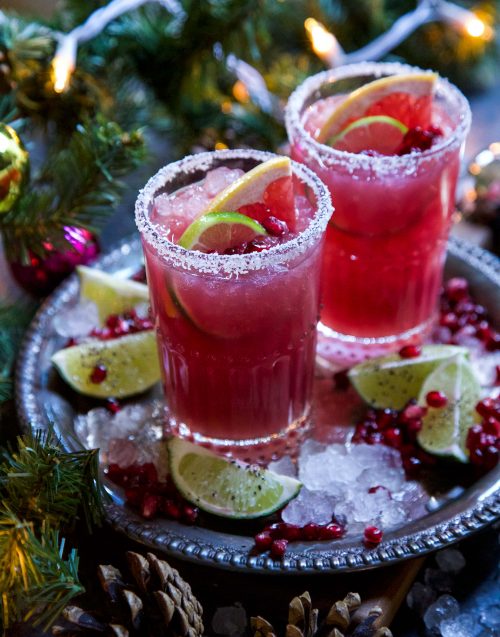 Today is the day!!
Sound the trumpets.
Because tonight is the first LAUNCH PARTY of Modern Comfort Cooking! HORRAY! I am so flipping pumped to finally share my cookbook with all of my hometown folks here in Wichita, Kansas.
Tonights festivities (in case you didn't catch all the details on Facebook) are taking place at Central Standard Brewing (CSB). You guys know that I would never turn down a cold microbrew so naturally CSB was the perfect sanctuary to host this epic event.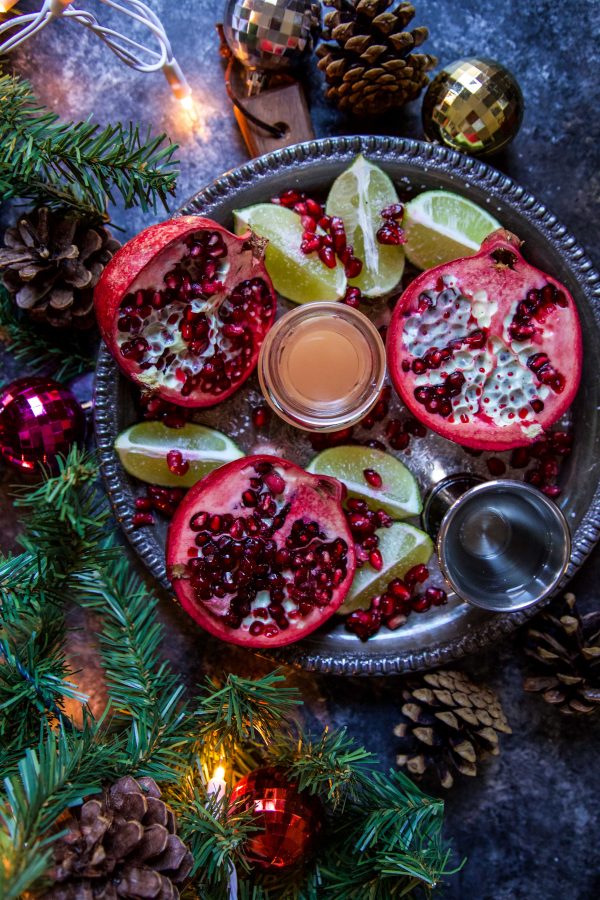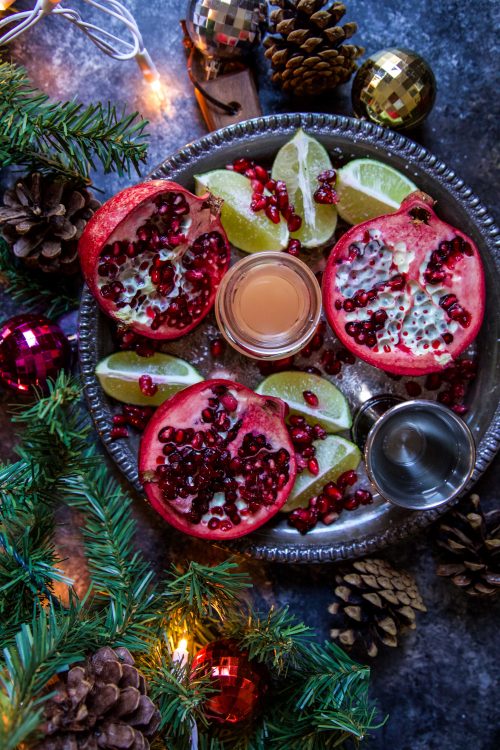 Besides drinks there will be food truck bites, swag, and special giveaways. I'm co-hosting with The Workroom and if you bring in your proof of pre-order purchase you will automatically receive 10% off their merchandise as well as be entered for a chance to win some fabulous prizes! Can you say winning? If you are in Wichita and want to stop by, we will be there from 5:30pm to 7:30pm. Come by and say hi!
CLICK HERE to PRE-ORDER: Modern Comfort Cooking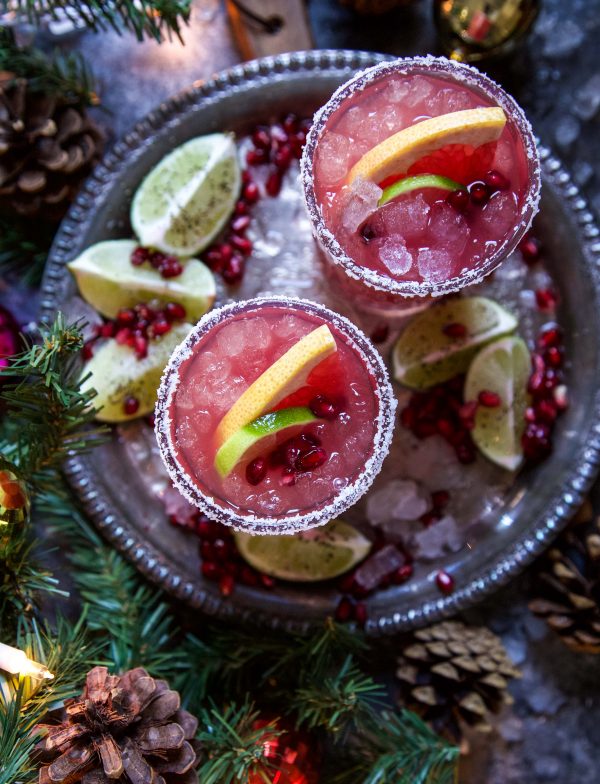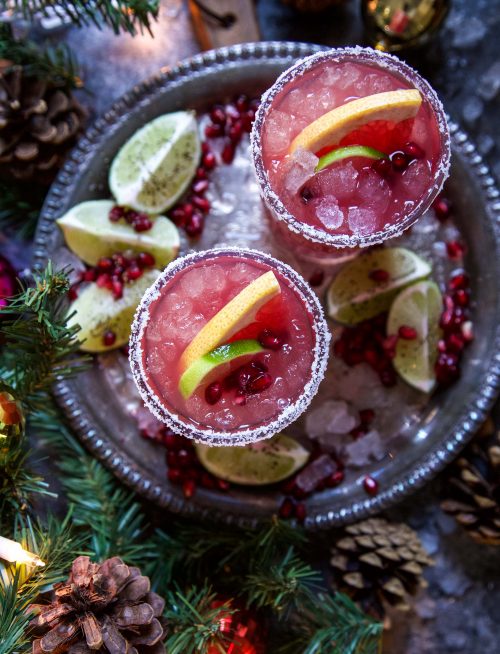 Okay, I figured this special occasion calls for a cocktail. A festive one at that. I figured this Ginger Pomegranate Paloma is the perfect way to celebrate a cookbook launch party and the holidays. Muddle fresh ginger, pomegranate arils, and lime juice inside a cocktail shaker. Add grapefruit juice, pomegranate juice, and tequila. Shake, pour, and sip. Garnish with all the festive fixings and enjoy!
Cheers to everyone I see tonight! Wouldn't be here without your love and support!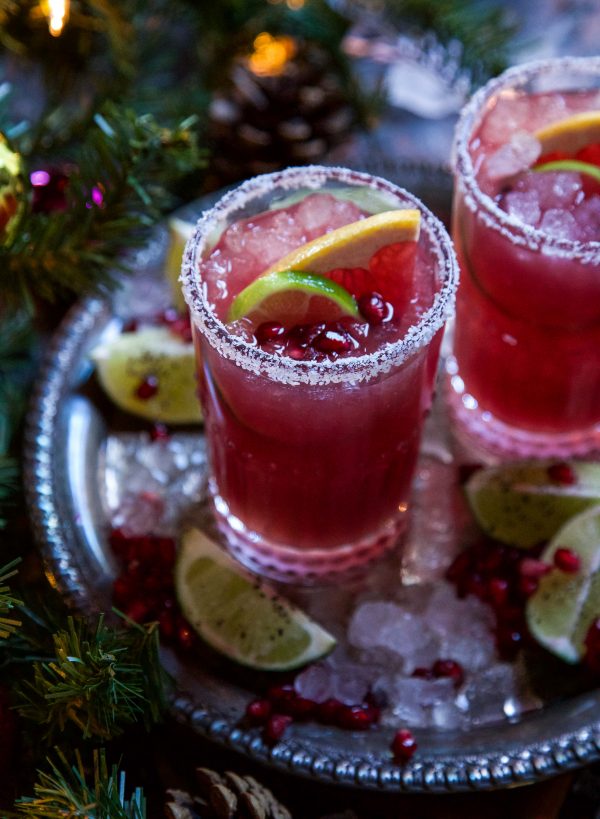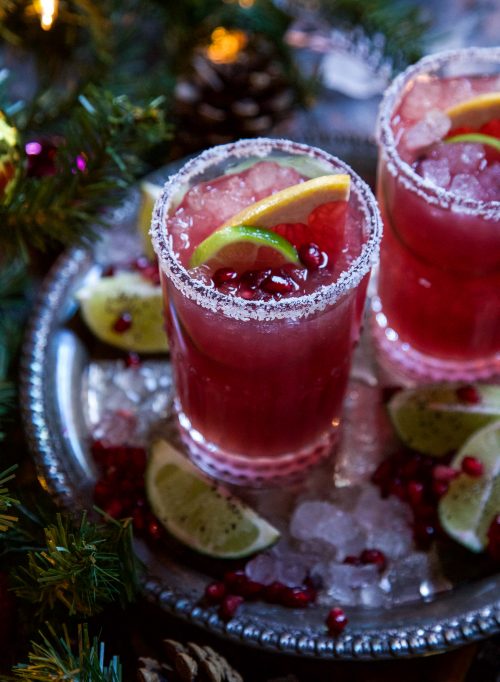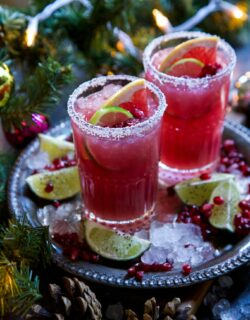 Ginger Pomegranate Paloma
Ingredients:
for the ginger syrup:
1/2 cup honey
1 inch fresh ginger, chopped
8 fresh mint leaves
for the paloma:
ice cubes
1/2 cup pomegranate juice
1/3 cup grapefruit juice
juice from 1/2 a lime
2 to 4 tbsp ginger syrup
2 to 3 ounces vodka
ginger beer
Grapefruit slices, for garnish
Lime slices, for garnish
Directions:
for the ginger syrup:
In a medium saucepan add 1/2 cup water, honey, ginger, and bring to a boil. Once boiling, simmer for about 1 to 2 minutes then remove saucepan from heat. Next, add the mint and cover to steep for about 10 to 15 minutes. Strain the ginger and mint from the saucepan and pour the syrup into a jar. The syrup can last for about 2 weeks in the fridge.
for the paloma:
Take a cocktail glass and fill it halfway with ice. Add the pomegranate juice, grapefruit juice, lime juice, ginger syrup and vodka. Stir to combine and then add the ginger beer on top. Garnish with grapefruit and lime slices.
All images and text ©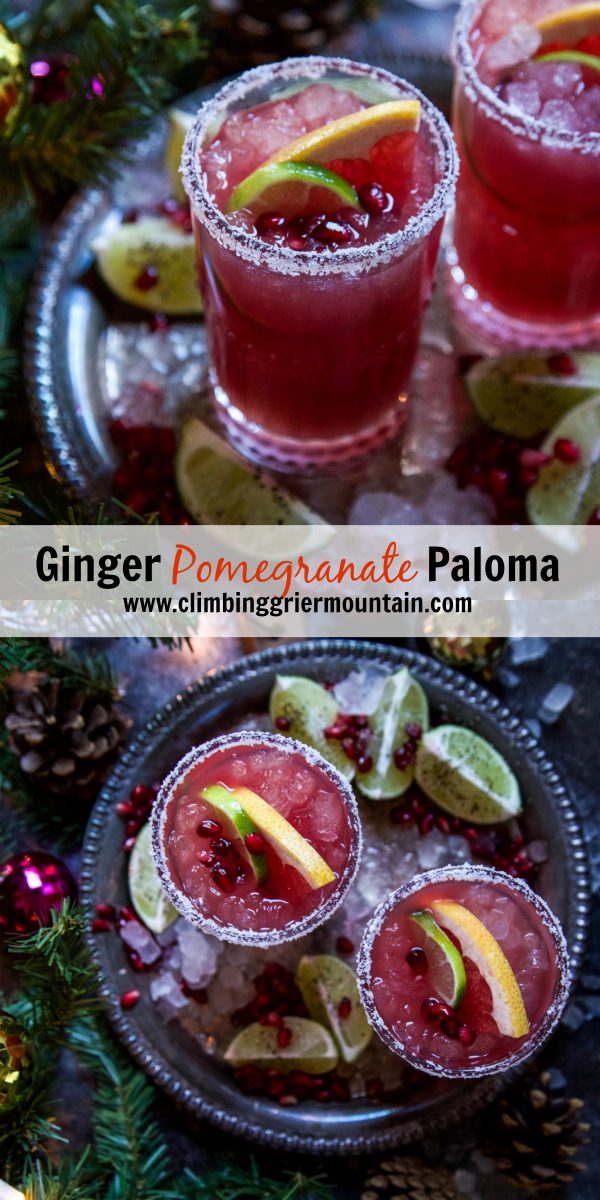 In conclusion, our Ginger Pomegranate Paloma offers a tantalizing twist on a classic cocktail, promising a delightful sipping experience. With each sip, you'll appreciate the harmonious blend of ginger and pomegranate, making it a refreshing choice for any occasion. Enjoy the delightful taste journey!