happy eggs co. and my first tv appearance on colorado & company!
Last Friday, I had the privilege of demoing three egg-irific recipes live on the Colorado and Company show. This was my first time appearing on live TV so I had no idea what to expect. To say I was nervous would be huge understatement.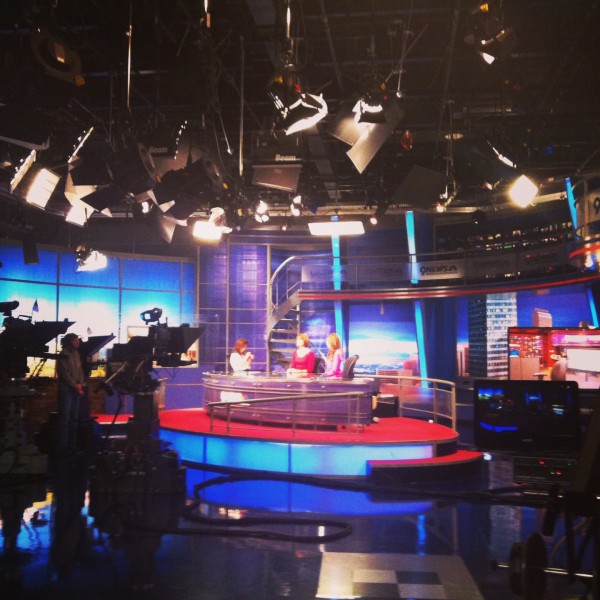 I arrived at the news station around 8:30 am to meet Matt, the president of Happy Eggs Co. and Tawnya, the host of the show. We chit-chatted about the weather (it had snowed the previous day) and went over the script for the segment. I really enjoyed talking to Matt to get a better understanding of what Happy Eggs is all about. The passion Matt has behind Happy Eggs is infectious. He truly believes in the product he is producing, which as a consumer is the best feeling knowing someone has your back.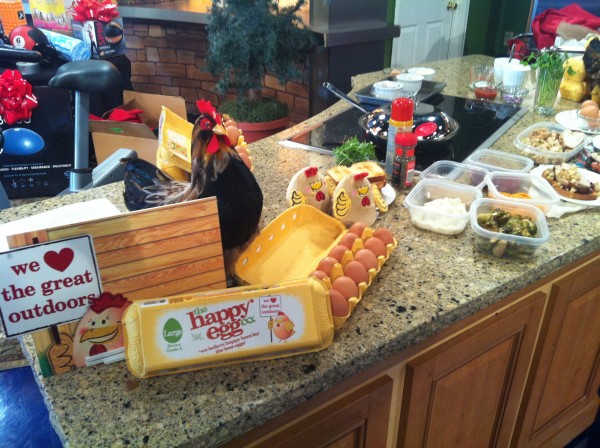 If you didn't know, Happy Egg produces free-range eggs. Free-range may sound like one of the specialty marketing terms, but let me tell you, Happy Eggs are just that, happy. All of their hens ( "or girls" as they say around the Happy Egg farm) get to roam free on acres of land, peck around the dirt, take a dirt bath, and are never caged. This means you get a higher quality egg packed with nutrients the way nature intended them to be.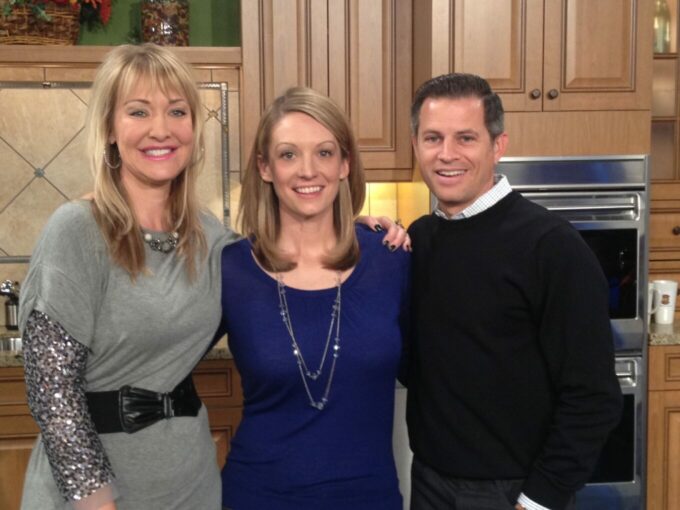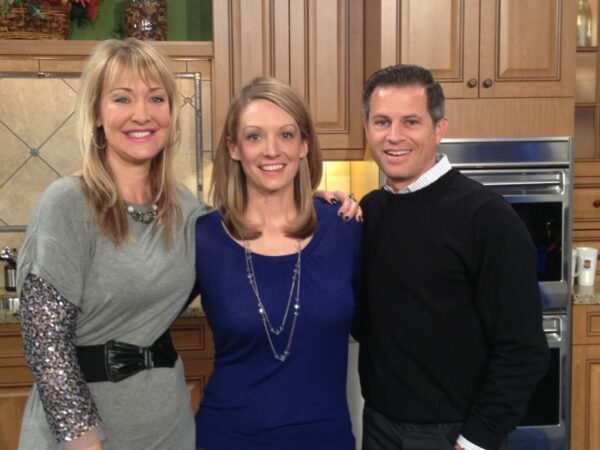 Once the stage was set and a quick microphone check, it was go time! Matt was interviewed first giving the company overview and divining into FAQ's. Next up, yours truly! We dove straight into the demo with my first recipe, Individual Cheesy Baked Eggs. This is one of my favorites because you can prep the night before, assemble in the morning, and bake. It can feed a crowd in a hurry.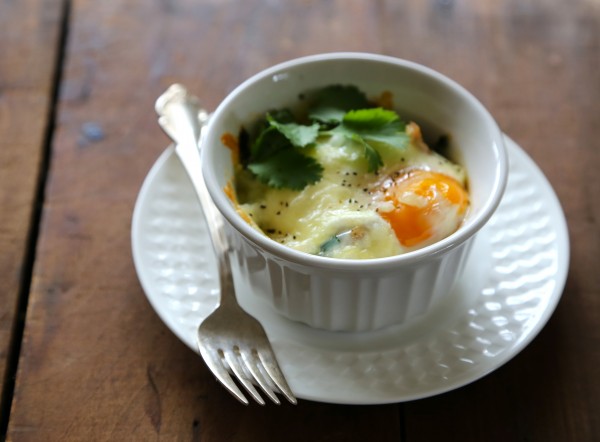 My next recipe was Microwave Scrambled-Egg Breakfast Burritos for the Black Friday power shopper. No one wants to rummage through the kitchen at 4 am so why not use a microwave. This burrito takes two minutes to whip up and is packed full of heart-healthy nutrients, which is essential in keeping your energy level up!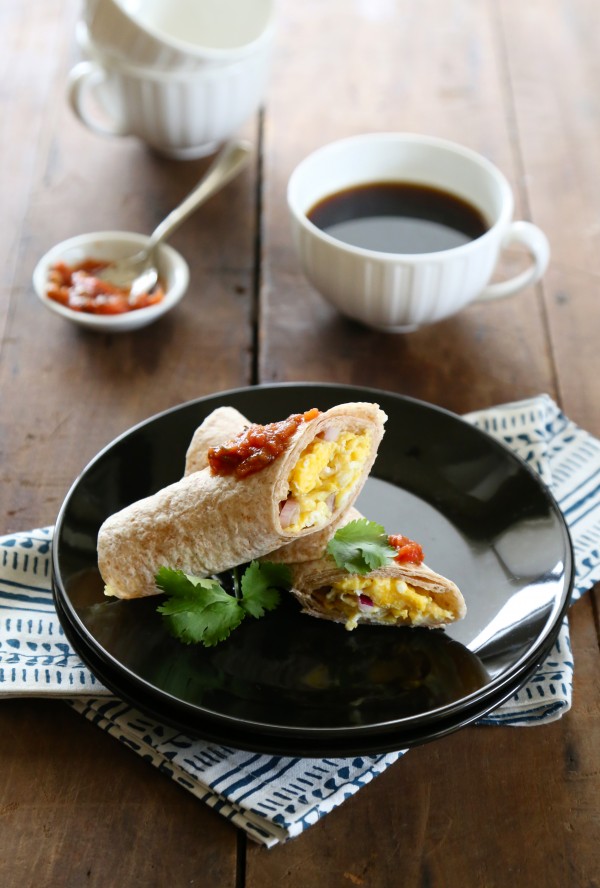 The last recipe I shared was my Leftover Thanksgiving Open-Faced Sandwich. Leftovers are key to any post Thanksgiving meal and I thought it would be fun to incorporate a leisurely brunch for those who aren't out power shopping. All you need is a piece of sourdough toast, your favorite leftover ingredients, a sunny-side up egg, and you have an easy, peasy egg-rific brunch.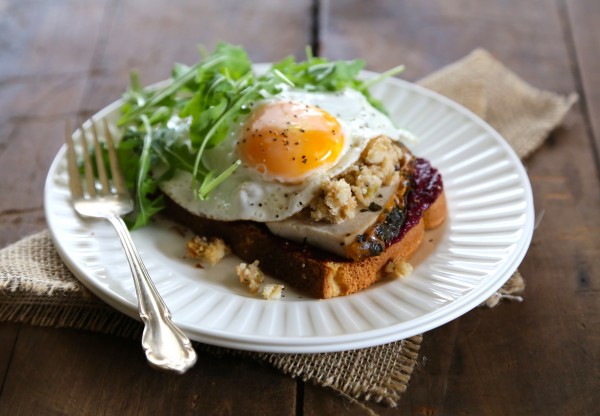 And that's a wrap!
Here's the video if want to check out the full segment.—> VIDEO
I had so much fun on set. I want to say thank to the Happy Egg Co. for allowing me to represent them on the Colorado and Company. For more details about the Happy Egg Co. as well as for these recipes, visit their website:
Have an egg-tastic day!
**Disclaimer: I was compensated for this post. As always, all of my opinions are 100% my own.**