harissa sweet potatoes with goat cheese & candied pecans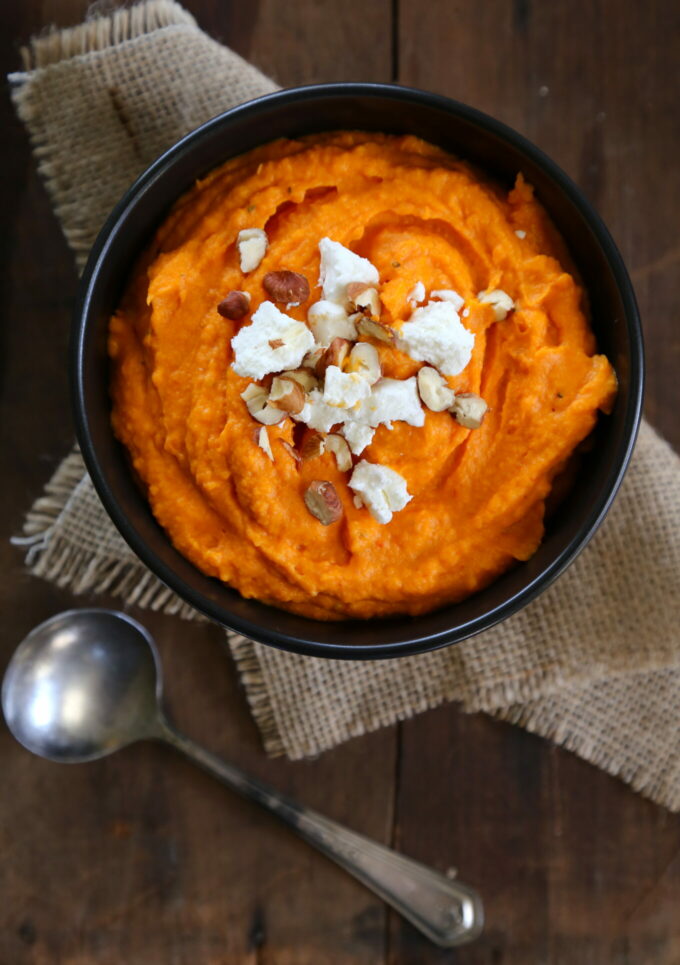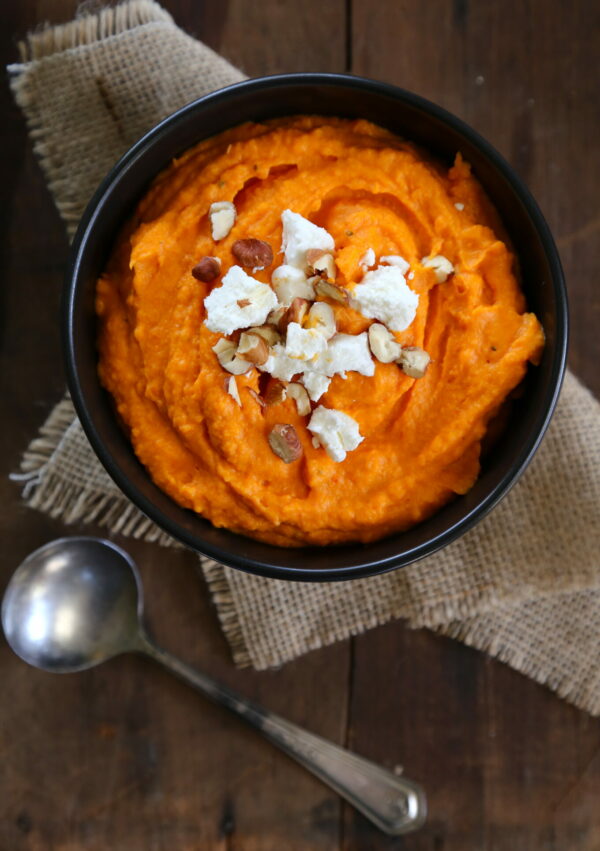 Do you ever go overboard?
Not like literally go overboard like Goldie Hawn did in the epic 1987 hit movie, Overboard. Please tell me you have seen this classic, cheesy 80's flick? It's one of my favorite Goldie Hawn movies!
Goldie plays this bored, super rich snob who hires a carpenter, Kurt Russell, to build a closet on her private yacht. Well, she ends up treating him like garbage, she falls off the boat in the middle of the night, and washes up on shore with amnesia. Kurt Russell claims her so that she will have to take care of his kids, who are nightmares. This is his plan to get back at her. The movie is full of awesome 80's synthesizer music and an obvious moral plot.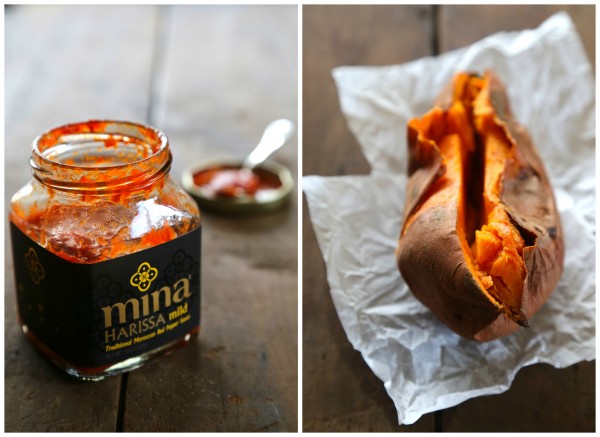 Anyways, where was I? Oh, yes, overboard. I tend to go overboard on certain foods. Like recently, I can't get enough of tater tots, naan pizza, and harrisa. If I could put all of these things together and not freak y'all out I totally would!
So, while I am on the tater tot, naan pizza, and harissa bandwagon, I might as well share this super fun side that is perfect for Thanksgiving. I love sweet potatoes and there are a lot of recipes out there for sweet potato pie, which is totally cool and tasty. But what about spicing up your taters with a little harissa? Come on, you know you want to get down on chile spiced sweet potatoes.
If anything, it will create conversation at the dinner table and distract family members from asking awkward questions. If that doesn't work, you have my permission to go overboard.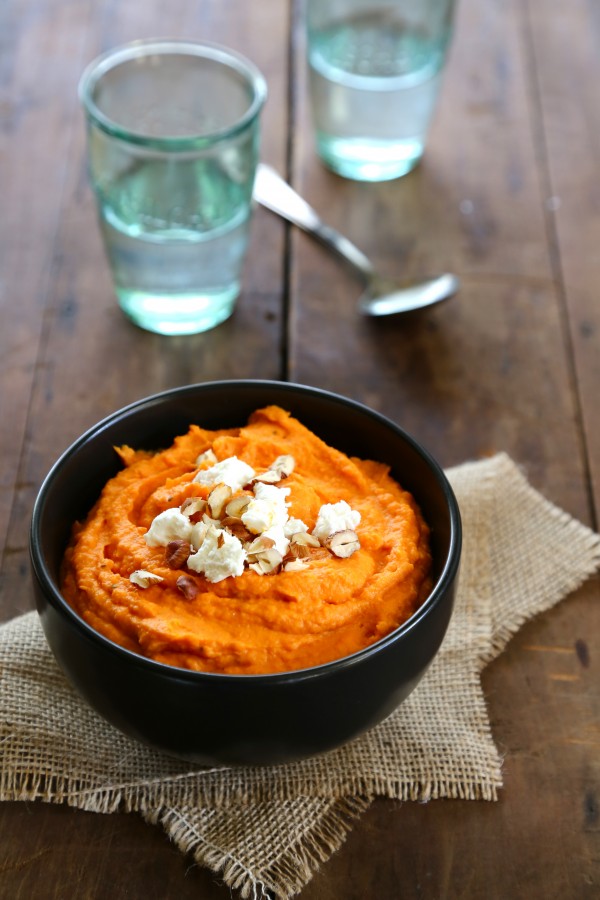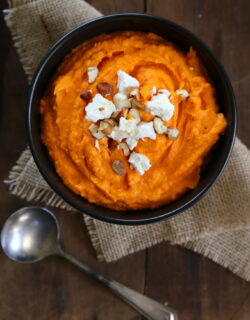 Harissa Sweet Potatoes with Goat Cheese & Candied Pecans
Ingredients:
3 large sweet potatoes
1/2 stick unsalted butter
1/4 cup sour cream
2 tablespoons harissa
salt and pepper to taste
2 oz goat cheese, room temperature, crumbled

for the candied pecans:
2 tablespoons pecans
1 tablespoon sugar in the raw
1 teaspoon hot water
Directions:
Preheat an oven to 400 degrees.
Place sweet potatoes on a baking sheet. Take a fork and poke holes all around the sweet potatoes. Bake for 45 minutes to an hour. Remove from oven and let cool. Once cooled, peel the sweet potatoes and place in a food processor. Add the butter, sour cream, harissa, and salt and pepper. Puree until smooth. Put the sweet potatoes in a large serving bowl and garnish with goat cheese and candied pecans.
for the candied pecans:
Spray a baking sheet with non-stick cooking spray. Toss the pecans, sugar, and water. Place pecans on baking sheet and roast for about 10 minutes or until golden brown. Remove from oven to cool and then chop the pecans.
recipe from Food and Wine Magazine
All images and text ©