Hummus Breakfast Toast: 3 Ways!
Hummus Breakfast Toast: 3 Ways! Mix up your morning toast routine by adding Sabra hummus to your bread. Serve with a variety of toppings and enjoy!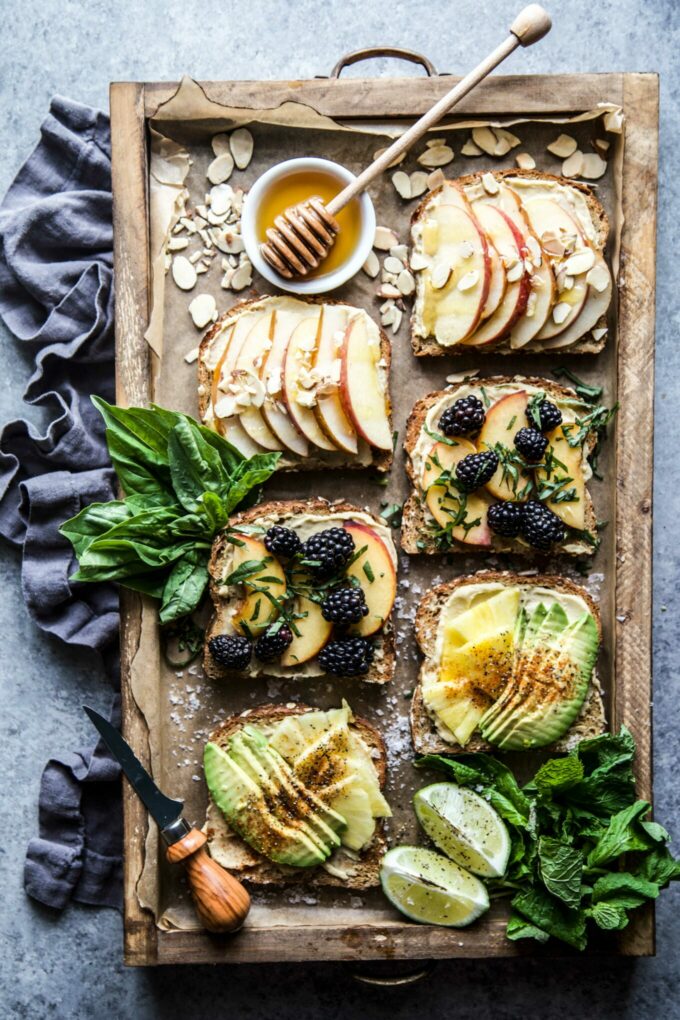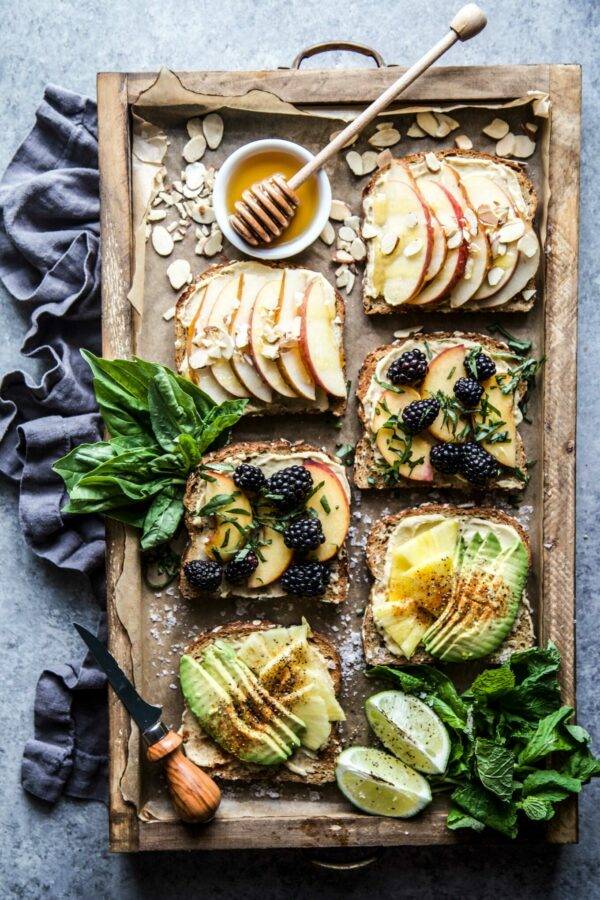 Weekend mornings. Aren't they a dream?
I love waking up to that feeling of not having to be anywhere. Sipping a fresh cup of coffee on the back porch and deciding what to eat for brunch.
It's the little things, right?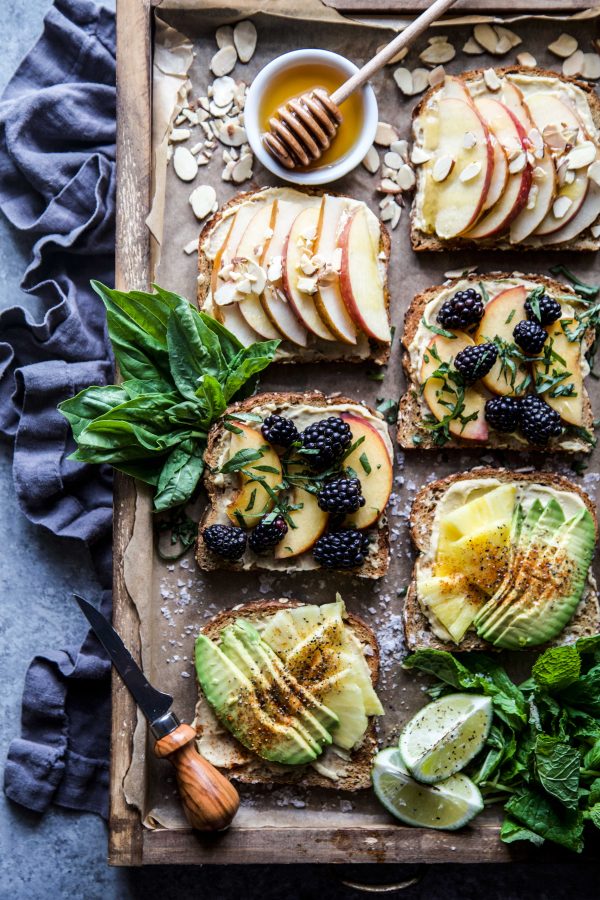 Sometimes I'll get a wild hair and stroll down to the farmers market to get inspired on what to make for brunch. If the village is coming over I always plan on grabbing a different variety of produce because I love making hummus toast!
We've all had traditional toast with butter and maybe some jam. Um, that is so 1997. Have you ever tried hummus on your morning toast? It's a game changer. We are big Sabra hummus lovers in our household. I think we go through about two red containers a week!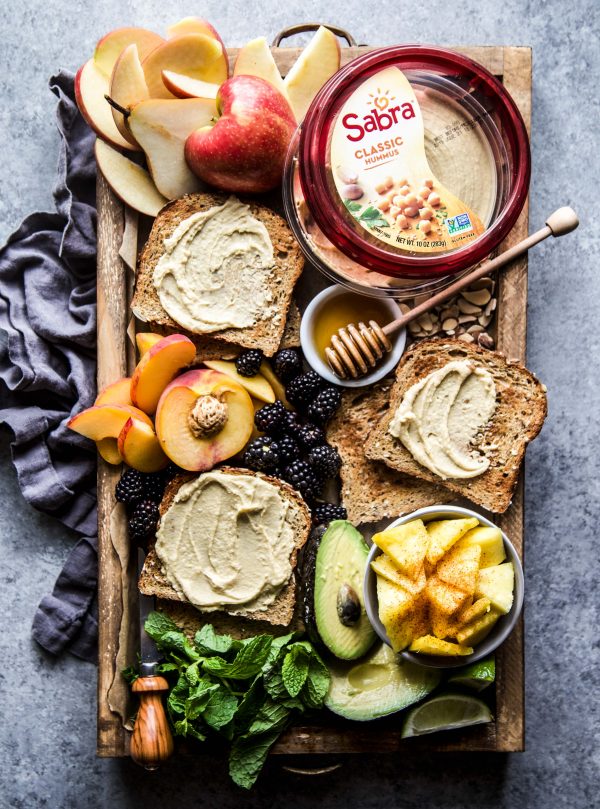 Hummus has protein, healthy fats, and fiber that will keep you full! Simply just spread it on a piece of toast and add your toppings. Check out my Hummus Breakfast Toast: 3 Ways!
peach/basil/blackberry
pear/honey/apple/sliced almonds
pineapple/lime juice/avocado/chili lime seasoning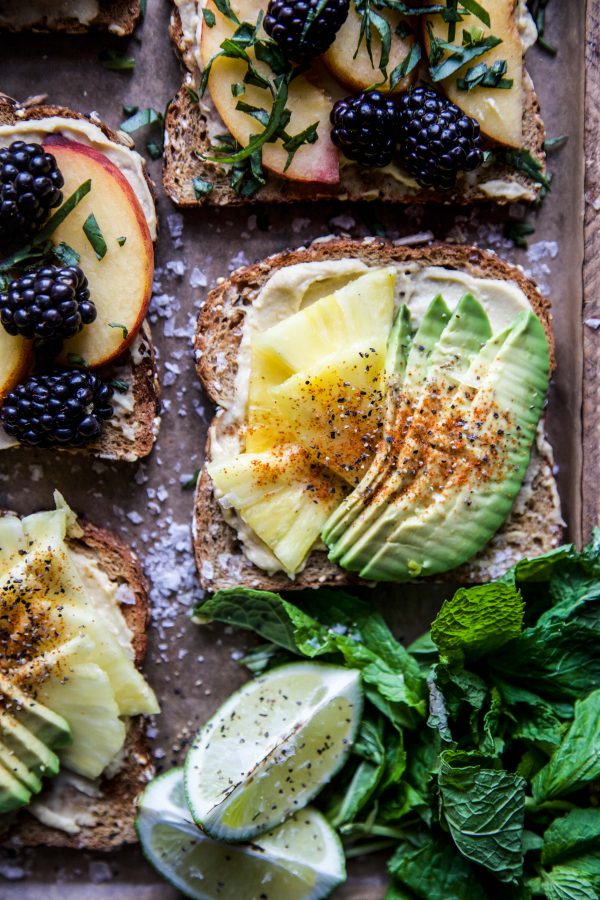 So, are you ready to make your brunch situation quick and tasty? Grab some hummus and start your toasting engines!
***This post is sponsored by Sabra. As always, all opinions expressed are 100% my own.***
[recipe]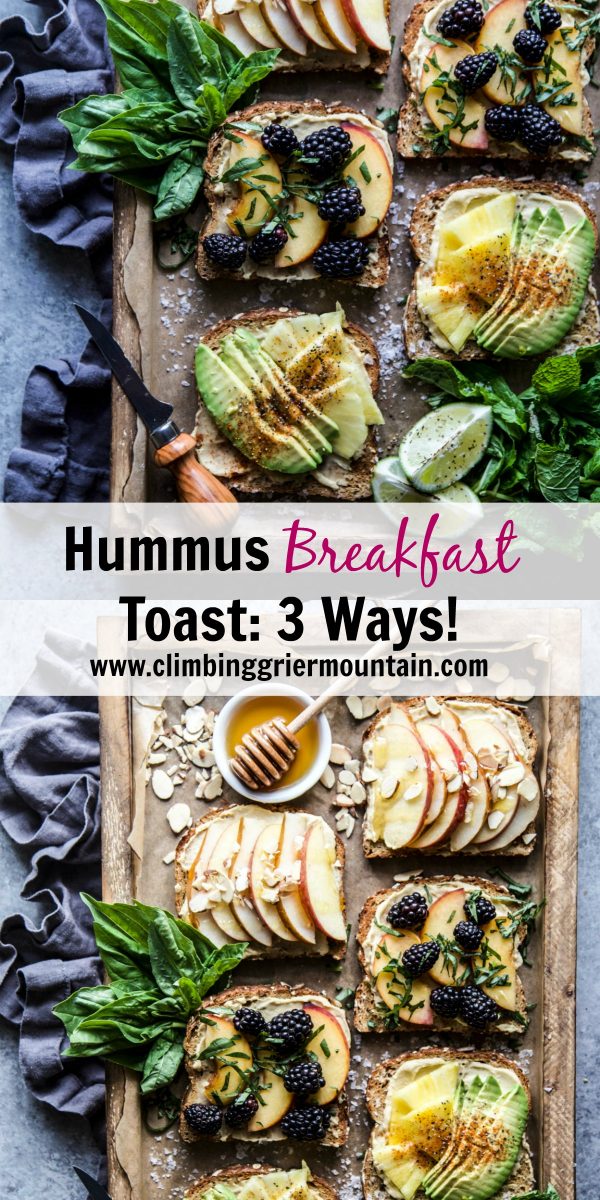 In conclusion, the Hummus Breakfast Toast: 3 Ways is a versatile and flavorful morning delight. Whether topped with veggies, eggs, or fruits, each variation offers a unique and satisfying conclusion to a wholesome breakfast experience. Enjoy the delicious and nutritious journey in every bite.