Frozen Sangria Cups with Mint Whipped Cream
Frozen Sangria Cups with Mint Whipped Cream are a refreshing summer delight perfect for appetizers or desserts. Indulge in the cool and sweet flavors, making them a delightful nosh for any warm day.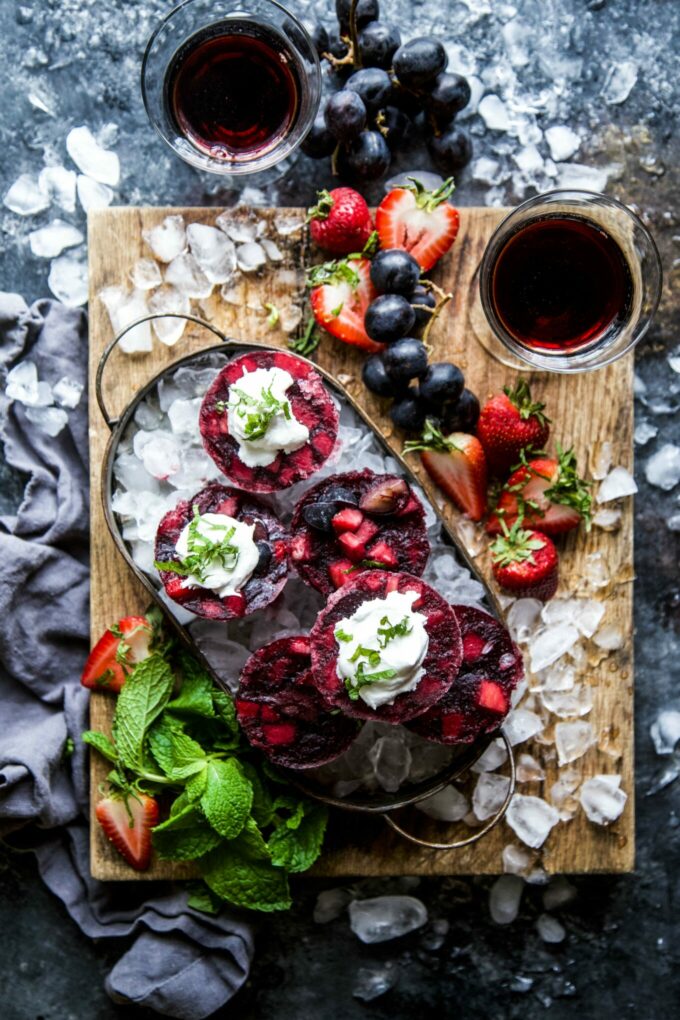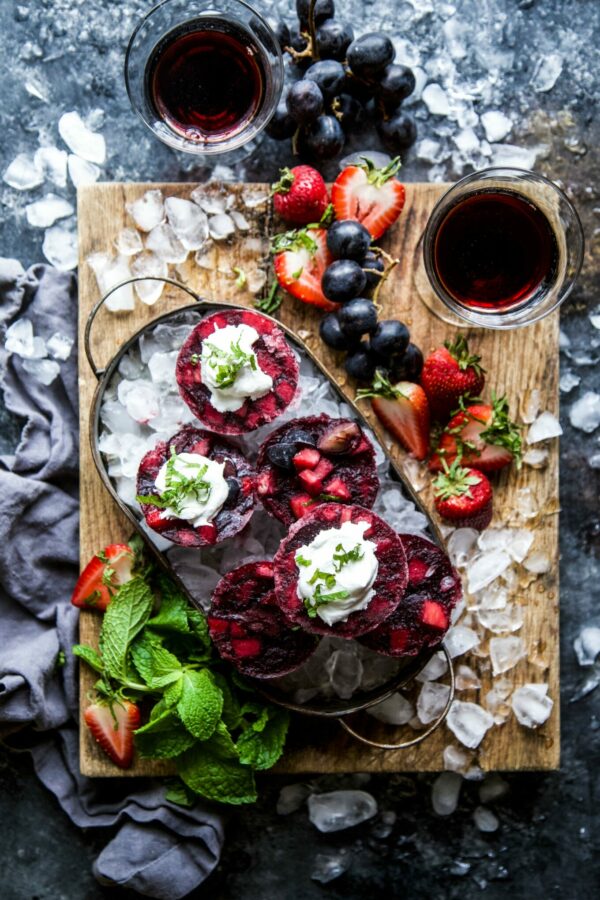 It's the only way.
To get through a Monday that is.
Also, can you believe it's June already? We might need a lot of giggle juice to get through this week. But before we get to today's recipe, how was your weekend? Do anything fun now that summer is in full swing?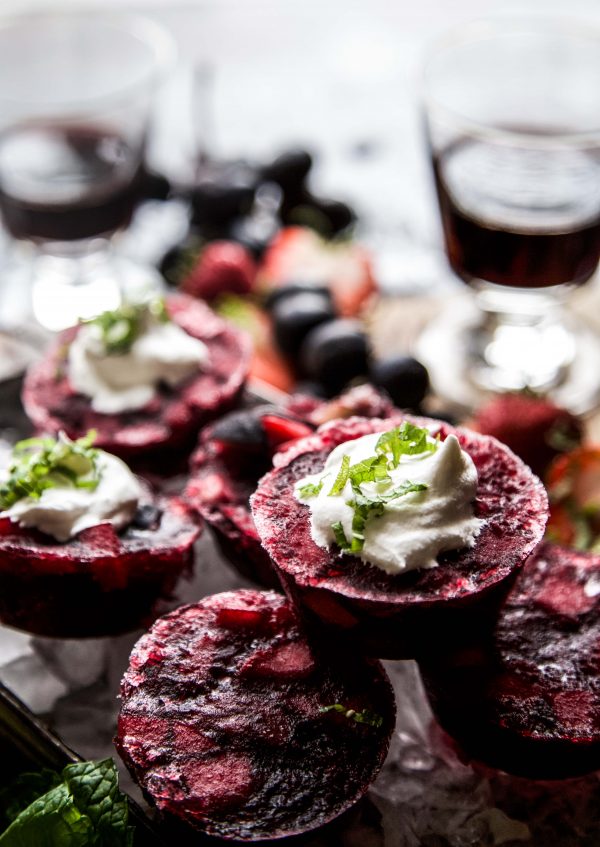 We just keep chugging along on house demo. Part of me knows that we will get this bad boy wrapped up by August. BUT! The other part sees no end in sight. I might need to join a pre-child house demo support group. Do you think such thing exists? If not, I might need to start one.
Anyway, today's recipe is not only tasty, but super easy to make. Whether you need a little pick-me-up on a Monday afternoon or planning a big impromptu party. As far a I know everyone loves sangria. The levels can range from bottom shelf to high-end. These Frozen Sangria Cups with Mint Whipped Cream are right smack in the middle.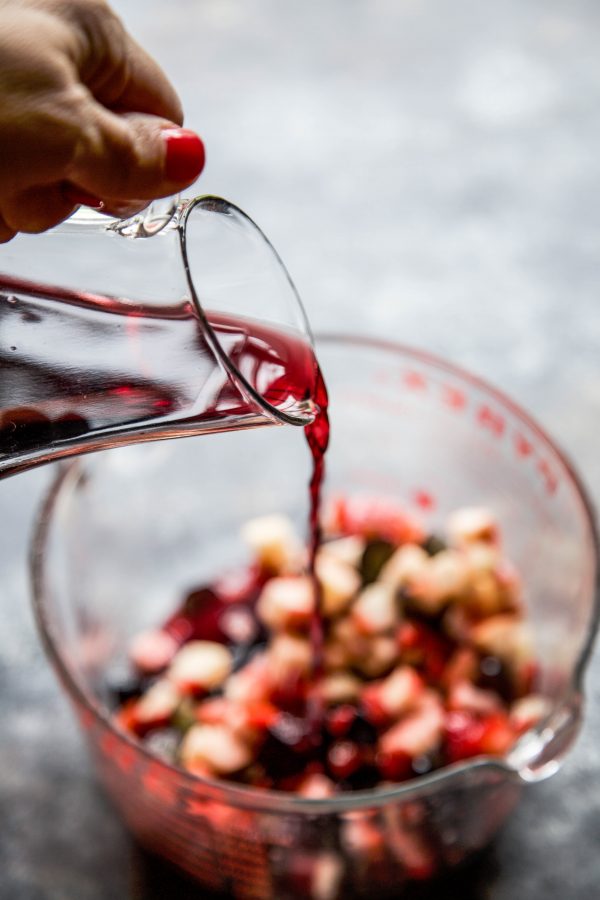 Use whatever fruit you have on hand. For this recipe I had some strawberries, grapes, and apples. Toss the mixture with some grand marnier and leftover wine. You could certainly use white or rosé too! All you do is pour the mixture into some muffin cups, freeze, and enjoy!
Definitely bringing these to the support group.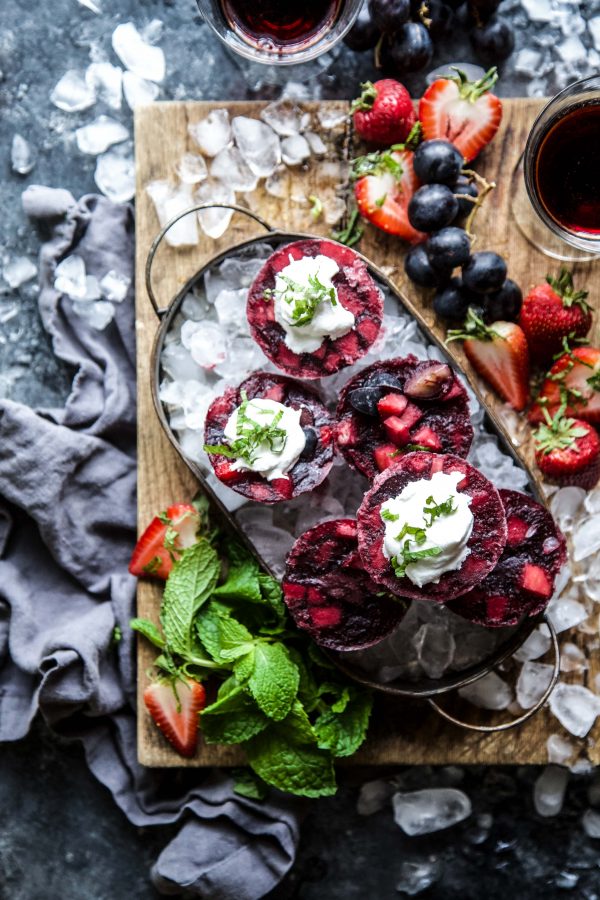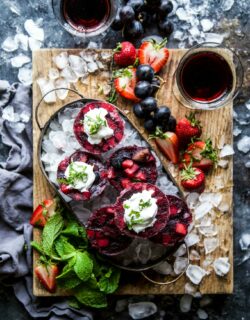 Frozen Sangria Cups with Mint Whipped Cream
Ingredients:
2 cups favorite red wine
2 tbsp fresh lemon juice
2 tbsp Grand Marnier
1 large apple ( I used honeycrisp), cut into small cubes
16 black or green grapes, cut into small slices
6 strawberries, hulled, cut into small slices
1/4 cup chopped fresh mint
1 cup whipped cream
Directions:
In a large measuring cup combine red wine, lemon juice, and Grand Marnier.
In another large bowl combine apples, grapes and strawberries. Spray a 12-cup muffin tin with non-stick cooking spray or if you have silicone liners you can use those as well.
Divide the fruit mixture among the 12 cups followed by the red wine mixture. Freeze until sold about 1 hour.
Remove the muffin tin from the freeze and let the cups sit out for about five minutes so you can easily remove them. Once removed, place them on a platter and top with whipped cream and fresh mint. Enjoy!
All images and text ©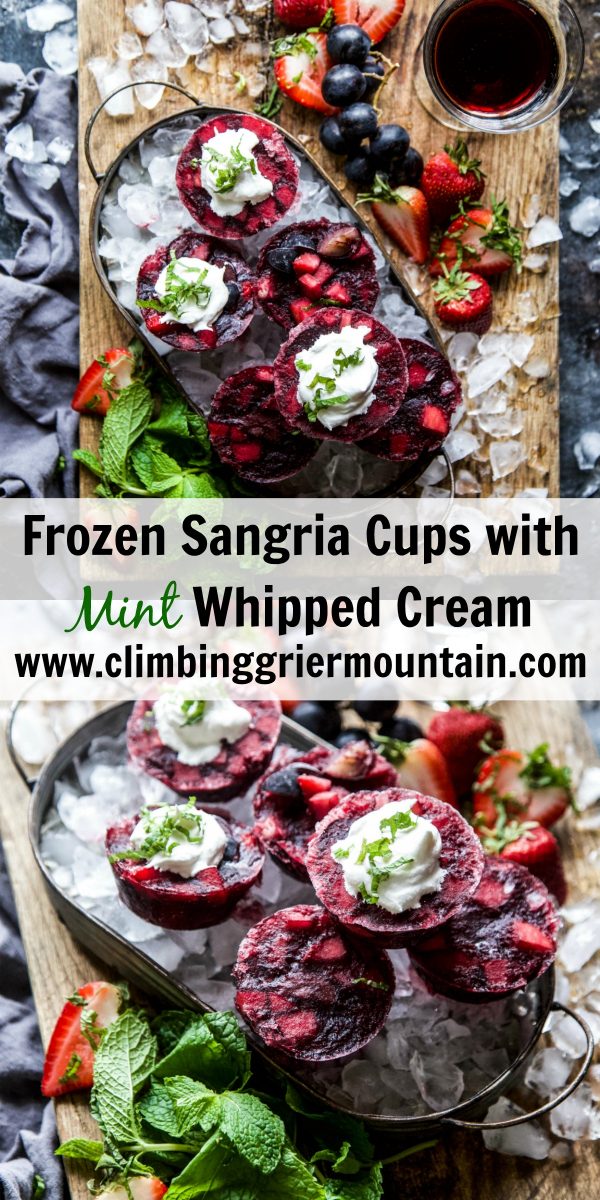 In conclusion, the Frozen Sangria Cups with Mint Whipped Creams are a refreshing symphony of fruity delight. The frozen sangria, paired with the luscious mint whipped cream, concludes each sip with a burst of cool, sweet perfection. Elevate your dessert experience with this delightful treat.