Spiced Chicken Burgers with Special Sauce
Spiced Chicken Burgers with Special Sauce are a scrumptious meal perfect for backyard barbecues or a weeknight meal on the fly!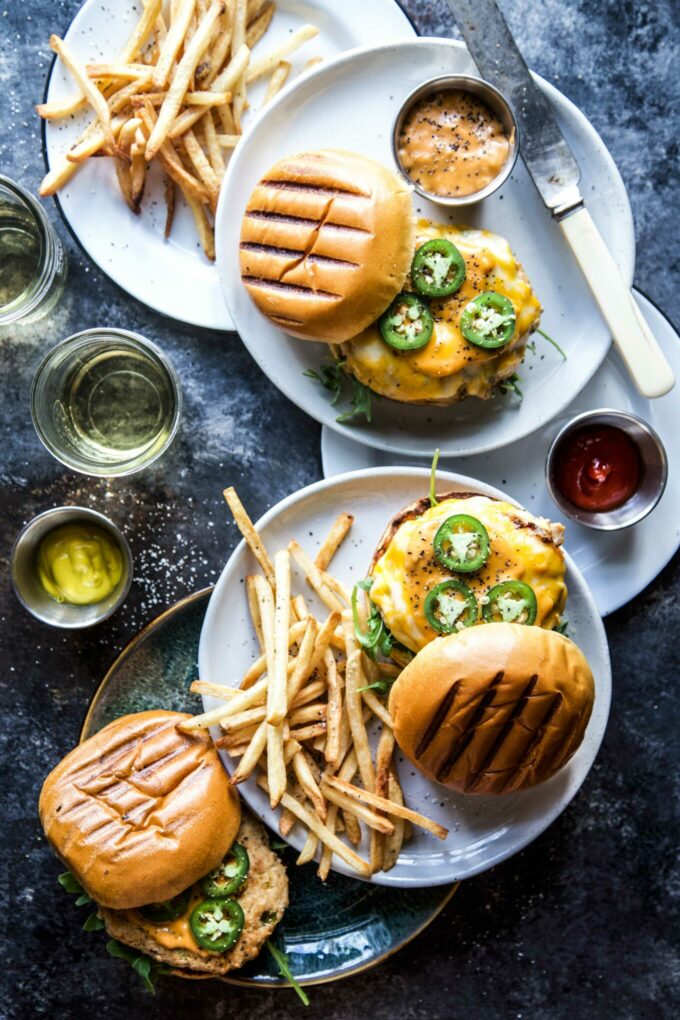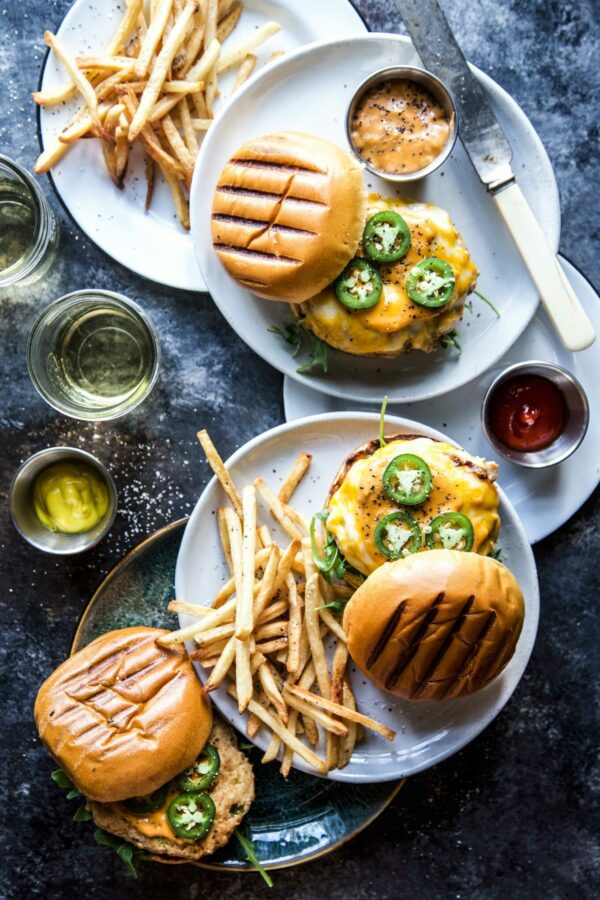 Howdy!
How was your weekend?
I feel like I sound like a broken record because we are in full demo mode. Wake up, take Juniper to potty…..okay, hold on just a second. As a fur parent we did have a proud moment over the weekend. JUNIPER went down the whole flight of stairs. So exciting, right?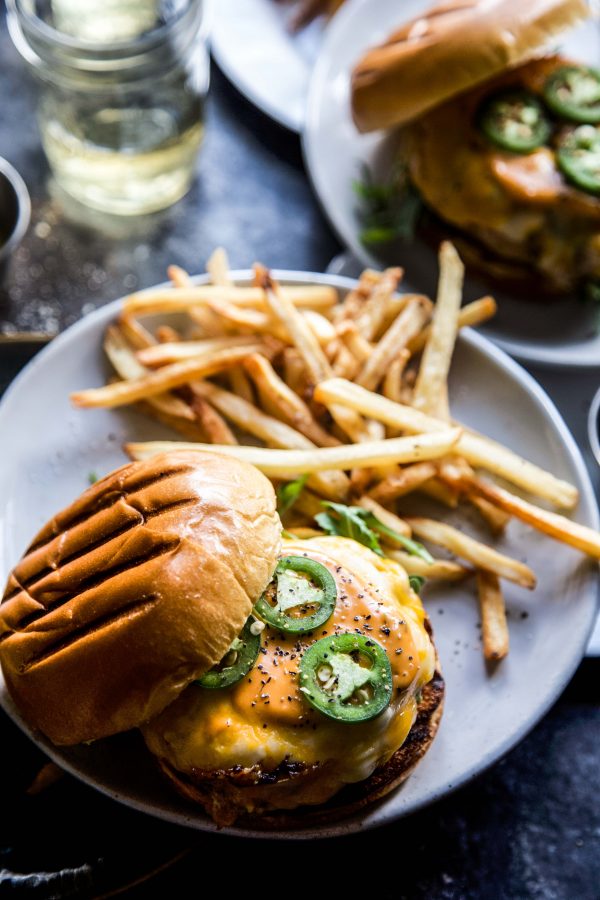 Yes, our dog is lazy 80% of the time, but she finally has mastered going down the stairs on her own. PHEW! We did have a moment of hope when she made it up the stairs on her own while we were working. But that was short lived because she hasn't attempted it again. Baby steps. My hope is to get her comfortable enough to go up and down because I can't carry her and the baby.
Anyway, I feel like we sound like a broken record because we wake up, take Juniper to potty, make breakfast and work. Poor Mr.B is working his tail off trying to get this demo done before the baby arrives. If this were the caveman days he would have won several survival awards. This baby is so lucky to have a dad that will build a room with its own climate control settings.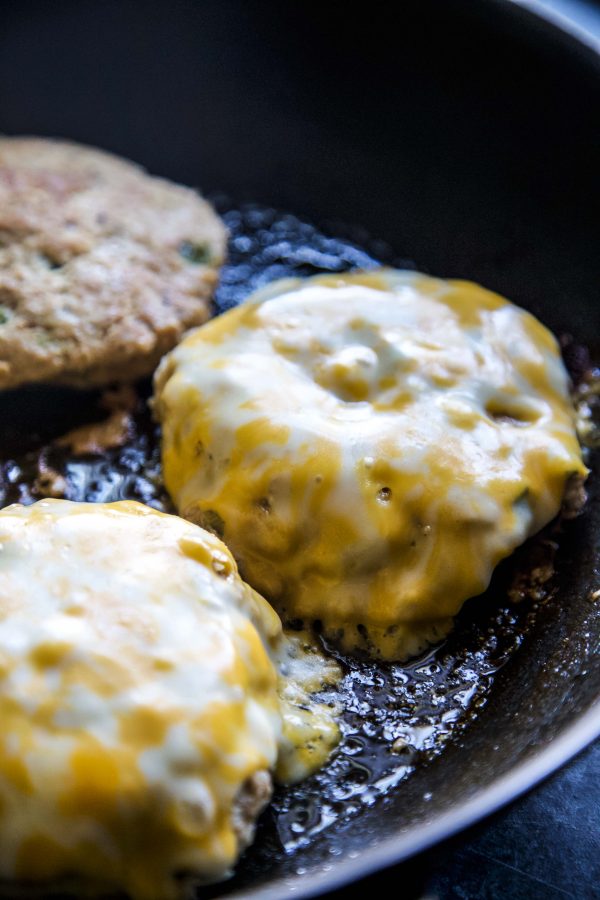 Besides working on the OLD A$$ House I have been on a hamburger terror lately. Craving? Possibly. Even though I love a juicy beef burger it's nice to switch it up for something like chicken. Hey, put the stink-eye away because these Spiced Chicken Burgers with Special Sauce are effing juicy!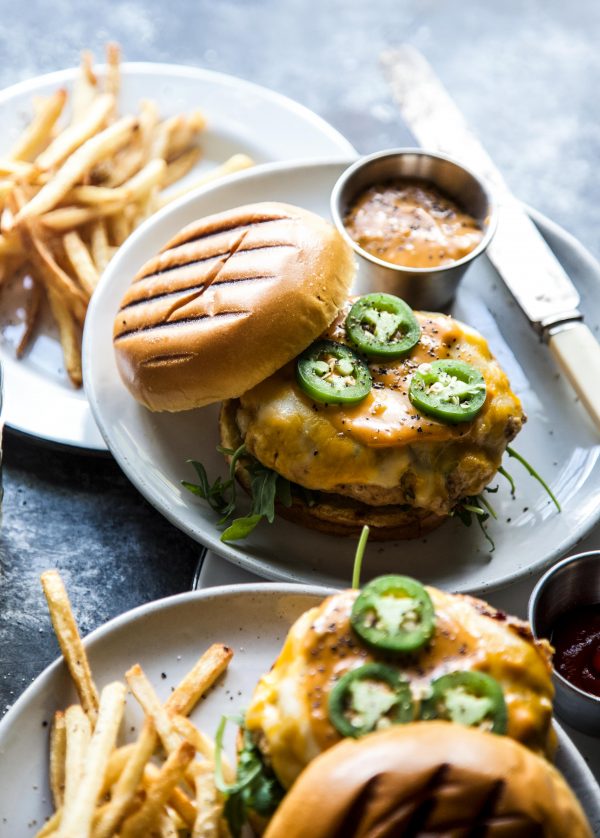 The paprika and a smidge of mayo is all you need to kick these burgers up a notch. Plus, with the addition of special sauce you'll never know these are actually healthy for you! Maybe I should leave one at the top of the stairs to see if Juniper would go after it?
Food for thought.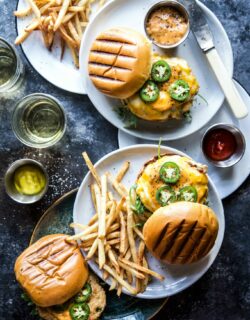 Spiced Chicken Burgers with Special Sauce
Ingredients:
1.5 lbs ground chicken
1 tsp ground paprika
2 garlic cloves, minced
2 green onions, minced
1 tbsp mayonnaise
salt and pepper to taste
4 slices cheddar
Fresh arugula
Jalapeno slices
4 brioche burger buns
Sir Kensington special sauce (**OBSESSED!)
Directions:
In a large mixing bowl combine ground chicken, paprika, garlic, mayo, green onions, salt and pepper. Careful not to over mix or the chicken will get chewy. Divide the mixture into four patties.
Either preheat an outside grill or if you are grilling inside preheat a cast-iron skillet to medium-high heat. Add a few tablespoons of olive to the cast-iron skillet and then add the patties. Cook the chicken burgers for about 8 t0 10 minutes or until a thermometer reads 165 degrees.
With a minute left place the cheddar slices on top to melt. Once melted transfer the patties to a plate to rest.
Take a burger bun and spread some of the special sauce on the bottom and top bun. Place some arugula on the bottom bun followed by a chicken patty. Garnish with jalapeno slices and top with bun. Repeat process with remaining three burgers. Enjoy!
All images and text ©